16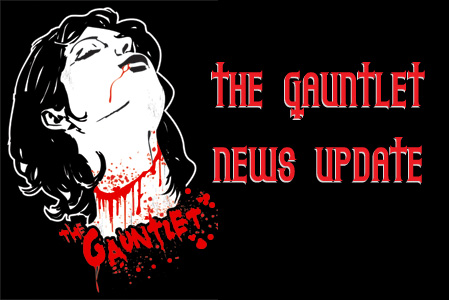 16 have just released their long-awaited comeback album, Bridges to Burn, through the folks at Relapse Records. If you love Black Sabbath, Helmet, and EYEHATEGOD, you'll eat this shit up! The Gauntlet spoke with Bobby Ferry and Jason Corley from 16 about the new album, file sharing, and the state of the underground.
The Gauntlet: You're back after a long hiatus so I have to ask you, how disgusted with the heavy music scene are you right now? It seems like bands are more willing to do whatever and whoever it takes to get popular these days than they did during your first run.
Bobby Ferry: It seems like the fans will decide in the long run. Usually the fake shit gets weeded out after about 2 years. That's about the product life cycle for most of your flash in the pan trend metal bands.
Jason Corley: I'm not really disgusted with the heavy music scene as the world I exist in musically tends to not include any weak shit. I don't stay up on current trends or that stuff. The most I see is what is in the metal rags and I have more fun laughing and clowning on 85% of the lames in there. As Bobby said, the fans tend to decide and the bullshit comes and goes as it should if you have this vision your shit band is going to be the next big thing.
The Gauntlet: Has the time away seemed to benefit the band in the sense that people have been trading your albums via places like Soulseek and Limewire?
Bobby Ferry: It has. It's like tape trading times 100. That really is a bummer for CD sales but good for the music's overall distribution.
Jason Corley: It always increases exposure, especially in our case when all our older stuff is out of print and so hard to find.
The Gauntlet: Like your older material, Bridges to Burn is lyrically hopeless and downtrodden but at the same time there are moments of power and deliverance. Do you ever have people approaching your singer Cris or the band to tell you how much one of 16's songs helped them through a particularly tough time?
Bobby Ferry: I have heard that and I do appreciate it. The music you listen to cope or uplift you through a time is really special. We never get, "this song is my first kiss song" or "this song is when I got a new car song." Usually it's a 16 song when you get fired or OD'd. We're here for people. We can't pick and choose our moments.
Jason Corley: That happens all the time via MySpace email from our fans. I see all that stuff and I always pass it on. Some people have written insanely long messages about how much they have related to 16 since the beginning. It even happens with new people discovering our band all the time. As far as "approaching Cris," I don't know how many fans walk up to him at shows especially once we are done playing.
The Gauntlet: "Man, Interrupted" is pointed venomously at a particular person. Have you ever had someone in your life think a 16 song is about them and take offense?
Bobby Ferry: By the time Cris writes a song about someone they are cut and totally out of the loop so whether or not they take offense we'd never know. Caller ID is a great invention.
The Gauntlet: The guitars sound killer on Bridges to Burn! What kind of rig did Bobby use on the recording?
Bobby Ferry: I've used essentially the same rig since 94; Peavey 5150, Les Paul, fuzz pedal, and a delay. Only difference to the equation is I play two amps now as I've added an 85 watt Fender Twin with a 15 inch speaker. Both amps are on constantly with the exception of some intros. My set up is way basic compared to some of the airline cockpits you see now a days.
The Gauntlet: Florian Bertmer handled all the artwork on the new album. How involved was the band in this aspect of the record?
Bobby Ferry: No involvement other than I told him what I liked about his existing work. The cover is literally the first thing he showed us. We we're like "It's perfect, change nothing" and that was it. His work is amazing.
Jason Corley: we we're so close to the deadline for delivering the artwork and we literally saw nothing until a few days before it was due. I was emailed the black and white drawing and just about had a heart attack. That was a true moment of happiness and excitement as Florian just captured the essence of what 16 is in a work of art. He clearly is an amazing artist with so much talent. He is actually working on a couple top-secret releases we have coming out soon.
The Gauntlet: What bands should younger readers that are maybe new to heavy metal check out?
Bobby Ferry: New to metal then you have to start with the classics. 70-80-90's whatever defines the era musically has its definitive metal albums. Music really is an intellectual pursuit because there is so much of it and metal has a story and an evolution that really other genres can't touch.
Jason Corley: With so many different types of music falling into the metal genre it is so hard to tell what a certain person will be down for. I'm with Bobby in the area of going back to the older days when bands were pushing the limits musically. I personally go back to much earlier years sometimes and take what I can from everything. If it rocks, has a groove or certain swagger and a riff then I'm in. If it was someone who wanted specific suggestions based on being a 16 fan and what I would say to check out then I could do that but just go out and hunt stuff down. Don't wait for your friends or scene douche bags to tell you what is cool. Decide for yourself. I do.
The Gauntlet: What is on the schedule for the remainder of the year?
Bobby Ferry: Playing the LA Murderfest other than that I'm wide open.
Jason Corley: as Bobby said, we are playing the Los Angeles Murderfest in Los Angeles on May9/10 at the Knitting Factory. We are playing on Sunday and
it will be a two day even with bands like Eyehategod, General Surgery, Abysmal Dawn, Phobia, Outlaw Order, Coffins, Lack Of Interest, Beowulf and many other solid ass bands. It's a very diverse and ass kicking line-up of bands this year. We are working on going out for a week or so in Late
May... we'll see. We want Europe and Japan and the Easy Coast as soon as we can.
The Gauntlet: I have to ask, whatever happened to Chris Elder?
Bobby Ferry: Chris Elder is the front man for Despise You. He is a profit of cynicism. The High Priest of Pessimism and a solid dude.
Jason Corley: He is still around and a member of the 16 Family. He has been down for 16 since day 1. He's been to our LA shows and we spoke a bit at our record release party in January. He's killing it with his band Despise You (one of the best band names ever). I wish he would do the Pessimiser Zine again. I treasure my 4 issues and they are works of art.
The Gauntlet: My old band, Black Army Jacket, played with 16 at a warehouse show in Oakland in the mid-90's. You were epic that night.
Bobby Ferry: I remember that show. I know Black Army Jacket. One of you set up a show for us in NYC at ABC No Rio. I liked you guys.
Jason Corley: Ask Bobby why I wasn't there..... I know of your band and I did play ABC No Rio in 1995 with another band I was in after 16...
Read More News
Tags:
16, hardcore, sludge, Jason Corley, Bobby Ferry, interviews



Carlos Ramirez

February 15, 2009


More News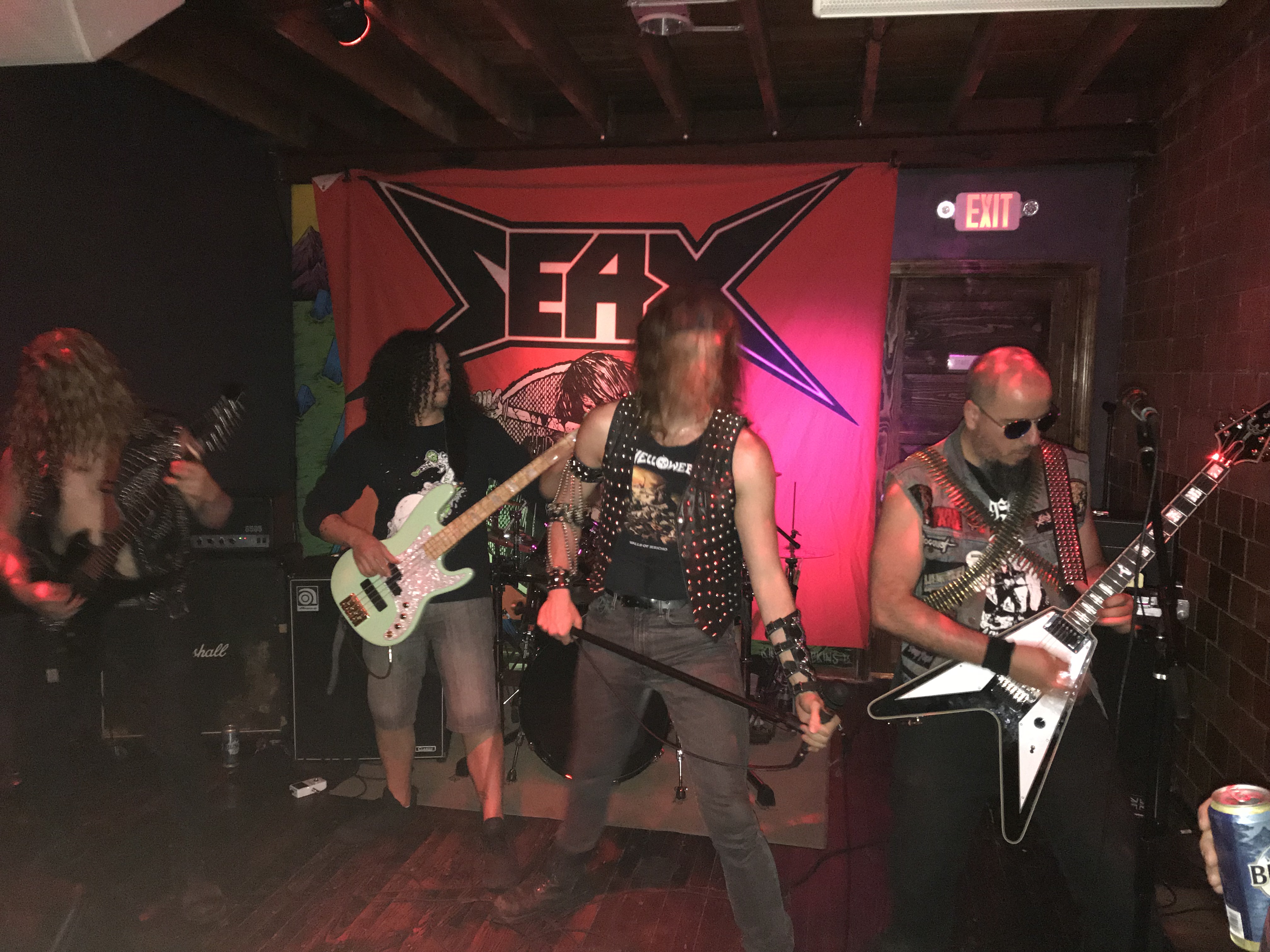 Top 5 Metal Albums of 2022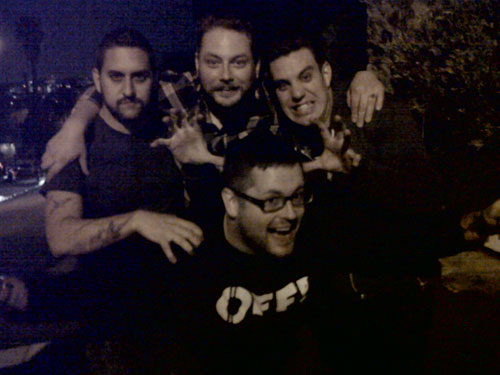 Black Dahlia Murder Vocalist Trevor Strnad Dead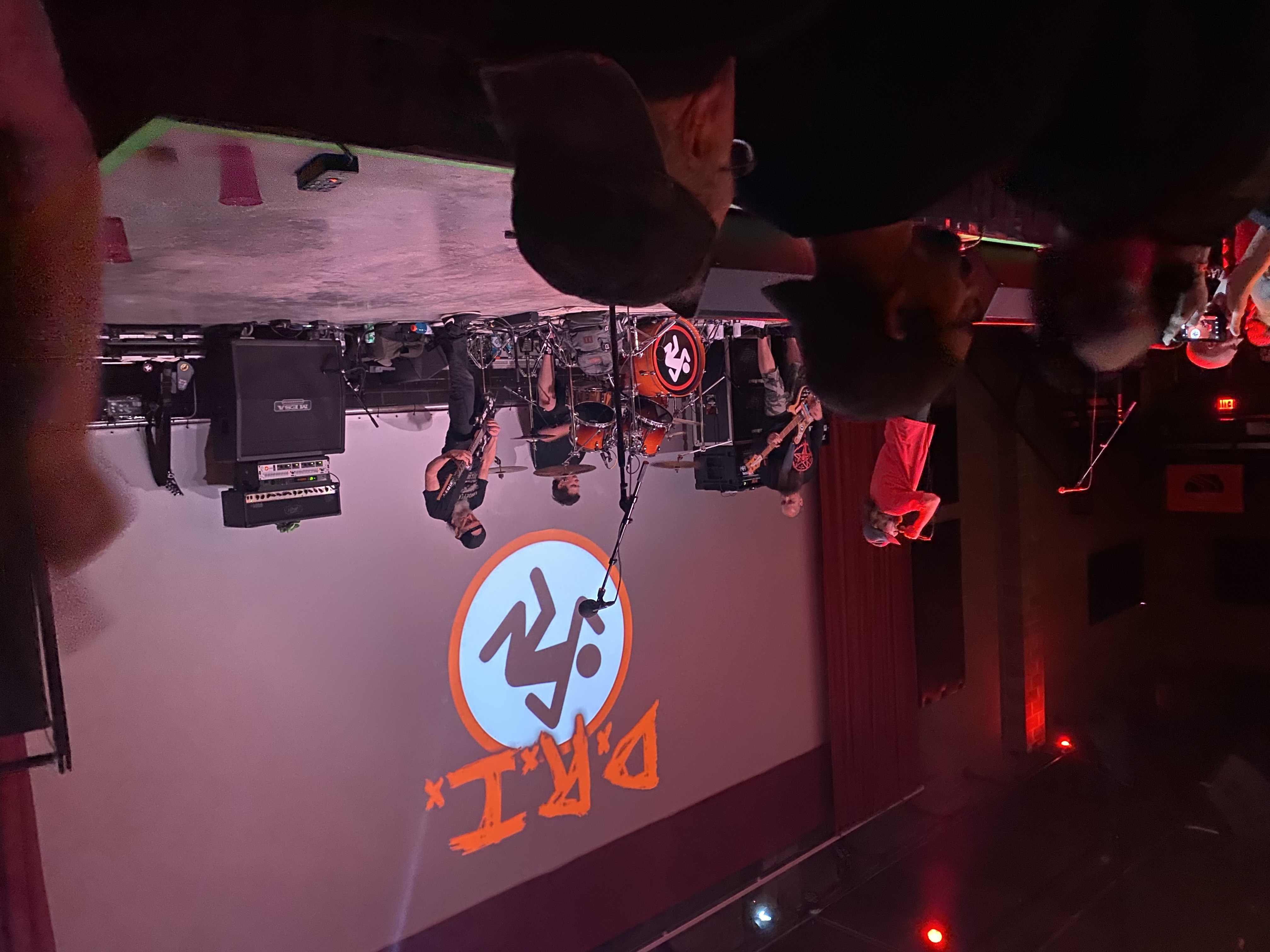 Skins and Bangers Joining Mosh as One: D.R.I. Makes Their First Appearance at Red Flag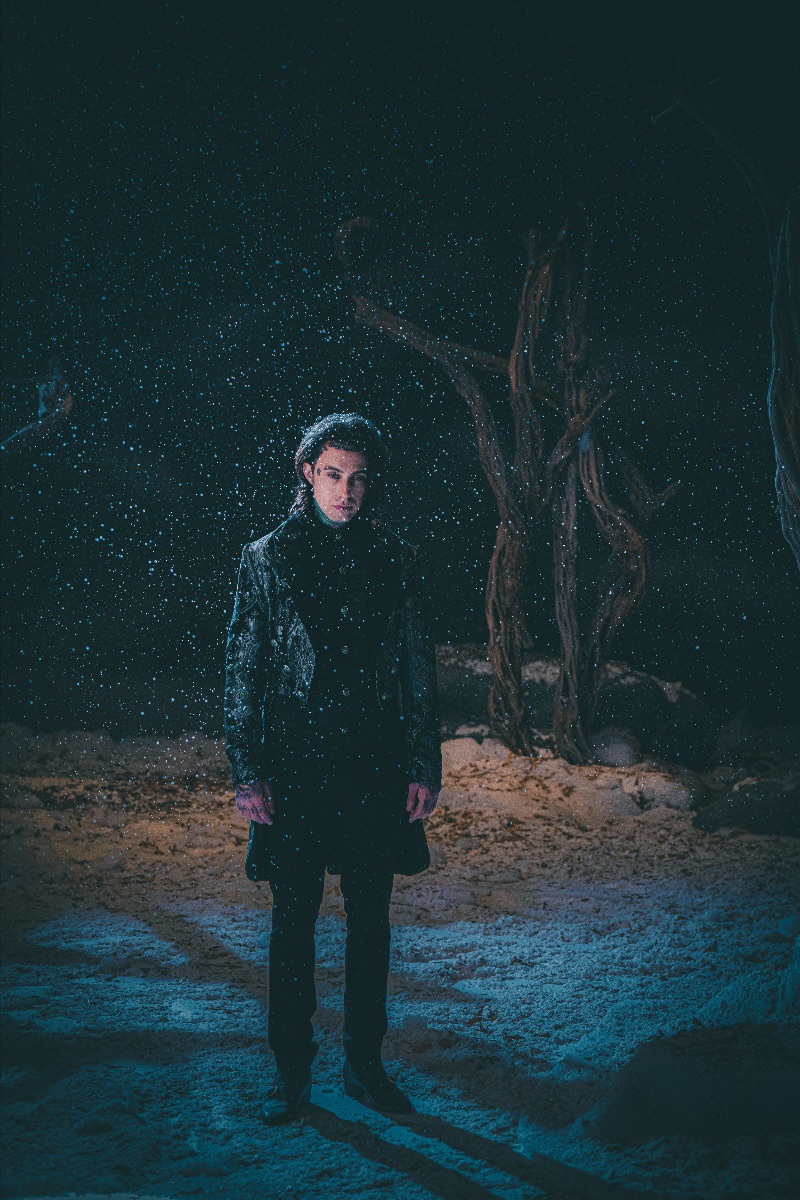 Recap: Live From The Unknown Tour 2022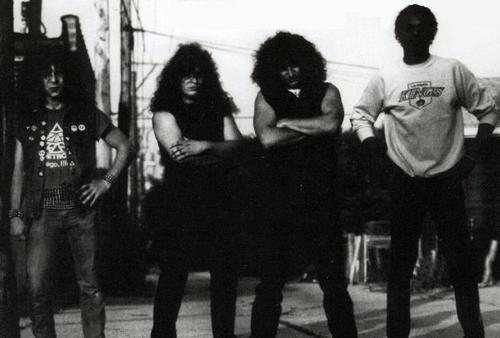 The Top 5 '80s Metal Subgenres That Never Took Off and The Bands That Carried the Monikers