"Maria [Brink] had just come out of a relationship that went bad" on naming new In This Moment album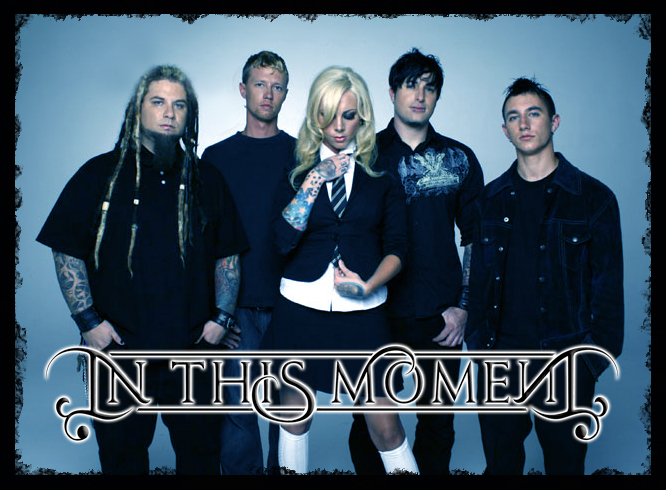 Shauna O'Donnell from MUEN Magazine spoke with In This Moment guitarist Chris Howorth at Mayhem about the bands new album "Star-Crossed Wasteland". When asked about the title of the album, Chris replied "It's one of those things where we kind of had the songs written and we had started working on them in the studio. We knew we had to come up with a name for the album and a theme. We were sitting outside thinking about it. Maria had just come out of a relationship that went bad and they had always called themselves star-crossed lovers and so we thought maybe we would do a twist on that. We came up with that and we also came up with a little theme for it. It's a deserted western place, everyone is fighting for survival and she is the white horse. It's a general theme that we put to the whole thing." You can read the entire interview here.

Star-Crossed Wasteland is in stores today. Be sure to check out the band on this years Mayhem Fest along with all our coverage from day 1.
More Tour Dates
Tags:
In This Moment, Maria Brink, Chris Howorth, Star-Crossed Wasteland, Mayhem Fest
Follow us on Twitter
|
Like Us
Date: Jul 13, 2010
As Reported by:
Jason Fisher