LITA FORD - 'This whole record has been a gift from God'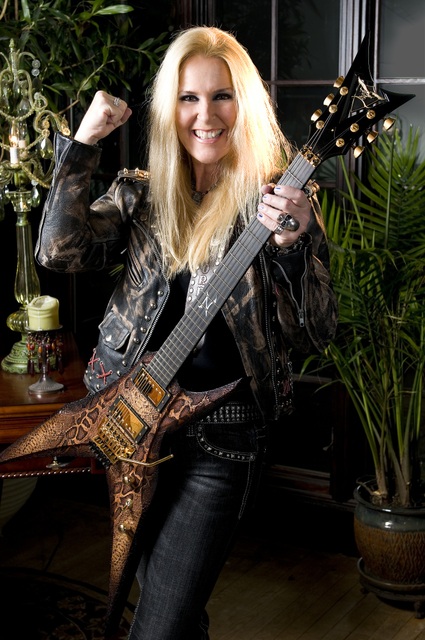 In a recent interview with The Gauntlet, hard rocking singer and guitarist Lita Ford discussed how the album all seemed to come together. After hearing Elton John's "The Bitch Is Back," on the radio one day, Lita called up producer Gary Hoey and told him they have to cover that song for the album. Hoey told Ford that "I haven't recorded horns before." Lita being Lita didn't take that as a 'no' and began thinking of horn players she knew. First to come to mind was good friend Clarence Clemmons of Bruce Springsteen's E Street band. Sadly however, Clarence passed away the very next day.

Gary later remembered receiving a business card a few days earlier from a group of horn players called The Uptown Horns (Rolling Stones). Lita proceeded to give them a call thinking she might have to fly them in but it turned out that "they were in New Hampshire just seven minutes away from the studio while on tour." Lita went on to describe the recording experience by saying "this whole record has been a gift from God."

You can check out part 2 of the interview with Lita Ford below. Part 1 can be viewed here. Parts 3 and 4 will be posted next week.

Lita Ford will release "Living Like A Runaway" on June 19 via SPV Records.
More Tour Dates
Tags:
Lita Ford , Gary Hoey , SPV Records , interviews
Buy Lita Ford Merch
|
Follow us on Twitter
|
Like Us
Date: Jun 05, 2012
As Reported by:
Jason Fisher
This text will be replaced