LITA FORD - 'My Guitar Playing Is A Gift From God'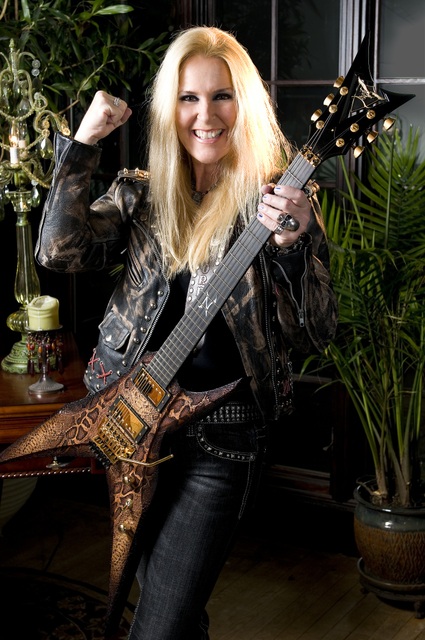 Last month, The Gauntlet caught up with hardrocker Lita Ford to discuss her upcoming very personal and deep album "Living Like A Runaway."

While discussing her guitar playing, Lita stated "my guitar playing is a gift from God and it came natural. Singing didn't, I had to fight to learn how to sing."

You can check out part one of the interview below.

More from the lengthy interview will be posted in the coming weeks.

"Living Like A Runaway" will be released on June 19 via SPV/Steamhammer. Lita will also be on tour opening for Poison and Def Leppard all Summer long.
More Tour Dates
Tags:
Lita Ford, interviews
Buy Lita Ford Merch
|
Follow us on Twitter
|
Like Us
Date: May 29, 2012
As Reported by:
Jason Fisher
This text will be replaced