Recap: Live From The Unknown Tour 2022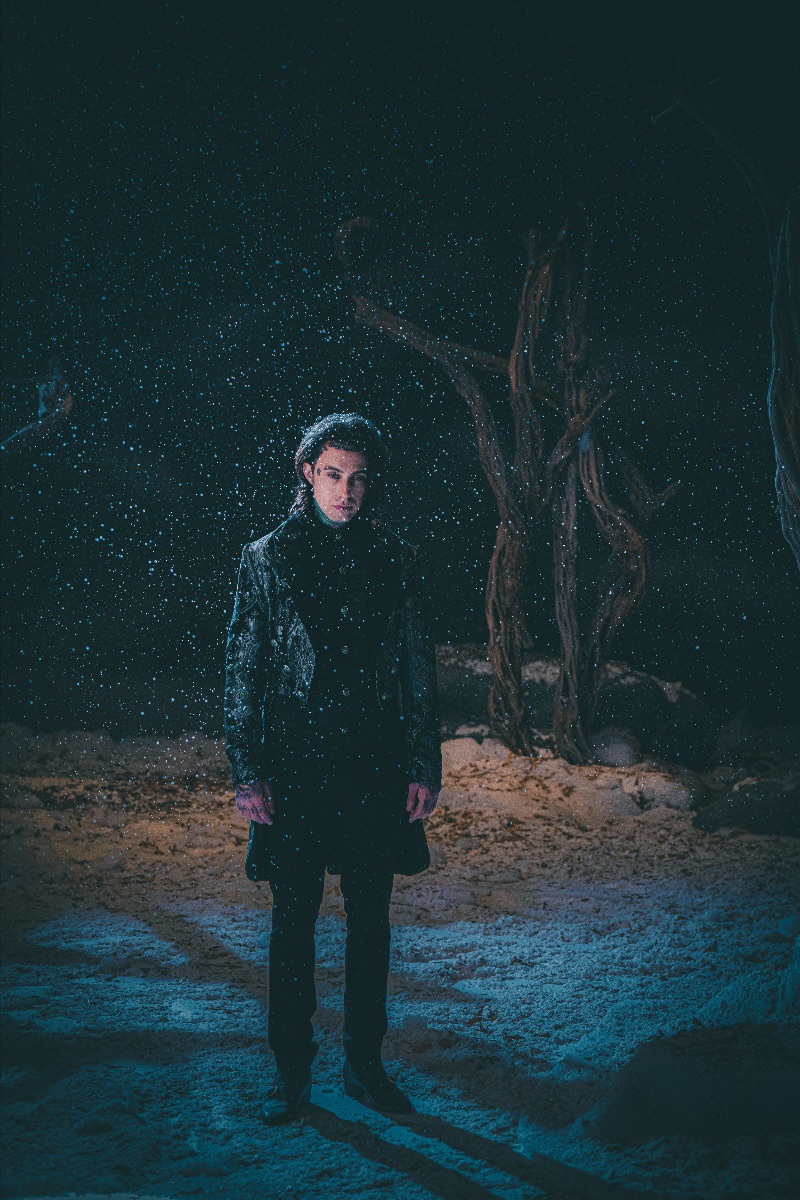 Heads up Metal Heads! In case you aren't aware of the bands FALLING IN REVERSE or WAGE WAR, you should pay attention and keep reading. While these two bands aren't in the doom or black metal column of Metal Genres, you can read their band names in their logos. Don't get me wrong; I love deciphering logos that look like twigs or chopsticks accidentally dropped on the ground. But, there's something to be said about letters in sequence that make syllables, itt just makes it easier to read, ya know?
I love most metal. Honestly, I love any music that makes me feel differently or emotionally connect with music from a band or artist. Hopefully, you like music like this too and aren't chained to one genre.
FALLING IN REVERSE's front man is a dude by the name of RONNIE RADKE and I wrote an article a few years ago, coining him The World's Last Real Rock Star and I still stand by that. If you've never seen FALLING IN REVERSE live, you are missing out. RONNIE's strengths lie in boisterous vocals, ear-taunting choruses and many thought provoking lyrics that synch up perfectly with their music. The boys that back him are super talented too.
The LIVE FROM THE UNKNOWN TOUR wrapped up on February 4th, 2022 to a Sold Out crowd at the Palladium in Los Angeles, California. Prior to that the tour hit 15 cities across the United States and I just happened to catch the third to the last show in Dallas, Texas on Sunday, January 30th. Below is the account I wrote at the show.
I'm totally pumped about being here for WAGE WAR and FALLING IN REVERSE. (Due to scheduling conflicts was not able to be here for JERIS JOHNSON and HAWTHORNE HEIGHTS, which was a bummer, but I will definitely catch them the next time they come through Dallas.) My friends and I arrived to a completely packed house and moved quick like ninjas over to the area I usually camp out at this venue and caught our breath. Luckily, we had not missed WAGE WAR.
In all sincerity, I had two objectives to fulfill tonight: 1. Watch WAGE WAR perform their selections of new music off the "Manic" album that dropped a few months ago, and 2. To see The World's Last Real Rock Star, Ronnie Radke, and FALLING IN REVERSE slay it.
As I write this, standing in the crowd whilst WAGE WAR assaults the fanatic fan's ears with "Stitches", I'm sure I look like I'm not paying attention or that I'm one of those assholes, so addicted to my phone, I can't put it down even at a freaking concert. For anyone that thinks this, it's actually quite the contrary. When I'm writing, music is the hot embers that keep the fire going; even at home.
Writing a review at a show can be difficult, I admit. Especially in the crowd when heads are banging, arms flailing, it is distracting when trying to type and watch my 3, 9, and 12 for loose crowd cannons of arms and legs or whole bodies coming straight for me. But it is a chance I'll take because waiting till after the show means that I could forget something that happened in that moment.
Jotting down words feverishly at a show either in the crowd or coiled up in a corner thumb tapping on my phone keeps my mind focused. And often I'm in the photo pit the first part of a band's set, the remainder I can enjoy and document at the same time.
I was turning on my camera to snap WAGE WAR, and there is this moment I have experienced as a photographer that consists of a handful of seconds before a band walks on stage. It is momentous. There is nothing like the energies of the crowd and the band colliding above us almost like a mini static storm. There is a current that thrusts through the air from the back of the audience as another explodes from the band coming on stage. I cannot accurately describe it but fans know what this feels like. It isn't synonymous with photographers and you don't have to be smack-dab in front to experience it.
One band member by one, WAGE WAR appeared within the flickering beams of red and white lights breaking the darkness, almost like a hologram booting up. With the strike of the guitar, that energy surged to the center and hyperblasted us into the same exact moment.
Playing half of songs from "Pressure", the band's freshman record from 2019 via Fearless Records and half from the new release "Manic" from the end of 2021 kept everyone happy as meadowlarks. I really thought there were more people that were singing and fist pumping the air for their newer material than the tracks off "Pressure". Any band wants to see that, right? That means one thing, the band has been picking up a slew of new fans and they love WAGE WAR.
When BRITTON BOND, front man for the band asked the almost 4000 people to raise their hands if this was the first time they had seen WAGE WAR, more people than not, raised their hands. "Death Roll" is one of my favorite tracks from "Manic" and I was crossing my fingers they would play it, which they did.
"Death Roll" has that guitar sound or chord - that squeals on the off beat. You know what I'm talking about? I love that in this song especially! WAGE WAR whey-laid it! Another standout in their set was, "Godspeed" and of course "Low" off the record "Pressure".
This band blew out the dust from anywhere it might be hiding at Southside Ballroom! Literally, I can see it falling as we speak.
Now, FALLING IN REVERSE is setting their stage and I see people squishing up closer. It seems like another 1000 fans came in during WAGE WAR's set because it is loud AF in here. I am singing along with the before show music like everyone else is and I know the song, but can't remember the name of it at the moment.
There is enough time between bands to step outside for some fresh air, so I do. Coming back in and heading to the front to the gated pit area, I have to worm my way up to the front and try not to make anyone think I'm cutting up to the front for no reason, whatever that means. I stand next to this youngster wearing a WAGE WAR shirt while I wait for security to let me in to shoot FALLING IN REVERSE, and I ask him if he had fun during WAGE WAR's set. He answered back, "I did! This is like my first concert and WAGE WAR is in my Top 5 favorite bands."
I love that he answered WAGE WAR was in his Top 5 because I also use this to categorize bands. So being in his Top 5, I knew he really liked them. And I also was impressed that at his first concert, he crowd surfed up to the front. I told him that he would love FALLING IN REVERSE and that he should stay up at the front so he could soak it all in.
The lights flickered and security came and let me in and I said goodbye to this kiddo and told him to keep coming to live shows as much as he could. I stowed my gear under the barrier and pulled out my camera just in time for FALLING IN REVERSE to hit the stage.
Surrounded in darkness, I pressed against the stage and readied myself for the first song. See, this is why I write at a show because, honestly, I have no idea what the first couple of songs were now standing back in the crowd. I am in a zone up there and it is pretty surreal.
RONNIE RADKE's presence on stage is commanding. I love that he connects with the audience who are literally screaming like banshees between verses and choruses right from the first note. FALLING IN REVERSE's followers and fans are mildly obsessed, and I mean that in the nicest way. I love this element of the band; their fans are fierce!
Standing here, singing along to "Drugs" is so righteous. I literally have permanent goosebumps from the first song and if I could, I would totally throw myself up to be tossed like a sack of flour to the front. But I do not have the nads nor the ovaries to do so. Well, I do have the ovaries, but they are inside of my body and are chickens. I will zipline, wakeboard, ride my moped, get shot up into the air on wild rides at amusement parks and dine on gas station food anytime. Crowd surf though? Nope. I will however risk being whacked in the head in front of any stage anywhere to photograph a band!
FALLING IN REVERSE is not a band that ever goes light. They go hard and even though this stop is at the end of a 16-day tour, any would be fatigue is not evident tonight. In fact, RONNIE is pacing in front of the almost 4000 people while they sing and thrash and jump and rock to the entire set. I'm amazed at the energy and is there any question why leaving a show like tonight's can put you on an adrenaline high for hours after?
"Zombified" is playing and as one of the band's newest singles that talks about how our phones and digital media is turning us into zombies, I'm typing this now and feel like a hypocrite. Thankfully, RONNIE can't see me tucked away behind the speakers flying over stage right (or can he...). I just secured my camera bag on my person and I'm about to shove this zombie-maker into my bag and enjoy the rest of the show. I'll catch y'all on the flip!
***
Hopefully, you guys enjoyed this brief account of WAGE WAR and FALLING IN REVERSE in somewhat real time. I think you can get my drift that both bands bring it live. WAGE WAR is one of those bands that can seriously throw down on stage; what you hear on a record will also be what you see and feel live. With songs like "Circle the Drain", "High Horse", "Low" and " Manic", amongst many more, any time this band comes through Dallas, I am there.
FALLIN IN REVERSE grew stronger during the pandemic hiatus, which did not surprise me in the slightest. There are some musicians that thrived during the shutdowns; RONNIE seemingly one of them. He came out like a Roman warrior from start to finish in Dallas and it was good to see him and the whole band power through a rough couple of years.
Now, if anyone is up near Mansfield, Ohio this July, you can catch FALLING IN REVERSE at INKCARCERATION. You can also catch WAGE WAR this Spring hitting the road again with WHILE SHE SLEEPS and THE PLOT IN YOU. Make sure you hit up both band's socials and streaming platforms so you can appropriately become one with their music! Enjoy the pics from the show!
Read More News
Tags:




Cherri Bird

February 06, 2022


More News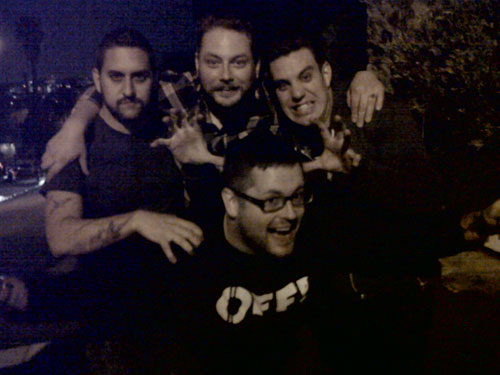 Black Dahlia Murder Vocalist Trevor Strnad Dead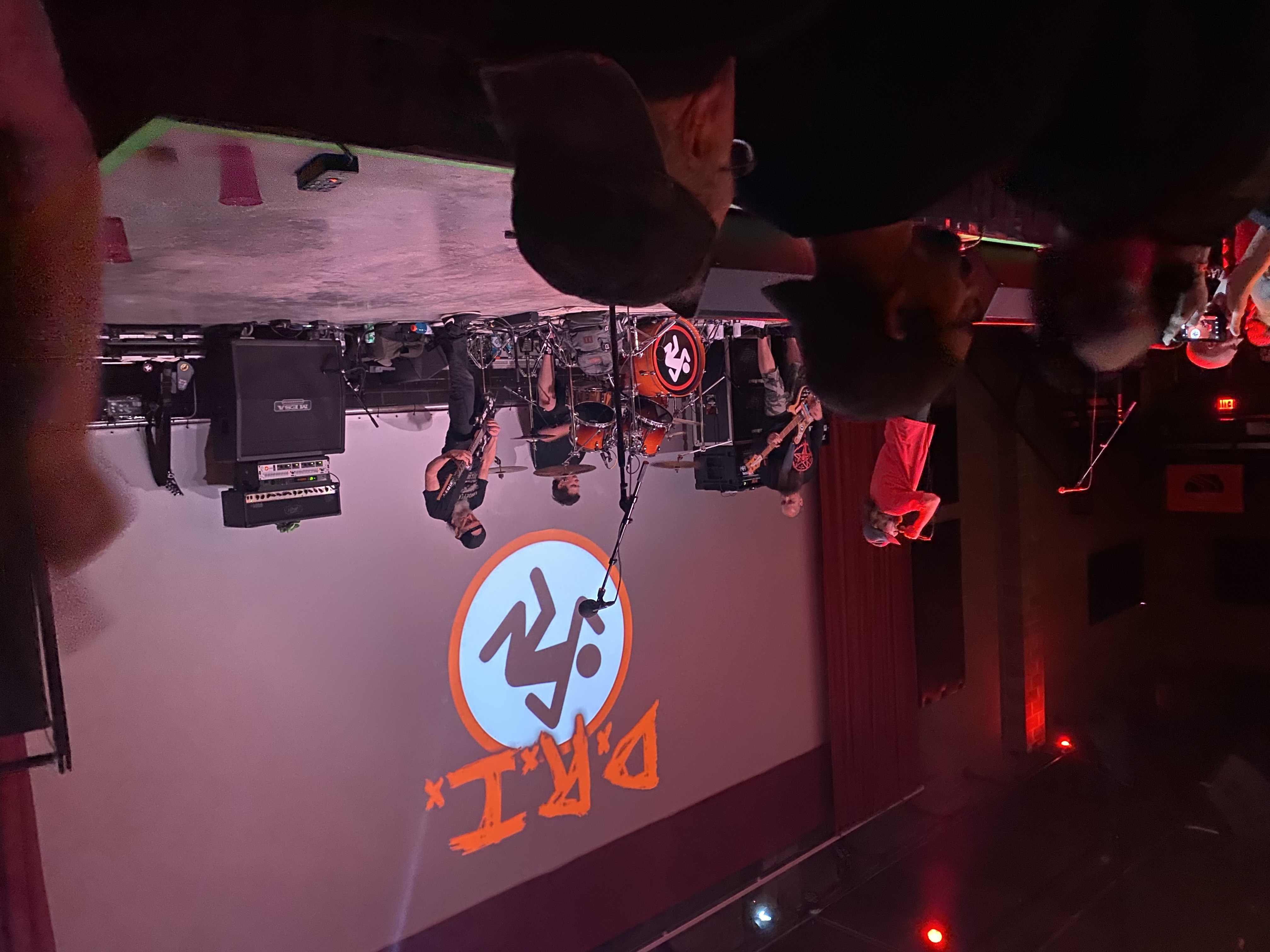 Skins and Bangers Joining Mosh as One: D.R.I. Makes Their First Appearance at Red Flag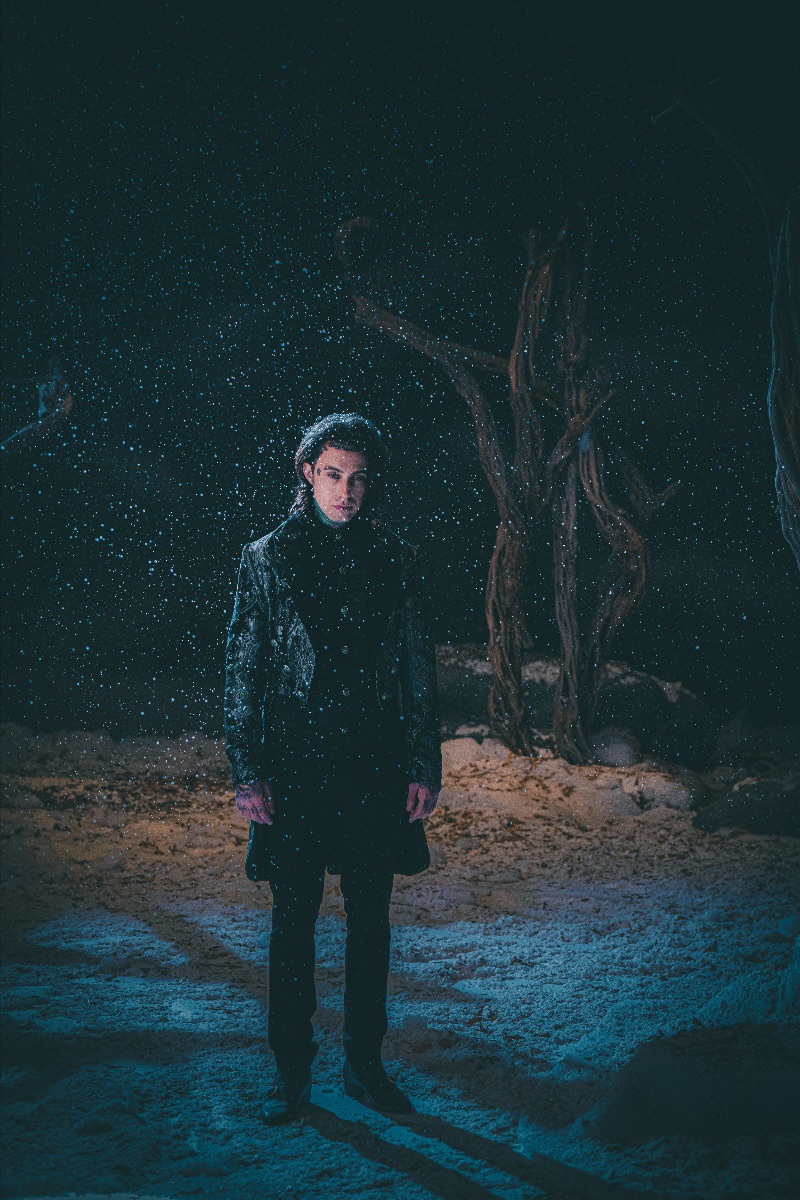 Recap: Live From The Unknown Tour 2022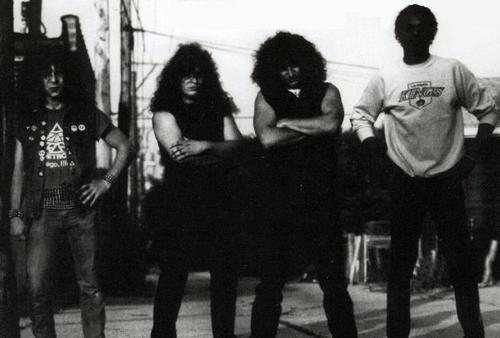 The Top 5 '80s Metal Subgenres That Never Took Off and The Bands That Carried the Monikers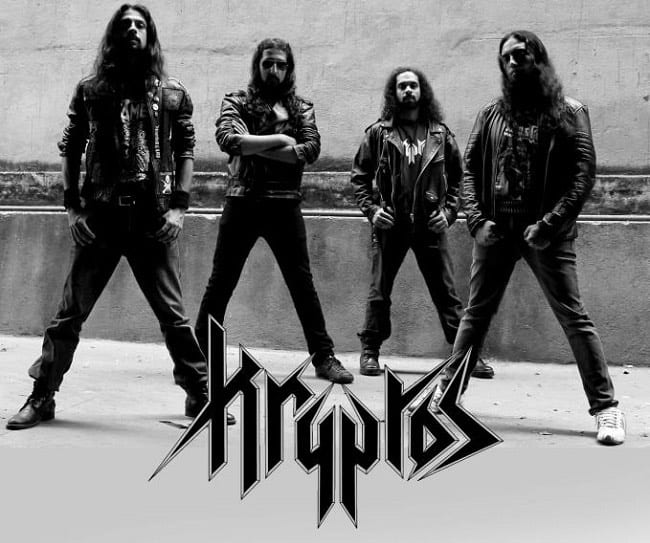 The Top 3 Metal Albums of 2021