LITTLE KING MAY SOON BECOME BIG KING
"Never quit minutes before the breakout." The quote could be true for many bands who have trudged the club circuit for years, releasing albums throughout. A popular answer in interviews when asked about a breakout, the answer is usually something like "I am afraid that train has left the station." I often become disillusioned by such a statement asking if that means they have stopped dreaming. Artists are nothing if not dreamers. I say never let go.
One band that no doubt some of you are familiar with is LITTLE KING, a band that has been going for 23 years releasing 7 original LP's. They are recognized and decorated for some of their accomplishments and have even charted. Last year they began to coalesce around Ryan Rosoffs vision. Their presentation tightened up and their original and innovative sound earned its proper interpretation with the release of Occam's Foil - A seminal record by any measurement. Now they sit on the eve of dropping a follow up expansion on this new expression with the record "Amuse De Q" Which I will attest is even better than Occam's Foil. It's like a wall of sound and has tremendous staying power. The innovative style and the way it's put together has mass appeal and quite simply is incredible. If you asked me who is gonna lead the genre in a new direction, money is on these guys!
The Gauntlet, was VERY fortunate to have an opportunity to Interview Ryan Rossoff, founder and mastermind.
Below is the interview and below that is a sample of the music in video format.
Discog
Occam's Foil (2019) – Ryan Rosoff (guitar and vocals), Manny Tejeda (bass and backing vocals), Eddy Garcia (drums), Monica Gutierrez (Vocals on The Skin That I'm In and The Foil), David Hamilton (Cello on The Skin That I'm In), Christina Hernandez (Violin on The Skin That I'm In and The Foil)
Little King has released 4 full-length albums and 2 EP's: Occam's Foil (2019), OD1 (2014), Legacy of Fools (2008), Virus Divine (2004), Time Extension (1998), Transmountain (1997).
Occam's Foil (2019) – Ryan Rosoff (guitar and vocals), Manny Tejeda (bass and backing vocals), Eddy Garcia (drums), Monica Gutierrez (Vocals on The Skin That I'm In and The Foil), David Hamilton (Cello on The Skin That I'm In), Christina Hernandez (Violin on The Skin That I'm In and The Foil)
Little King
Eddy Garcia (Drums)
Ryan Rosoff (Guitar and Vox)
Manny Tejeda (Bass and Backing vox)
1. Hello, Ryan. Great to have you here today. And Congratulations on the upcoming album, Amuse De Q. I love the way your sound seems to not be following the pack. How did you come to the innovative sound we hear on this record.
Good morning, Gauntlet! The pleasure is all mine...thanks for your interest in Little King. After 23 years and (almost) 7 albums, it's incredibly gratifying that people still care.
Little King has always worked hard to progress and build on what our "sound" might be. I describe our music as Dynamic Rock, as the goal is always to pack a lot into a short amount of time. I used to write hour-long concept albums back in the late 90's, but the world has, um, evolved since then! So now the goal is to create a totally dynamic and varied listening experience within a finite amount of time that still sounds and feels like, well, ME.
Our last album, Occam's Foil, was released late in 2019. Quite honestly, I didn't have any expectations for it other than to just be able to enjoy the process. I hadn't recorded anything since 2014 (a 3 song EP called OD1), so it really was just an attempt to get back on the horse and document the jams I had put together with my friend and bassist, Manny Tejeda. We met in Delaware and started jamming, and it just fit so well that I wanted to record with him and Eddy (Garcia, the drummer for the last 3 LK records and engineer for the last 4). So, we did...and it TOOK OFF! People loved it. I loved it. The album charted in the top 150 on college radio, got some amazing press, tons of streams, and increased our following exponentially.
The new album, Amuse De Q, will be an extension of that confidence and synergy. I just got the faders-up mix from Eddy, and honestly I am blown away! If people liked Occam, this will be a more progressive, melodic, heavy, and longer listening experience that should be the best Little King yet. It's also the first time I have ever kept a lineup together for 2 straight albums, and that cohesiveness pervades every song.
2. I sense a unifying theme riding under the tracks and a certain otherness to your music, can you comment on that? Was that a goal or side effect?
That is ALWAYS the goal, but with experience it just sort of owns itself. I don't know...you hopefully get better at things with practice, and I think Amuse De Q just further crystallized our sound.
I have a degree in Creative Writing and I was an English teacher for a spell. Words Matter! These albums and my thoughts are my legacy, and I am not about to make something that sounds or feels like everything else. Maybe that would be the wise commercial move, but that will never happen. It's much more important to push the envelope and then smile when I hear it, even 20 years later.
3. The songs are both provocative and emotionally deep. How does it feel to move people to a depth of emotion they may not even feel in everyday life?
Again, I write with purpose. Evoking those emotions is entirely intentional, and this record will be no different. The title was inspired by our time in Quarantine...Amused By and During the Q. The patron muse of 2020, Melpomene (the Muse of Tragedy and Chorus) is front and center this time around. She OWNS this record.
I used experiences that were near-universal from March of 2020 up to right now. Perhaps I take things to the extreme...okay, not "perhaps!" But we all felt a sense of isolation, had to obsess about our mental and physical health, and many people also are dealing with alcohol and domestic abuse issues. All of those themes are making their way into my writing as we speak. In addition, I homeschool my kiddo as a single dad, own an event-planning business that is now totally virtual, and I just sold my house on the East Coast and moved to the desert to be with my mom. It's been a helluva year...and so of COURSE I have to make another Little King album to document it all.
4. Lyrical poetry can have a shrouded meaning, to be interpreted by the listener whatever way they feel it At the same time they may have a deliberate intent which one describes your writing or both.
Imagery, similes and metaphors, alliteration, double meanings, and the avoidance of cliches - all concepts that I taught my students and that I bring to my own writing, be it lyrics or prose or even technical writing. It's about finding one's unique voice and then having the chops to, as we discussed early, evoke the emotions and pictures in your audience's imaginations.
No matter how literal one is, I find that the reader/listener will assign their own meaning to it anyway. Quite simply, we all interpret things in our own way no matter WHAT the message may be. Knowing that, it frees me up to play with themes and let the audience ascribe whatever message they wish. That is liberating, but it also comes with a sense of responsibility. I am pushing people to think, and I want to make sure that I am clear enough to relay my thoughts while leaving room for interpretation. I LOVE this process, though. It is perhaps my favorite thing about composing. Or my second favorite...I love shredding big rock guitar solos, too!
5. Did you have a moment of truth sometime in your youth where you absolutely knew you would be doing this for the rest of your life? What was that like?
I do not, but I do remember when I got the bug. I was about 10 years old and was playing football on a field near my elementary school on Mercer Island, WA. A group of us were getting after it, and someone had a big ass 80's boombox and was blasting KISW, Seattle's Best Rock.
We were taking a break from beating the shit out of each other, and the opening notes of Rush's "The Spirit of Radio" blazed across the airwaves. Now, I was already a young music fan - dad was a Beatles and Stones guy, and my big bother Matt was bringing home Zeppelin and Maiden and the like. But I hadn't heard Rush, and that opening riff made me stop. When Geddy Lee started singing like THAT, I was like "Who the hell is this?" To this day, Rush still is my go-to...how do 3 guys sound like 10? Blows my mind. And they are a perfect synthesis of right- and left-brain. Lots of math but also aesthetically and poetically pleasing. Neil Peart made me a reader, and amateur philosopher, and a musician. I was hooked.
6. Does the band have a unifying ethos? Can you describe it.
Legacy. Leave behind something you can be proud of, and the fans will follow. Or not! But it doesn't matter...I live for that moment when I get the final mixes and sit in my car with its overwrought sound system and blast away. Goosebumps every time. Hindsight is always 20/20 and I could suggest a thousand little changes if I had a time machine. But I am still mostly able to enjoy my back-catalog and remember what I was thinking and doing when I wrote and recorded a particular song. So, my ethos is to leave behind something for those who will never know me...and a way for them to at least crawl into my head.
7. Ok, Shifting gears a bit away from the monobrow questions - do you see (any, a lot) of tattoos of your band/music out at shows?
Never happened...but I will literally pay for the first person's Little King tattoo if they contact me through Facebook. Within reason, of course!
8. Describe your biggest Spinal Tap moment.
I have pulled the guitar cable out of my guitar 3 times in one show. In front of a lot of people, too. Was young and dumb and doing a lot of physical theatrics. IDIOT. Lucking the tiny Stonehenge didn't crush me...but I am pretty sure it was in Dubly.
9. Where do you go from here?
To the bathroom, I think. I am 48...
Let me finish this record and I'll let you know! I need to cook this one to perfection, and by early 2021 it should be out in the universe. We want to tour so badly, as we were ready this year and the world imploded, and so did our dreams of a summer on the road. I believe we will be back out though in 2021. Fingers Crossed.
10. What is the endgame for you?
Wealth and fame and endless adulation and lots of houses and cars. And a diamond-studded walker so I can go from house to house admiring all of my endless riches. At age 102.
I don't even look past this release and tour, honestly. I just wanna make good art that moves people. The journey is the thing.
11 How do we get permission to put your video on our streaming TV channel at Roku.
Email my publicist and he will put us back in touch! Or, just reach out via social media.
12. Anything you would like to tell your fans?
Our web site at
www.littlekingtunes.com
is comprehensive and updated constantly. There is a lot of meat on the bone...23 years worth! So all of the last 5 albums are available to stream from Youtube, we have some awesome merch, and a host of old interviews are up as well. If someone really is curious, that is the place to start. We also are active on IG and FB @littlekingtunes and I respond personally to fans as best I can. Don't be a stranger!
Read More News
Tags:
INTERVIEW, LITTLE KING, OCCAMS FOIL, AMUSE DE Q, RYAN ROSOFF



Kenny

November 03, 2020


More News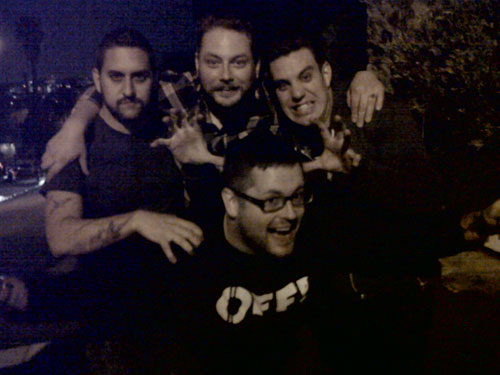 Black Dahlia Murder Vocalist Trevor Strnad Dead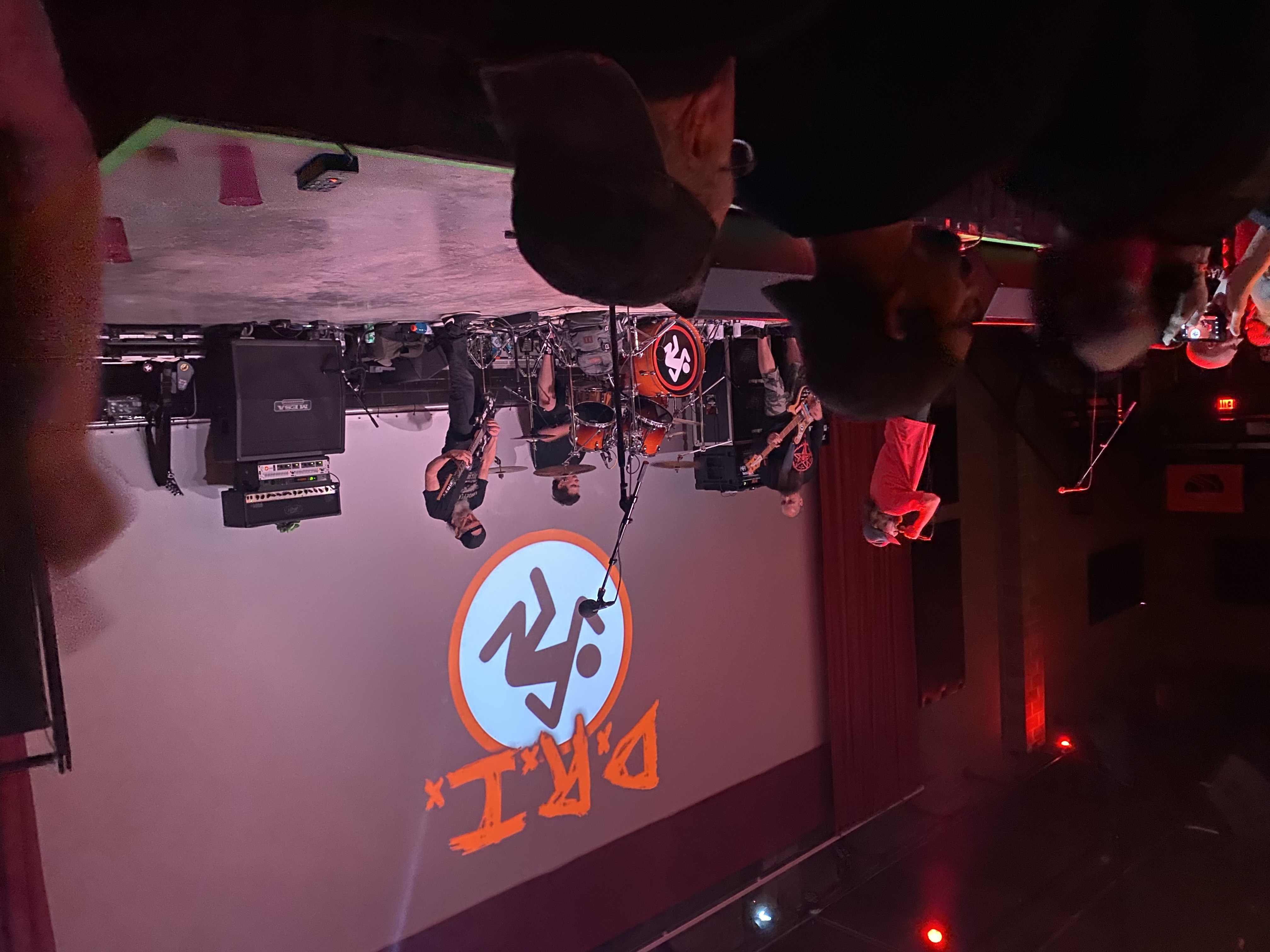 Skins and Bangers Joining Mosh as One: D.R.I. Makes Their First Appearance at Red Flag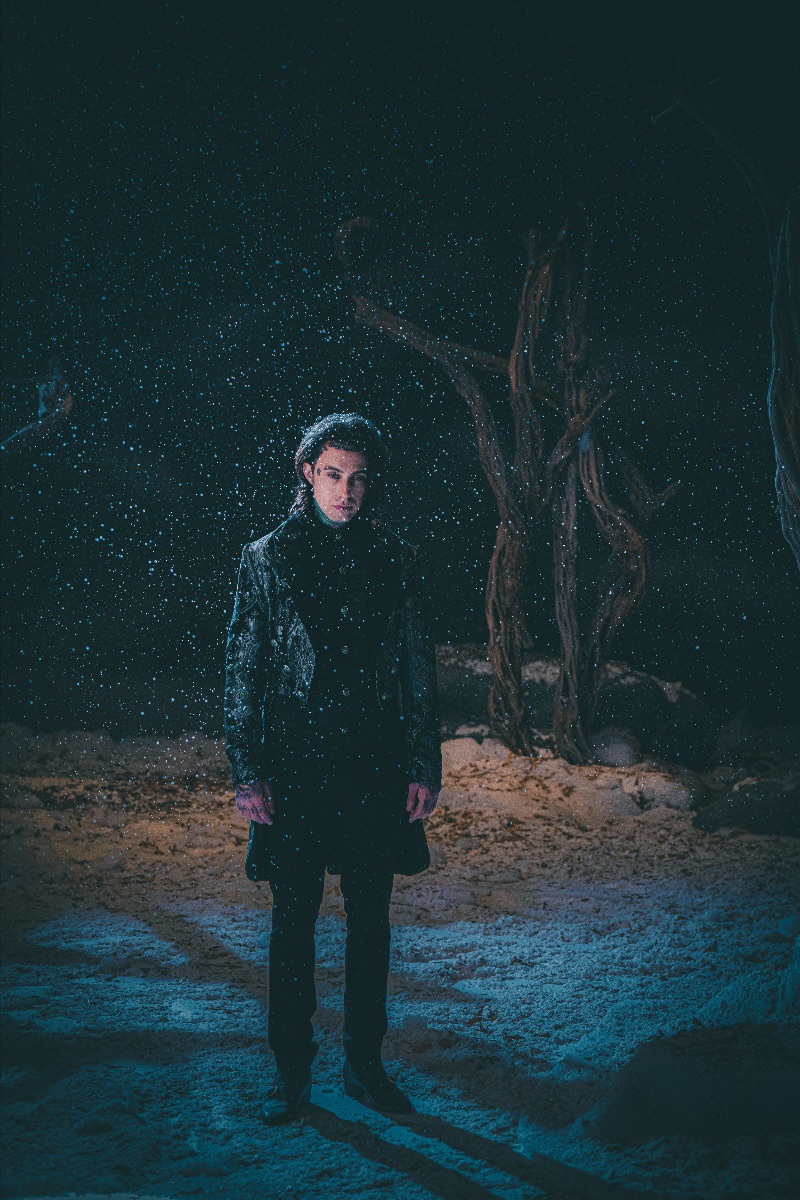 Recap: Live From The Unknown Tour 2022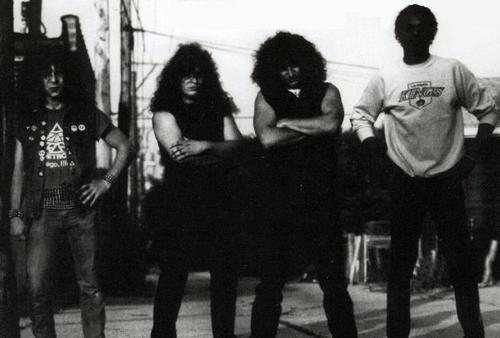 The Top 5 '80s Metal Subgenres That Never Took Off and The Bands That Carried the Monikers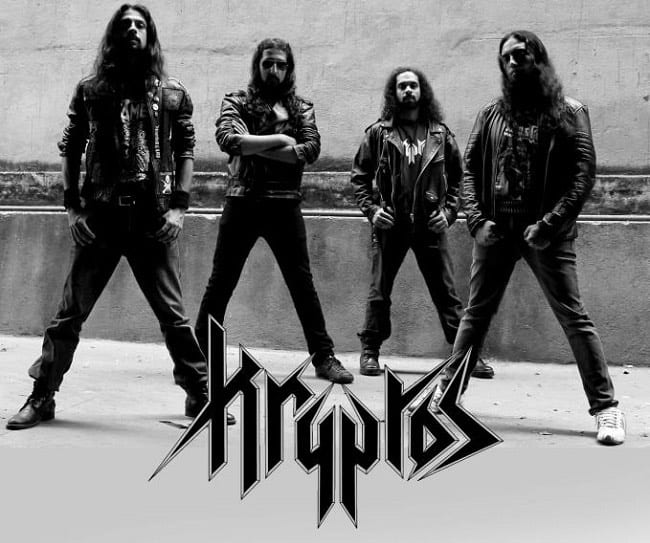 The Top 3 Metal Albums of 2021