INTERVIEW: ELVIS OF "STONE SEA" DISCUSSES "MANKIND MAZE"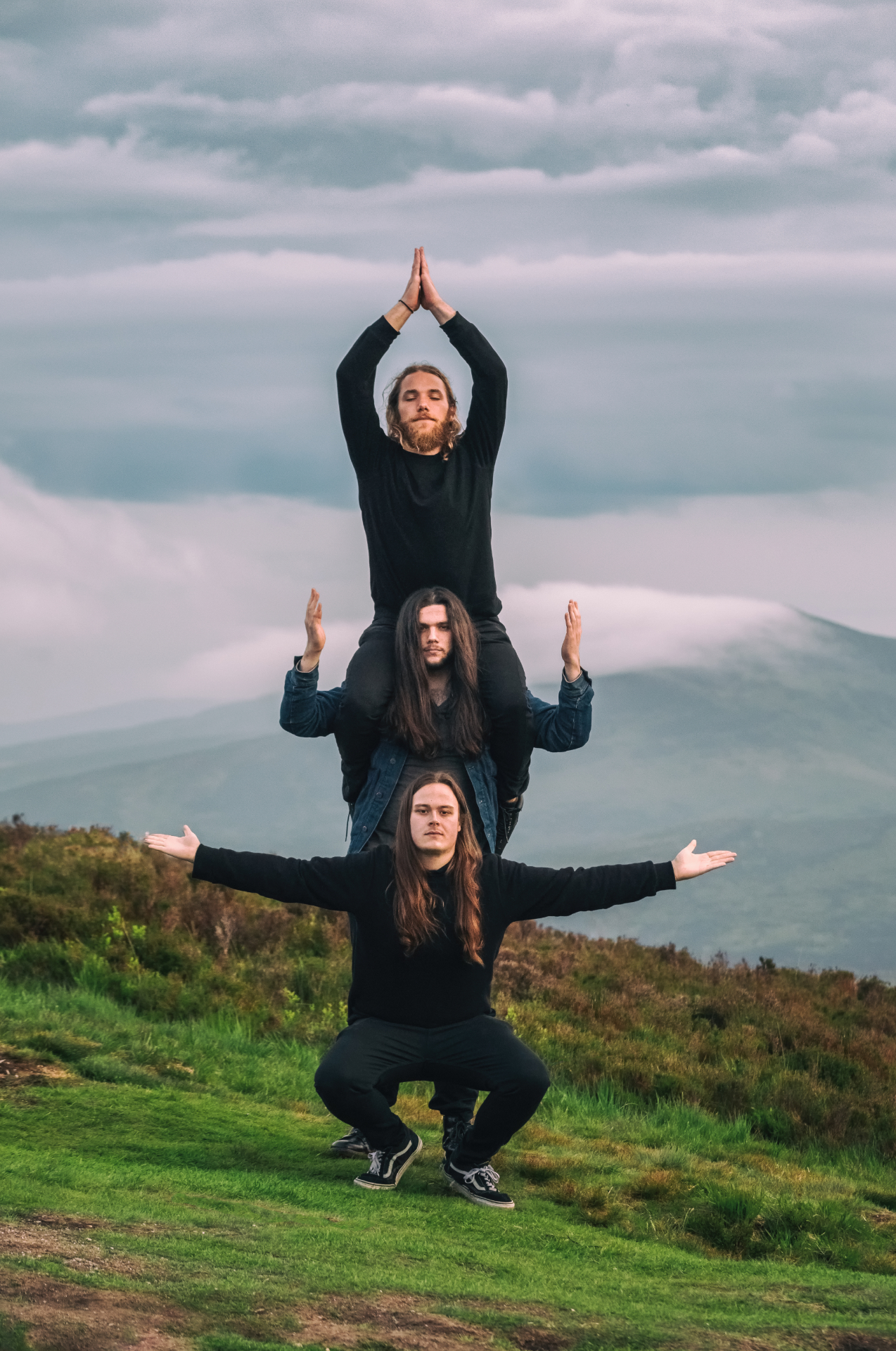 STONE SEA IS WINNING OVER FANS SLOWLY BUT SURELY, AND SOON THEY WILL GET MOMENTUM AND ACCELERATION, THEIR RARE AND TRULY SINGULAR STYLE OF MUSIC WHICH HAS BE PUT INTO THE ALTERNATIVE BOX FOR LACK OF ANY REAL GENRE FIT.
ELVIS IS THE SINGER, LEAD GUITARIST AND LYRICIST. THE PHRASING OF THE LYRICS WITH THE GROOVE OF THE TUNES (THOSE BEING QUITE DIVERSE) FIT PERFECTLY WITH THE EXACT NUMBER OF SYLABLES. THE VOCAL MELODY AND LEAD GUITAR SHOW A VARIETY OF INFLUENCES, BUT MORE SO A KIND OF INDESCRIBABLE SOUND THAT IS UNIQUE. THE LYRICS THEMSELVES ADDRESS UNIVERSAL THEMES AND COULD BE LAID OVER ANY CONTEMPORARY ISSUE. I, HOWEVER INTERPRETED THEM AS A PERFECT STATEMENT ABOUT CURRENT ISSUES AND THE FOLLY THAT IS TRYING TO MAKE A DIFFERENCE. WE HAVE INTERVIEWED THE DRUMMER CONNOR MIDLETON AND HAD A GREAT DISCUSSION. WE KNOW YOU WILL ENJOY THIS ONE AS WELL.
THE GAUNTLET: HELLO AND THANKS FOR JOINING US Elvis. CONGRATULATIONS ON THE EP WITH THAT GREAT TITLE MANKIND MAZE. I LOVE THE WAY YOUR SOUND SEEMS TO BE LEADING US INTO NEW MUSICAL TERRITORY AS OPPOSED TO FOLLOWING THE PACK. HOW DID YOU END UP WITH THE STYLE WE HERE ON THIS RECORD?
ELVIS: First of all thanks for having us here, it's our pleasure.
All the songs from Mankind Maze came out pretty naturally with a little introspection. They came from the need of expressing repressed feelings and understanding better ourselves in a way; even though all these songs came out to be really different. It's great to see how the emotions can be volatile.
THE GAUNTLET: I sense a unifying theme riding under the tracks and a certain otherness to your music, can you comment on that? Was that a goal or side effect.
ELVIS: That was purely a side effect, we never wanted to lock ourselves in a certain style, in fact I think that would limit a lot our musical boundaries. So we rather stay free and write whatever feels right. But yeah, somehow, you could tell is Stone Sea, I wouldn't know what exactly defines it though.
THE GAUNTLET: The songs are both provocative and emotionally deep. How does it feel to move people to a depth of emotion they may not even feel in everyday life?
ELVIS: That is the intention of art itself I think. To make people get involved with universes and emotions they never got in touch with previously. To imagine but yet to live it somehow even if it's within their minds. That's what usually happens when you watch a movie, read a book or appreciate a painting. But above all to connect, that's more where our intentions remain.
THE GAUNTLET: Lyrical poetry can have a shrouded meaning, to be interpreted by the listener whatever way they feel it At the same time they may have a deliberate intent which one describes your writing or both.
ELVIS: I would say our lyrics are more metaphorical, of which, can be interpreted in many ways. That leaves the listener free to decide whatever they felt or understood within the lyrics. To be honest sometimes I myself don't even know what I'm talking about at the moment I'm writing certain lyrics but it does come from somewhere inside that had an emotional connection with it. I get to understand them better with time and writing them is definitely a better way of understanding myself.
THE GAUNTLET: Did you have a moment of truth sometime in your youth where you absolutely knew you would be doing this for the rest of your life? What was that like?
ELVIS: In fact yes, I was around 12 years old and I was playing guitar for around a year or so. I remember seeing the music video of "You Know You're Right" by Nirvana on MTV and I just felt such a strong connection with it, even though I wouldn't even speak or understand english at the time. Music itself is a unique language that crosses boundaries of time, race or place. When I realise that and I understood I could connect myself with the whole planet I was just sure I would be doing that until I'm dead.
THE GAUNTLET: Does the band have a unifying ethos? Can you describe it.
ELVIS: Stone Sea is totally about questioning and self-discovery. The human being has to be exposed to certain ideas and emotions to better understand them. As humans we are all born with our own set of cultures, family and social influences. Everyone is unique. The more we are exposed to new ideas, the more we will tend to understand the world around us and the people who live in it. In the end we all have the same needs and we are all living in the same blue ball that turns around another yellow ball in between an infinite number of other balls in this so-called universe, so we believe in the importance of individuality towards a common goal and, of course, freedom of expression.
THE GAUNTLET: Ok, Shifting gears a bit away from the monobrow questions - do you see (any, a lot) of tatoos of your band/music out at shows?
ELVIS: Besides my own I haven't seeing it yet. I would be delighted to see it though.
THE GAUNTLET: Describe your biggest Spinal Tap moment.
ELVIS: After a gig in Dublin, we were walking to get food and came across a guy playing trumpet in the streets, busking. We stayed to watch for a moment. Suddenly, some guy who was totally drunk out of his mind tried to steal the trumpet from the guy playing. This robber was insisting hardly, I felt he hated the trumpet player for a reason I couldn't describe. We had to help prevent the trumpet player from getting robbed! It was really random, no one was expecting that to happen.
THE GAUNTLET: Where do you go from here?
ELVIS: At the moment we are finishing the edition of a music video that should come out this year plus working on some new songs that we plan to record it soon. As soon as this covid situation gets better we are getting back on track with our gigs and tours.
THE GAUNTLET: What is the endgame for you?
ELVIS: When I die.
THE GAUNTLET: How do we get permission to put your video on our streaming TV channel at Roku.
ELVIS: Just ask us and we will reply: "Sounds great! Give us more details".
THE GAUNTLET: Any thing you would like to tell your fans?
ELVIS: Would just really like to thank you all for your support, we are more than happy to have people who believe in us and in our music. Stay safe and you'll all get nice surprises very very soon.
THE GAUNTLET: Thats great, its been a honor to talk to you, Elvis. Please let us know if there is anything we can do to help you. Thanks!
ELVIS: Thank you so much for the opportunity once again!
Just leaving here the links to our music and social media. We hope to see you all there. Welcome on board!
Stone Sea can be found:
www.youtube.com/c/stonesea
open.spotify.com/artist/34tMOIrSHh3Dx4yXisW61r
www.facebook.com/stoneseamusic
www.instagram.com/stoneseaband/
www.musicglue.com/stonesea
And tell us more about the video on the streaming TV...
Read More News
Tags:
INTERVIEW, STONE SEA, MANKIND MAZE EP, ELVIS, DUBLIN, IRELAND



Kenny

August 19, 2020


More News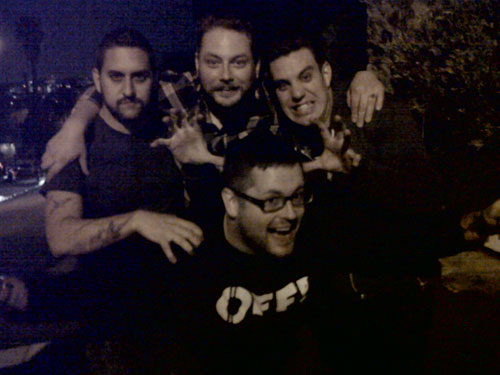 Black Dahlia Murder Vocalist Trevor Strnad Dead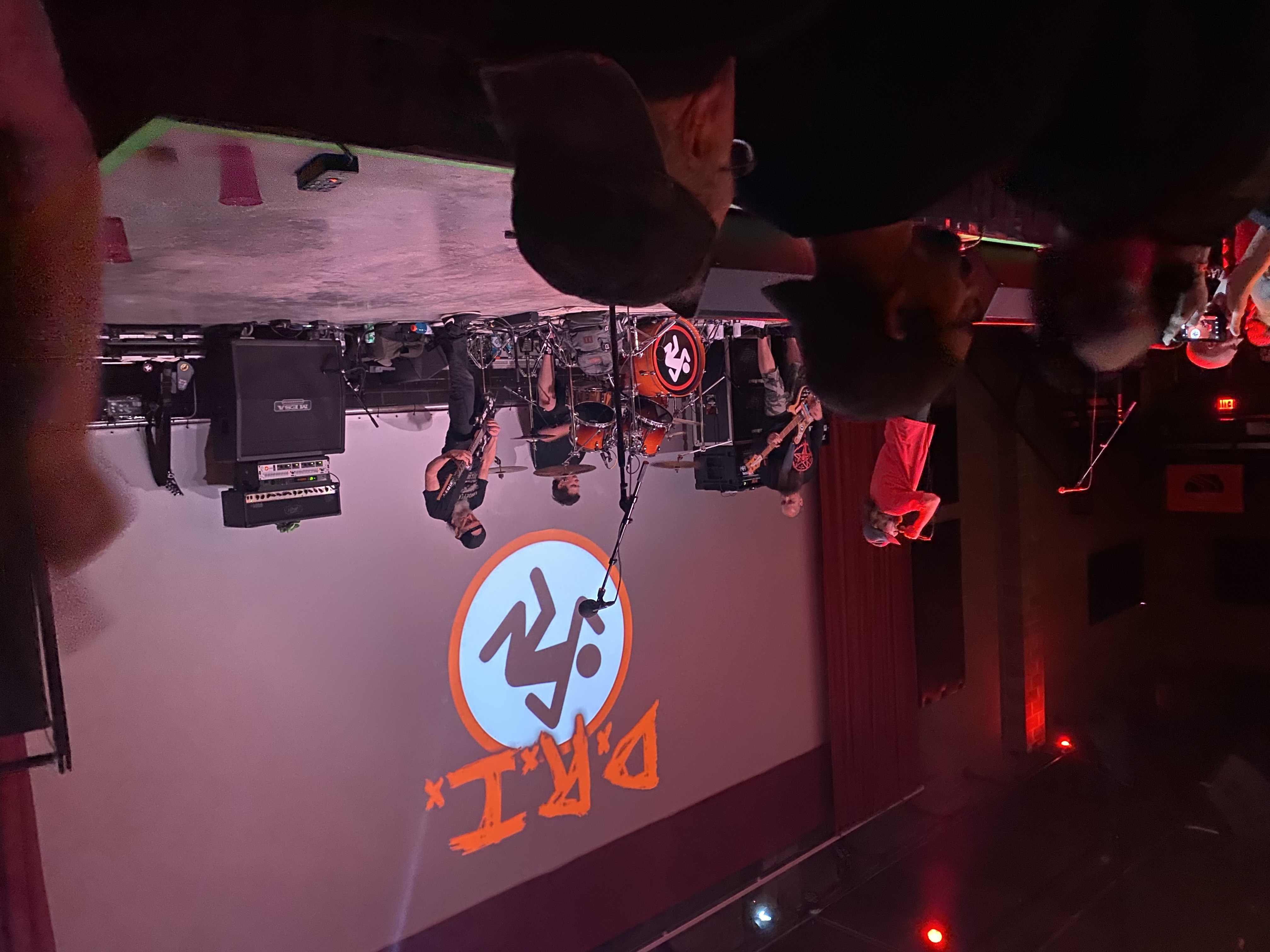 Skins and Bangers Joining Mosh as One: D.R.I. Makes Their First Appearance at Red Flag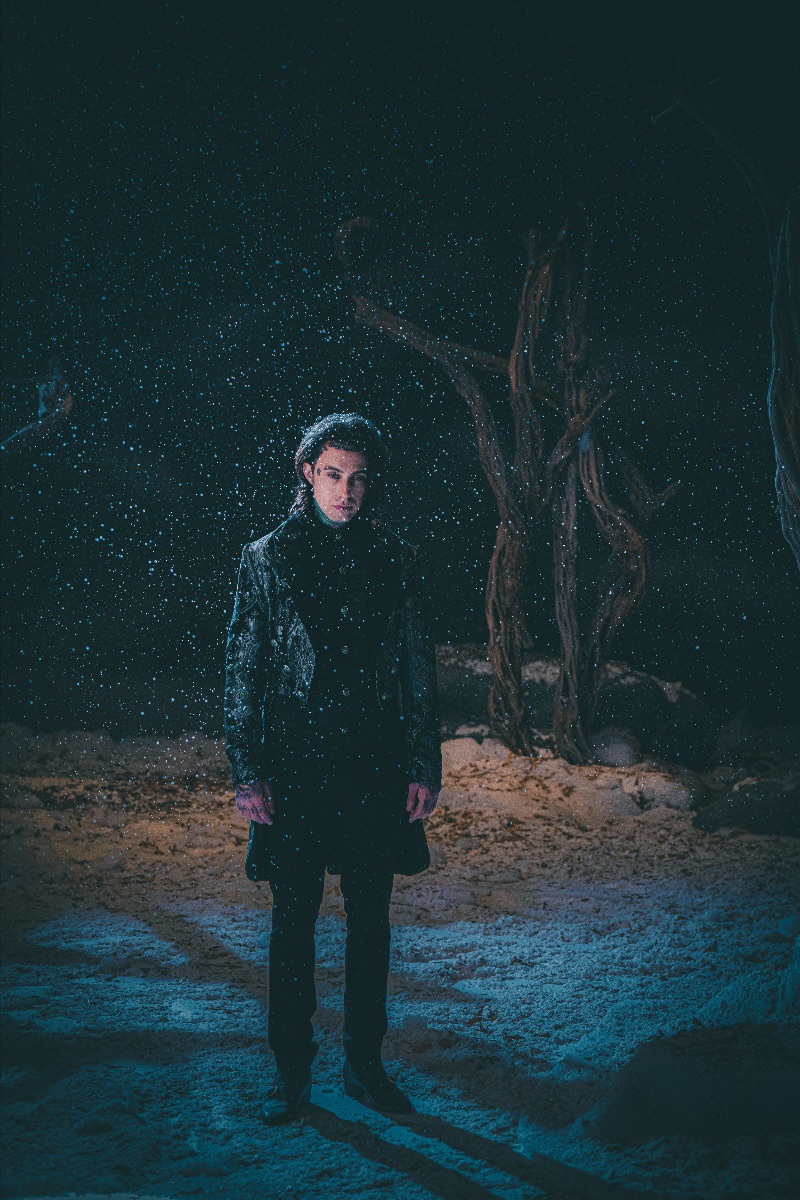 Recap: Live From The Unknown Tour 2022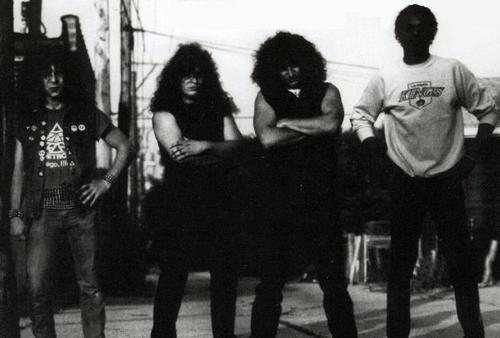 The Top 5 '80s Metal Subgenres That Never Took Off and The Bands That Carried the Monikers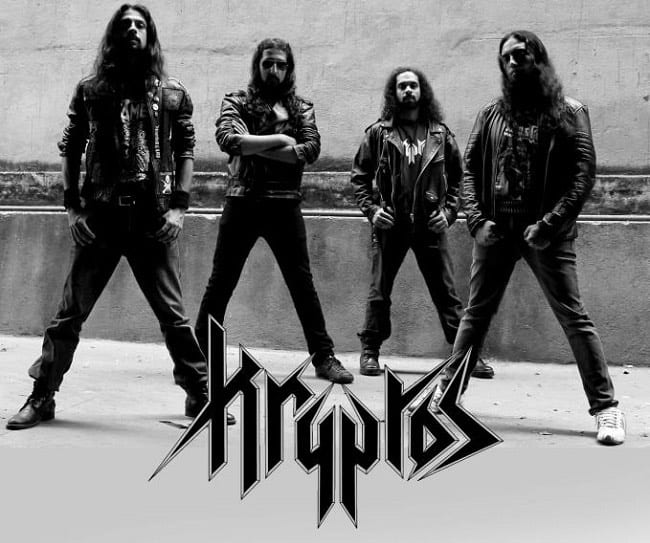 The Top 3 Metal Albums of 2021