Grammy-nominated LAMB OF GOD's new self-titled album, out June 19!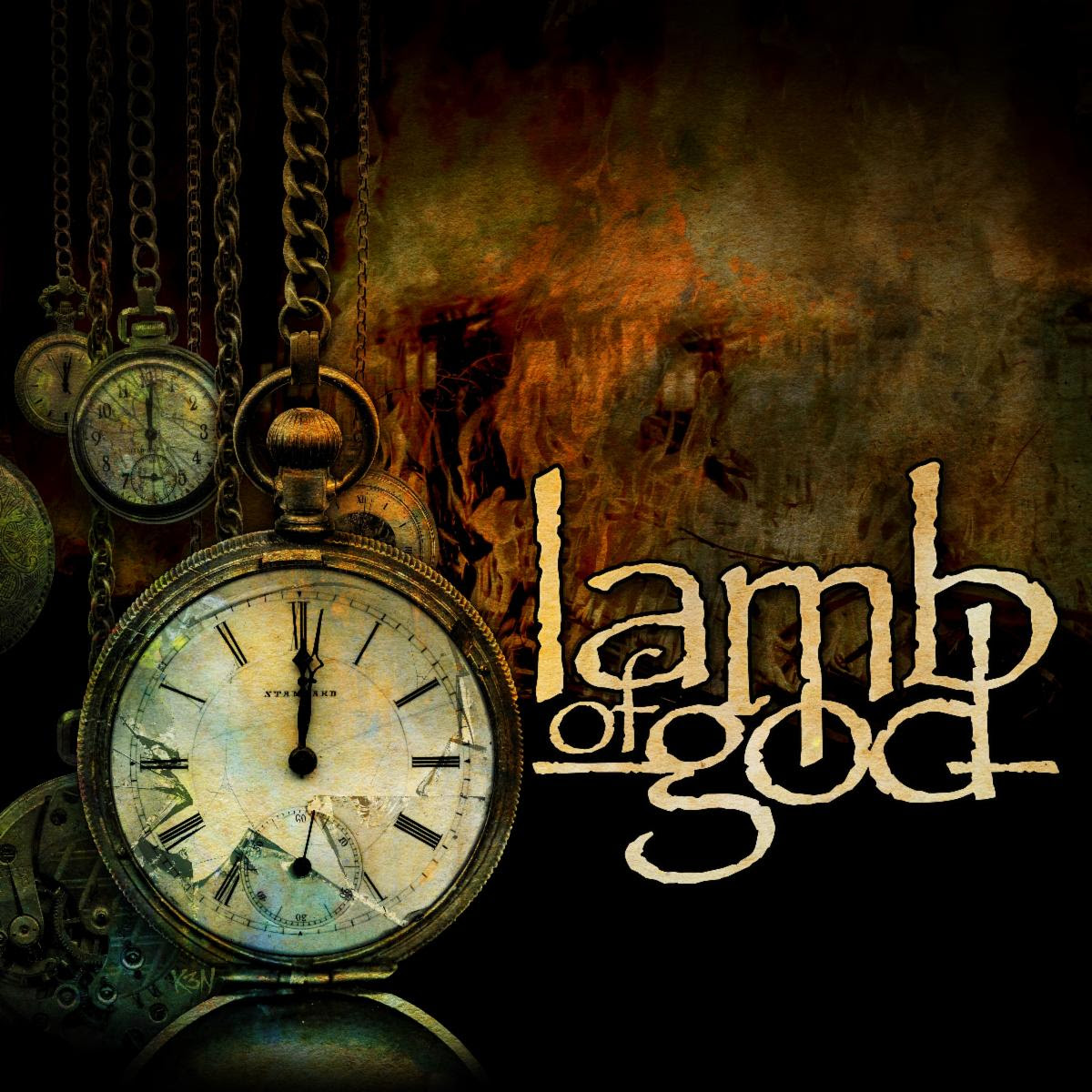 It's not an accident that the latest album from the internationally acclaimed metal institution arrives with nothing more than LAMB OF GOD as its. On their eighth studio album, the prime architects of the explosive New Wave of American Heavy Metal assemble ten songs of unrelenting might, encompassing every aspect of what they do best. The Grammy-nominated titans, beloved around the world with the same devotion as spiritual forefathers and touring comrades Slayer and Metallica, enter the new decade with an uncompromising new testament.
D. Randall Blythe is as angry, insightful, and informed as ever, contextualizing and harnessing a subcultural-born angst with everyman empathy no politician could possess.
Guitarists Mark Morton and Willie Adler riff as if they may never riff again, injecting the album with a mountain of thrash, groove, shred, and stripped-down aggression in equal measure, demonstrating more than ever before why Guitar World hails them for their eclectic "wizardry."
The formidable and fluid bass playing of John Campbell looms large as a rhythmic shadow, making use of every fingertip with the same aggression found on the Burn the Priest demo tape in 1997, finetuned by more than two decades of experience in clubs, theaters, arenas, and festival stages.
Art Cruz, who rose to prominence as one of the genre's top touring drummers with Lamb of God as his favorite band, makes his recorded debut with a whirlwind of an introduction. Like the historic additions of Bruce Dickinson, Jason Newsted, or Paul Bostaph, Cruz commands his position with passion, sweat, and expansive dynamics, reenergizing Lamb of God's overall sound.
Twenty years prior to the release of Lamb of God, the Richmond, Virginia born quintet gave heavy metal a violent shove into the new millennium with the prophetically titled New American Gospel. Kerrang! called it the "dawn for the most brutally aggressive band since Pantera." As the Palaces Burn (2003) made the Rolling Stone list of the Top 100 Greatest Metal Albums of All Time.
Ashes of the Wake (2004) was the first Lamb of God album to be certified gold by the RIAA, a feat all but impossible for a contemporary extreme metal band. Sacrament (2006) went gold as well, on the heels of its Top 10 Billboard 200 chart debut. Instant classics "Walk with Me in Hell" and "Redneck" contributed to Sacrament's Album of the Year status in Revolver Magazine.
The raw and organic malice of Wrath (2009), which began the band's enduring relationship with producer Josh Wilbur (Gojira, Avenged Sevenfold, Korn), earned Lamb of God the No. 1 spot on Billboard's Hard Rock, Rock, and Tastemaker charts, with a No. 2 position on the Billboard 200. Those No. 1 positions were repeated with the boundary-smashing Resolution (2012), which swung effortlessly between thrash, traditional metal, sludgy doom, and flashes of crust punk with swagger and bravado. Like its predecessor, VII: Sturm und Drang (2015) debuted at No. 3 on the Billboard 200. It was voted Best Metal Album of 2015 by the often difficult-to-please Metal Sucks, and the single "512" received a Grammy nod for the "Best Metal Performance", their fifth nomination.
Multiple cover stories over the years, published by the likes of Revolver, Metal ammer, Kerrang!, Rock
Sound, Rock Hard, Decibel, Outburn, and even the Indian edition of Rolling Stone, demonstrate the massive interest in what Randy Blythe has to say. And there is no shortage of topics on Lamb of God, delivered through the author and photographer's most famous medium. There was no shortage of riffs, either, the result of multiple sessions spread over several months.
Blythe came armed to disrupt, demolish, and rebuild in all of the ways only aggressive music can, taking a page from the revolutionary self-starting personal politics of early punk, with an atom bomb sized disdain for current affairs. There aren't any songs about any specific individual. Instead the record examines the state of the world and looks to the root causes of our problems.
"There's the musical sequence, which is the flow of the album, and then there's the lyrical sequence," Blythe notes. "In the lyric booklet, the lyrics are printed sequentially. I start by pointing out several glaring problems, the most important ones in my mind, and the root of them. Then it moves into a feeling that you can resist this stuff, to a feeling of hope. I could sit here and be a negative Nancy, and just write a completely 100% nihilist record, which I might have done if I were still 27 years old and drinking. It was important for me to have positivity in here, to keep the PMA, as the bad brains have taught us, which starts on an individual level."
Even in an age of streaming and shuffling, sequencing remains of paramount importance to all five men of Lamb of God. "Albums are meant to be listened to front to back," declares Adler.
"This album is very representative of everything that Lamb of God does," Morton declares.
Which comes back to the decision to call the album, simply, LAMB OF GOD.
"Putting only our name on it is a statement," Blythe says. "This is Lamb of God. Here and now."
More info to be posted soon.
Read More News
Tags:
Lamb of God, New Album, Heavy Metal, Teddy



Teddy

June 03, 2020


More News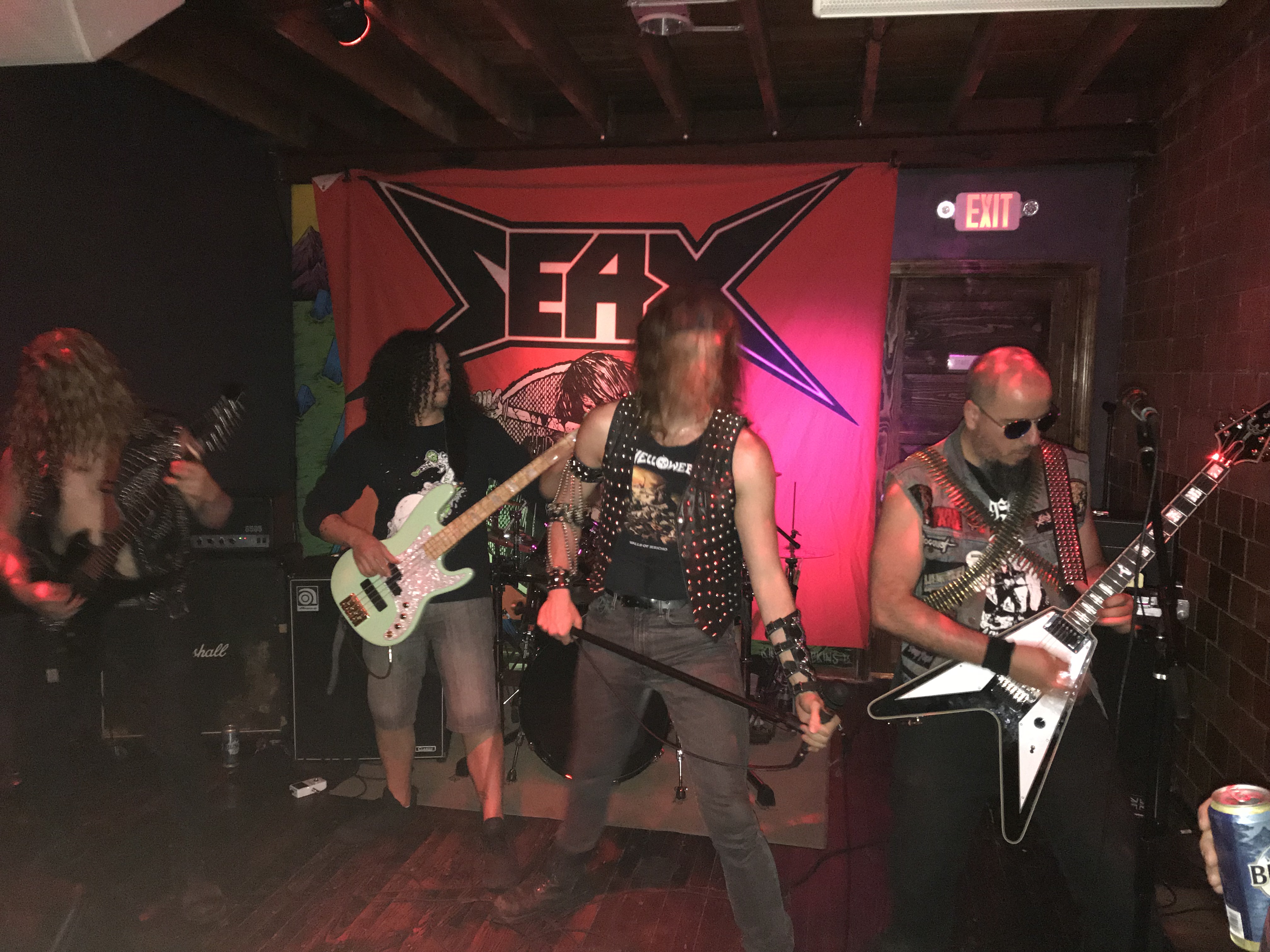 Top 5 Metal Albums of 2022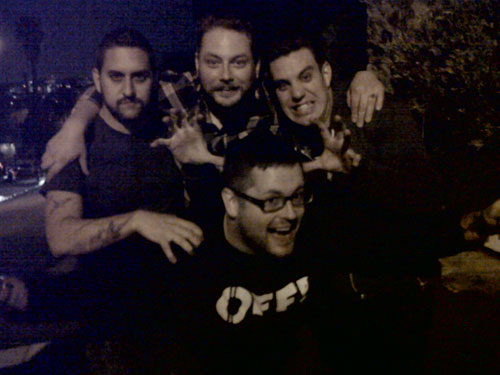 Black Dahlia Murder Vocalist Trevor Strnad Dead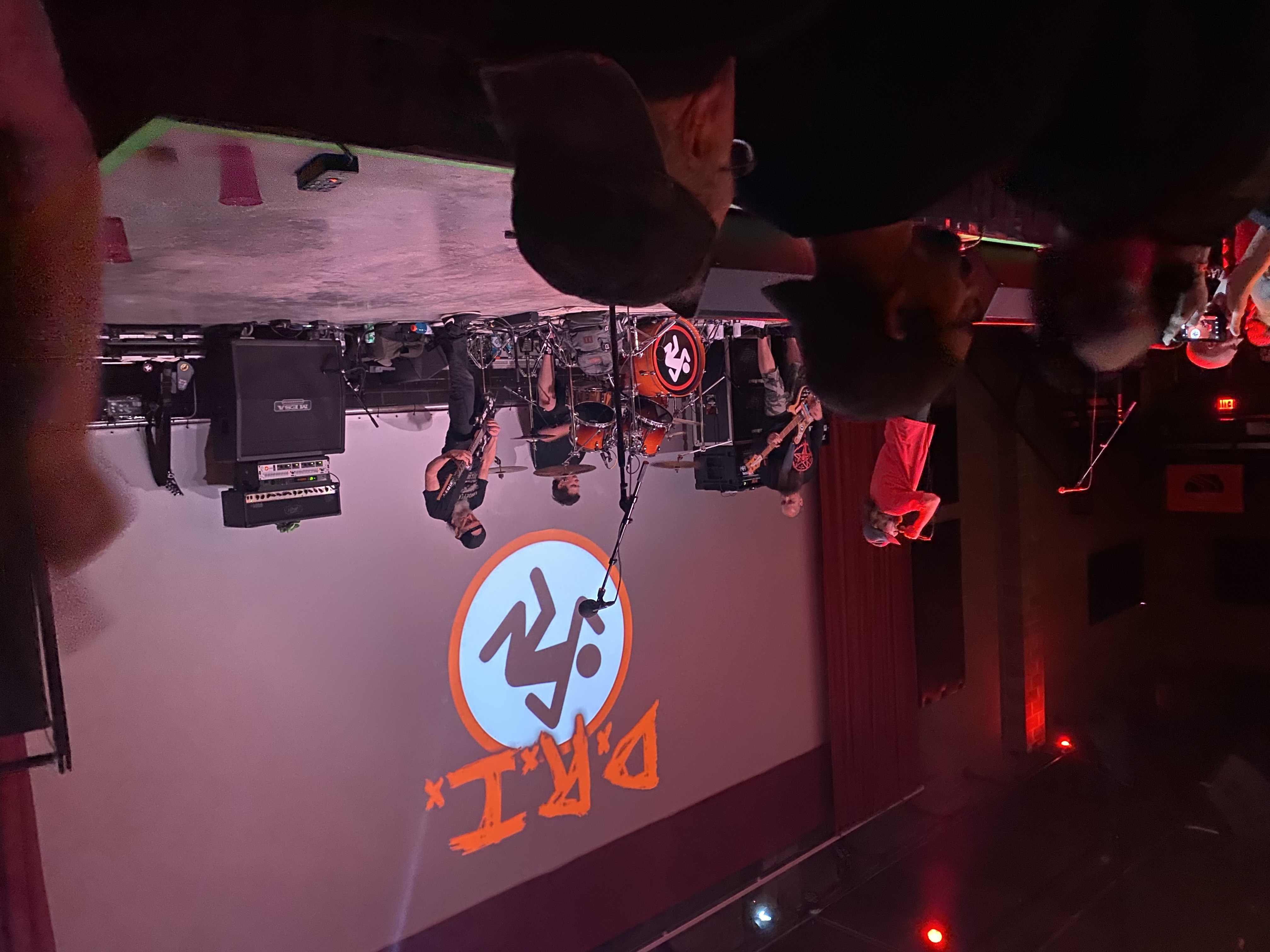 Skins and Bangers Joining Mosh as One: D.R.I. Makes Their First Appearance at Red Flag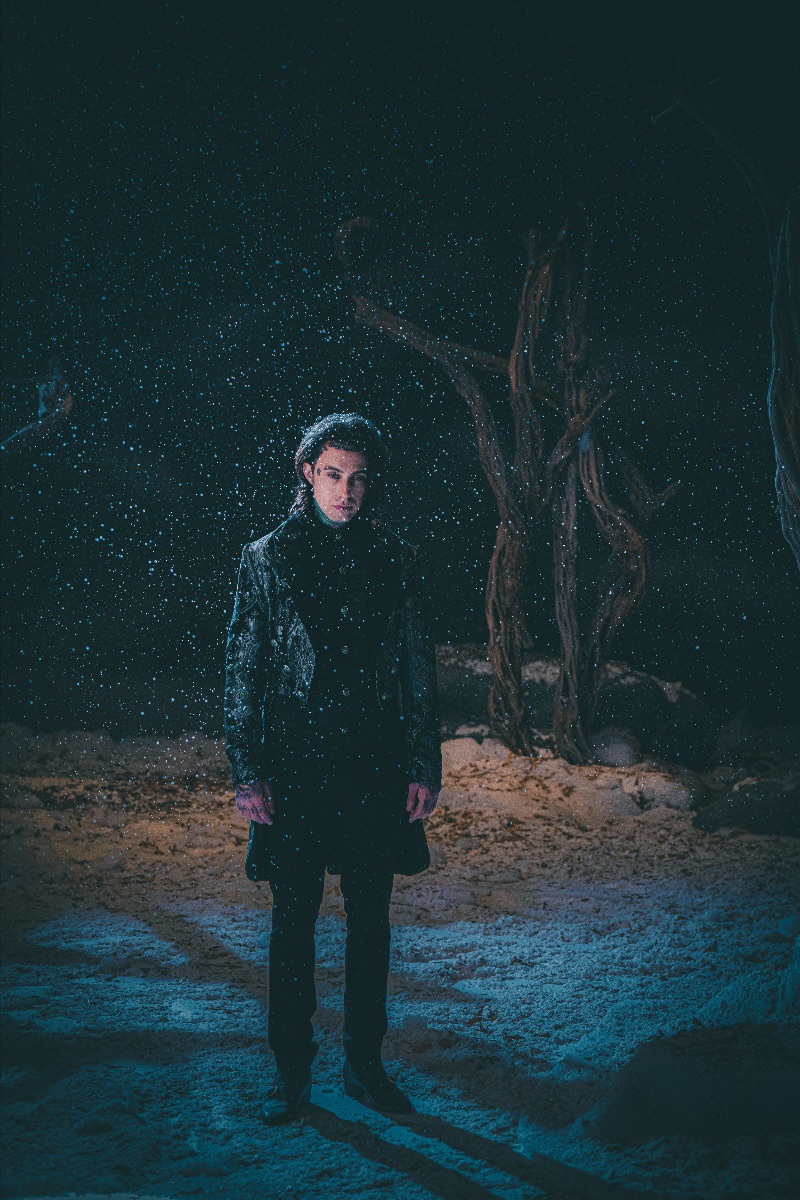 Recap: Live From The Unknown Tour 2022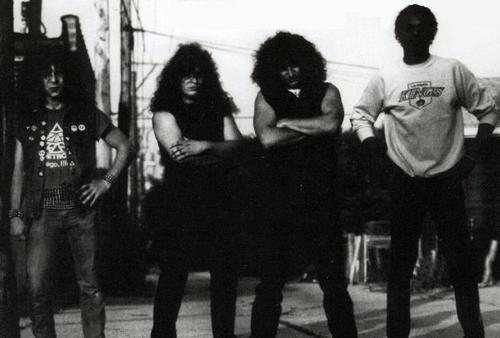 The Top 5 '80s Metal Subgenres That Never Took Off and The Bands That Carried the Monikers