Exclusive Interview: Leaving Eden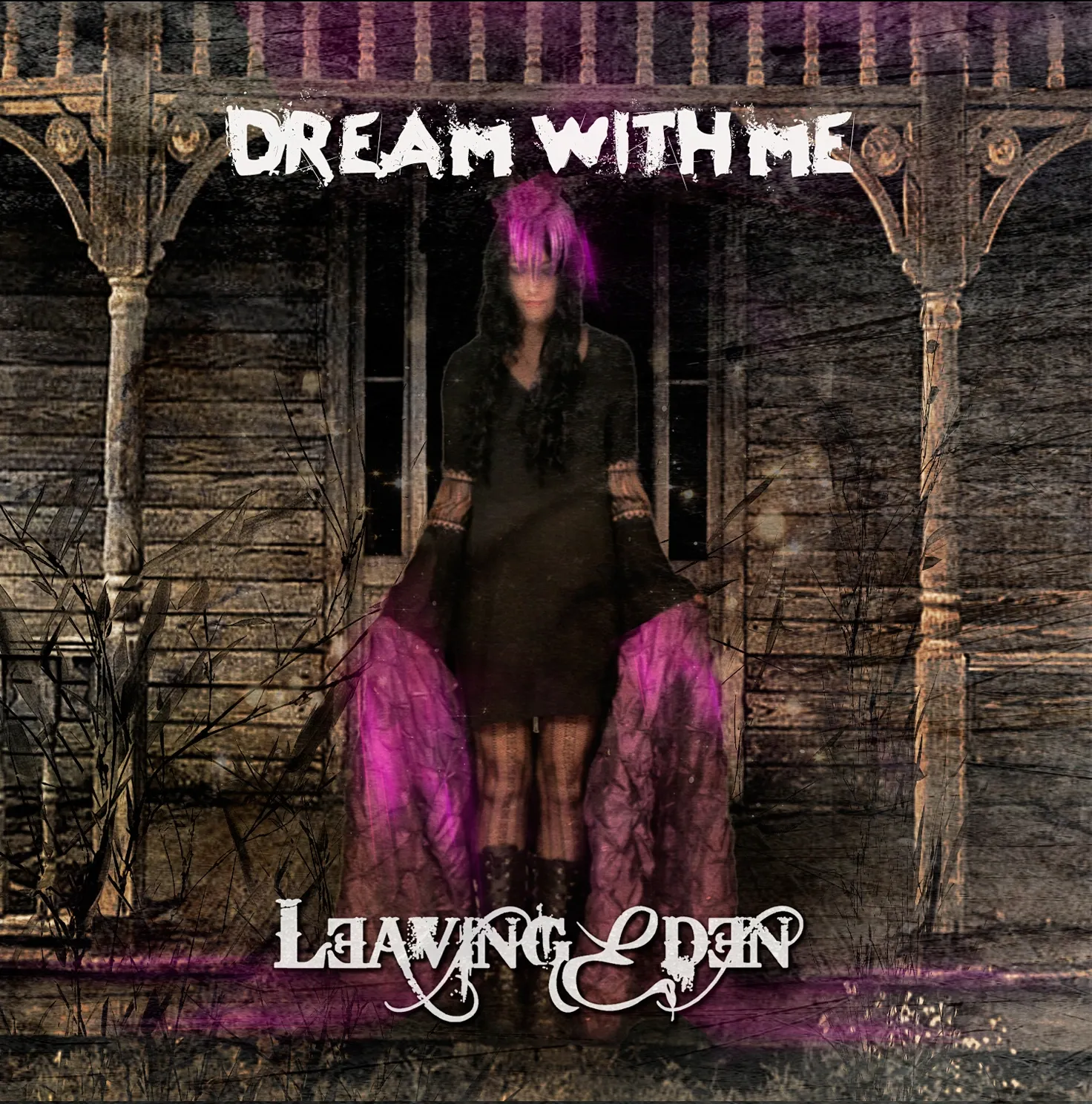 1. Hello Eric Gynan, great to have you here today. And Congratulations on the New Leaving Eden Album "Dream With Me" I love the way your sound seems to not be following the pack. How did you come to the innovative sound we hear on this record? How are you?
I'd like to introduce Leaving Eden.

Leaving Eden Lineup: (left to right)
Eve Lead Vocals, Alyssa Bailey White Keys and Vocals, Jake Gynan Drums, Eric Gynan Guitars and Vocals, Rich Chouinard Bass and Vocals
https://leavingeden.com
I think I learned that you really need to follow the beat of your own drum. Well let me rephrase that, you don't need to, you can certainly follow the pack and be successful. I think generally speaking, it's a good thing to follow your gut in terms of what you are happy producing as far as music and any form of art for that matter. Leaving Eden is a multi-genre band. We get our inspiration based in reality and from the universe. For me, I listen and it's all there. I always say it's like somebody else or something else not of this world composed and I just listen and put it down in some kind of audio form because the song is pretty much completely produced in my mind's eye. I think staying true to that Inner voice keeps things fresh and ever-changing.
2. I sense a unifying theme riding under the tracks and a certain otherness to your music, can you comment on that? Was that a goal or side effect?
I guess probably a bit of both. We have many songs that have not been Released yet so we try and record some of those songs for each album to get them released and of course new songs. So picking in choosing the songs for each new album becomes a bit of luck and a bit of planning. With that said, I think our message is that of a positive one, however, there are quite a few songs that represent the struggle between good and evil in the world, and yourself, and we all would like to see a better world.
3. The songs are both provocative and emotionally deep. How does it feel to move people to a depth of emotion they may not even feel in everyday life?
Nice question. I really like to write in a way that people can take what they want from it, viewing it, listening to it in their own way as it may relate to them. I also write in a kind of veiled way that may intrigue you enough to figure out what I'm really saying.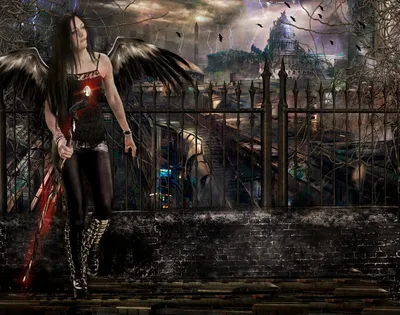 4. Lyrical poetry can have a shrouded meaning, to be interpreted by the listener whatever way they feel it. At the same time they may have a deliberate intent which one describes your writing or both.
Well there you have it! That was pretty much what I was saying in response to your last question. It is deliberate.
5. Did you have a moment of truth sometime in your youth where you absolutely knew you would be doing this for the rest of your life? What was that like?
Yes I was just a kid so I practiced, practiced, practiced. Lots of time spent alone. I was the guy at the party playing The guitar in the corner. It was pretty easy for me to understand at an early age that this is what I would be doing.
6. Does the band have a unifying ethos? Can you describe it?
Again not to be redundant but in the lyrics of the songs, you'll find this also in the members of Leaving Eden. We all have the same values, respect and virtues as well as goals. When everybody's on the same page it really makes a difference.
7. Ok, Shifting gears a bit away from the monobrow questions - do you see (any, a lot) of tattoos of your band/music out at shows?
Yes, we have seen quite a few. I believe we got some pics somewhere. I will find them and put them up on our website. They are the Leaving Eden logo tattoos.
8. Describe your biggest Spinal Tap moment.
I think, if I understand the question correctly, when we were on tour in Europe, broke, we took a nice casual walk to find a bite to eat, first place says no we don't have any food till 5 pm, maybe a few blocks down you'll find a place. Next place says the same thing and so on until we are so far from where we were staying that we had to hoof it back. Now, late, hungry, we are in 2 separate vans and our driver gets arrested, we have to walk, in the rain, with a lot of our equipment, to a train station, where we had no idea where it was. Then we find out it's around $700 for the train. Again we are broke. We finally arrive, get a sound check and everything is great. First band goes on and when it's our turn the sound is horrendous, we can't hear anything in the monitors, then the bass amp blows up. We played and after the show it was raining. I went outside in the back alley where nobody else was and said "God, what in the hell is going on here?" Wouldn't ya know, a half hour later, this girl, a new acquaintance looks at me and says "It's just a test". Then, 20 min later another acquaintance literally says the exact same thing to me. Just then I realized it was a test if I really wanted this and the answer was yes. There are always little signs along the way, just gotta be aware of them.
9. Where do you go from here?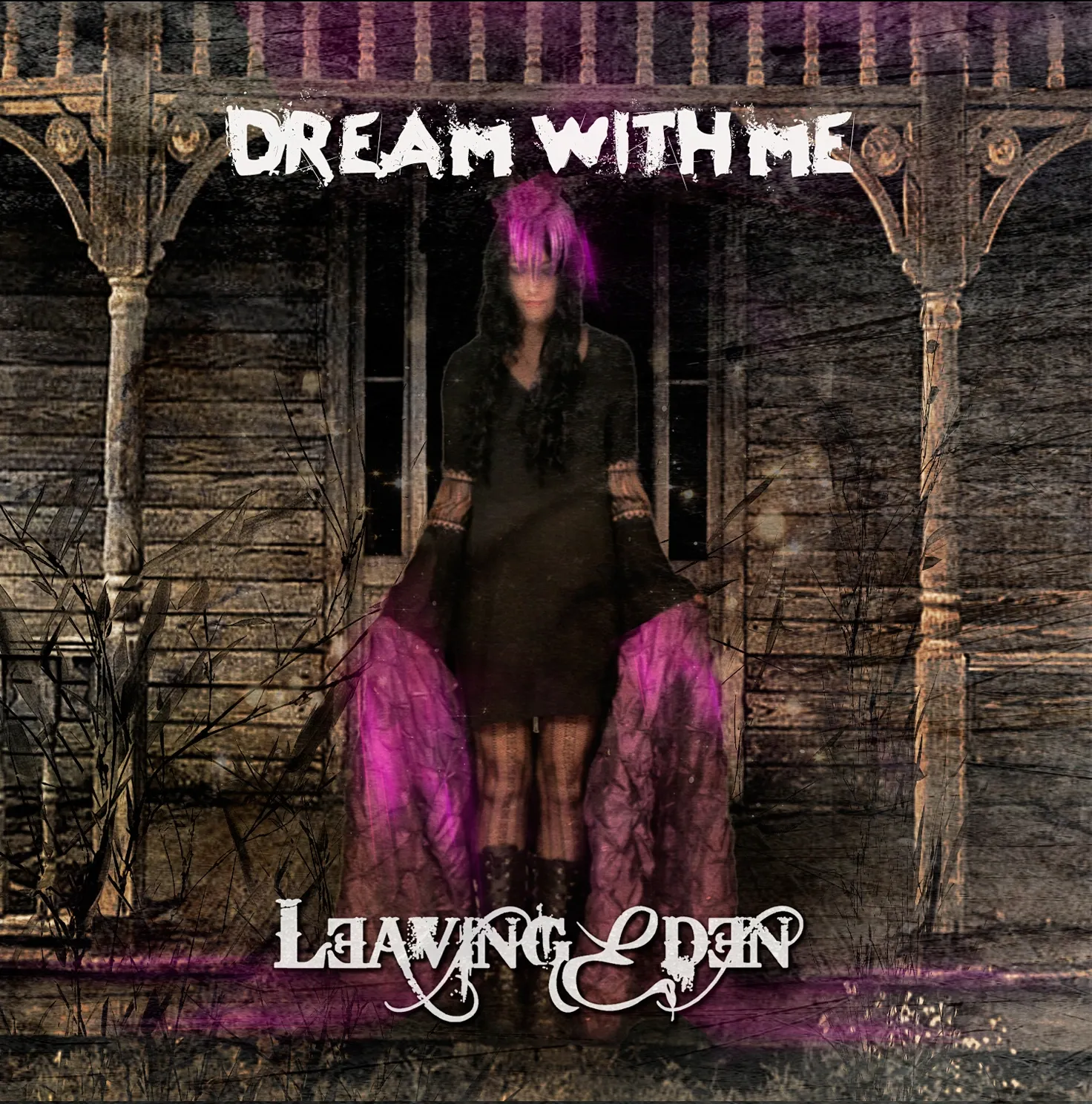 Leaving Eden New Album - Dream With Me
Photo by Mark Weiss
Leaving Eden is about to release their 7th Album Titled:
"Dream With Me" which is also the Title Track to be released world wide and distributed by Dark Star
Records/Sony/Universal. Eric Gynan, Cofounder of the Rock band Leaving Eden from New England USA says "In this album we got the best of both worlds, where again like our last 2 Albums, we were able to take all the time necessary to record and produce "Dream With Me" in Leaving Eden's Studio. But then, to have One of the best Rock Engineers in the world as far as I'm concerned, Grammy Award Winning Engineer Johnny K. (Disturbed, Staind, Finger Eleven, 3 Doors Down, Megadeath, Sevendust, Plain White T's, POP Evil, Trapt, Drowning Pool, Alien Ant Farm, and many more) for Final Mix and Mastering is my dream scenario!" Eric goes on to say, "I love working With Johnny, he cracks me up! No, but really he's a genuine connoisseur of great music with so much talent, it's such a pleasure to call him my Friend. We've worked together on other albums but this one, to have the freedom to dig deep and experiment with my own unique recording techniques and then to have Johnny put his final touches on it was a real treat!"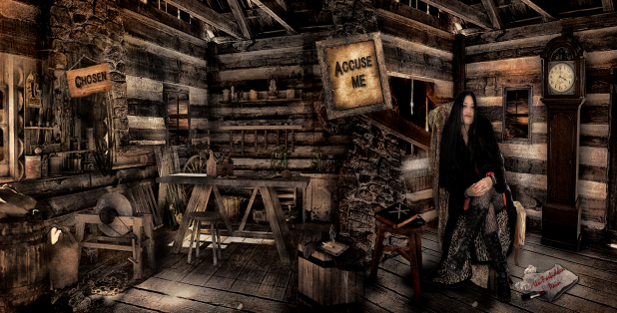 Inside artwork - Find hints of song titles
Photo by Mark Weiss
Eric Gynan and friend Dana Anderson brainstormed Album art
Eric Gynan and friend Dana Anderson brainstormed Album art concepts agreeing on having all the titles to the songs kind of being hidden in plain site throughout the Album Art. Eric says "It's fun, some stuff is blatant, but some stuff is a little more difficult to pinpoint." It's a very good reason to buy the CD instead of just streaming the music or downloading it. Gynan says "To me, having the physical Cd in hand gives the listener more of a connection to Leaving Eden and when you come to a show, you get it signed by the whole band, a cool memento so to speak."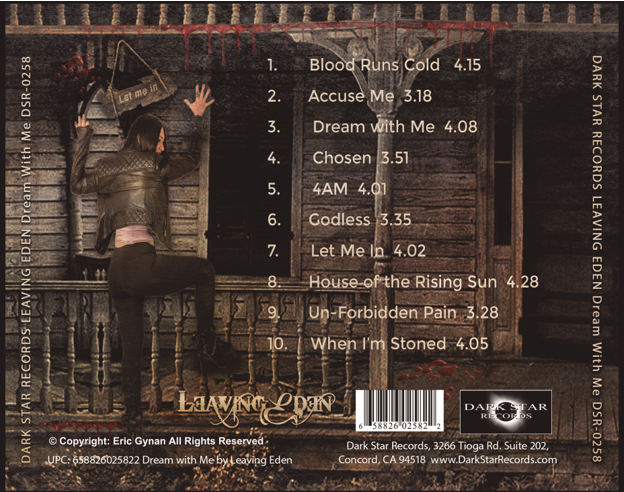 Song list
Photo by Dan Johnson
Tracks from this album and other Leaving Eden albums will be featured in Massimiliano Cerchi's movies: Painkiller, Mayday, Lockdown and Penthouse starring Michael Pare (The Philadelphia Experiment, Eddie and the Cruisers).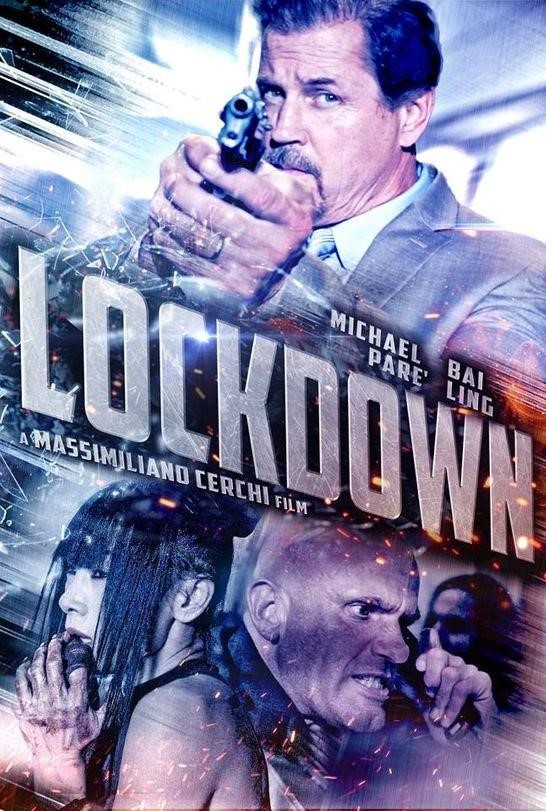 Gynan also says, "We are excited about this new album also, because the entire album and lots of tunes from our previous albums will also be featured in a new fake reality comedy movie titled "The Nitwit"
Watch the teaser trailer For THE NITWIT MOVIE
https://m.youtube.com/watch?feature=youtu.be&v=g6uIkgZvVJI
Website:
https://thenitwitmovie.com
Eric Gynan says, "Originally I had written The Nitwit movie script loosely based on real life events with the intention of having Leaving Eden's music throughout the movie and procuring other pros to make the movie. Where Leaving Eden has been involved with having our music placed in different movies and TV series this simply made sense. While in Iowa after wrapping up on a shoot I sat down with Nitwit Movie Producer, Ray Van Blarcom and Actor, Matt Moody over a scotch and threw the script down on the table. They started reading it, thought it was hilarious so we decided let's make the movie. For me being the director of several music videos it was a very simple transition to direct The Nitwit Movie. Finally, I was intrigued by Matt Moody's experience not only in production but as an actor. Ironically Matt fit the leading role as The Nitwit perfectly. He then brought in Jordan Smith as his costar and Nitwit Movie Producer, Fran Huges, the rest is history. We expect the movie to be released in 2020 by SGL Entertainment."
10. What is the endgame for you?
Touring, performing anywhere, anyhow, anyway so long as we can.
Leaving Eden has toured the USA, UK & Canada sharing the stage with hundreds of the biggest national bands in the world including; 10 Years, 10 Years After (Woodstock Reunion), Adelitas Way, Alice Cooper, Alice In Chains, Anthrax, Apocalyptic Review (featuring members of Godsmack), Avenged Sevenfold, Big Brother and The Holding Company (Woodstock Reunion), Black Sabbath (Heaven & Hell), Blackstone Cherry, Bret Michaels, Buckcherry, Chevelle, Collective Soul, Country Joe (Woodstock Reunion), Damage Plan, (Featuring Dimebag & Vinnie Paul) Days Of The New, Disturbed, Dope, Dropkick Murphy's, Drowning Pool, Five Finger Death Punch, Fuel, Gemini Syndrome, Gin Blossoms, Godsmack, Halestorm, HELLYEAH, Herman Rarebell (The Scorpions), Hinder, Hookers & Blow (featuring members of Guns 'N' Roses, Quiet Riot, W.A.S.P.), In This Moment, Jefferson Starship (Woodstock Reunion), Killswitch Engage, Kittie, Korn, Lacuna Coil, LA Guns, Lamb Of God, Lita Ford, Lynyrd Skynyrd, Marilyn Manson, Michael Schenker (UFO, MSG & The Scorpions) Motorhead, Mudvayne, Mushroomhead, Napalm Death, Nicko McBrain (Iron Maiden), Nonpoint, One Eyed Doll, Papa Roach, Pop Evil, Powerman 5000, Puddle Of Mudd, Queensryche, Ratt, Rob Zombie, Ronnie James Dio, Saliva, Saving Abel, Scott Stapp (the voice of Creed), Sebastian Bach, Seether, Sevendust, Shinedown, Slayer, Soil, Soulfly, Steven Tyler, Stone Sour, Taproot, Ted Nugent, Testament, The Butcher Babies, The Misfits, Theory Of A Deadman, Trapt, Tremonti (Creed/Alterbridge), Trixter, Uncle Kracker, Warrant, ZZ Top, Nickelback, Skillet & many more.
11 How do we get permission to put your video on our streaming TV channel at Roku?
That's a question for the label. I'll find out.
12. Anything you would like to tell your fans?
As I always say, I like the word friends better, but I remain humbled and without you, my friends, who would listen?
13. That's great, it's been an honor to talk to you, please let us know if there is anything we can do to help you.
Thanks!
Right on!! This was great and peace!
Special Pre Order Date 03/13/2020
Worldwide Release Date 05/08/2020
"Dream With Me" Album Info:
Recorded at Leaving Edens Studio New England USA. Produced, Engineered, Recorded, Pre-mix, Album Art Director and all songs Written by Eric Gynan. *Song "Dream With Me" Co-written by Alyssa Bailey White. Final Mix/Master by Johnny K.
Dark Star Records/Sony/Universal
*House of the Rising Sun is an American folk song, thought to be written by Georgia Turner and Bert Martin.
Cover photo & Back booklet photo by Mark Weiss. Back cd photo by Dan Johnson
Leaving Eden Logos by Mario Lopez.
Album Artwork by Veronica Cavallaro
"La Magazine Art & Design"
Special thanks to: Jennifer Mugavero (Back up vocals), Gerg Anidem (Indie Scene Radio), Bryant Jenkins (Tour Manager), Debbie Jenkins, Dana Anderson (Assist with album art concept) and Cheri Anderson.
And to all our friends, without you, who then are we? Nobody....
Read More News
Tags:
Interview, Leaving Eden, New Record, DREAM WITH ME



Kenny

March 09, 2020


More News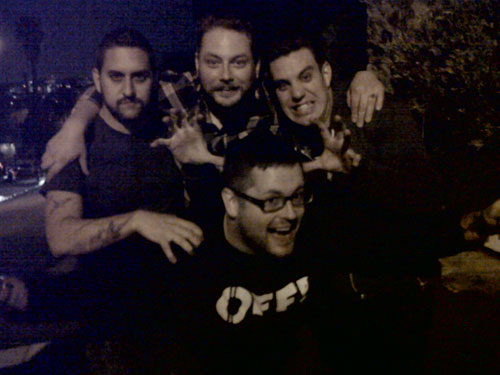 Black Dahlia Murder Vocalist Trevor Strnad Dead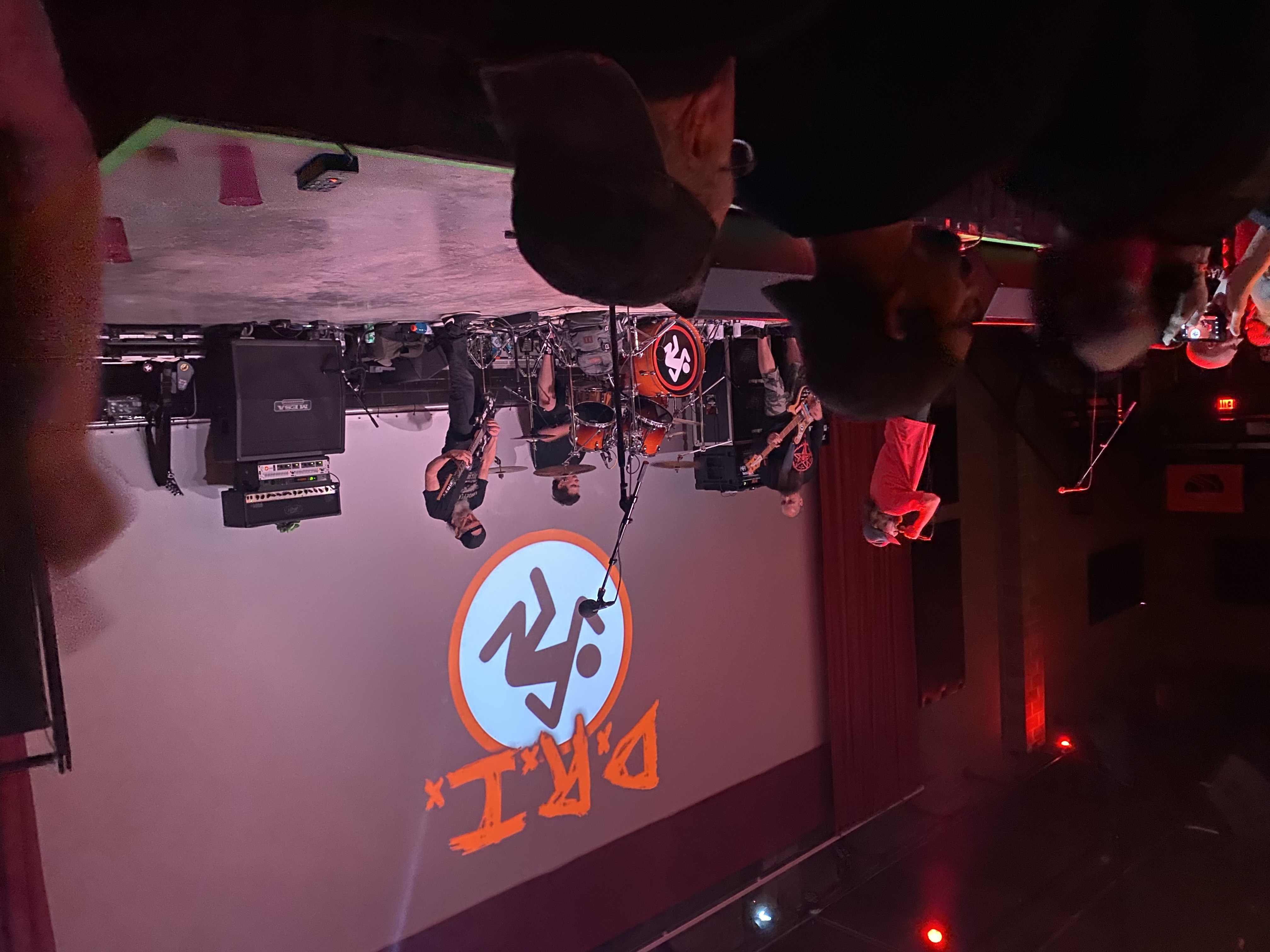 Skins and Bangers Joining Mosh as One: D.R.I. Makes Their First Appearance at Red Flag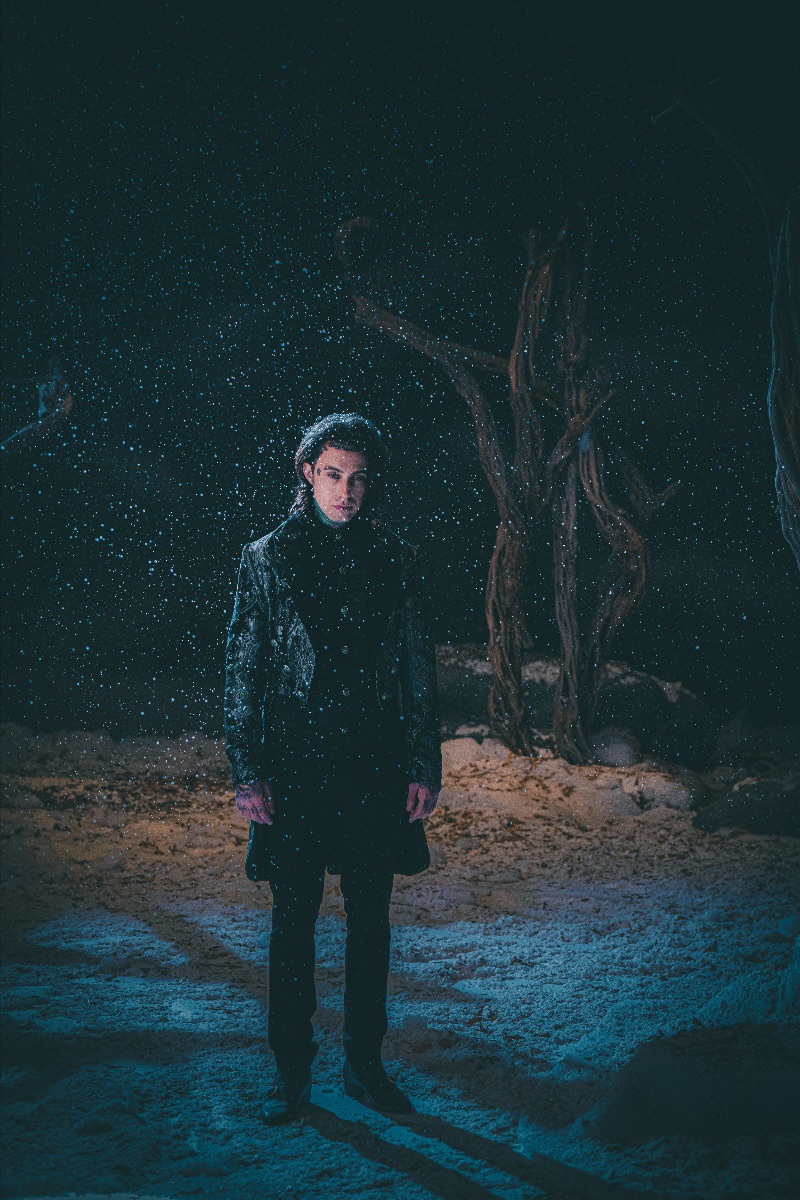 Recap: Live From The Unknown Tour 2022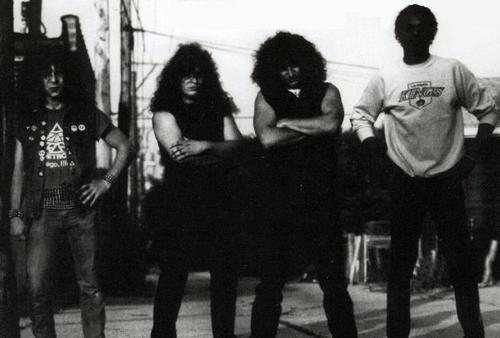 The Top 5 '80s Metal Subgenres That Never Took Off and The Bands That Carried the Monikers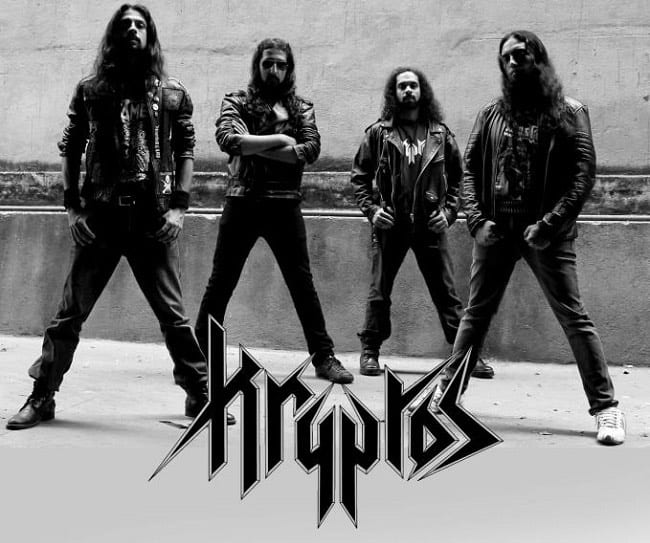 The Top 3 Metal Albums of 2021