Top 15 Metal Law Enforcement Songs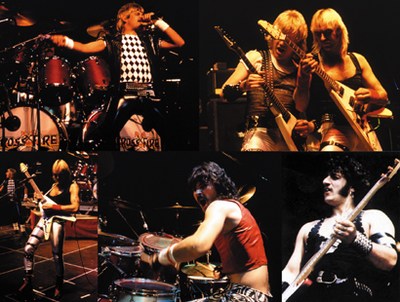 If you have even a kindergarten-level knowledge of heavy metal, you can surely identify at least one song about breaking the law. If you're a diehard like myself, you can name thousands of songs about murder, and a few hundred songs about a variety of other illegal activities. Let's not forget that heavy metal IS the law, so it's necessary to have plenty of metal songs that are actually about law enforcement. Besides, what better time to discuss those tunes than on National Law Enforcement Appreciation Day?
Being a police officer is a tough, and often thankless, job. Officers of the law put their lives on the line every day to ensure that their communities are protected. Unfortunately, many people, especially within the last several years, have the same attitude towards cops that most people have regarding politicians. When it gets down to it, there are good and bad cops. With metal being the socially conscious and versatile genre that it is, it recognizes that fact and it shows in this list. While about a third of the songs on here are about power-and-money-hungry, self-serving, evil cops; you'll find pro-law enforcement songs as well. Here are fifteen great metal songs for police officers to listen to during a stakeout or high-speed chase. Civilians are encouraged to take delight in these tunes as well.
15. Iron Maiden - Women in Uniform from "Women in Uniform" (single, 1980)
http://www.youtube.com/watch?v=KOpnPj_DgrQ
It's lower on the list due to the fact that it only has one verse that deals with law enforcement. Plus, it's a cover song (originally by Australian rock band Skyhooks). Still, it's a fun, punky number from the Paul Di'Anno-era of Iron Maiden about infatuation with women in police, flight attendant, and nurse uniforms. The background vocals do water it down a bit, though.
14. Killer - In the Name of the Law from "Shock Waves" (1984)
http://www.youtube.com/watch?v=NeqanCzDvV0
Another tune that only has to do with cops in one verse, and that's the main reason why it was left out of the top 10. The song's main character pleas to an executioner, a judge, and then a cop to inquire about his charges (don't ask me why it's in that order). While the judge finds him guilty of actual crimes, the cop admits that his encounter with the law is based on his metal image and motorcycle. The title is spoken by the protagonist, not the authority figures, in reference to the explanation that he is owed. The solo shows that guitarist Shorty deserves more credit for excess tremolo bar leads before they became such a huge element in thrash. This is my favorite song and album from this Belgian trio!
13. Crossfire - Killing a Cop from "See You in Hell" (1983)
http://www.youtube.com/watch?v=yaOShF-WOU8
The title didn't seem to draw enough controversy to bring much attention to this forgotten Belgian act. Neither did the supposed real-life murder of a policeman by original guitarist Nero Neerinckx, who quit the band before they recorded their debut. Whether or not that was the inspiration for the song is unclear. The song is surprisingly more upbeat than what one would expect from its name, but it's still fairly heavy.
12. Razor - Mental Torture from "Open Hostility" (1991)
http://www.youtube.com/watch?v=bCKMfgHwE6A
Perhaps the most relatable song on the list for any metalhead along with "In the Name of the Law". This cut tells the tale of a cop on a power trip through the eyes of an innocent law-abiding, long-haired headbanger. Once again, he is being questioned and frowned upon because of his looks. Not an entirely anti-police song, "Mental Torture" has the good sense to acknowledge the purpose of the law and give credit to the cops who treat the profession with responsibility. It points out that the frustration lies strictly with cops who abuse their authority.
11. Saxon - Strong Arm of the Law from "Strong Arm of the Law" (1980)
http://www.youtube.com/watch?v=aGnhF0_rA90
Another fun road song from the self-proclaimed "crazy bunch of b*****ds from England called Saxon". If you've ever heard Danzig or Motorhead described as blues metal, this song would fit into that category perfectly as well.
10. Anvil - Nabbed in Nebraska from "Legal at Last" (2020)
http://www.youtube.com/watch?v=vtUEY7yYT98
It's a little surprising that the name of Anvil's latest single wasn't used as the album title as well. In any event, this number stems from the source of many inspirations, an experience that occurred while on tour. As the song title and album artwork suggest, the trio was pulled over for possession of weed in a state that is less lenient about the substance. The animated video is fun to watch, particularly because of the band members' cartoon facial expressions. The new album is scheduled to be released on February 14th, and should make a great Valentine's Day present if your significant other is a metalhead.
9. Vio-Lence - Officer Nice from "Oppressing the Masses" (1990)
http://www.youtube.com/watch?v=N6wUrUpepvs
Don't be fooled by the title. You couldn't possibly expect a song about a friendly, genuine cop who would help anybody in the community from the same band that gave us "Serial Killer", "Bodies on Bodies", and "Calling in the Coroner". The title character reeks of rampant corruption and greed. Officer Nice's antics include taking bribes from drug dealers, and using gobs of violence (which should be fairly obvious) and intimidation to get the job done. It's a well-structured thrasher, and you'll find those gang shouts that Vio-Lence does so perfectly all over the chorus.
8. Savage Grace - Master of Disguise from "Master of Disguise" (1985)
http://www.youtube.com/watch?v=7zsH54pPZqg
The misogynistic album cover basically spells it out for you. This is the story of a police officer by day, rapist by night. This cop is such a sleazy sicko that I'd rather have Officer Nice keeping an eye on my part of town! Nevertheless, it's an excellent example of '80s speed metal with a heavy drum intro and a chorus that's bound to get stuck in your head. Vocalist Mike Smith delivers some wildly energetic screams throughout the chorus!
7. Wild Dogs - Man Against Machine from "Reign of Terror" (1987)
http://www.youtube.com/watch?v=3TfN3rsbcUs
This song appears to be inspired by "RoboCop", the brutally violent sci-fi/action film released that same year. It talks about creating a cyborg or robot "to uphold and to serve", who eventually goes out of control in pursuit of his origins. It happens to show a stronger speed metal influence than anything on their first two albums. Wild Dogs certainly needed to kick up the aggression a notch to keep up with the flick.
6. Acid "S.T.C." from Engine Beast (1985)
http://www.youtube.com/watch?v=D6FW1Lkxd70
Is anybody else noticing that you'll find more Belgian metal bands on this list than just about any other song list on the Internet? With their third album, female-fronted quintet Acid delved into more commercial territory at times. Nevertheless, they continued to deliver their brisk speed metal on the majority of the record's songs, including this entry in the longer-than-I-initally-realized list of anti-law enforcement songs. Appropriately placed as the opening tune for the album, its title stands for "Screw the Cops". Believe me, it wipes the floor with the similarly-titled N.W.A. song that probably just sprung to your mind.
5. Nuclear Assault - Search and Seizure from "Handle With Care" (1989)
http://www.youtube.com/watch?v=XeVghmultCY
Perhaps the greatest song of all-time to open with a random belch; this one is about getting pulled over, making bail, and getting arrested again. It's Nuclear Assault's answer to "Strong Arm of the Law". The crunchy guitars were perhaps the main reason I placed this cut in the top 5.
4. Coroner - Arrogance in Uniform from "Doomsday News" (compilation, 1988)
http://www.youtube.com/watch?v=PCbK0ABh9tc
A wonderful crooked cop song from "the Rush of Thrash Metal" that never appeared on any of their studio albums. Instead, this number appeared on the Doomsday News compilation by the band's label, Noise Records. It was most likely left over from the recording sessions from the trio's 1987 debut, R.I.P. The tune is packed with guitar slurs, virtuoso lead work, and shuffling drums while beautifully stabilizing the melody in everything but the vocals. In other words, it's pure Coroner.
3. Anthrax - I Am the Law from "Among the Living" (1987)
http://www.youtube.com/watch?v=p3ta5ahB-6w
In case you were wondering when we were actually going to get to the songs with more favoritism towards officers of the law, this is a great place to start. With some of the heaviest riffs and vocals in the band's catalogue, this one fiercely commands you to "respect the badge"! This number is about the British comic-book series Judge Dredd and its title character, who works as a "Street Judge"—a cop, judge, jury, and executioner combined into one title. I do credit this with being one of multiple Anthrax songs that shifted my taste in music in a less mainstream direction as a teenager. The intensity and heaviness of the thrash tempo and abrupt time changes were very captivating to me. Needless to say, I still value these traits in a song and always will.
2. Cloven Hoof - Laying Down the Law from "Cloven Hoof" (1984)
http://www.youtube.com/watch?v=LgyAs0rFanI
Sometimes what makes a metal song great is that it is just plain, no-nonsense, fist-pumping fun that makes you want to rock out and sing along! This Cloven Hoof track is one of the finest examples with its original, catchy main riff and unforgettable chorus. This track involves an honest, dedicated policeman narrating his routine of protecting the mean streets of Chicago (possibly during the Prohibition period). He assures the listener that those who obey the law will not be bothered, but that those who break it are asking for trouble. A traditional live staple for the band, bassist Lee Payne told me that it's one song that he never gets sick of performing. It's hard to place this gem at #2, but there is only one valid reason to not place it at the top.
1. Dark Angel - Darkness Descends from "Darkness Descends" (1986)
http://www.youtube.com/watch?v=IEWLbgqCkUk
There is no doubt in my mind about giving "Darkness Descends" the honorary top spot on this record of cop songs! Don't even think about writing this gem off as "that other '80s thrash song that was inspired by Judge Dredd". This tune is so intense that it makes the rest of the material on this list sound like radio-friendly teenybopper fare! I bought this album without ever hearing anything by the band, and expected it to be a predictable album for a genre collector. Upon the first listen, I was immediately enthralled by the dark, stomping trills that create the eerie build-up of the song's first minute and a half. As soon as the speed kicked in, it immediately surpassed the expectations I had. It was instant love that I knew would last a lifetime! Legendary drummer Gene Hoglan's relentless skin-bashing gives new meaning to the term "excessive force". Plus, when was the last time you heard a bass that sounded this heavy? Don't fret if you don't have Judge Dredd patrolling your street, the sheer brutality of this song is brutal enough to scare away most criminals!
Read More News
Tags:
Anthrax, Dark Angel, Iron Maiden, Saxon, Razor



Nick Statuto

January 09, 2020


More News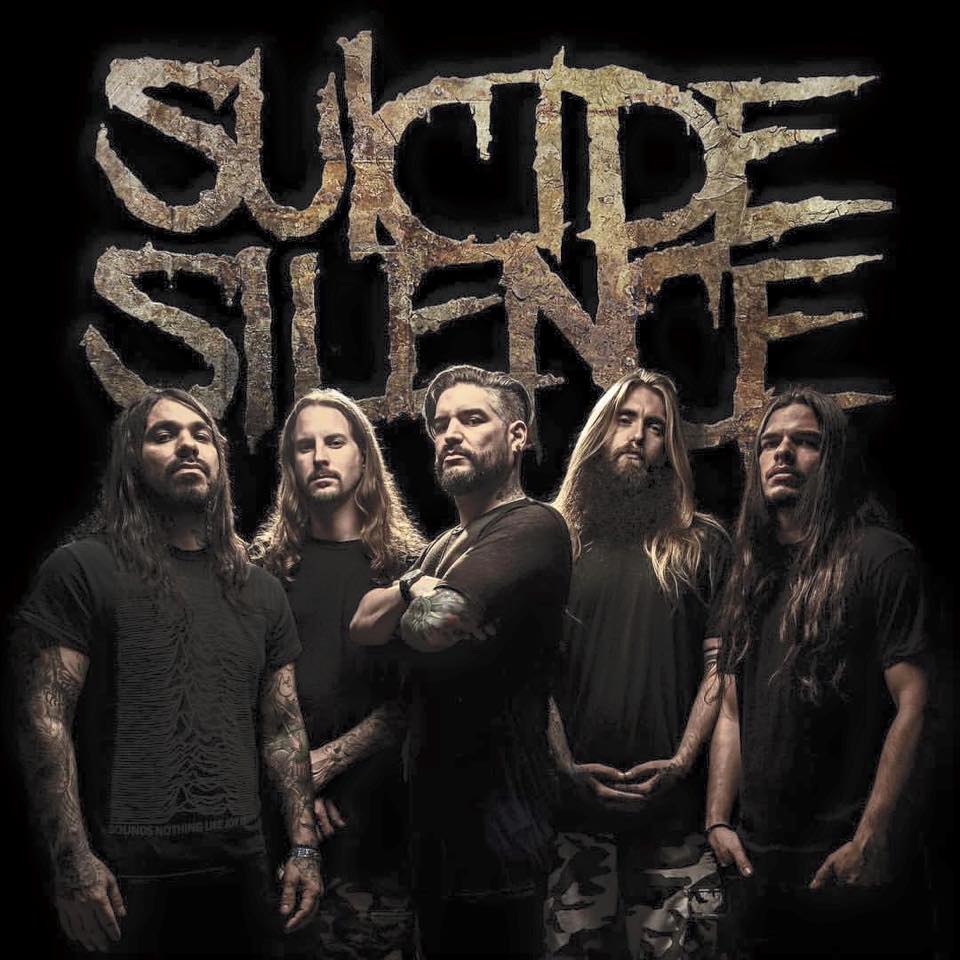 SUICIDE SILENCE And CHELSEA GRIN Announce Fall 2023 North American Tour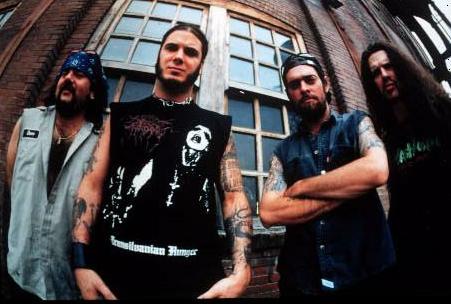 MIKE PORTNOY Says PANTERA Reunion Is 'Phenomenal'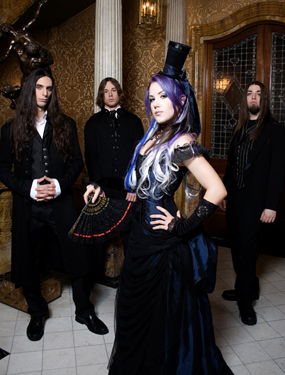 Canada's The Agonist Calls It Quits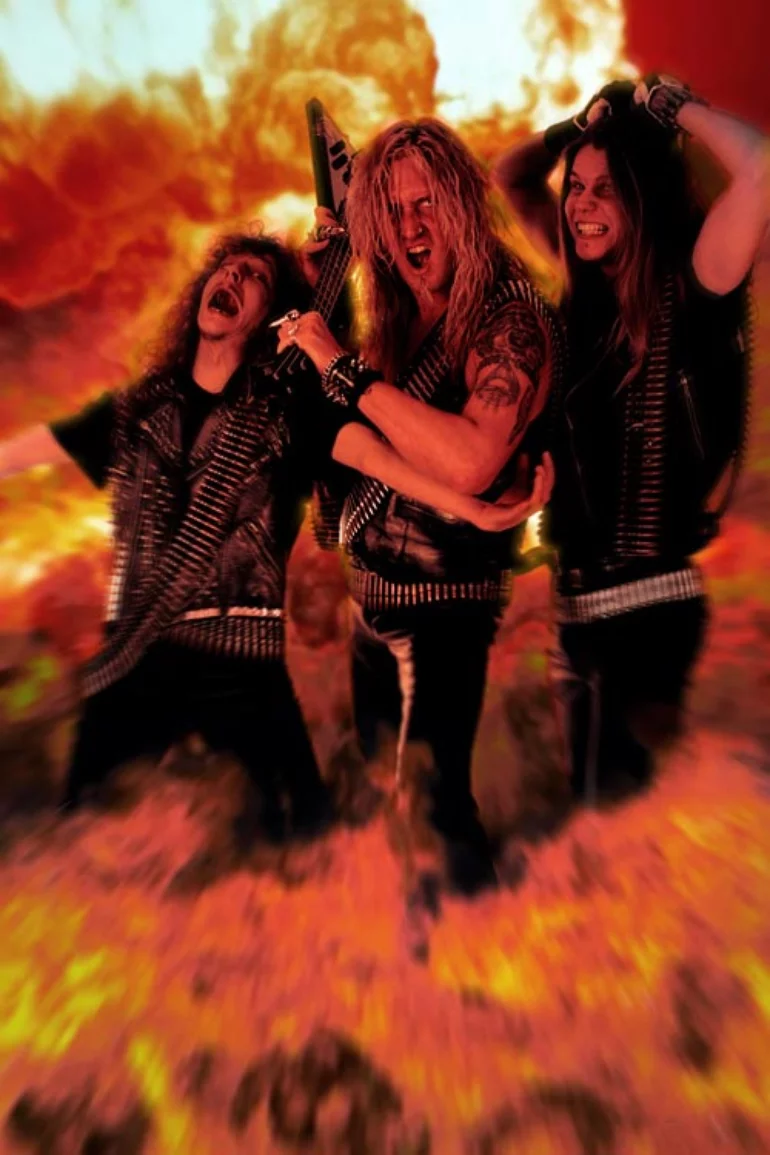 The Top 5 Metal Songs About the Bond Between a Band and Their Fans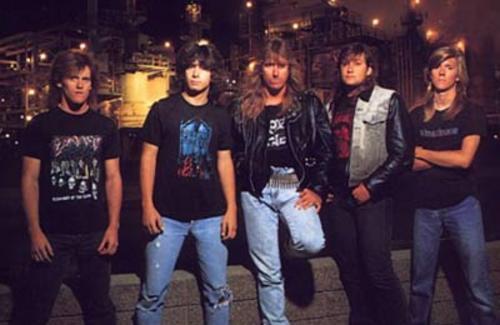 The Top 5 Metal Songs About Being in a Vegetative State