Top 10 Metal Albums of the 2010s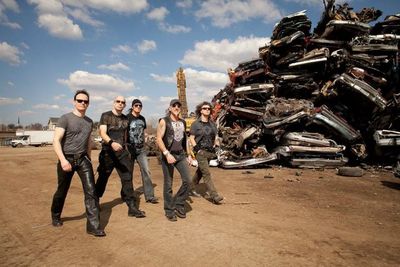 Top 10 Metal Albums of the 2010s
Just as you're about to emerge into a new era, it's always fun to take a few days to do a recap of the one that's closing. While metal was slowly but surely gathering momentum in the 2000s, by the time the 2010s rolled around, the heavy metal axe was swinging at everybody that was even willing to listen. This past decade has been the strongest era for metal since the early '90s. It's not so much because the genre has evolved into a series of interesting new styles, but because of the sheer influx of both young and old bands that are churning out true, old-school metal left and right. There has been a demand for "the good old days" not just within the metal circle, but with music in general. With the general public seeking more 20th century music (and even on older formats in many cases), many musicians are embracing the nostalgia with them.
I'm sure I have a lot more music in my collection that was released this decade than I do from the previous one. With that said, it was hard to narrow this list down to ten albums. Sure, I could have done a top 20 or top 30 list, but given that this was the 2010s, ten seemed like a necessary limit. I devoted a lot of time listening to these albums to figure out which albums were truly worthy of the top 10. Only the absolute cream of the crop could be included. There were some albums that made me think, "This is really good, but I'm not sure if it's worthy of the top 10". A couple of other records weren't considered simply because one mediocre song was enough to disqualify it from the list. After all of that decision-making, listening over and over, and narrowing down my choices, I was left with the following gems:
10. Burstin' Out - Outburst of Blasphemy (2014)
http://www.youtube.com/watch?v=nRQxYXZIG1c
If you thought Bulldozer sounded too much like Venom when they released "The Day of Wrath" in 1985, this record takes Venom worship to a whole new level! This German quartet actually sounds more like Venom than even Venom themselves have for the past 35 years! They have the formula down to a T, including a cover of the song that gave them their name, as well as their own Elizabeth Bathory tribute. Overall, I prefer the second half of the record to the first half, but still enjoy the whole record.
9. Accept - Blind Rage (2014)
http://www.youtube.com/watch?v=qXVYmCHk7_k
While I've heard some fans state that the only recent Accept album they've enjoyed is 2010's "Blood of the Nations", I'm quite happy with everything from the Mark Tornillo period so far. All four albums have standout tracks, but "Blind Rage" has outstanding leads all over the place. "Dark Side of My Heart" is my favorite track on the record, which sounds like it was written during the "Metal Heart" sessions.
8. Ranger - Speed and Violence (2016)
https://www.youtube.com/watch?v=yoFalLKwk0U
Metal fans typically think of Finland as a nation specializing in death metal or progressive metal. Helsinki's Ranger, however, is shaking things up in the speed/thrash metal department. This album is everything its title promises. They combine the speed metal stylings of bands like Agent Steel and Savage Grace with the raw first wave of black metal madness of Venom and Bathory. There are wild, razor-sharp leads and high screams all over both of their albums, so you know I'm going to recommend them! I consider "Lethal Force" to be the best song on the record.
7. Ranger - Where Evil Dwells (2015)
http://www.youtube.com/watch?v=cHN9fBRGhs0
It was hard to decide which of Ranger two studio albums I liked better, but I have to give this one the nod because it's just so thunderous! The title tune is the best song of the century to exceed 10 minutes thus far, but the closing cut "Storm of Power" steals the show!
6. Saxon - Call to Arms (2011)
http://www.youtube.com/watch?v=GAnprIS0uXQ
Unfortunately, by the time I finally had the chance to see Saxon live, they had stopped playing material from this record. This is not only one of my favorite Saxon albums of the past 10 years, but of the past 30 years. I had always looked forward to hearing material from this record live. It has its crunchier songs, its speedier songs, and some fun, rocking traditional heavy metal, but it's pure Saxon through and through. Highlights include "Mists of Avalon", "Ballad of the Working Man", and the ambitious "Surviving Against the Odds".
5. Exumer - The Raging Tides (2016)
http://www.youtube.com/watch?v=fE9BPmQwfVY
Another German act that has been churning out quality releases throughout the 2010s, their second comeback album is a great place for newcomers to get acquainted with the band. The musicianship is tight and executed with cold-blooded anger. The stomping mid-tempo number "Shadow Walker" gets my vote for the record's finest moment.
4. Enforcer - Death By Fire (2013)
http://www.youtube.com/watch?v=YrdRewyHtxY
The third album by Sweden's young heroes is pure sonic bliss! Speed, melody, high vocals, thunder, Steve Harris-esque bass lines, pounding drums, this record is loaded with everything that makes them great! "Run For Your Life" and "Silent Hour/The Conjuration" are among the band's best offerings, but the galloping, captivating "Take Me Out of This Nightmare" might just be my favorite song of the century!
3. Enforcer - From Beyond (2015)
http://www.youtube.com/watch?v=wZVmJukp2QY
Enforcer's third and fourth albums are pretty close, just like Ranger's first and second albums. Admittedly, I wasn't too thrilled with Enforcer the first time that I heard them (and I can't even remember when or where that was), but once I saw them live on the "From Beyond" tour, I was hooked! They have a beautiful clean guitar moment with the intro to "Below the Slumber", but the song is just as entertaining when it gets heavier. You really have to hear how ferociously Olof and Co. roar through blazing gems like "Undying Evil" and "One With Fire".
2. Testament - Dark Roots of Earth (2012)
http://www.youtube.com/watch?v=DtP6Brv6CCM
I met ex-Testament bassist Greg Christian in February 2012 (nearly six months before this album's release) when he was eating at the same restaurant that my friend and I were eating at just before a Testament concert. He described the band's then-upcoming tenth album to us as a sort of maximized Testament record, stating that, "The melodic parts are more melodic, the heavier parts are heavier". As great as Testament's previous two albums were (1999's "The Gathering" and 2008's "The Formation of Damnation"), they didn't even come close to the two masterpieces they issued later. This album is definitely a stronger pure thrash album than "Formation", and also a few more death metal leanings at times as well. Is it just me, or does the title track sound like an Alice in Chains song somehow got placed in the hands of Testament? Whether you're getting that impression or not, it works beautifully! My favorite songs on the album are "Native Blood", "True American Hate", and "Throne of Thornes".
1. Testament - Brotherhood of the Snake (2016)
http://www.youtube.com/watch?v=zvUcLcqwSzw
Yes, I realize that this list turned out to be extremely biased, a lot more so than I had originally intended. When I was brainstorming, I had no intention of including two albums each for three different bands. However, I ultimately concluded that those were the albums that I liked the best from the decade. Of course, I always knew that Testament was going to have their newest releases in the Top 10.
Testament is one band that I just find to be consistently fantastic, I always look forward to new material and a new tour from them. In fact, one major reason why I didn't compile a list of my top 10 favorite concerts of the decade was because I wanted to include all seven Testament gigs that I saw in the 2010s, and then a dozen other shows or so.
"Brotherhood" is one of the most brutal albums in the quintet's catalogue, characterized by faster blast beats and fewer clean guitar parts than on previous albums. More importantly, they do a wonderful job of staying true to their style without sounding low on creativity. No matter how much focus on pure musical aggression is devoted to the album, the lyrics to songs like "Stronghold" and "Canna-Business" show that the Oakland thrash titans are very in tune with current events. A less talented band certainly couldn't pull all of that off on their eleventh album. HIGHLY RECOMMENDED!
Read More News
Tags:
top 10, Enforcer, Testament, Ranger, Saxon



Nick Statuto

January 08, 2020


More News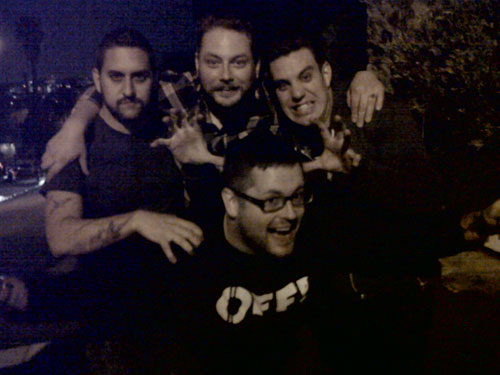 Black Dahlia Murder Vocalist Trevor Strnad Dead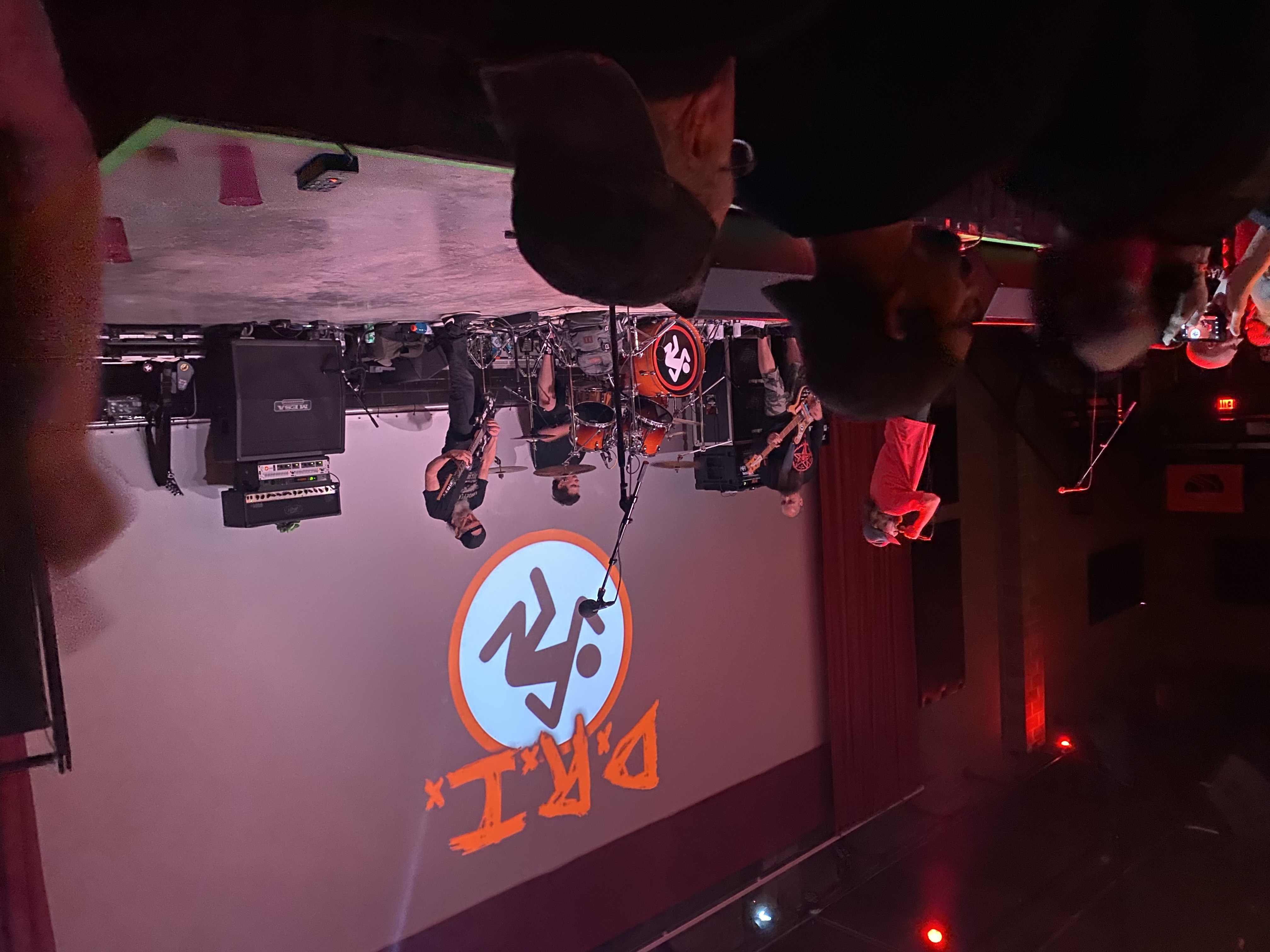 Skins and Bangers Joining Mosh as One: D.R.I. Makes Their First Appearance at Red Flag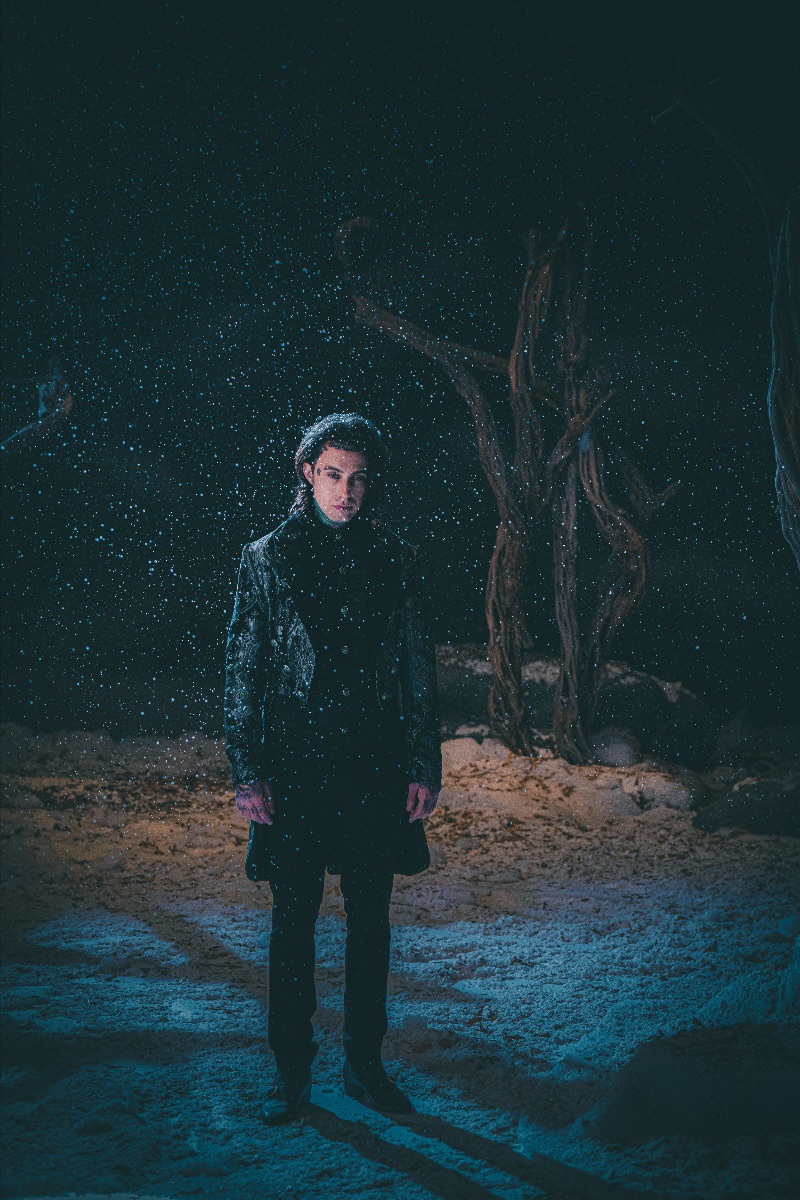 Recap: Live From The Unknown Tour 2022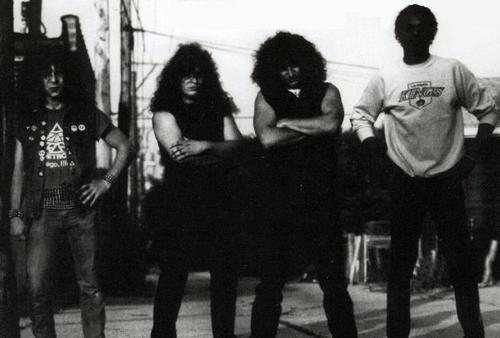 The Top 5 '80s Metal Subgenres That Never Took Off and The Bands That Carried the Monikers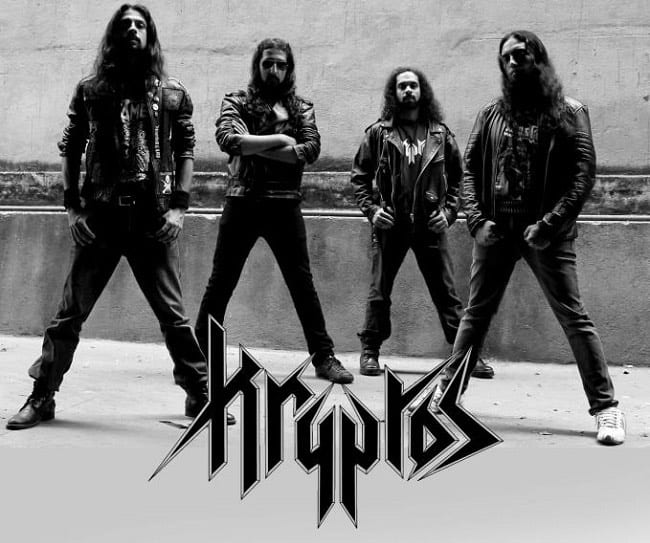 The Top 3 Metal Albums of 2021