Top 5 Metal Albums of 2019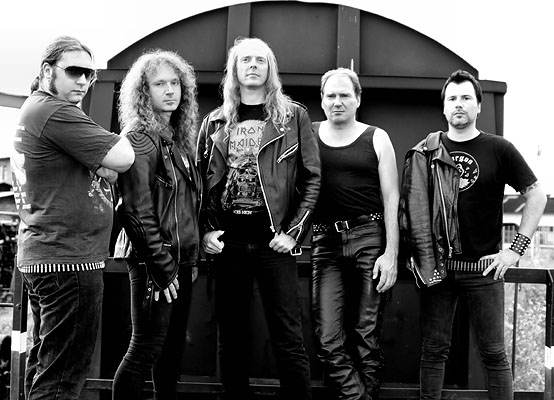 There were many releases to look forward to when 2019 first rolled around. However, I ended up being let down by mediocre-to-decent releases that I had been anticipating for months by bands like Destruction, Enforcer, and Steve Grimmett's Grim Reaper. Don't take that to mean that I've lost faith in the genre. There were several albums that more than made up for it, and the year 2019 will not be complete until those five gems are discussed. Yes, we will get to the full decade, but for now, I'd like to bring your attention to the Top 5 of 2019.
5. Seax - Fallout Rituals
http://www.youtube.com/watch?v=6qDFFN6WFMQ
This fourth record from the Massachusettes maniacs is a mighty consistent and straight-forward release. What else could you want or expect from them? Typically labeled a speed/thrash metal band, they're almost as much of a crossover band as Municipal Waste. Nevertheless, they lean more towards the dark side with their wild, yet harmonic guitar solos, the falsetto screams of Carmine Blades, and the in-your-voice gang shouts. You have to shout along with the chorus to "Killed By Speed", even when the number's just playing in your head. With all of the songs showing such uniformity, it's hard to pick favorites. For the best leads on the album, you have to check give a listen to "Feed the Reaper", "Bring Down the Beast", "Interceptor", and "Riders of the Old World". Highly recommended for those who are just looking for cheap, violent, musical thrills.
4. Metal Inquisitor - Panopticon
https://www.youtube.com/watch?v=s0bvbUlOY_k
2019 started off beautifully with another solid slab of traditional metal from this German quintet that you can always rely on for quality entertainment. They have more speed metal tunes on here than on previous albums, particularly with numbers like "Trial By Combat", "Discipline and Punish", and "Shock Tactics". However, it's opening cut "Free Fire Zone" that steals the show. Vocalist El Rojo's eagle-like soaring has always been one of the band's best and most recognizable qualities. Let's hope these gents finally make their way to the U.S. in the next decade.
3. Overkill - The Wings of War
https://www.youtube.com/watch?v=QzlTiNCh0-k
Overkill has always been credited with being staying true to their style, even when they churned out more of a groove sound in the '90s and '00s. Once the 2010s came around, they signaled a true return to form for the wrecking crew. They kicked the speed back up on 2010's "Ironbound" and have stuck with the formula ever since. Their most recent offering is perhaps my second favorite of the decade (with 2014's "White Devil Armory" being my top pick from Overkill's recent batch). It has some of their most memorable material from the past ten years. The tunes on here truly flow the way a song in any genre properly should. You're getting genuine songs with this album, not merely a series of various musical ideas slapped together. Having new timekeeper Jason Bittner behind the kit is a huge blessing for band and fans alike, as he always has a way of commanding your attention throughout the record. The first three songs are big highlights, as are "A Mother's Prayer" and the very attitude-oriented crossover cut "Welcome to the Garden State".
2. Traveler - Traveler
https://www.youtube.com/watch?v=WNW0jcvXh9E
While the other bands from the list were releasing their fourth or fifth album (or fifth from a particular era), Calgary, Canada's Traveler is one of the brand new bands to catch my attention this year. The cover artwork is very unique and metal, depicting some sort of demonic octopus-like creature with spiked armbands. With equally metal music to match, the band plays harmonic NWOBHM-influenced traditional metal, beautifully overflowing with keen melody at every turn. Despite being on Gates of Hell Records, their lyrics are often quite spiritual and encourage fans to turn against their vices. "Starbreaker", "Up to You", "Street Machine", and "Behind the Iron" are my favorite numbers from this band so far. This is definitely a band to follow in the next decade.
1. Exumer - Hostile Defiance
https://www.youtube.com/watch?v=LUab5b1tu3Q
We all commonly think of Kreator, Destruction, and Sodom as the leaders of the German thrash movement that flourished in the '80s. In my mind, it is Frankfurt's Exumer that has been at the top of that scene in the past decade. Many other German thrash metal bands have not bothered to return in recent years or just haven't released anything as good as what they put out even in the early-2000s. These guys, meanwhile, have effortlessly maintained their naturally "mean and hostile" edge. By doing so, they issued three of my favorite 21st-century thrash records.
Vocalist Mem von Stein gives a menacing narration to every track, ensuring that this fifth release lives up to its title. Drummer Matthias Kassner has crafted his finest material behind the kit yet, showing much improvement since first joining the band at the early stage of their comeback in 2010. In spite of everything that makes this such a vicious thrash album, there is more melody in the guitar solos than we've heard from them in the past. The cover artwork, which bears some noticeable similarity to Destruction's 1987 classic "Release From Agony", signals that even their hockey-masked mascot has gotten angrier and scarier. "Trapper" is my personal favorite cut, churning out both the best frantic thrash and best slow moments on the whole album. It also has some of the record's most lively drumwork.
If you haven't bought "Hostile Defiance" already, just be sure it's in your collection before the first moment of rage you experience in 2020. Trust me, you'll need it.
Read More News
Tags:
Traveler, Seax, Overkill, Exumer, Metal Inquisitor



Nick Statuto

December 31, 2019


More News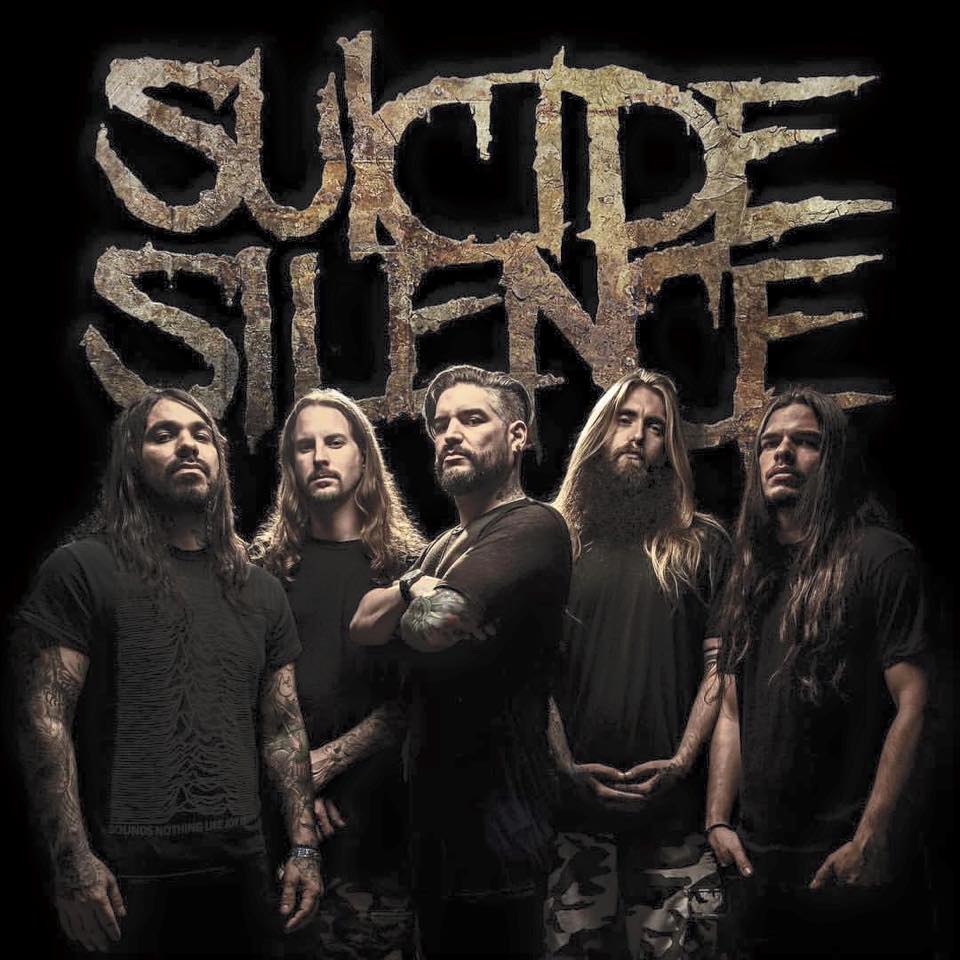 SUICIDE SILENCE And CHELSEA GRIN Announce Fall 2023 North American Tour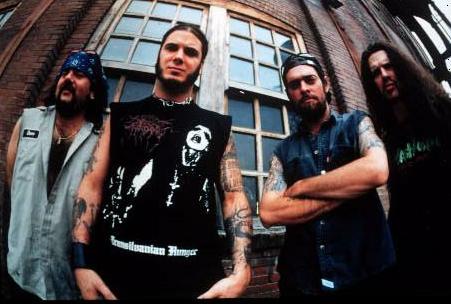 MIKE PORTNOY Says PANTERA Reunion Is 'Phenomenal'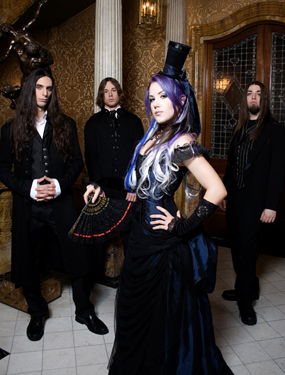 Canada's The Agonist Calls It Quits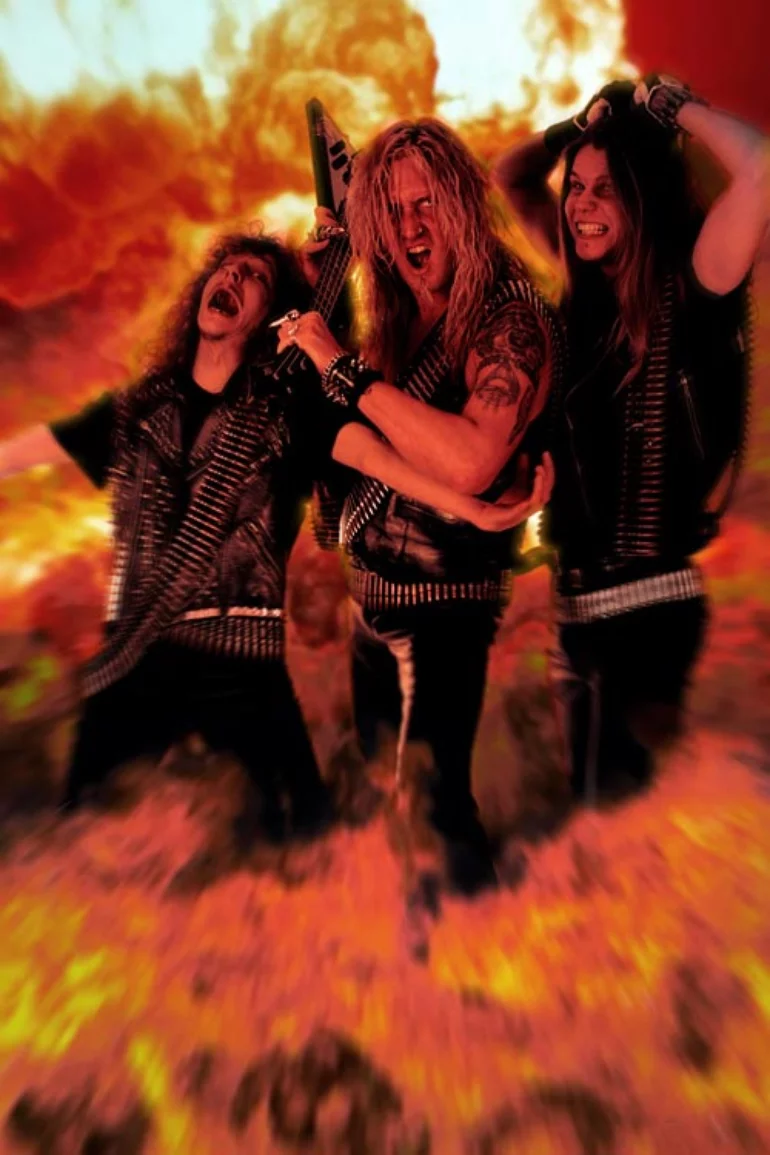 The Top 5 Metal Songs About the Bond Between a Band and Their Fans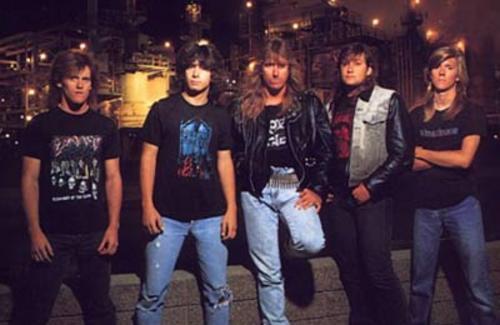 The Top 5 Metal Songs About Being in a Vegetative State