"BEYOND CREATION" is beyond belief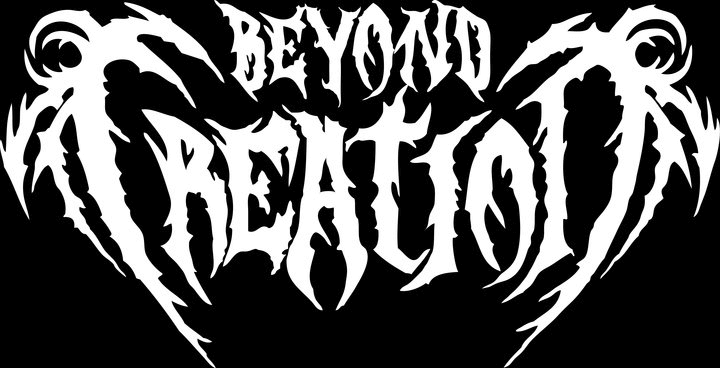 BEYOND CREATION - Omnipresent Perception (OFFICIAL) Video:
youtu.be/v0MkJtI3FvU
BEYOND CREATION have previously announced a North American fall tour, in which they will be supported by FALLUJAH, ARKIAK, and EQUIPOISE. The trek will kick off on September 20 in Chicago, IL and will conclude on October 22 in Lexington, KY. The full itinerary, which has since been updated with ticket links, is as follows:
BEYOND CREATION (w/ FALLUJAH, ARKIAK, and EQUIPOISE):
09/20: Chicago, IL @ Reggie's
09/21: Minneapolis, MN @ Whisky Junction
09/22: Winnipeg, MB @ The Windsor Hotel **VENUE CHANGED**
09/24: Edmonton, AB @ Starlite Room
09/25: Calgary, AB @ Dickens
09/27: Denver, CO @ Oriental Theater
09/30: Seattle, WA @ Club Sur
10/01: Portland, OR @ Hawthorne Theater
10/02: Oakland, CA @ Oakland Metro
10/03: Los Angeles, CA @ Catch One @ Union
10/04: San Diego, CA @ Brick By Brick
10/05: Mesa, AZ @ Club Red
10/06: El Paso, TX @ Rockhouse Bar & Grill
10/07: Austin, TX @ Come and Take It Live!
10/08: Dallas, TX @ Gas Monkey Bar and Grill
10/09: New Orleans, LA @ Southport Hall
10/11: Orlando, FL @ Soundbar
10/12: Greenville, SC @ The Firmament
10/13: Richmond, VA @ Canal Club
10/15: Brooklyn, NY @ Knitting Factory
10/16: Boston, MA @ Once Ballroom
10/17: Montreal, QC @ La Tulipe
10/18: Quebec City, QC @ Le D'Auteuil
10/20: Toronto, ON @ The Garrison
10/22: Lexington, KY @ Manchester Music Hall
BEYOND CREATION are planning a North American tour this year with Fallujah, Arkaik, and Equipoise! Stay tuned for an official announcement of dates!
Feel the onrush of sweeping arpeggios, crushing waves of fretless bass, complex rhythmical patterns and erupting scales peppered with jazzy feeling and masterful execution under the mark of 'Algorythm', which names the third full-length of BEYOND CREATION.
The French part of Canada is home to a vibrant culture of technical Death Metal fostered by outstanding acts such as GORGUTS, CRYPTOPSY, MARTYR, and NEURAXIS. This illustrious family tree has produced many sprouts in the past, yet none of them are as brilliant as Quebec's amazing scion: BEYOND CREATION!
BEYOND CREATION saw the light of day in 2005 in Montreal, Canada but it wasn't until 2010 that the band was ready to hit the stage with their original line-up consisting of Simon Girard, Kevin Chatré, Guyot Bégin-Benoît and Dominic 'Forest' Lapointe. A year later, the band self-released their debut full-length album 'The Aura' (2011), which quickly became a highlight in the genre. Since then, BEYOND CREATION has been known as the progressive, innovative and exciting new metal sound of their homeland, Quebec.
In late 2012, the band had Philippe Boucher (Ex-FIRST FRAGMENT, INCADESCENSE, CHTHE'ILIST, DÉCOMBRES) take Guyot's place on drums and things started moving at a faster pace in 2013, when they joined Season of Mist, re-releasing 'The Aura' and touring North America and Japan. In 2014, BEYOND CREATION released their second masterpiece 'Earthborn Evolution'.
After the addition of Hugo Doyon-Karout (BROUGHT BY PAIN, EQUIPOISE, CONFLUX) on bass, the band focused on touring as much as possible on the 'Earthborn Evolution' album cycle compiling 3 North American tours, 3 European tours, countless shows in Canada, appearances in Mexico, Colombia and Dubaï, sharing the stage with heavy weights like ARCH ENEMY, HATE ETERNAL, MISERY INDEX, DYING FETUS, PSYCROPTIC and OBSCURA. They also took part in multiple large-scale music festivals such as Hellfest (FR), 70 000 Tons of Metal (US), UK Tech-Fest, Montebello Rockfest (CA), Heavy MTL (CA) and Damnation Fest (UK).
In 2018, BEYOND CREATION recorded their highly-anticipated third album 'Algorythm' at The Grid Studio in home land Canada, which is set for release on October 12th, 2018. With the new album, BEYOND CREATION delivers a ferocious blend of technicality, melody, and brutality aided by fang-filled growls, which is interwoven with beautiful progressive interludes. Prepare for the lightning evolution of the progressive technical death metal revolution!
Current line-up
Simon Girard: Vocals & Guitars
Kevin Chartré: Guitars & Back Vocals
Hugo Doyon-Karout: Bass
Philippe Boucher: Drums
Read More News
Tags:
BEYOND CREATION, Death Metal, Canada, Latest Release, Omnipresent Perception



The Ram

July 17, 2019


More News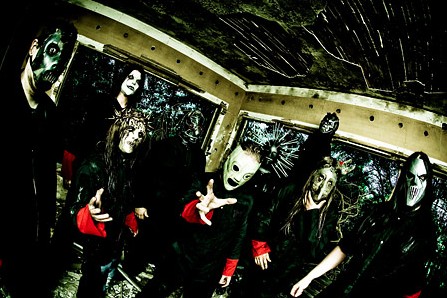 Joey Jordison, founding Slipknot Drummer has died aged 46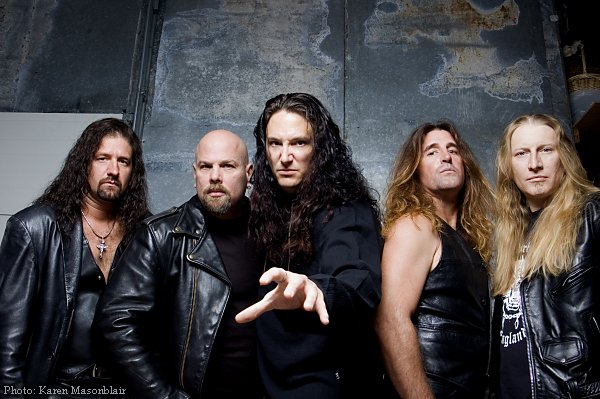 Metal Church Singer Mike Howe Dies at 55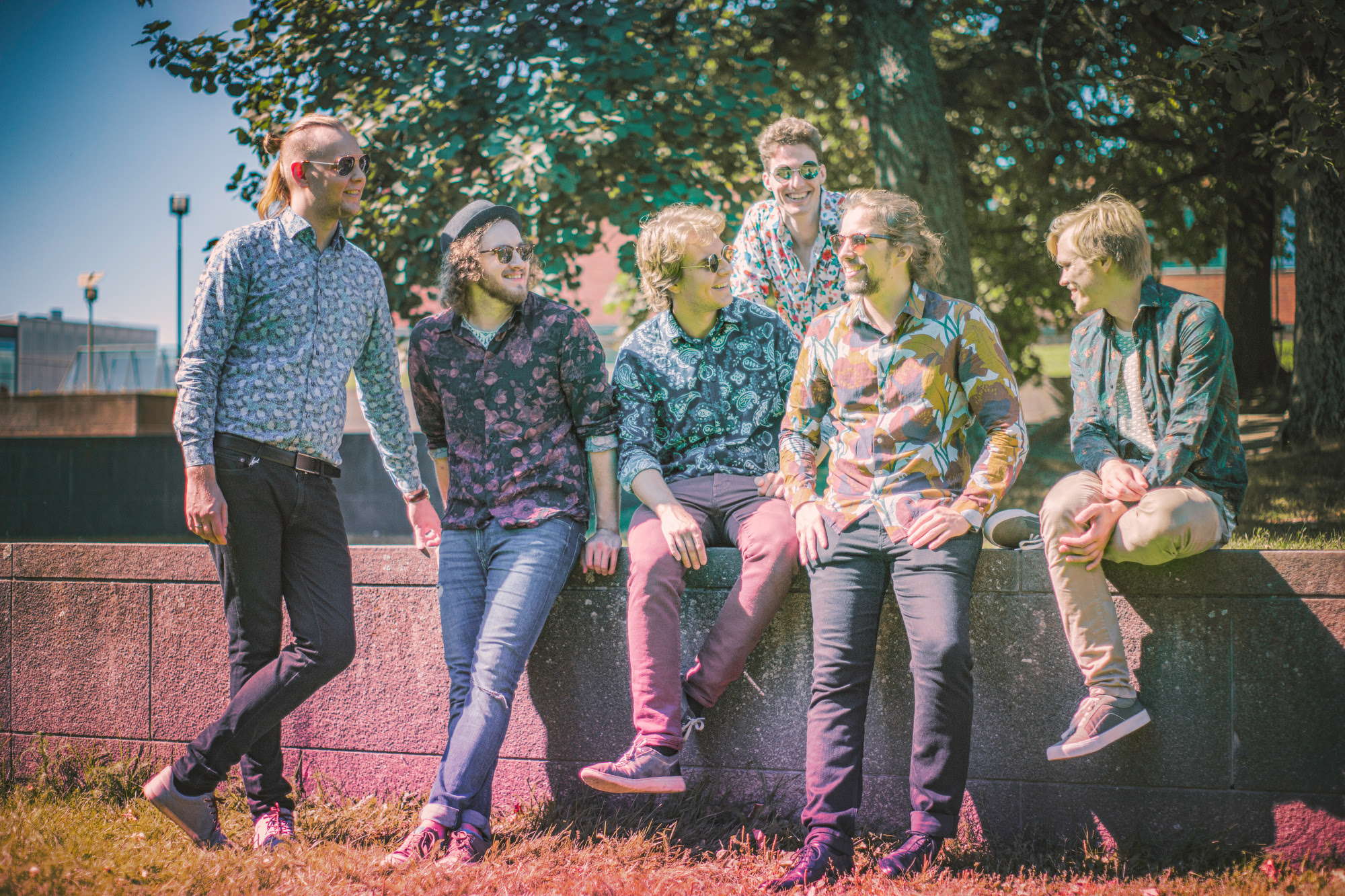 Astral Bazaar's Sudden Realization: A Chat With TheGauntlet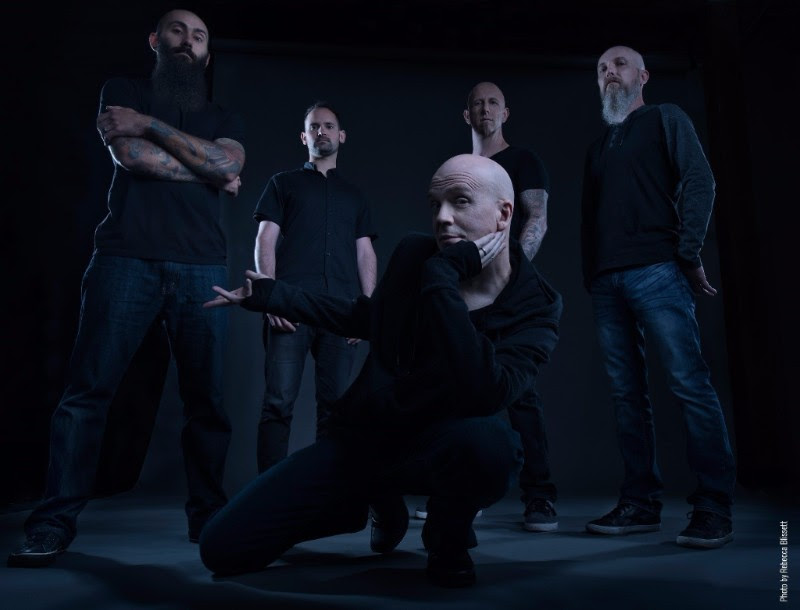 Rammstein announce details of first ever North American stadium tour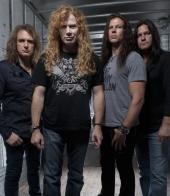 Megadeth Part Ways with Bassist David Ellefson