Calgary death thrashers CONCRETE FUNERAL and their album 'Ultimum Judicium' bring you metal joy
Video - Carnival of Contradictions -
www.youtube.com/watch
What the press is saying:
#5 Debut on Canadian College Radio National Loud Charts - (Earshot) - For the Week Ending: Tuesday, June 25, 2019
"There's plenty of unbridled rage and high-octane energy in this mad romp ("Carnival of Contradictions") , with riffing that alternately pulsates, swirls, scissors, and slashes, tempos that turn on a dime, explosive drum work that will give your skull a solid battering, and vocals that veer from a guttural growl to a maniac shriek in the blink of an eye. It's a riotous assault, but holds a few eye-opening surprises, including a hell of a guitar solo when the rampage briefly abates. But mainly, this is the kind of track that's calculated to flood your body with adrenaline and get your blood rushing through the veins, and it reaches a crescendo of ferocious lunacy at the end. " - No Clean Singing
"For those who enjoy Lamb of God, Carcass, Exodus, and Death, Concrete Funeral is for you." - Metal Insider
"The Canadian death/thrash brigade Concrete Funeral have a good grasp of the harsh side of things on their debut album Ultimum Judicium. Some very vicious sounding vocals atop the music matches it quite well. Abrasive riffing fits well within either the death or thrash genres. The music works well in all its caustic glory as the songs glide by with memorable efficiency and a rapid pace, but are allowed to have their impact implanted quite nicely... Fans of bands like early Kreator and Slayer will get a kick out of Concrete Funeral's work. There is a nastiness that makes it more than just a typical thrash release." - Heavy Music Headquarters
"an incredible find and an amazing addition to any library or playlist for anyone with tendencies towards Speed, Thrash, or Death Metal." - Metal Temple
"Think of a mixing pot of SLAYER, EXODUS, LAMB OF GOD and even some CANNIBAL CORPSE nastiness and you've pretty much got Concrete Funeral's modus operandi... CONCRETE FUNERAL plays honest, vicious heavy metal with some bite..." - Wormwood Chronicles
""Concrete Funeral , let's face it, you can't pass by a chance to listen to a band with a name like that, it just sounds… so Metal!! So if you like your Metal with that added 'Thrash-tastic' edge you won't be too disappointed with their debut release "Ultimum Judicium" , it's thrashy to the core but with a pinch of Death Metal, think Exodus, Death, Lamb of God and you'll be in the right ballpark." - The Metal Wanderlust
"Pay attention death/thrash fans! Soon a very promising debut album will be released by a Canadian band operating in this subgenre of metal... what makes Ultimum Judicium a very strong debut is that it shows what Concrete Funeral is capable of: playing some very well-done death/thrash metal that pounds nicely, but with mixing in quite some variation. Ultimum Judicium for sure promises very much for the future of Concrete Funeral. This is a band that probably could be a pretty big name in death/thrash metal within a few years. Recommended for sure!" - Dutch Metal Maniac
About:
CONCRETE FUNERAL is a no-holds-barred contingent of death/thrash from Calgary, Alberta that has done much to project themselves to the forefront of their local music scene since 2015. Known for packing venues and festivals while bringing a heavy and powerful presence to the stage, Concrete Funeral has had the privilege to play with bands such as Archspire, Battlecross, Disciples of Power, Kataklysm, and Toxic Holocaust.
Incorporating a vast variety of influences with some of the more prominent being Warbringer, Zakk Wylde, and Onslaught, and Hypocrisy, Concrete Funeral produces a sound in the veins of Death, Exodus and Lamb of God. Citing references like Hobo With A Shotgun; the band embraces over the top comedic horror and frequently embellishes their metal with those themes. Concrete Funeral is comprised of four talented musicians from Alberta that collectively have decades of experience behind them. On May 31, 2019, they will be by releasing their debut album "Ultimum Judicium" with plans for future touring within Canada.
Read More News
Tags:
Concrete Funeral, Thrash Metal, Canada, Newest release, Ultimum Judicium



The Ram

July 10, 2019


More News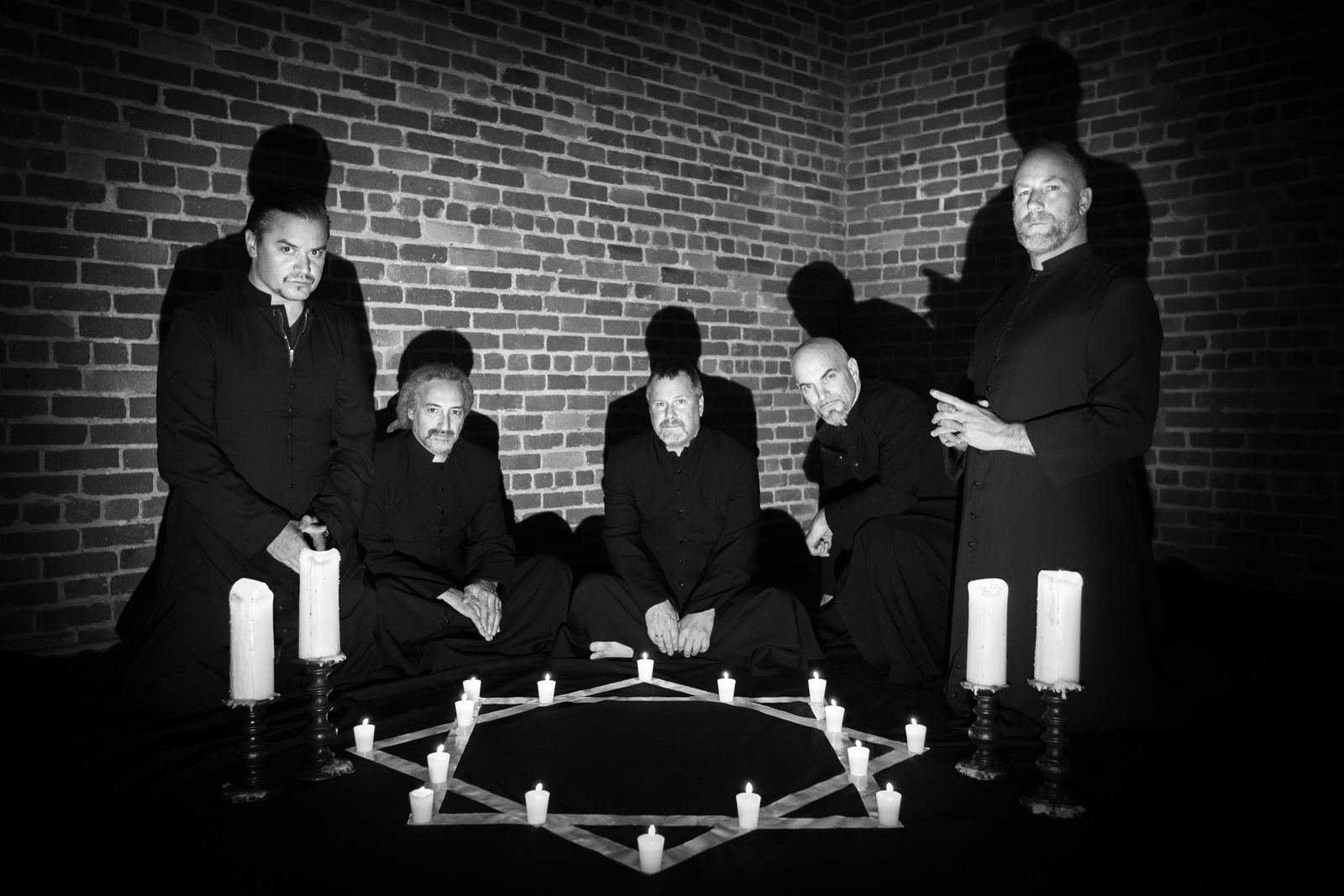 Mike Patton Cancels Faith No More & Mr. Bungle's Tour Dates, Citing 'Mental Health Reasons'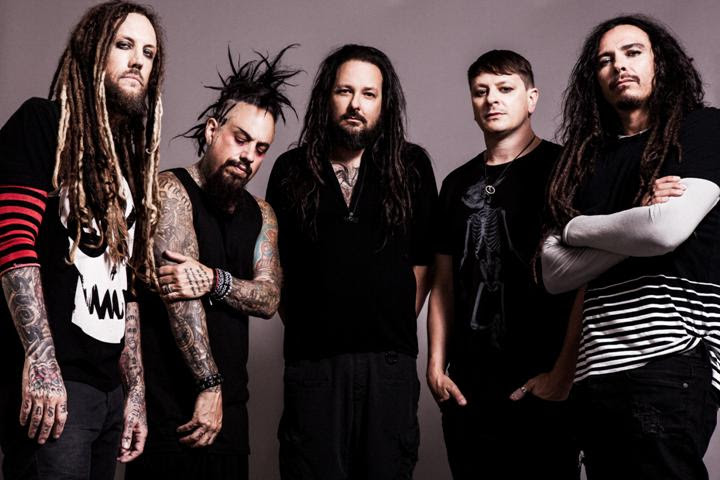 Korn Cancel Tour Dates Due To Frontman Contracting Covid-19

Iron Maiden Singer Bruce Dickinson Tests Positive for COVID-19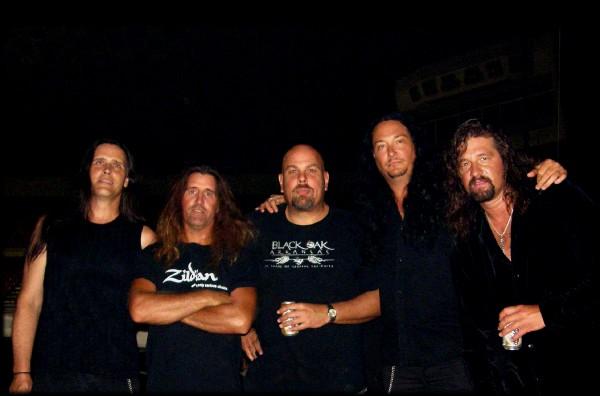 Metal Church singer Mike Howe's death ruled as suicide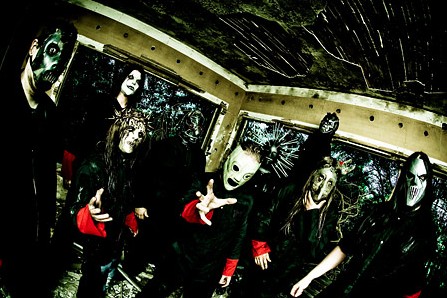 Joey Jordison, founding Slipknot Drummer has died aged 46