SAXON Thunderbolt strikes and Devastates Tulsa, OK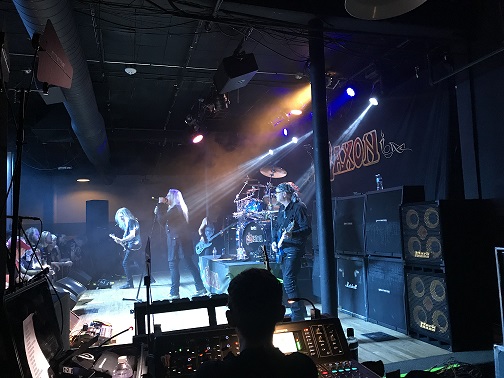 My first concert of 2019 was Saxon's headlining show in Tulsa, OK. I anticipated the possibility that it might be the exact same set that they played when I saw them headline in St. Louis, MO last year, but that was such a great show that it didn't matter how different this one was or wasn't going to be. Besides Saxon's amazing 105-minute set, a couple of Tulsa-based bands opened the concert, and it was hosted by VH1 veteran/radio DJ Eddie Trunk.
Down For Five - This band started out a with a chunky traditional or progressive metal sound, but before too long, delved more into nu-metal or metalcore territory. Their closing cut, "Rise", is particularly more likely to evoke jumping up and down than headbanging. The drumming of Jeff Williams was an enjoyable feature of their sound and vocalist/guitarist Syke had a somewhat nasally voice.
Mudd Flux - Even though I wasn't overly excited about Down For Five, this quartet just bored me. You could say that their post-modern style straddled the line between nu-metal and sludge metal, despite the fact that Eddie Trunk promised the audience "a night of old-school metal." Vocalist Becky Scheufler had a lot more vocal melody than you would usually expect from these sub-genres, but just used the make-up and vocal effects too heavily. Upon listening to them after the show, I can say that they sound considerably better in the studio than live. The song "Cosmic I" is worth a listen for its melody and atmosphere.
Saxon - To commemorate their 40th anniversary, Biff Byford and co. covered a good variety of their history, as best as they could with twenty-two albums under their belts in less than two hours. It was an excellent set and the band sounded very good. The most memorable song introduction of the evening was when Biff instructed guitarist Paul Quinn, "Take them back to the Middle Ages, Paul." He had the sort of look on his face that conveyed he immediately got it as he started the clean intro to "Crusader". However, their stage presence was much more reserved than usual. Even the normally untamed bassist Nibbs Carter was not dashing all across the stage like he often loves doing, but he did some frantic headbanging during "To Hell and Back Again". When watching how serene and unruffled they were onstage (especially Paul) while listening to them play the songs so passionately, it was hard to believe that the same band that you were hearing was the same band that you were watching. However, it wasn't just the band that had the unbalanced struggle of a truckload of energy in one area and a complete absence of it in another. The first several rows of the audience were very into the show— applauding, cheering, singing along with the lyrics, etc. Attendants that were standing or sitting very far in the back seemed like they needed the musicians to throw cookies at the crowd just to get them to flinch. Nevertheless, Biff was still very pleased with the way their Tulsa fans responded to them, calling them "a fantastic audience". This raises an interesting question to ponder on—is it better to watch a band come on to a stage completely wired for 75-90 minutes, or is it better to watch them play a slightly longer set without much movement to keep you visually entertained? I am happy that they played for longer than an hour and a half with and played some songs that they hadn't played in a long time, but I ultimately feel that some wild physical antics really do make a concert more memorable. The strangest thing about the band's sudden shortcoming in stage movements is that this was the first night of the U.S. tour. Then again, if this was a result of jet lag, then I am just grateful that they were able to play their instruments with the right amount of heavy metal stamina.
Thunderbolt
Wheels of Steel
Strong Arm of the Law
Denim and Leather
Frozen Rainbow
Hungry Years
The Power and the Glory
Battering Ram
Backs to the Wall
And They Played Rock and Roll
Lionheart
Broken Heroes
Dogs of War
I've Got to Rock (to Stay Alive)
To Hell and Back Again
Crusader
Dallas 1 PM
Encore:
747 (Strangers in the Night)
Princess of the Night
Overall, it was an impressive turnout of 200 or 300 people or so, more than might be expected on a weeknight for a city and state that aren't necessarily known for having a huge metal scene. The number of older fans in their late-40s or 50s was much larger than the amount of younger fans at the show, which may have partially been because it was an 18+ concert. Trunk also did mention that the IDL Ballroom was working on booking more metal shows for the future, so expect the metal scene in Tulsa to grow in the future and check the venue's calendar if you live anywhere near there.
Read More News
Tags:
Show Review, Saxon, Mudd Flux, Down for Five, NWOBHM



Nick Statuto

April 26, 2019


More News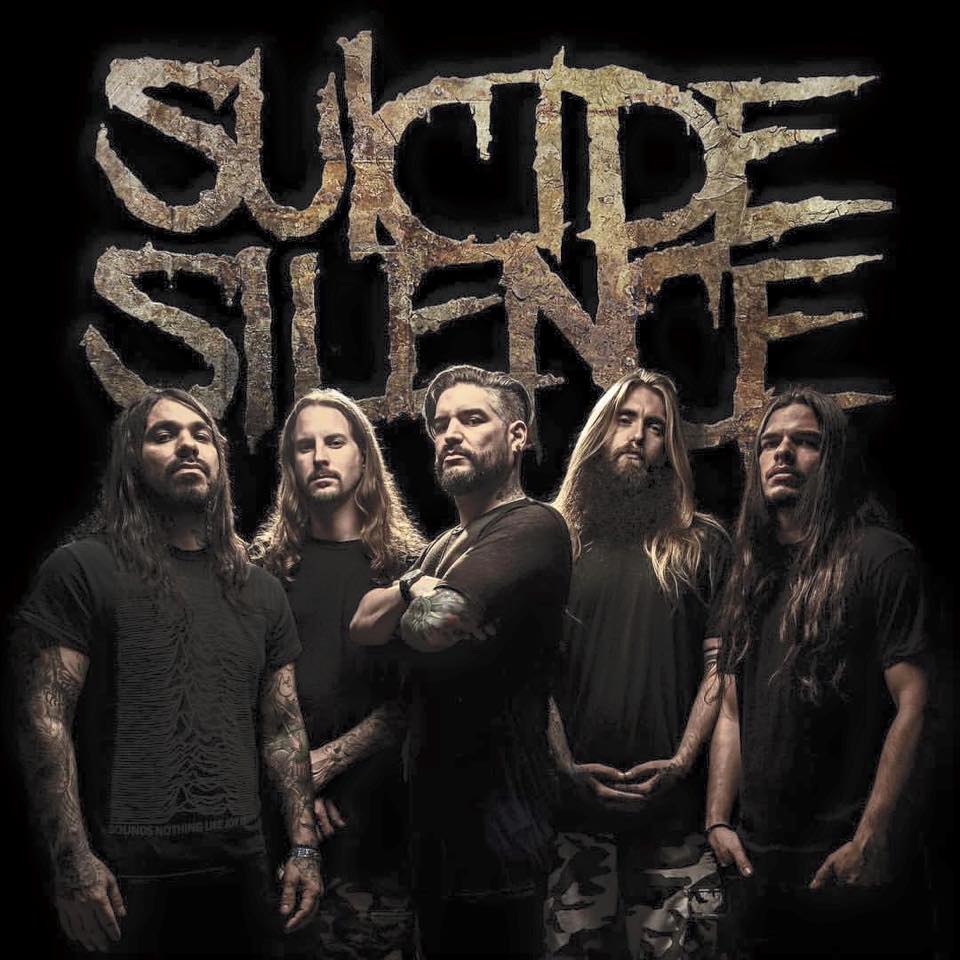 SUICIDE SILENCE And CHELSEA GRIN Announce Fall 2023 North American Tour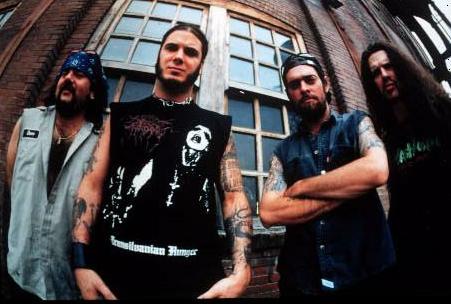 MIKE PORTNOY Says PANTERA Reunion Is 'Phenomenal'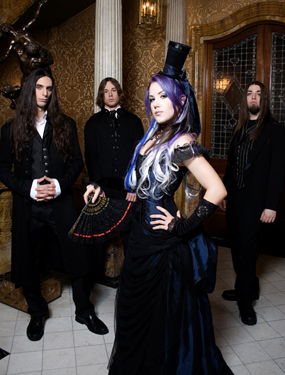 Canada's The Agonist Calls It Quits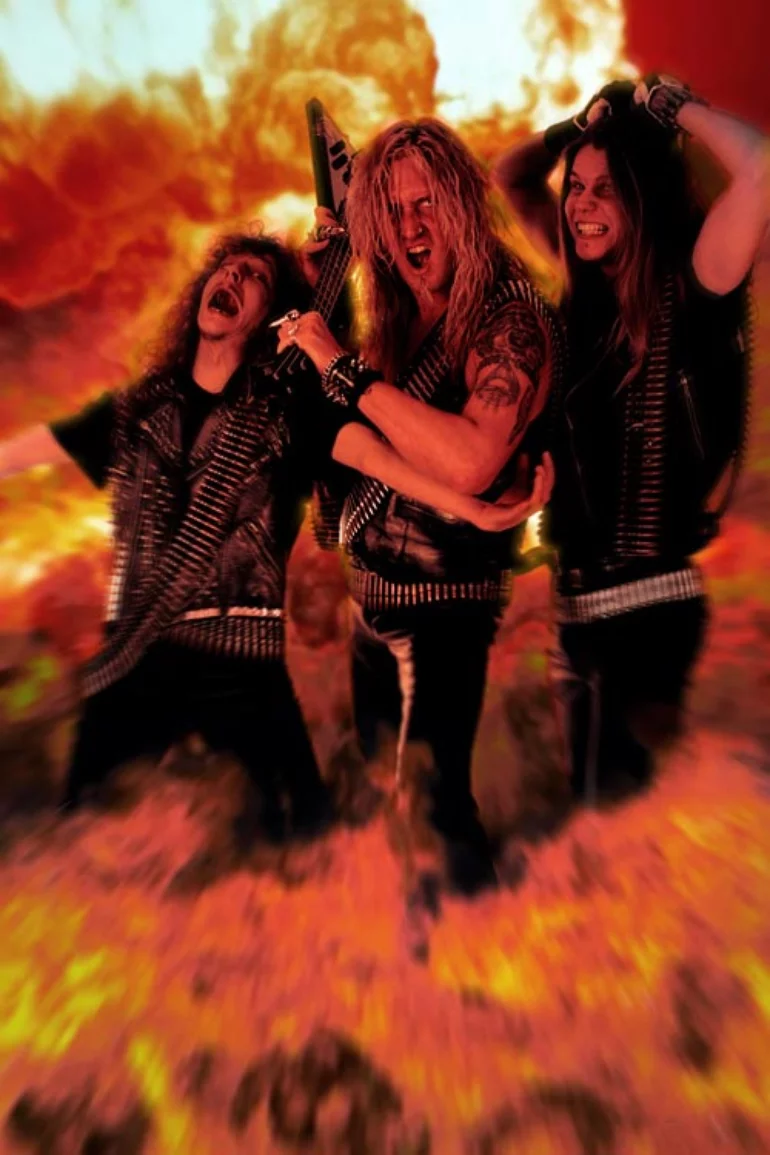 The Top 5 Metal Songs About the Bond Between a Band and Their Fans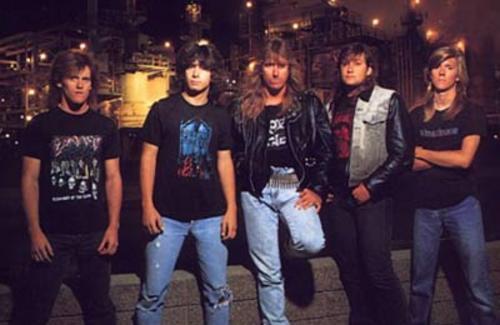 The Top 5 Metal Songs About Being in a Vegetative State