METALLICA BREAKS ALL TIME ATTENDANCE RECORD IN KANSAS CITY!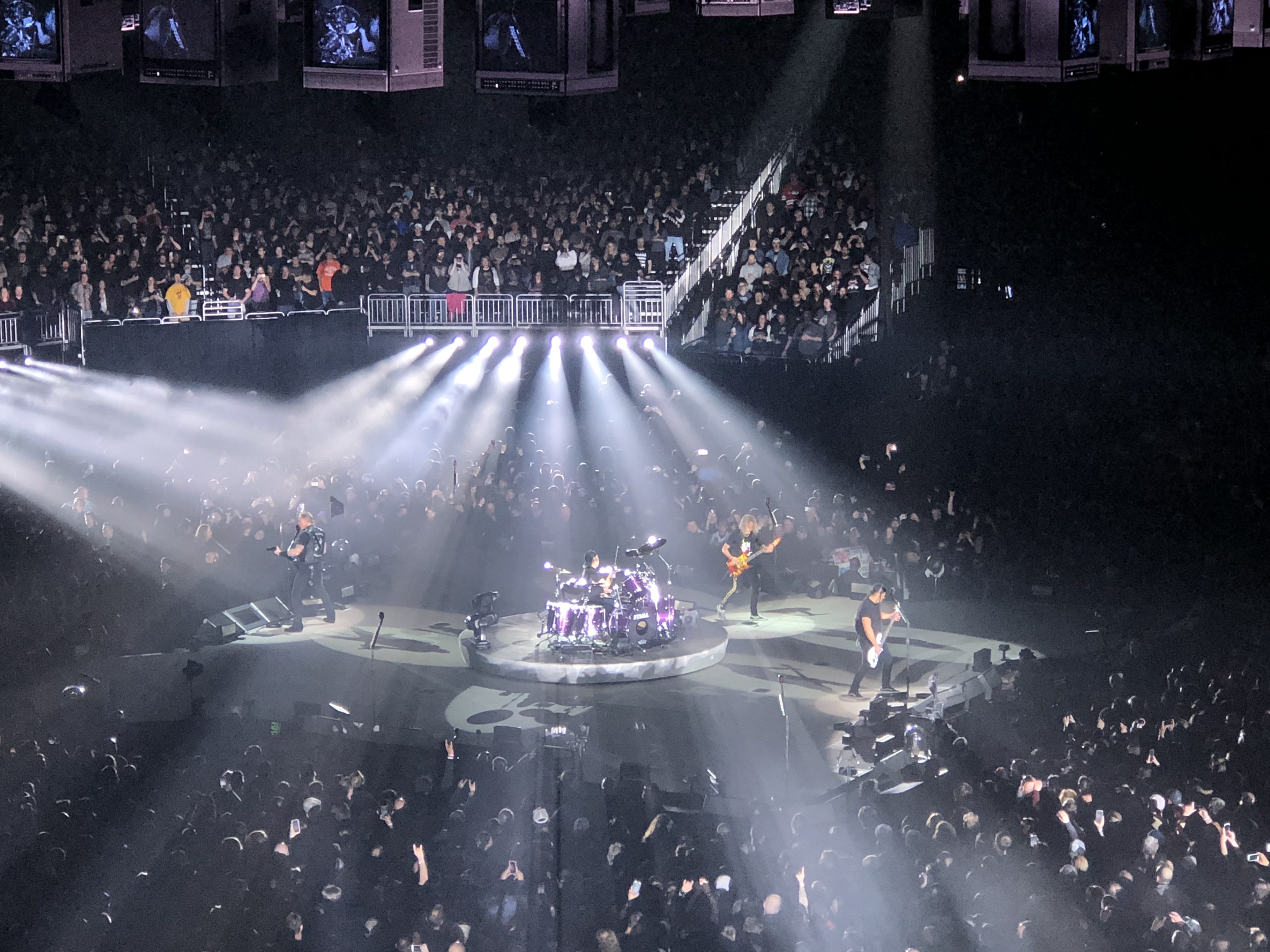 As Metallica came to Kansas City's Sprint Center last week, we received a well overdue performance by these metal legends. There was no band to open the show but rather a host who acted as a DJ playing hits by Metallica and System of a Down. Beginning with comedian Jim Breuer starting the show with a string of elder jokes and the infamous "I've known these guys for a long time." bit. Followed by the series of "Back in the 80's we..." schtick as the crowd slowly eased themselves into a drunken state. Around this time the audience started to get impatient. Breuer then excused himself and began to do follow-ups with a collection of backstage sneak peeks of the band rehearsing, which in return lead the audience to many false alarms about the group soon coming out.
As these hard-rocker dads entered the first song, we got an intro of their title track "Hardwired" off of their tenth studio album. The way they chose to join the stage, however, took away the excitement that was of having the band appear before your very eyes. Having the pit split open when they joined the stage as they gave themselves 30 seconds to set up wasn't necessarily an opening anyone was expecting. This anti-climatic delay was accompanied by "The Wizard of Oz" clips through the small screens above that would later simulated Las Vegas signs and TVs. Jumping right into the set, we received an unsteady vocal performance by lead singer James Hetfield who was running from mic to mic that framed the stage. As they played their opening song from their latest album "Hardwired...to Self-Destruct" Drummer Lars Ulrich never seized to catch up when falling behind guitarists Robert Trujillo and Kirk Hammett who exchanged their guitars now and then. As the show went on, the audience began to do a participate-then-watch pattern. The crowd chanted along to anthems such as "Seek and Destroy" off of their 1982 demo album, then proceeded to sit down.
Not only did these metal dads pick up the pace, so did the crowd. By the time they reached the middle of their set, it was all smooth sailing. Later followed by an epic flood of headbanging to the distortion and repetitive riff of "Now That We're Dead" with an extended outro. At this point, it became apparent that Metallica was the kind of band that eased into their live performance greatness. Though unexpected, there seemed to be an abundance of underwhelming feelings that came with their stage complexity. Giving the audience only red, and white lights to work with, as well as very short and meaningless interludes. Though they lacked in stage presence, there was a sense of appreciation regarding being stripped of distractions. Whether that came from the outfits or the pyrotechnics, this helped bring the focus back on the true purpose, the music. There was no reliance on stage props or fancy equipment to help make up for what some lack. They never did lack to throw in gaudy tricks, such as firing flames and dancing lights during their performances of "Fuel" and "Moth into Flame"
Finishing the initial set with the gritty performance of "One" followed by their hit single "Master of Puppets" having started with "Spit Out The Bone" as an encore that eased into their hit singles. While "Nothing Else Matters" took home everything, there was no doubt of the underlying fear that a particular song would be forgotten. Ending the show with one of the most anticipated and maddening riffs of the night. "Enter Sandman" finished the evening for everyone as the crowd settled down and enjoyed the feeling of getting taken to what once was. With these iconic legends, they surely did not need to play the hits to get the crowd moving. Playing their well-known songs sparingly but accordingly sealed their stamp on being genuine artists.
Setlist:
Hardwired
Atlas, Rise!
Seek & Destroy
The Shortest Straw
The Unforgiven
Now That We're Dead
Creeping Death
For Whom the Bell Tolls
Welcome Home (Sanitarium)
The Four Horsemen
Fuel
Moth Into Flame
Sad but True
One
Master of Puppets
Encore:
Spit Out the Bone
Nothing Else Matters
Enter Sandman
The Kansas City Sprint Center at which the concert took place is a multi-purpose use arena; mainly used for sports and music events — with a holding capacity for over 18,000 people, being able to undergo many setup changes. Suitable for basketball games, theatrical performances, and heavy metal concerts. During the show, they provided various snack bars with reasonable pricing as well as merchandise tables and well-kept restrooms. Only been opened since 2007, the Sprint Center is sure to keep bringing great music and shows for decades to come.
Read More News
Tags:
Metallica, Live Show Review, Kansas City, James Hetfield, Lars Ulric



Content Staff

March 14, 2019


More News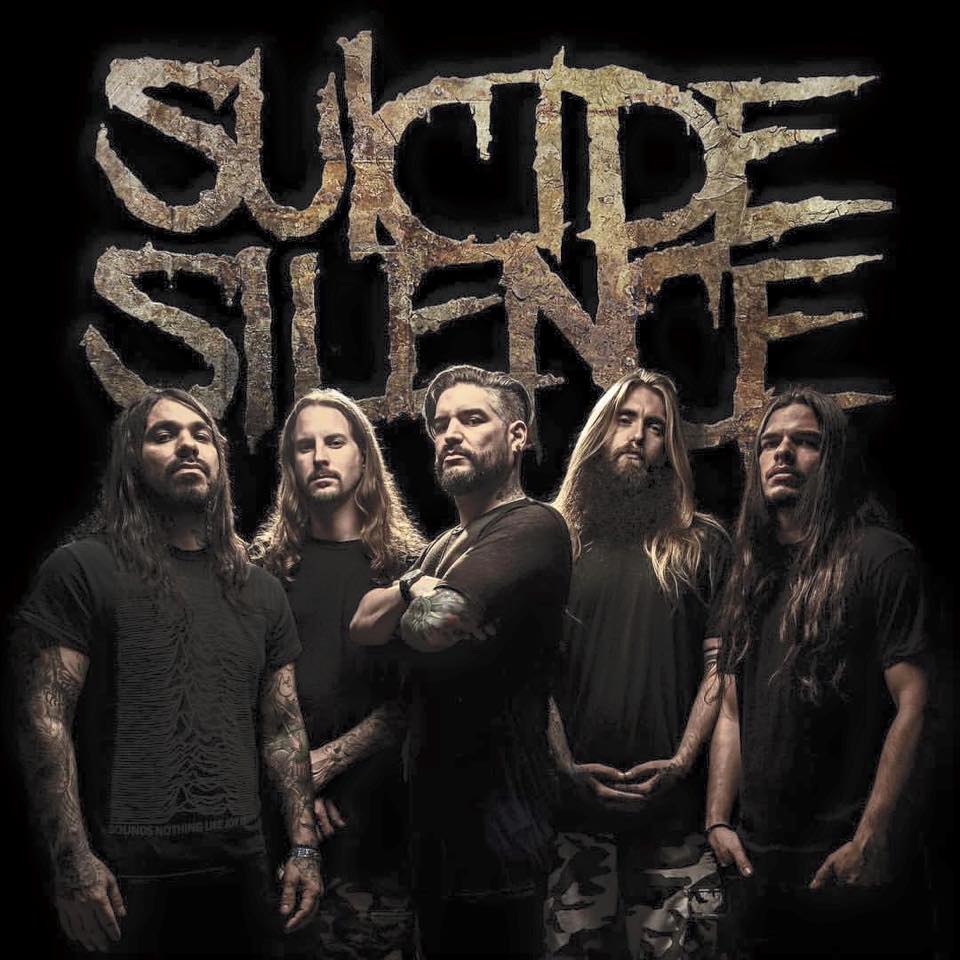 SUICIDE SILENCE And CHELSEA GRIN Announce Fall 2023 North American Tour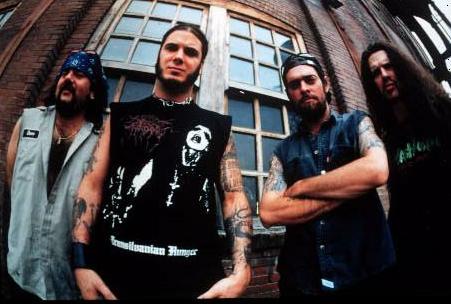 MIKE PORTNOY Says PANTERA Reunion Is 'Phenomenal'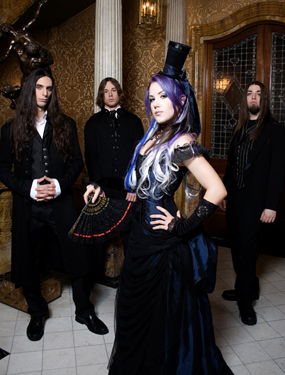 Canada's The Agonist Calls It Quits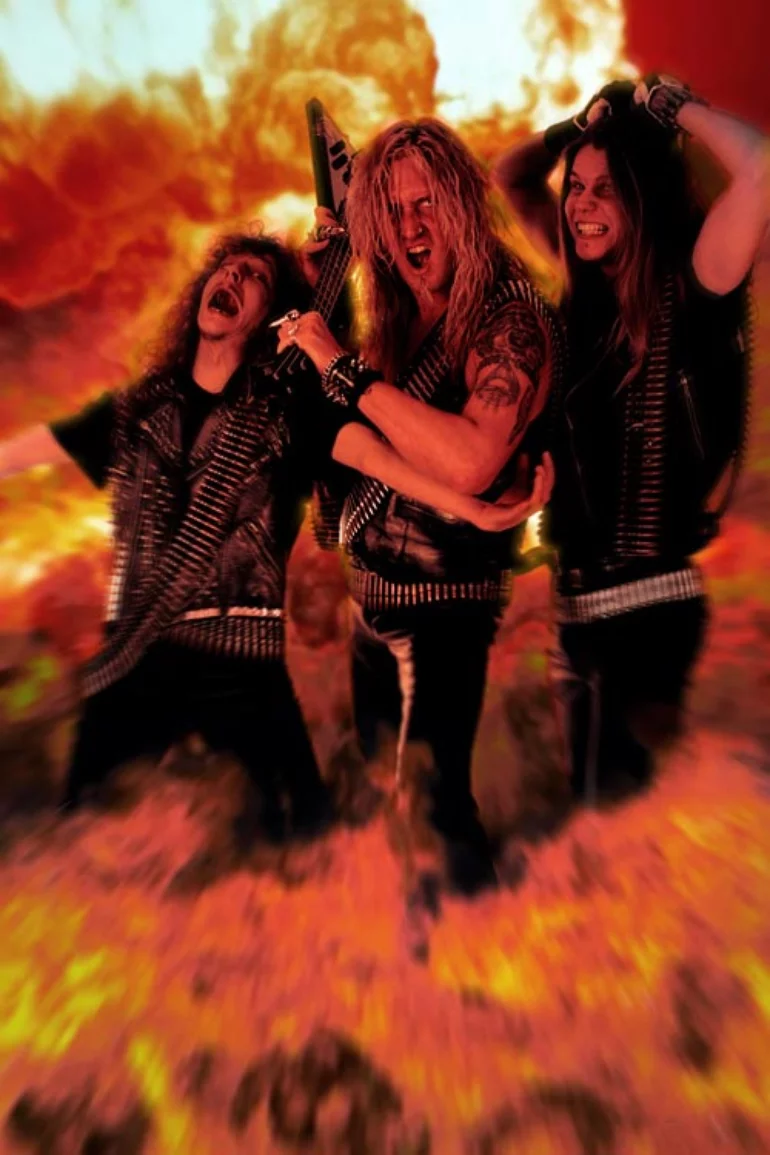 The Top 5 Metal Songs About the Bond Between a Band and Their Fans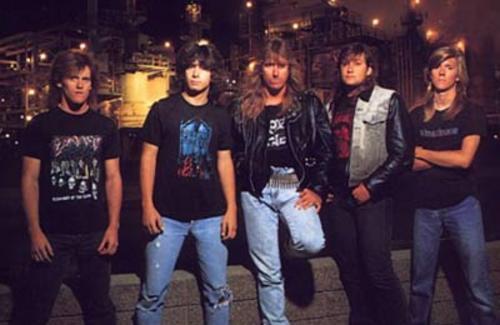 The Top 5 Metal Songs About Being in a Vegetative State