Saxon's "Thunderbolt" Album Review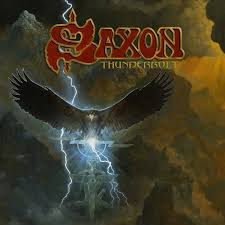 With an album titled "Thunderbolt", you're probably expecting one of the heaviest albums of Saxon's career. If you've already listened to the title track, that's definitely what you're expecting. Basically, that's what you're getting, but not without a few tiny flaws.
"Olympus Rising" is an intro track full of whammy bar dives and digital sampling that I'd rather skip. They've certainly had better intro tracks in the past, such as "Gothic Dreams", but it still appropriately creates build-up in anticipation for the metal mayhem that is about to ensue for the remaining forty-six minutes.
The aforementioned title cut—as you may have guessed—reflects on Greek mythology's god of the sky and thunder, Zeus. It has a particularly wild, impressive performance from drummer Nigel Glockler. Upon listening to the beginning of "The Secret of Flight", it started to sound like they were trying to recreate "Battering Ram", but it actually has some of the album's most original riffing and vocal melodies. The background chants really boost the atmosphere in this song, too.
"Nosferatu (The Vampire's Waltz)" has some orchestral instruments that contribute a lot to the song's atmosphere and dissonance. Unfortunately, they pile on more atmosphere and dissonance than necessary, ultimately making it one of the album's lesser tracks. Nevertheless, the "raw" version included at the end of the album offers a refreshing alternate take on the song. Ironically, this is coming from somebody who preferred the orchestral version of the 2011 song "Call to Arms" to the non-orchestral version.
"They Played Rock N' Roll" is the band's fast-paced homage to Motorhead, recalling their experience opening for Lemmy and Co. on the "Bomber" tour. The timing for this song is very appropriate for honoring Motorhead's legacy, as the three members of Motorhead's classic line-up from that tour all passed away after the release of Saxon's 2015 record,
"Battering Ram". The middle of the album serves up some very satisfying cuts for those in need of mid-tempo heaviness. Amon Amarth vocalist Johan Hegg's guest growls on "Predator" make that song probably the closest thing we'll ever get to a death metal Saxon, and it works more effectively than you might imagine.
"Son of Odin", meanwhile, is an instant favorite of mine loaded with excellent lead work and atmosphere, as well as a killer scream before the solo. You'd be hard-pressed to challenge the argument that it's the best song on the album for pumping your fist. The sound of motorcycles and cars blazing by at the beginning of "Speed Merchants" instantly gives you a preconception recalling earlier classics like
"Motorcycle Man", then kicks in with a slow, detuned riff—leading you to wonder if they're really going to have a slower song called "Speed Merchants". The tempo does start to kick up and bursts into a fiercely energetic verse, and the beautiful lead harmonies two and a half minutes into the song would definitely make Iron Maiden's Dave Murray and Adrian Smith proud!
"Roadies' Song" is a fun tune describing the tasks involved in the grind of being a roadie, easily one of the highlights of the album.
It's the same tight, crunchy, melodic heavy metal that you always look forward to hearing Saxon deliver. I'd say it's probably as good or slightly better than its 2015 predecessor, but not as great as the two albums prior to that. There are a few detuned, palm-muted riffs that may not be that exciting, but they usually don't last too long.
There's also more whammy bar action here from guitarists Paul Quinn and Doug Scarratt than usual. Nibbs Carter's bass is as lively as ever. As well as the whole band performs on "Thunderbolt", Glockler and vocalist Biff Byford steal the show this time. Glockler enlivens every single song on the album with heavy, exciting material behind the kit, even during a few otherwise boring moments. As for Byford, what do I need to say? His dulcet, passionate singing is so fantastic that he could make pop/country music entertaining—at least to some degree. Then again, so could Glockler, but "Thunderbolt" proves they're quite happy playing the music that they do best.
-Nick Statuto
Order your copy of "Thunderbolt"
HERE.
Facebook:
HERE.
Twitter:
HERE.
Instagram:
HERE.
Website:
HERE.
Read More News
Tags:
Saxon, Thunderbolt, Olympus Rising, Nosferatu, Son Of Odin



Red Baron

February 08, 2018


More News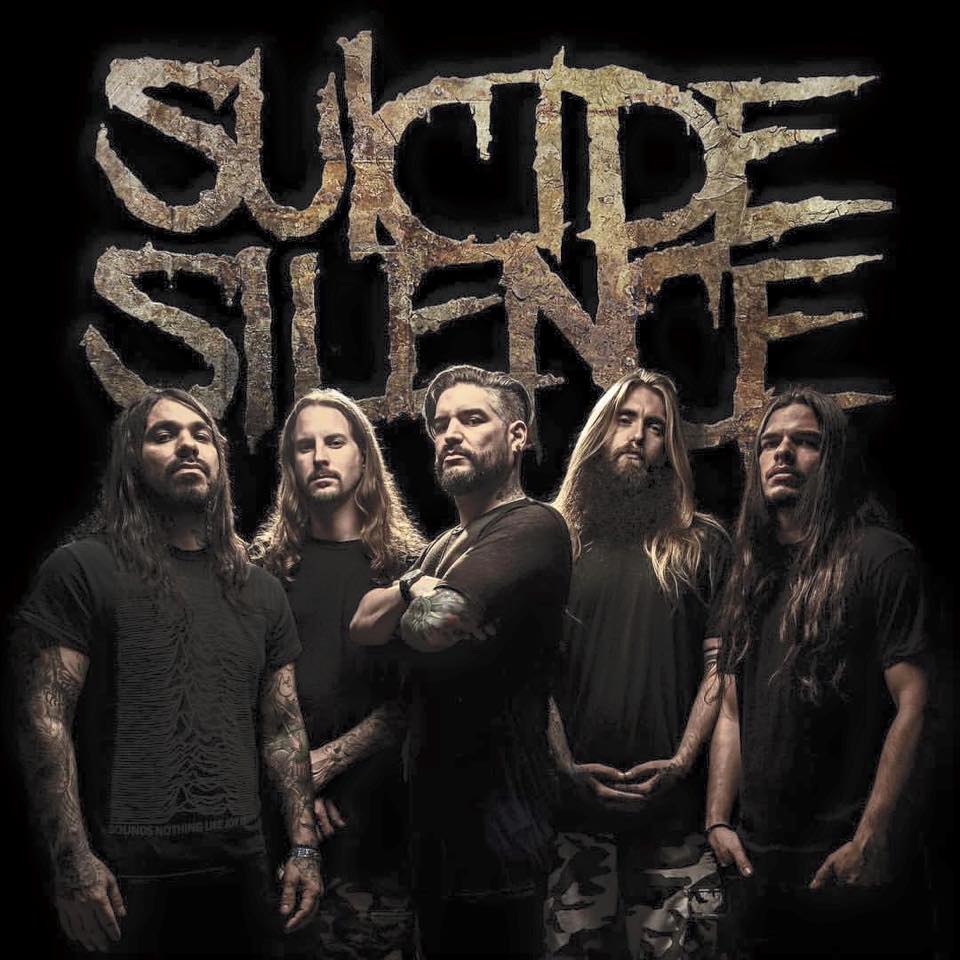 SUICIDE SILENCE And CHELSEA GRIN Announce Fall 2023 North American Tour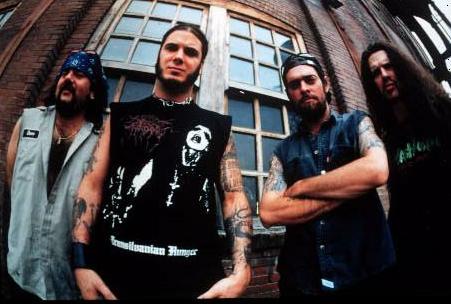 MIKE PORTNOY Says PANTERA Reunion Is 'Phenomenal'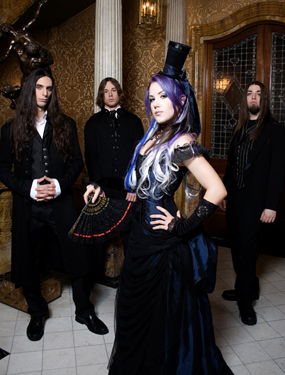 Canada's The Agonist Calls It Quits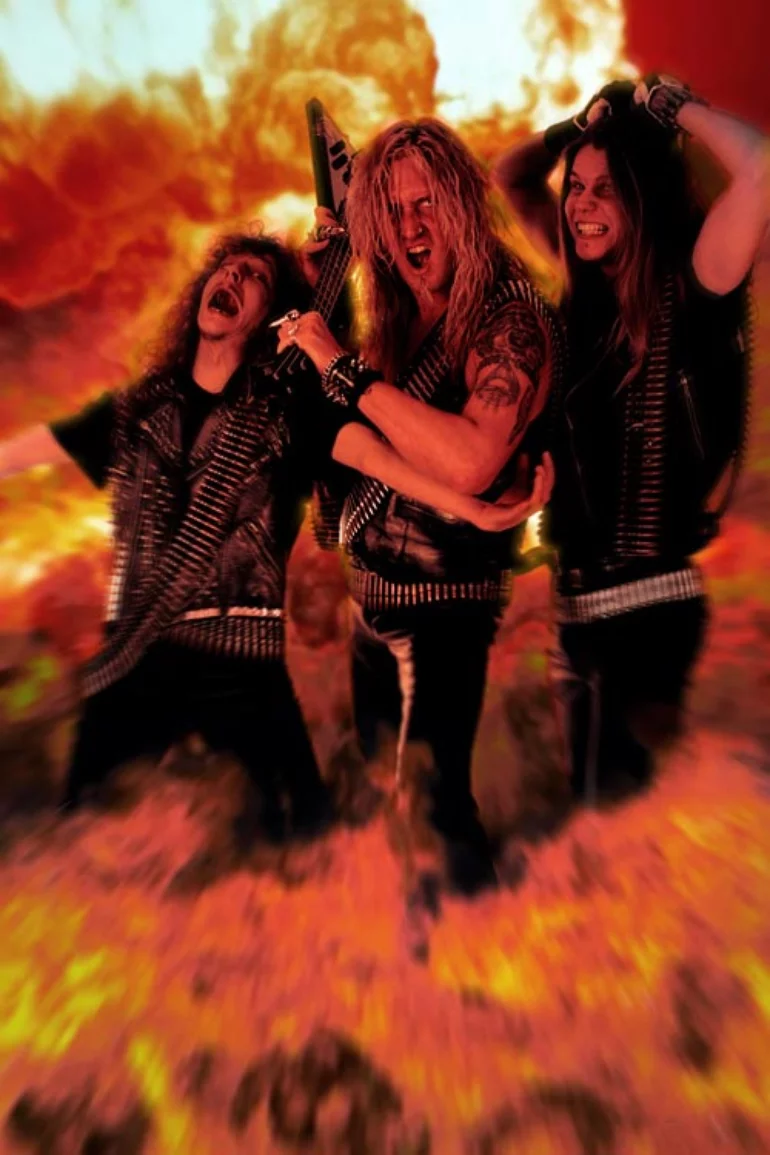 The Top 5 Metal Songs About the Bond Between a Band and Their Fans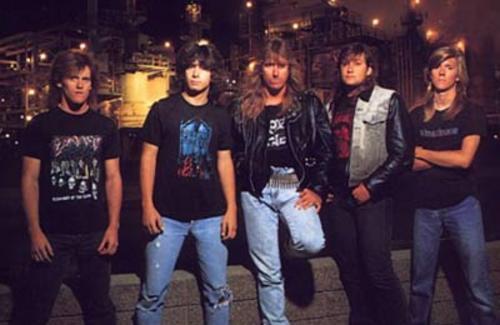 The Top 5 Metal Songs About Being in a Vegetative State