PSYCHOSTICK Posts Slipknot Thanksgiving Parody "Give Thanks or Die"
The kings of comedy rock PSYCHOSTICK are known for mastering the metal cover with a long list of videos that includes tracks like "N.O.E.L." (System of a Down "B.Y.O.B." Xmas Parody Song), "Oh Tannenbaum" (Rammstein style Xmas Parody Song), "Numbers - I Can Only Count To Four" (Drowning Pool "Bodies" Parody), Megaman (Heart "Magic Man" Parody) plus Kenny Loggins' "Danger Zone" and the Reading Rainbow theme song.
And now... just in time for American Thanksgiving, PSYCHOSTICK have a new holiday cover to share with fans!
"Give Thanks or Die", a parody of Slipknot's "Get This", which appears as a b-side from the band's 1999 self-titled album.
PSYCHOSTICK are currently on their "The Veloci-Turkey-Saurus Rex Tour" presented by Zildjian with Arsonists Get All The Girls, Kissing Candice and Raven Black. While the band is on the road to share new and familiar material, they have also posted a video for their single "Adulting", which will be one of many new tracks planned on their forthcoming album set for release in 2018 to follow their 2014 break out "Revenge of The Vengeance".
Watch "Adulting" at the following link:
HERE!
Music Videos:
Obey The Beard -
HERE!
So Heavy -
HERE!
Danger Zone -
HERE!
Bruce Campbell -
HERE!
N.O.E.L. (System of a Down B.Y.O.B. Christmas Parody Song) -
HERE!
The Veloci-Turkey-Saurus Rex Tour
w/ Psychostick, Arsonists Get All The Girls, Kissing Candice, Raven Black
11/21 - Lubbock, TX - Jake's Sports Cafe
11/24 - Dallas, TX - The Dirty 30
11/25 - Houston, TX - Walters
11/26 - Austin, TX - Come And Take It Live
11/27 - Southport, LA - Southport Music Hall
11/28 - Atlanta, GA - The Masquerade
11/29 - Tallahassee, FL - The Wilbury
11/30 - Orlando, FL - The Haven
12/01 - Lake Worth, FL - Propaganda
12/02 - Spartanburg, SC - Groundzero
12/03 - Fayetteville, NC - The DHP
12/05 - Virginia Beach, VA - Shaka's Live
12/06 - Philadelphia, PA - Voltage Lounge
12/07 - Long Island, NY - Revolution Music Hall
12/08 - Rochester, NY - Montage Music Hall
12/09 - Pittsburgh, PA - Cattivo
12/10 - Cleveland, OH - The Odeon
For more info, music and tour dates, please visit
HERE!
PSYCHOSTICK's "IV: Revenge of The Vengeance" is available on iTunes here, the band's online store here and all major online retailers.
About:
Harnessing their crazy sense of humor and love of all things metal, vocalist Rob "Rawrb" Kersey and guitarist Josh "The J" Key joined forces with drummer Alex "Shmalex" Dontre and bassist Matty J "Moose" to create Pyschostick, and a style of music they've coined as 'humorcore'. With hilarious lyrics, heavy riffs, notorious stage antics and high-energy performances, the band has caused millions of laughs around the world and hundreds of mosh pits across the US of A, often simultaneously, since its birth in Phoenix, AZ in 2000.
Now residing in Chicago, IL, the almost 100 percent do-it-yourself laugh factory Psychostick have released four full-length albums–'We Couldn't Think of a Title' (2006), 'Sandwich' (2009), 'Space Vampires VS Zombie Dinosaurs in 3D' (2011) and 'IV: Revenge of the Vengeance' (2014)—and two EPs—their holiday album, 'The Flesh Eating Rollerskate Holiday Joyride' (2007), and 'The Digital Appetizer'. With their signature sound (Chimaira, Machine Head and Hatebreed sexing Tenacious D and Weird Al Yankovic) their most recent offering, the crowd-funded 'IV: Revenge of the Vengeance' includes the beard anthem 'Obey the Beard' and popular 'Dogs Like Socks', 'Quack Kills', 'So. Heavy.', 'Blue Screen', and a tribute to the 21st century's most beloved action super hero, 'Bruce Campbell'. Psychostick are crazy to share with fans many more comedy sing-a-longs on the road and more!
Read More News
Tags:
PSYCHOSTICK, Give Thanks or Die, Slipknot, Get This, The Veloci Turkey Saurus Rex Tour



Red Baron

November 20, 2017


More News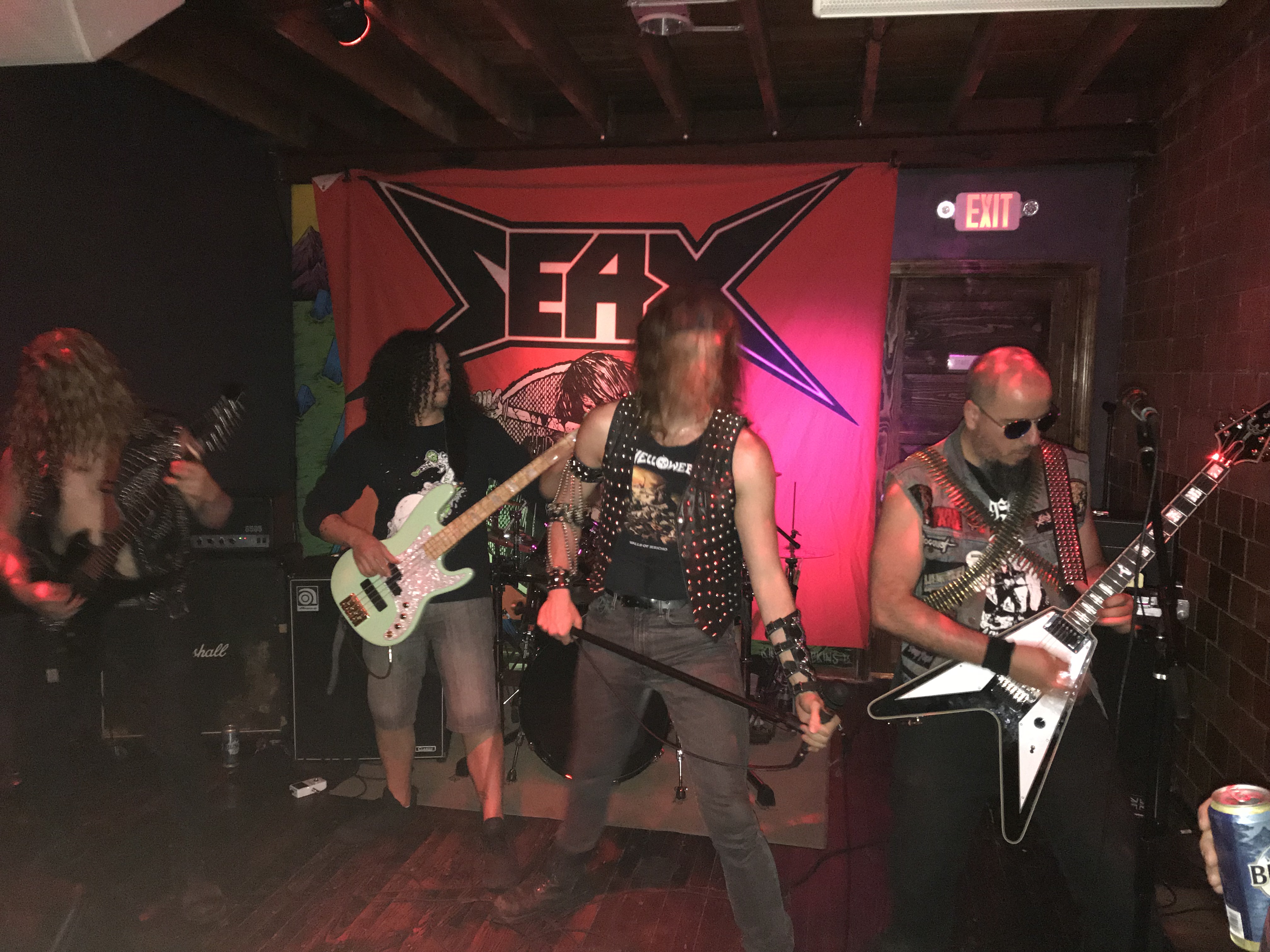 Top 5 Metal Albums of 2022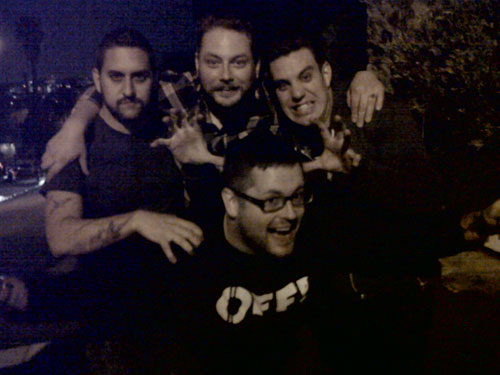 Black Dahlia Murder Vocalist Trevor Strnad Dead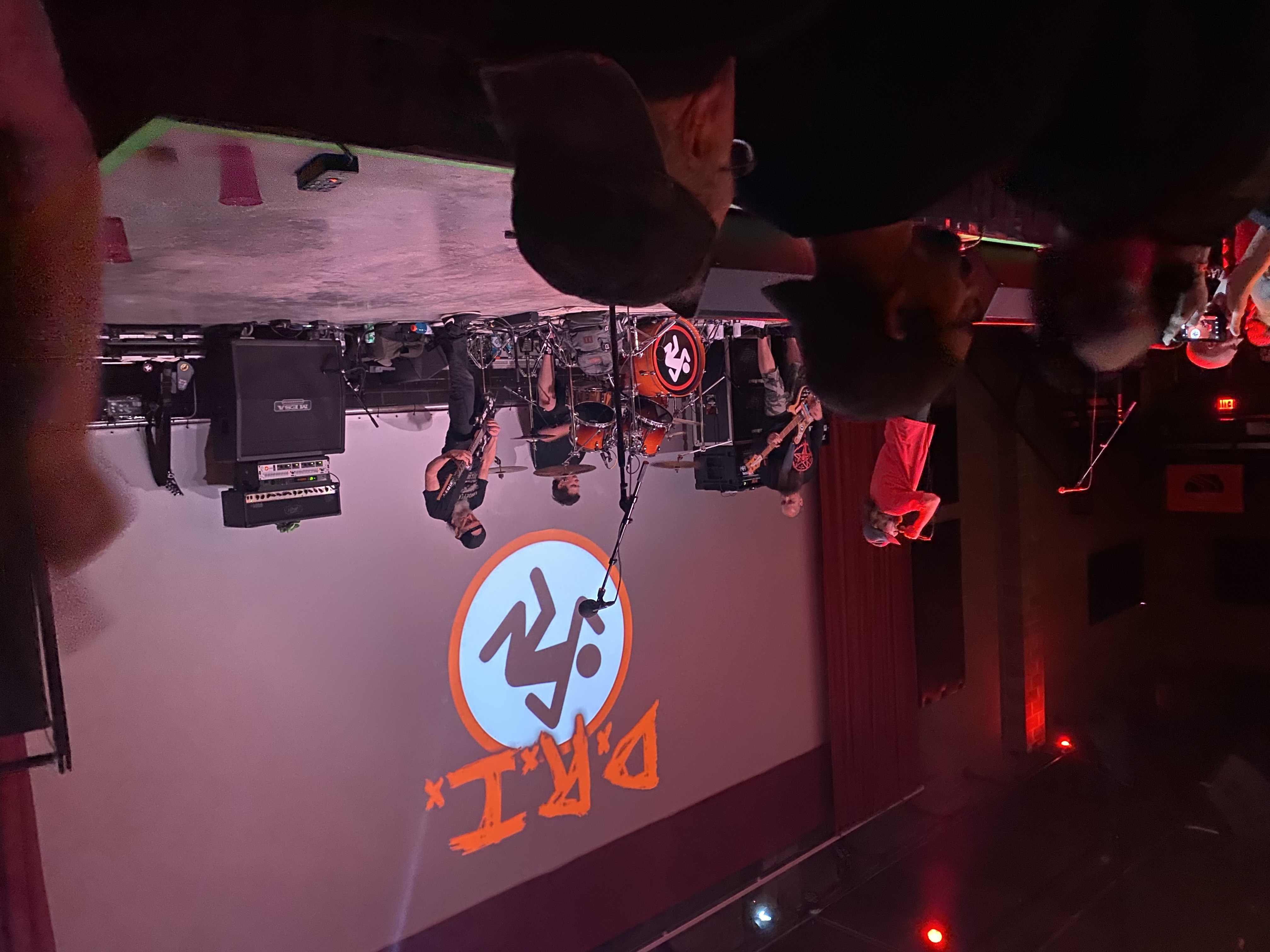 Skins and Bangers Joining Mosh as One: D.R.I. Makes Their First Appearance at Red Flag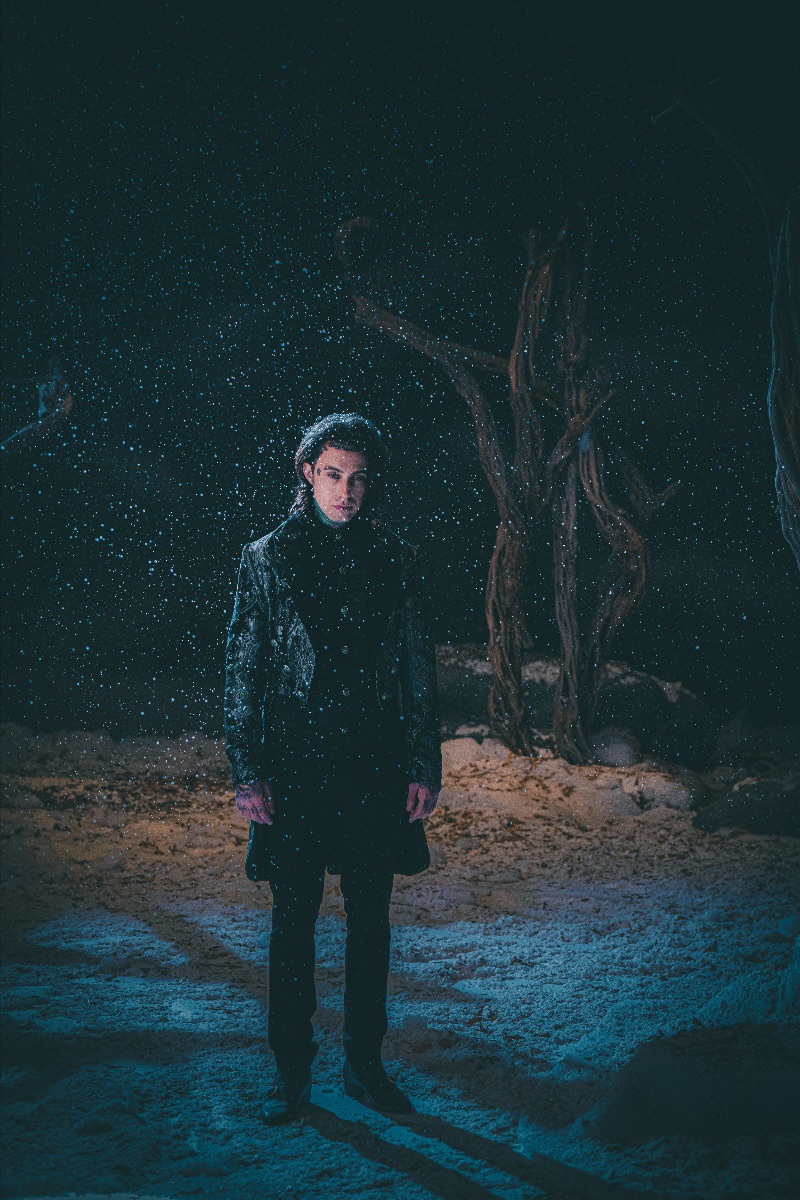 Recap: Live From The Unknown Tour 2022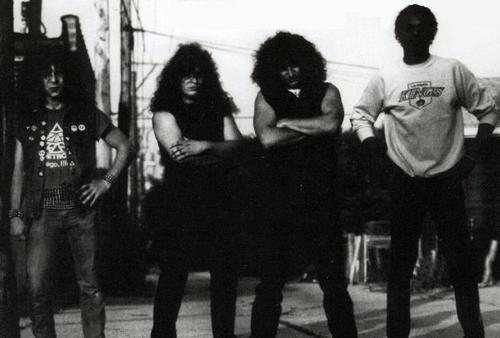 The Top 5 '80s Metal Subgenres That Never Took Off and The Bands That Carried the Monikers