NERVOCHAOS: Another Step In Worldwide Consolidation Achieved!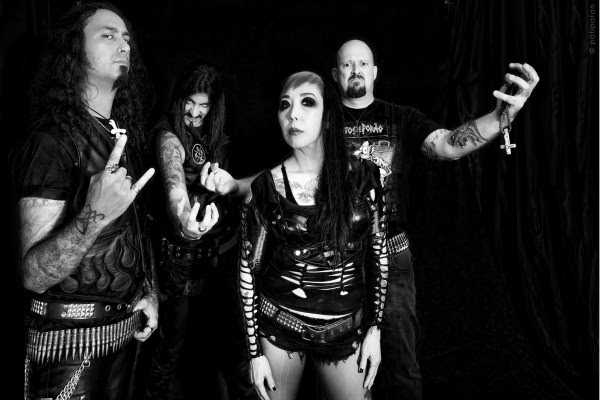 Brazilian death metal lords NERVOCHAOS – currently touring in Brazil - have taken another step in the worldwide consolidation! In an article, the international portal Headbangers Latinoamerica cited the group among the 40 Brazilian bands in the forefront of Brazilian Metal Today!
Bands like Ancesttral, Distraught, Torture Squad, Krisiun and Woslom are on the list as well. The article can be checked at this location:
HERE!
NERVOCHAOS follows in spreading the acclaimed 'Nyctophilia'. The work was released in Brazil by Cogumelo Records/Voice Music and in North America and Europe by Greyhaze Records. The album can already be bought in the main specialized stores in the market, or directly with the band, by email, Facebook or in the official store via the link
HERE!
Check out some videos taken from 'Nyctophilia':
– 360 ° music video for the song 'Ritualistic':
Facebook:
HERE!
YouTube:
HERE!
– Video clip for the song 'Ad Maiorem Satanae Gloriam':
Facebook:
HERE!
YouTube:
HERE!
– Lyric video for the song 'Moloch Rise':
Facebook:
HERE!
YouTube:
HERE!
Recently NERVOCHAOS announced their European/UK tour with BELPHEGOR + DESTROYER 666 + ENTHRONED And NORDJEVEL, kicking off on September 28th in Denmark. The tour is presented by The Flaming Arts. Find below the complete tour trek.
28th Sept – Copenhagen – Event Page
29th Sept – Dresden – TBA
30th Sept – Amstelveen – Event Page
01st Oct – Apeldoorn – Event Page
03rd Oct – Erfurt – Event Page
04th Oct – Berlin – Event Page
05th Oct – Oberhausen – Event Page
06th Oct – Bruges – Event Page
07th Oct – Marbehan – Event Page
08th Oct – London – Event Page
10th Oct – Glasgow – Event Page
11th Oct – Newcastle – Event Page
12th Oct – Belfast – Event Page
13th Oct – Dublin – Event Page
15th Oct – Paris – TBA
16th Oct – Grenoble – TBA
17th Oct – Marseille – Event Page
18th Oct – Lucurne – Event Page
19th October – Brescia – Circolo Colony
20th Oct – Graz – Event Page
21th Oct – Vienna – TBA
Catch NERVOCHAOS on their current tour in Brazil:
July 13 – Sao Paulo @Clash Club
July 14 – Jundiai, SP @Aldeia Bar
July 15 – Bueno Brandao, MG @Estancia Pè Da Serra
July 16 – Lavras, MG @Circuito Alternativo
July 17 – Cambui, MG @CPB
July 18 – Pocos De Caldas, MG
July 19 – Itauna, MG @Motrock Bar
July 20 – Belo Horizonte, MG @Matriz
July 21 – Vitoria, ES @Correria Music Bar
July 22 – Itabuna, BA @O Bardo Pub
July 23 – Vitoria Da Conquista, BA @Underground Pub
July 25 – Feira De Santana, BA @Offsina Music Lounge
July 27 – Aracaju, SE @Lado B
July 29 – Recife, PE @Burburinho
July 30 – Joao Pessoa, PB @Vitrola Bar & Studio
August 1 – Natal, RN @Bunker
August 4 – Parnaiba, PI @Buffet D'Granja
August 5 – Teresina, PI @Bueiro Do Rock
August 6 – Sao Luis, MA @Fanzine
August 9 – Santa Isabel, PA @Escola Lourdes Akel
August 10 – Braganca, PA @Viuva Negra
August 11 – Imperatriz, MA @Chacara Bar
August 12 – Araguaina, TO @Espaco Cultural
August 13 – Palmas, TO @Serreal
August 15 – Brasilia, DF @Palco Pro Estudio
August 16 – Goiania, GO @Estudio Sonoro
August 17 – Anapolis, GO @Joana Dark
August 19 – Cuiaba, MT @Caverna Bar
August 20 – Campo Grande, MS @TBA
NERVOCHAOS' most recent Asian tour – co-headlined with KRISIUN and presented by ALPHA OMEGA Management's ALPHA OMEGA Tours – was a success and has received a mini-documentary. In the video we will see the band's passage through Japan, South Korea, Singapore and Indonesia. Watch it here:
HERE!
NERVOCHAOS released their new album 'Nyctophilia' on March 10th in Brazil via Cogumelo Records. The art of both the cover and the booklet was created the talented Brazilian artist Alcides Burn (Blood Red Throne, Acheron, Iconoclasm, Malefactor, Queiron, Headhunter DC, etc). 'Nyctophilia' was recorded in Italy at Alpha Omega Studio, along with producer Alex Azzali, who is also responsible for mixing and mastering the work. Check out the outstanding 360° live studio video for the song "Total Satan":
HERE!
More information at:
NERVOCHAOS:
HERE!
Facebook:
HERE!
Read More News
Tags:
NERVOCHAOS, Nyctophilia, Ritualistic, Ad Maiorem Satanae Gloriam, Headbangers Latinoamerica



Red Baron

August 06, 2017


More News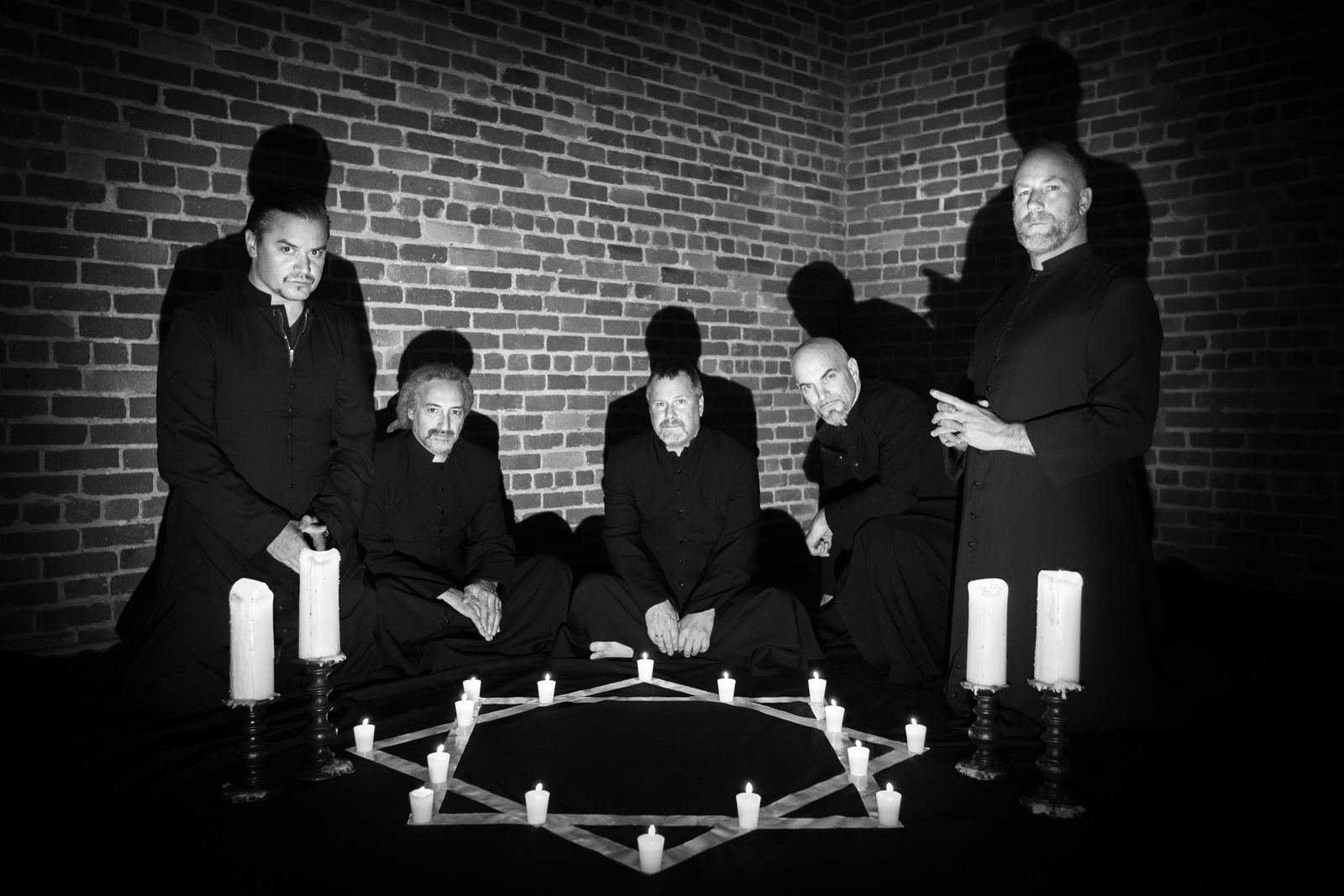 Mike Patton Cancels Faith No More & Mr. Bungle's Tour Dates, Citing 'Mental Health Reasons'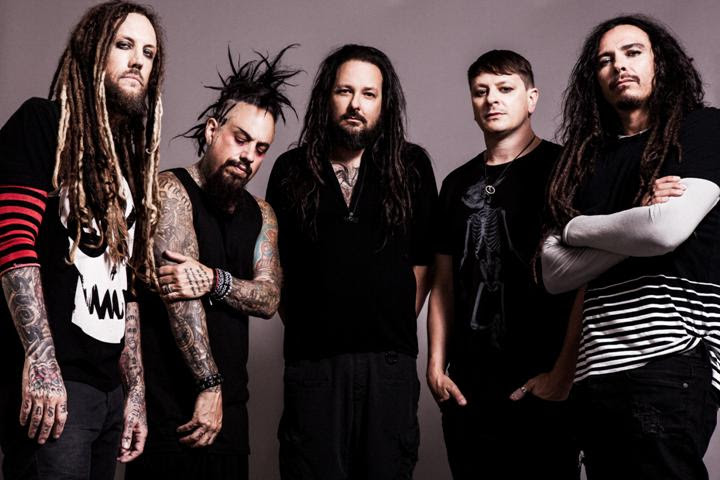 Korn Cancel Tour Dates Due To Frontman Contracting Covid-19

Iron Maiden Singer Bruce Dickinson Tests Positive for COVID-19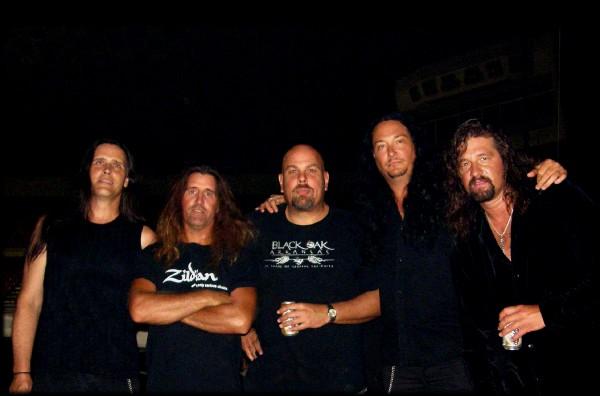 Metal Church singer Mike Howe's death ruled as suicide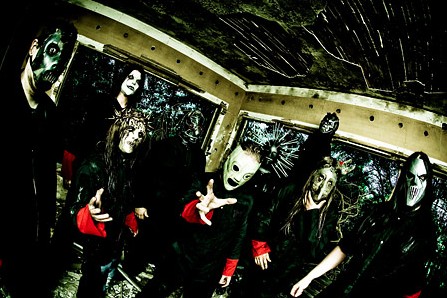 Joey Jordison, founding Slipknot Drummer has died aged 46