Testament, Sepultura, Prong and more announce Tour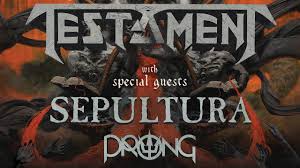 TOUR DATES BELOW:
TESTAMENT, SEPULTURA, PRONG + INFERNAL TENEBRA
04/06/17 Sunshine Theater - Albuquerque, NM
04/07/17 Gas Monkey Live - Dallas, TX
04/08/17 Aztec Theater - San Antonio, TX
04/09/17 House Of Blues - Houston, TX
04/10/17 House Of Blues - New Orleans, LA
04/12/17 The Ritz Ybor - Tampa, FL
04/13/17 Culture Room - Ft. Lauderdale, FL
04/14/17 House Of Blues - Lake Buena Vista, FL
04/15/17 Center Stage - Atlanta, GA
04/16/17 The Fillmore - Charlotte, NC
04/19/17 The National - Richmond, VA
04/20/17 Starland Ballroom - Sayreville, NJ
04/21/17 The Palladium - Worcester, MA (New England Metal & Harcore Festival)
04/22/17 The Paramount - Huntington, NY
04/23/17 Electric Factory - Philadelphia, PA
04/24/17 Ram's Head Live - Baltimore, MD
04/26/17 Metropolis - Montreal, QC
04/27/17 Phoenix Concert Theatre - Toronto, ON
04/28/17 Majestic Theatre - Detroit, MI
04/29/17 Bogarts - Cincinnati, OH
04/30/17 Agora Theatre - Cleveland, OH
05/02/17 Concord Music Hall - Chicago, IL
05/03/17 First Avenue - Minneapolis, MN
05/04/17 The District - Sioux Falls, SD
05/06/17 Summit Music Hall - Denver, CO
05/07/17 The Depot - Salt Lake City, UT
05/09/17 Roseland Theater - Portlant, OR
05/10/17 Commodore Ballroom - Vancouver, BC
05/11/17 Showbox Market - Seattle, WA
05/12/17 The Revolution Concert House - Boise, ID
05/15/17 Orpheum Theater - Flagstaff, AZ
05/16/17 House Of Blues - San Diego, CA
05/17/17 Livewire - Scottsdale, AZ
05/18/17 House Of Blues - Anaheim, CA
05/19/17 Regency Ballroom - San Francsco, CA
05/20/17 Brooklyn Bowl - Las Vegas, NV
TESTAMENT BIO:
The forbearers of thrash resemble a Lovecraftian brotherhood. They're the elder gods who set everything in motion for generations to imitate, while still ruling the roost from on high. Testament stand proudly among the same vanguard that boasted "The Big 4" and beyond.
For over three decades, the Bay Area quintet—Chuck Billy [vocals], Eric Peterson [guitar], Alex Skolnick [guitar], Steve DiGiorgio [bass], and Gene Hoglan [drums]—has consistently delivered unadulterated, unbridled, and unbreakable metal in its purest form without compromise or any signs of slowing down. Over the course of seminal releases ranging from The Legacy and Practice What You Preach to The Gathering and The Formation of Damnation, which won "Best Album" at Metal Hammer's 2008 Golden Gods Awards, the group's sales exceeded 14 million worldwide with 2 million in the U.S. alone. Most recently, 2012's critically praised Dark Roots of Earth assaulted the charts, moving over 20,000 first-week copies and seizing #12 on the Billboard Top 200, the band's highest U.S. chart bow ever. However, in 2016, Testament returns with more teeth than ever on Brotherhood of the Snake [Nuclear Blast].
"The first record is always classic because you form the band, you're totally into it, you go through the club scene, find yourself, and write your initial album over multiple years," explains Eric. "Then, you get signed and end up in a cycle. We took some time to do Brotherhood of the Snake, and it shows. Different influences came in. Normally, there are a few straight ahead thrash songs. We haven't had this many thrash tracks since The Legacy. It's a new era."
"I view Testament like I did when we started," adds Chuck. "I've been fortunate to be doing this for over 30 years. It means a lot. We're just going to continue doing what we do."
Following a whirlwind of touring in support of Dark Roots of Earth, the guys began individually writing in late 2013. In between a rigorous tour schedule, new music organically assembled. During the spring of 2016, they hit the studio with Juan Urteaga [Machine Head, Exodus] and quickly cut the album's 10 tracks.
"Having separate periods to write set it apart," Eric continues. "Everybody played hard. Chuck really surprised me and belted out stuff that's more melodic over the heavy speed metal riffs. It blended really well together."
"It does flow," Chuck agrees. "There's a lot of musicianship going on there, and I was finding hooks in the moment. I was able to feel it and just go."
The record commences on a deadly note with the title track. A whiplash-inducing riff catapults Chuck's unmistakable growl forward before snapping into mind-numbing leads. It's a brutal breakneck basher on par with the band's best.
"It was actually one of the first songs we put together," says the singer. "Once we heard it mixed, we were all like, 'Wow, we have the direction we're going in. It's really heavy.'"
Elsewhere on the record, "The Pale King" gallops ahead on an apocalyptic barrage of drums and guitars before culminating on an unshakable chant. "It was really natural," smiles Eric. "It has that old school vibe, but this new energy to it. It never lets up. I love that!"
Brotherhood of the Snake concludes on the crushing yet cinematic "The Number Game," which evinces Chuck's knack for a vivid lyrical story.
"I actually wrote it with Steve 'Zetro' Souza," he recalls. "I had that chorus, and it was one of those things where it had to be repeated. It's 14 days and 14 nights where this guy's on a killing spree. He does a countdown, and your life is based on the number you are. It was trip."
A fascinating concept rears its head during many of Brotherhood of the Snake's key moments, nodding to the mythical race from which the record it shares a name.
"There's a connection between the alien world and religion, and the whole storyline came from it," explains Chuck. "There's a story of a Sumerian race 6,000 years ago that went on crusades to basically dethrone religions. The earth was basically the place where their leader, The Pale King, set people to be imprisoned and mine for gold. It got the ball rolling."
Ultimately, this Brotherhood remains as powerful as ever. "If a Testament fan knows our history or has followed our last couple of records, they'll hear the progression," the frontman leaves off. "Everything is right there and in-your-face. That's the way it should be with us."
Read More News
Tags:
Testament, Sepultura, Prong, Tour, Infernal Tenebra



Kenny Larson

March 10, 2017


More News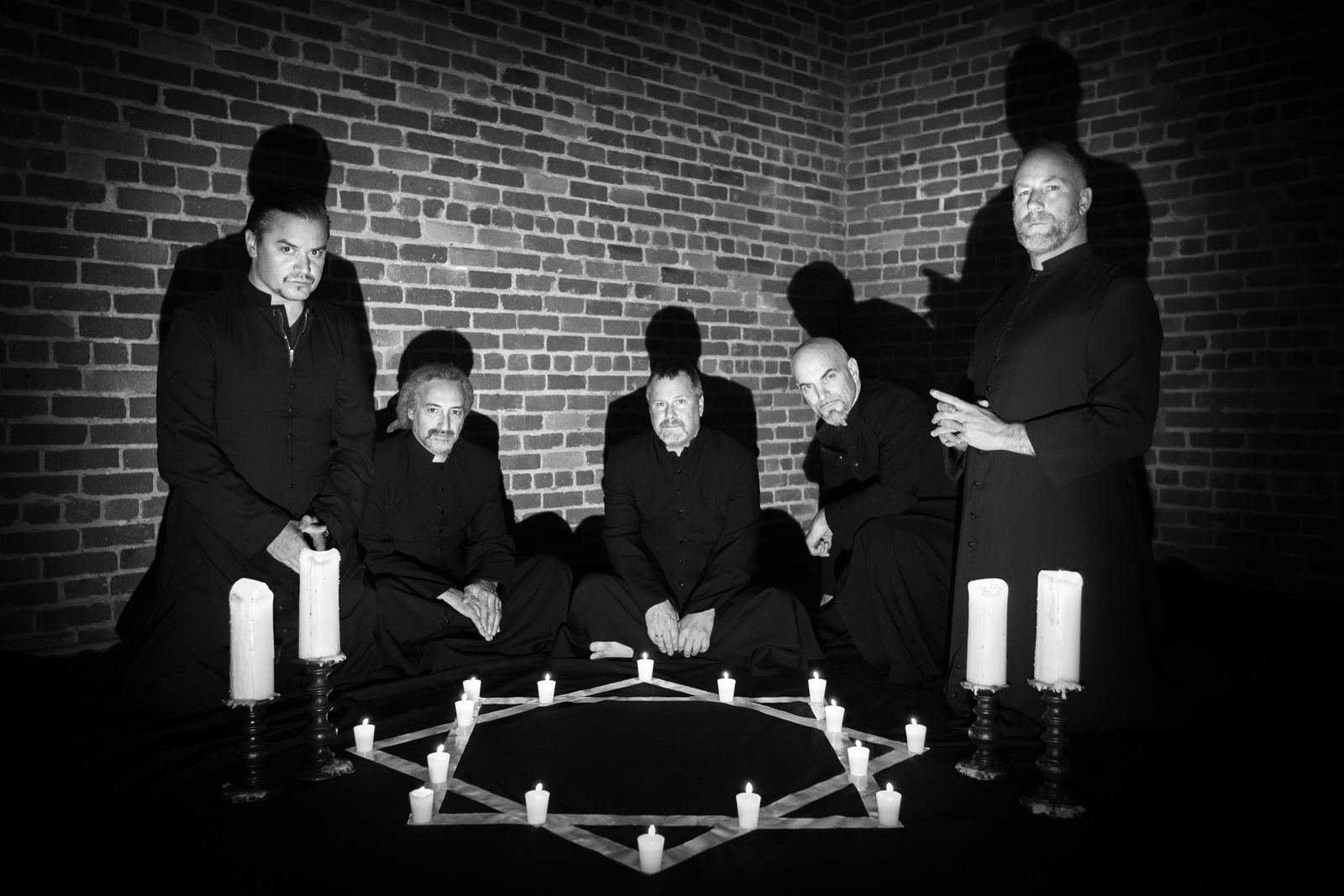 Mike Patton Cancels Faith No More & Mr. Bungle's Tour Dates, Citing 'Mental Health Reasons'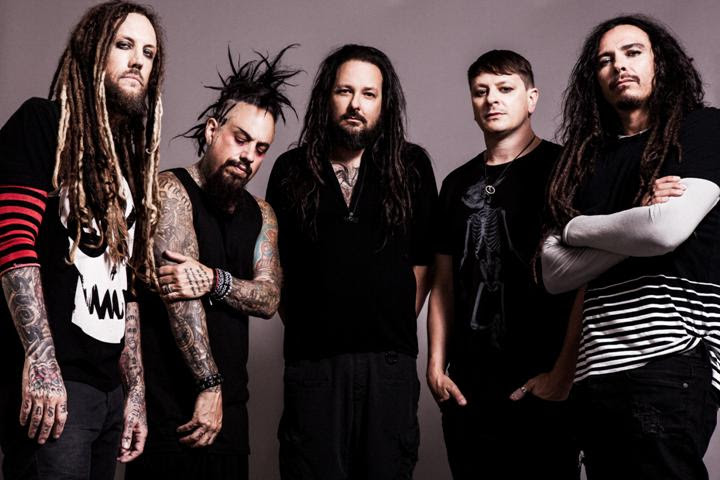 Korn Cancel Tour Dates Due To Frontman Contracting Covid-19

Iron Maiden Singer Bruce Dickinson Tests Positive for COVID-19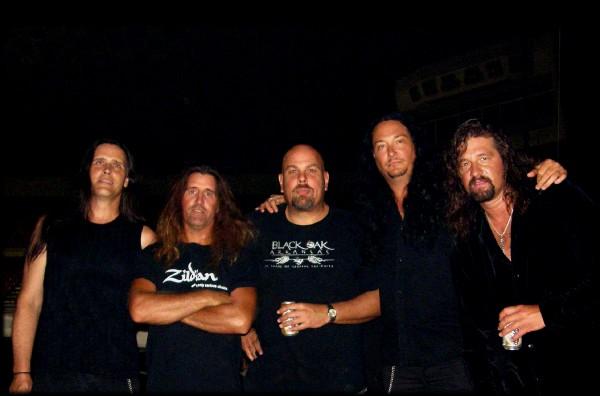 Metal Church singer Mike Howe's death ruled as suicide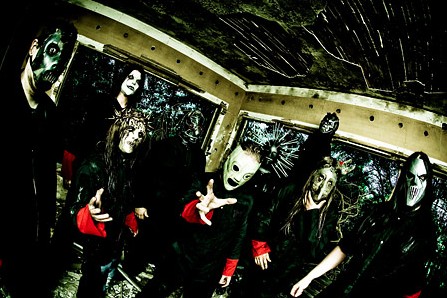 Joey Jordison, founding Slipknot Drummer has died aged 46