Happy Birthday to Tony Iommi!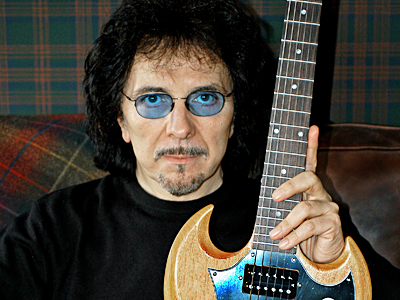 On 2/19/2017, the Father of Heavy Metal turned 69. The Gauntlet is grateful to have Mr. Iommi among the living and healthy after his brush with Cancer last year. This article contains 15 Iommi songs you may not have heard:
This list was curated by
N-D
at Ultimate Guitar. Thank you N-D!
1. Mythology - Spoonful (1968)
Mythology were an English blues rock band based in Carlisle that formed in early 1967. The band featured future Black Sabbath founding members Tony Iommi and Bill Ward. Mythology had some regional success but eventually disbanded after all four members were arrested and fined 15 pounds for possession of cannabis resin on 27 May 1968. Much of their gigging work dried up after this event, and they soon disbanded after the final show at the Queen's Hotel, in Silloth on 13 July 1968.
After the dissolution, Ward and Iommi, along with Ozzy Osbourne and Geezer Butler, founded a new band, The Polka Tulk Blues Band, later called Earth and finally renamed Black Sabbath.
And "Spoonful" is taken from a private audience recording of Mythology's that very last show on 7/13/1968.
2. Earth - The Rebel (1969)
"The Rebel" is without a doubt one of the most sought-after Black Sabbath songs ever recorded. Although a small fragment of this very not-Sabbath-like song can be heard on "The Black Sabbath Story Volume 1" video, most fans have never heard this still-unreleased 1969 demo.
At the time, the band had just returned from a German tour to begin rehearsing. Manager Jim Simpson suggested that they record "The Rebel," a song that was written by Norman Haines, who played keyboards in Jim's band Locomotive. Haines also took part in this session, playing organ and piano.
3. Rock Aid Armenia - Smoke on the Water (1989)
Rock Aid Armenia was a humanitarian effort by the British music industry to raise money to help those affected by the 1988 Armenian earthquake. The project is mostly remembered for the re-recording of Deep Purple's famous hit song, "Smoke on the Water," with different vocalists singing each verse. The track was recorded by a group of famous contemporary progressive rock, hard rock and heavy metal musicians who gathered at the historic Metropolis Studios in Chiswick, London. Recording began on July 8, 1989 and was completed over 5 different sessions.
The rock musicians involved in the recording of the song included: Bruce Dickinson, Bryan Adams, Ian Gillan, Paul Rodgers on vocals; Chris Squire on bass; Roger Taylor on drums; Geoff Downes and Keith Emerson on keyboards; Geoff Beauchamp on rhythm guitar; and Alex Lifeson, Brian May, David Gilmour, Ritchie Blackmore and, of course, Tony Iommi on lead guitars. John Paul Jones and Jon Lord were credited as "helping" behind the scenes with the track.
4. Hale And Pace and The Stonkers - The Stonk (1991)
The Stonkers were a supergroup to back up English comedy duo Hale And Pace for their 1991 charity single in aid of Comic Relief. The single was produced by Queen guitarist Brian May, who was also featured on the track. Other musicians performing on the single, besides Brian May playing keyboards and guitar, were David Gilmour and (yes!) Tony Iommi on guitar, with Neil Murray on bass. Joe Griffiths and Mike Moran contributed on keyboard. Cozy Powell, Roger Taylor and Rowan Atkinson (appearing as his character Mr. Bean) performed on drums).
5. Queen feat. Roger Daltrey and Tony Iommi - I Want It All (1992)
"The Freddie Mercury Tribute Concert for AIDS Awareness" was a concert held on Easter Monday, 20 April 1992 at the Wembley Stadium in London, UK in front of an audience of 72,000. The concert was produced for television by Ray Burdis and broadcast live on television and radio to 76 countries around the world, with an audience of up to one billion.The concert was a tribute to the life of Queen lead vocalist, Freddie Mercury, with proceeds going to AIDS research.
For the performance of "I Want It All," Queen were joined by Roger Daltrey (The Who) on vocals and Tony Iommi on guitar.
6. Diamond Head - Starcrossed (Lovers of the Night) (1993)
"Death and Progress" was a comeback album for the British heavy metal band Diamond Head and their first since "Canterbury," released 10 years earlier. The album is notable for a special guest appearance of Tony Iommi on the album's track "Starcrossed (Lovers of the Night)." Also, Dave Mustaine was a special guest on the other track, "Truckin'."
7. Cathedral - Utopian Blaster (1995)
In 1995 British stoner/doom metal band Cathedral have released tehir third album "The Carnival Bizarre." And the song "Utopian Blaster" off it features Tony Iommi on guest guitar.
8. Drain - Black (1999)
Drain (also known as Drain STH with "STH" for Stockholm) was an all-female alternative metal band from Sweden. They released their second and last album "Freaks of Nature" in 1999, and it notable for Tony Iommi's guitar work on the album's track "Black."
Also, in 2005, Iommi married Maria Sjöholm, vocalist for Drain. They met around 1998, when Tony was working on music for Drain. After a year of talking on the phone, in 1999, Maria relocated to England and moved into Tony's home. On 19 August 2005, without telling anyone, Maria and Tony were wed at the Sunset Marquis hotel, with only one witness present. Tony calls the low-key wedding the "Best thing I ever did!"
9. Tony Iommi feat. Billy Idol - Into the Night (2000)
In 2000 Tony Iommi released his debut solo album simply named "Iommi." Tony recorded songs for it from 1996 to 2000 with different famous musicians. The album features vocals from Henry Rollins, Skin, Dave Grohl, Phil Anselmo, Serj Tankian, Billy Corgan, Ian Astbury, Peter Steele and Ozzy Osbourne among others. And the last track on the album, "Into the Night," features vocals by Billy Idol.
Iommi also said that they "actually wrote a few tracks with Billy [Idol]... three with Phil Anselmo...and two tracks with Billy Corgan, but you know, we could only use one of each." There is also a track entitled "Something Wicked This Way Comes" written and recorded with Scooter Ward of the band Cold that was not included on the album.
10. Ozzy Osbourne and Tony Iommi with Wu-Tang Clan - For Heaven's Sake 2000 (2000)
"Loud Rocks" was an album of collaborations between hard rock and hip-hop artists performing songs of the latter, released in 2000. It saw such collaborations as System of a Down & Wu-Tang Clan, Sevendust & Xzibit and Incubus & Big Punisher among others. And for this project Ozzy Osbourne and Tony Iommi join Wu-Tang Clan for their new reindition of classic track "For Heaven's Sake."
11. Tony Iommi with Glenn Hughes - I Go Insane (2005)
Tony Iommi worked with Glenn Hughes a lot of times, with Hughes even being a vocalist for Black Sabbath from 1985 to 1986, assuming vocal duties on the album "Seventh Star" - an album that was originally intended to be Iommi's first solo album. The pair also has a legendary "The 1996 Dep Sessions," which was released in 2004, but they finally did a full-legth official collaboration in 2005 with their album "Fused." And the beautiful "I Go Insane" is the closing track on album.
Also, back in 1996 Tony Iommi and Glenn Hughes recorded "Eighth Star," which was inteded to be Iommi's debut album (after "Seventh Star" was released under Black Sabbath name), but never was oficially released since that time.
12. Girlschool - I Spy (Dio/Iommi Mix) (2008)
Girlschool, British all-female rock/metal band, released their eleventh studio album "Legacy" in 2008. And for this album they invited some guest musicians, including Lemmy, Twisted Sister's Eddie Ojeda and Jay Jay French, Whitesnake's Neil Murray, etc. And the band also put two versions of their song "I Spy": original version aka "Girlschool Mix" and "Dio/Iommi Mix" featuring Ronnie James Dio on vocals and Tony Iommi on guitars.
13. WhoCares - Out of My Mind (2011)
In 2011 Tony Iommi and Deep Purple vocalist Ian Gillan formed new charity supergroup WhoCares to raise money to rebuild a music school in Gyumri, Armenia after the destruction of the city in the 1988 earthquake in Armenia. In addition to Ian Gillan and Tony Iommi, many artists took part in the charity music project including Jon Lord (Deep Purple) on keyboards, ex-Metallica bassist Jason Newsted, Iron Maiden drummer Nicko McBrain, and HIM guitarist Mikko "Linde" Lindström.
Ian Gillan also used to be a vocalist for Black Sabbath from 1983 to 1984, releasing "Born Again" album with the band.
14. Ronnie James Dio, Tony Iommi, Rudy Sarzo & Simon Wright - God Rest Ye Merry Gentlemen (2011)
"We Wish You a Metal Xmas and a Headbanging New Year" is a compilation album of Christmas songs played by an all-star collection of hard rock and metal artists. Each track puts together a unique supergroup playing a traditional Christmas selection. And for this unique reindition of "God Rest Ye Merry Gentlemen" Tony Iommi were joined by Ronnie James Dio on vocals, Rudy Sarzo on bass and Simon Wright on drums.
15. Tony Iommi and Birmingham Cathedral Choir - How Good It Is (2017)
In January 2017 Tony Iommi issued an unusual collaboration with Birmingham Cathedral Choir as a way of "giving something back" to his home city. The project was born out of Iommi's friendship with the Dean of Birmingham, the Very Reverend Catherine Ogle, which developed when he was battling cancer in 2012. Tony Iommi has composed a choral piece especially for Birmingham Cathedral, featuring words selected by Catherine Ogle. The lyrics were inspired by Psalm 133 which talks about people living together in unity which "is what Birmingham is all about," Dean Ogle said.
Describing the piece, Iommi said in a press release: "It's just a little bit different to Sabbath! We've done instrumental work before with orchestras and it's something I enjoy doing. It's completely different from any of the heavier stuff. This is a completely new piece of music and I'm really pleased with it."
BONUS: Jethro Tull - A Song For Jeffrey (1968)
Maybe you didn't know this, but yes, Tony Iommi also was a member of folk rock heroes Jethro Tull! Iommi, Geezer Butler, Bill Ward and Ozzy Osbourne were in a band called Earth. They carried on until December 1968, when Iommi joined Jethro Tull. However, he was a band's member for two weeks or so and then he quickly came back to Earth.
And Tony Iommi's one-and-only "performance" with Jethro Tull was filmed for "The Rolling Stones Rock and Roll Circus," an event organized by The Rolling Stones which took place in December 1968 at Intertel Studio, Wembley, England. Though only Ian Anderson was live - the rest of the band including Iommi were synching/miming to a tape.
Tony Iommi said: "I learned quite a lot from [Jethro Tull's Ian Anderson], I must say. I learned that you have got to work at it. You have to rehearse. When I came back and I got the [Earth] back together, I made sure everybody was up early in the morning and rehearsing. I used to go and pick them up. I was the only one at the time that could drive. I used to have to drive the bloody van and get them up at quarter to nine every morning; which was, believe me, early for us then. I said to them, 'This is how we have got to do it because this is how Jethro Tull did it.'"
Thank you Tony for giving us the greatest gift in our lives.
Discussion on this and other topics can be found at
Ultimate-Guitar
Read More News
Tags:
Black Sabbath, Tony Iommi, Birthday



Kenny Larson

February 20, 2017


More News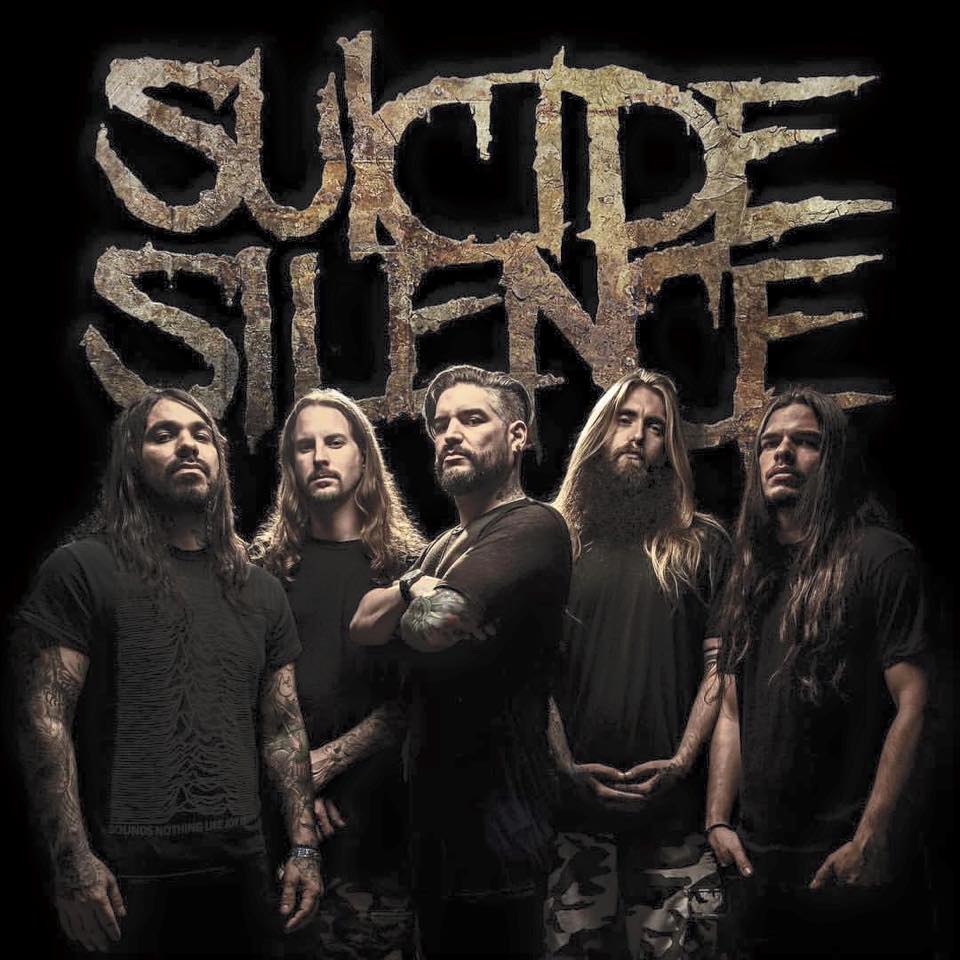 SUICIDE SILENCE And CHELSEA GRIN Announce Fall 2023 North American Tour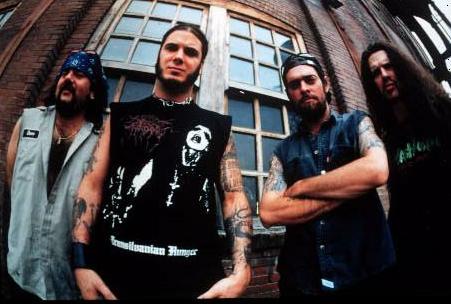 MIKE PORTNOY Says PANTERA Reunion Is 'Phenomenal'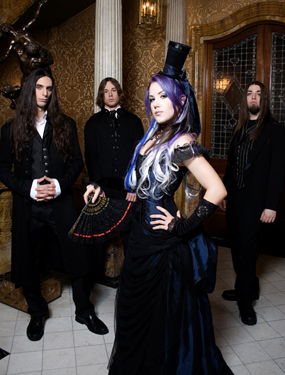 Canada's The Agonist Calls It Quits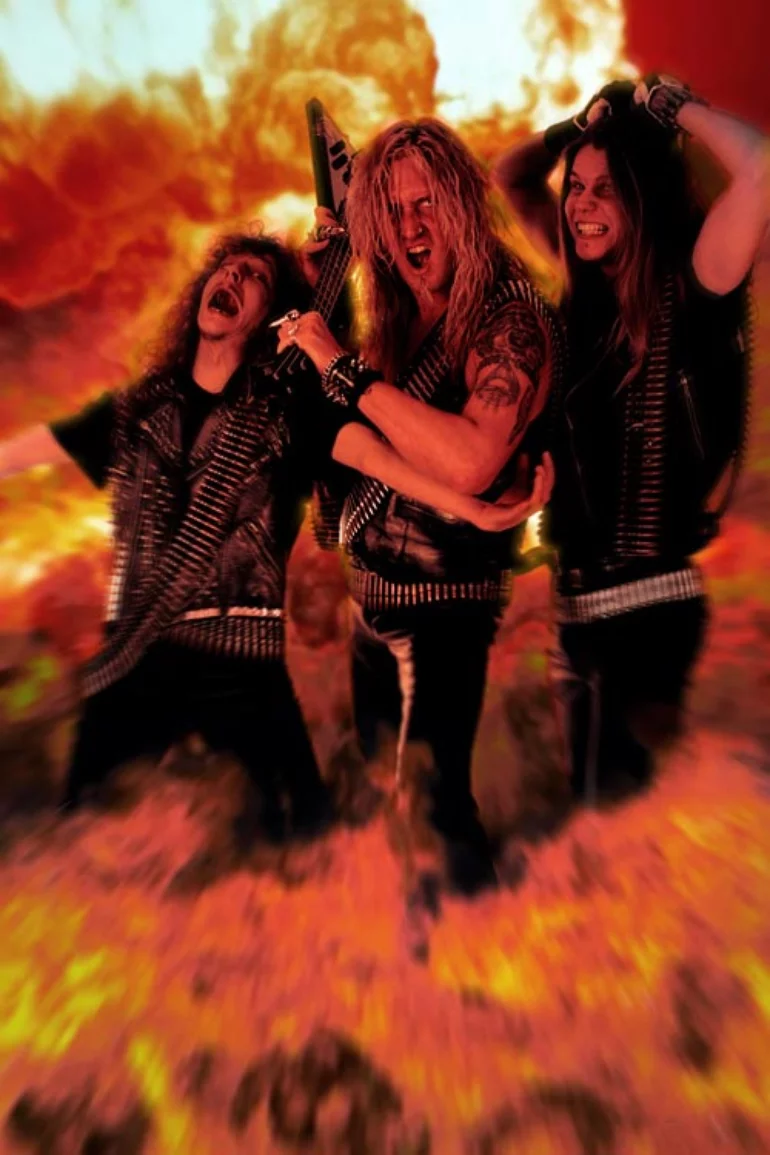 The Top 5 Metal Songs About the Bond Between a Band and Their Fans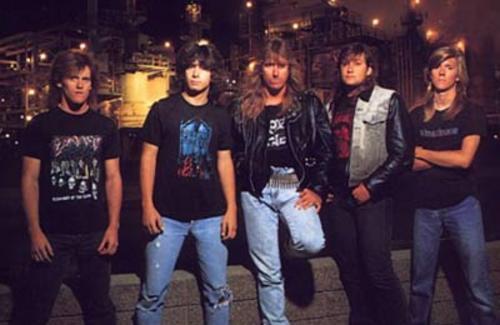 The Top 5 Metal Songs About Being in a Vegetative State