SEPULTURA - Machine Messiah FULL ALBUM REVIEW!!!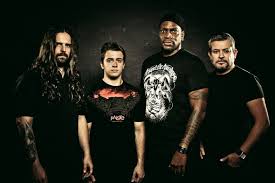 I grew up in the late eighties when thrash was just a fringe metal genre. Well look at it now. The Brazilian beasts of mayhem Sepultura have not lost anything over the years. Back in the day when the pencil necks were listening to Winger and Poison, I was listening to such monsters as Slayer, Metallica, Anthrax, Exodus and the mighty Sepultura. These guys have always been a constant middle finger to bubblegum metal across the globe. Ever since the release of their album "Arise" I simply wasn't the same guitar player. These guys opened up a world to me that was raw, dynamic, and super aggressive.
Their latest release, Machine Messiah, which is scheduled to be released January 13 does not disappoint. This record is definitely the most progressive with respect to the composition of the songs. These old fuckers have still got it in spades. I intend to review this record with much attention to the astonishing quality and the direction that this record is going thematically.
1. Machine Messiah - The dark chord progression over a tasty chorus effect aluminates the melodic harmonies coming off the guitars. Then it bursts into the sickest tone I have ever heard on a Sepultura record. This is an intro for an album that I believe is focused on the internets impending takeover of human consciousness. I mean come on folks, more people spend time on Facebook than they do in religious institutions. So I know I'm not shooting too far off the grid here. The keyboard was very tastefully done and did not over saturated the guitars.
2. I Am The Enemy - I am definately my own worst enemy. Procrastinator extraordinaire. This a thunderous exposition that I can't wait to hear it live. Today's heavy metal owes a lot to these guys. They were the first guys to really take thrash to a progressive level back in the late eighties and these guys are killing it.
3. Phantom Self - That image of our lives that we want and present for others to see in cyberspace. It's our own hypocrisy put on blast and is skillfully being expressed in this skullcrusher of a tune.
4. Alethea - This track starts out sounding like a spaceship taking off into the metalsphere then explodes into a full frontal assault that has the same edginess that made Mastodon famous. I mean that in the most complimentary way.
5. Iceberg Dances - This a dizzying spiral descending into a double bass abyss that is extremely well performed as is the composition. These are chugging and ripping in so many direction in a mesmerizing arrangement of notes. This entire record sounds like it was recorded live. I love the interplay between the guitars throughout the entire album. This song is going to make metal instrumental history for sure.
6. Sworn Oath - This is an intense symphonic exposition that digresses to supersonic metal from outer space. Ear candy indeed.
7. Resistant Parasites - The dark primal grooves coming off the bass and the guitars are absolutely relentless. I never thought I would ever hear something this precise and thunderous from these legends of metal. These guys have definitely raised the bar as artists and musicians. The many shifts within' the time space stratosphere are as brutal as they are mind bending. It is amazing that these guys keep it together. The great master of percussion Tomas Haake would certainly appreciate this record. Thematically I think this song is about malware and spyware…..think of all the stuff we have to have on our computers to block that shit.
8. Silent Violence - I really love how these tracks are connected together as if it were one huge opus. I dig it man. The drummer is an absolute madman on this track.
9. Vandals Nest - Folks, listen up. I have an announcement to make. Speed Metal is alive and well and living in the hearts and minds of Derrick, Andreas, Paulo, and Eloy. I can reasonably see that this song can do for them what "Reign In Blood" did for Slayer. I shit you not.
10. Cyber God is a relentless doom rising from an apocalyptic pyre. It reaches right at you and pulls you into the flames. It's like Pink Floyd grew some metal balls. And the vocalist…..Phil Anselmo (pre smack) doesn't have shit on this guy. This song is clearly about the internet one day bringing us all into submission. That's what I am getting from this thing thematically. I have got to get my hands on the damn lyrics.
Sepultura is:
Derrick Green | Lead Vocals
Andreas Kisser | Guitars
Paulo Jr. | Bass
Eloy Casagrande | Drums
Read More News
Tags:
Sepultura, Machine Messiah, Brazil



Red Baron

December 15, 2016


More News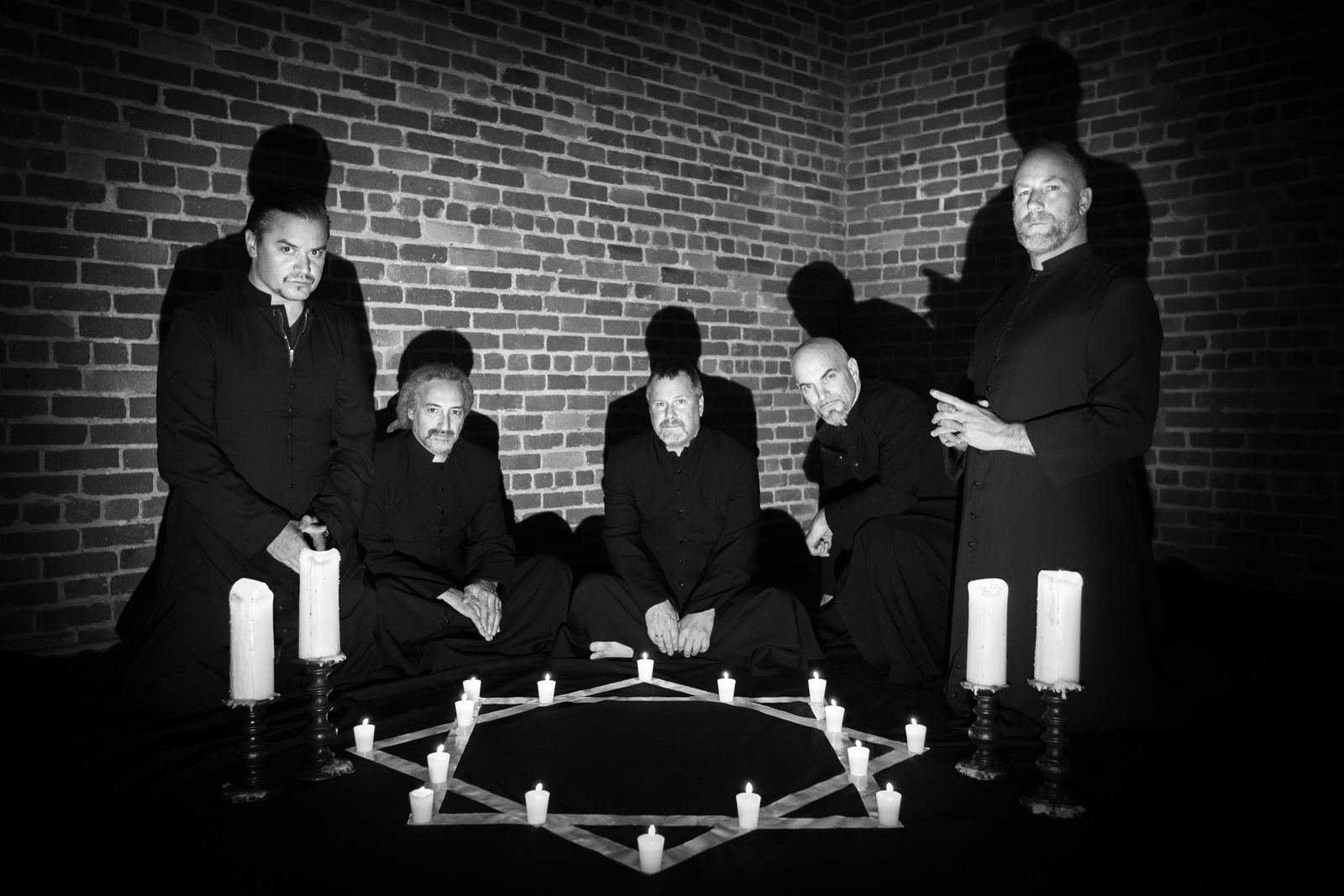 Mike Patton Cancels Faith No More & Mr. Bungle's Tour Dates, Citing 'Mental Health Reasons'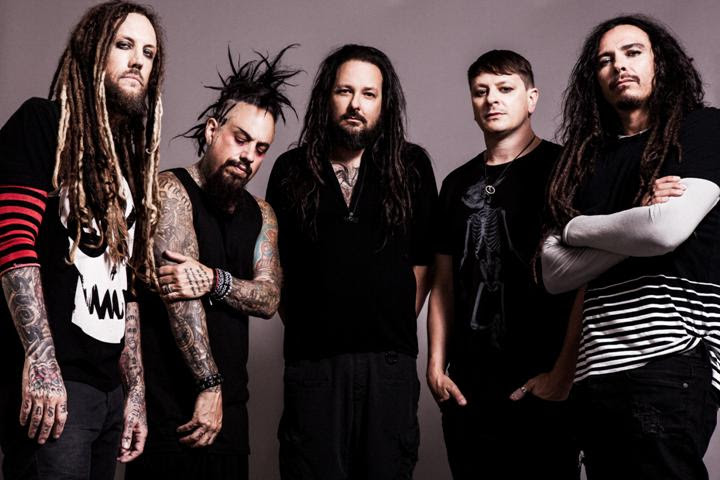 Korn Cancel Tour Dates Due To Frontman Contracting Covid-19

Iron Maiden Singer Bruce Dickinson Tests Positive for COVID-19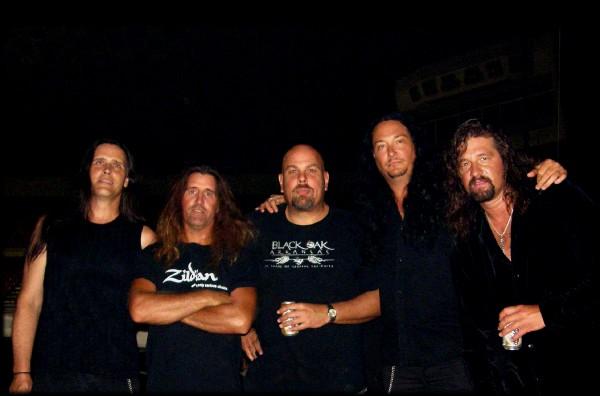 Metal Church singer Mike Howe's death ruled as suicide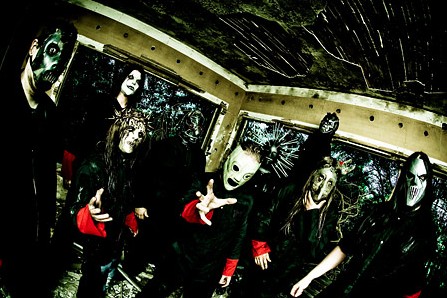 Joey Jordison, founding Slipknot Drummer has died aged 46