Korn release new album and tour dates!
Capitalizing on their artistic bond and deep history to pull through the darkness, the band were able to work in new ways to create a modern record that reinvents their iconic sound in a fresh and exciting way.  
Experience KORN's THE SERENITY OF SUFFERING now available at iTunes, Spotify, Google Play and Amazon  
Since the summer, as the multi-platinum 2x Grammy Award-winning band made their way across America on co-headlining sold-out tours with Rob Zombie (Return of the Dreads) and Breaking Benjamin (Nocturnal Underground), album cuts "Rotting In Vain," "Insane," "A Different World" featuring Corey Taylor and "Take Me" emerged and were heavily embraced by media and fans alike.  Collectively their videos garnered over 15 million views on YouTube and have been streamed 10 million times.  At radio, "Rotting In Vain" is charting at #4 on Active Rock and continues to hold tight after 13 weeks at #4 on Billboard's Mainstream Rock Songs chart.  
Produced by Nick Raskulinecz (Foo Fighters, Deftones, Mastodon), THE SERENITY OF SUFFERING is highlighted by a return to a dual-guitar dynamic and some of front man Jonathan Davis' most inspired moments of self-reflection and expression. It finds KORN-who is also James "Munky" Shaffer (guitar), Reginald "Fieldy" Arvizu (bass), Brian "Head" Welch (guitar) and Ray Luzier (drums)--harnessing all the anger, power and trademark balance of darkness and light that made their name all those years ago.    
To commemorate the release of THE SERENITY OF SUFFERING, KORN will perform a special invitation-only show for SiriusXM tonight, Friday, October 21 at the beautifully ornate Theatre at Ace Hotel in Downtown Los Angeles. The private performance will air live tonight starting at 8:00 pm PT on SiriusXM's Octane, channel 37, and through the SiriusXM app on smartphones and other connected devices, as well as online at siriusxm.com.  The show, which will feature KORN performing songs from the new album as well as songs from their 20+ year career, will re-air on SIRIUS XM's Liquid Metal (date TBA)  The band will follow with a headlining performance this Sunday, October 23 at the Aftershock Festival in Sacramento, CA as the last date on their U.S. tour agenda for this year.
Critical quotes:   
"...Suffering is heavy enough to stand proudly in the KORN kanon..."
-          Christopher Weingarten, Rolling Stone (10/20/16)  
"KORN's new release, The Serenity of Suffering, is the most exhilarating, multifaceted and cathartic album the band has crafted since 2003's Take A Look In The Mirror."
- Jon Wiederhorn, Guitar World (December 2016)  
"KORN is once again redefining themselves by presenting some of the heaviest music they've written in years...Jonathan Davis is in fine form vocally, the riffs are booming, boisterous and large, and the production nicely balanced between rhythmic low end and crunchy guitar tone.  In other words, this one's a keeper." 
-          George Pacheco, Outburn (Issue 86)  
"The band's strongest and most confident release in years. From the one-two-three KO of the album's opening tracks - 'Insane,' 'Rotting in Vain' and 'Black is the Soul' - it's clear the band has rediscovered its stride...Each track is powerful with detuned-through-the-floor guitar riffs and arena-ready choruses that are almost pretty at times...Davis' voice is the strongest it's ever been...Right now, there is no band in the world that does what KORN does."
--Cesareo Garasa, Bakersfield Californian (10/19/16)  
"With the newest album, The Serenity of Suffering,...the boys are bringing back KORN's original guttural wrench. When you hear Jonathan Davis' gritty vocals and dark lyrics, James 'Munky' Shaffer and [Brian 'Head'] Welch's battling guitar riffs, Reginald 'Fieldy' Arvizu's driving bass and Ray Luzier's powerful performances on drums -- it's like coming home."
--Deb Harvell, NWA Democrat Gazette (10/14/16)  
"The Serenity of Suffering continues the long tradition of KORN, and its lead vocalist/lyricist Jonathan Davis in particular, exploring darker, agitated emotions in the songs."
--Alan Sculley, Sarasota Herald-Tribune (10/4/16)  
"KORN's aggression always has stemmed more from internalized demons and struggles detailed in the cathartic lyrics by Davis. The Serenity of Suffering might be his most autobiographical album yet, challenging his self-destructive tendencies head-on."
            --Scott Tady, Beaver County Times (8/25/16)  
"[The album is] even heavier than KORN's previous 11 efforts, but still true to KORN's angst-ridden lyrics."
            --Chuck Yarborough, Cleveland Plain Dealer (8/16/16)  
"[Davis] delivers a particularly intense performance throughout the disc. "
            --Jeff Niesel, Cleveland Scene (8/15/16)  
"As a whole, The Serenity of Suffering represents the stellar trajectory of KORN in its entirety, and gives us a glimpse at what the future holds for the band...Using their combined efforts, the band were able to craft their art in new ways to create a modern record that reinvents their iconic sound in a fresh and exciting way. The lyrical content of The Serentity of Suffering is some of the most personal that Jonathan Davis has written during his career...Fear. Loss. Frustration. Hopelessness. All topics that the band has touched on before with their previous releases, but Davis has upped the level of urgency represented in each track."
-Adam Tibbott, Revenant Media (10/17/16)  
"The Serenity Of Suffering is very much an on rails experience."
-wookubus, ThePRP.com (10/18/16)  
"The Serenity of Suffering is easily KORN's most diverse release; featuring melody, aggression, new sounds and old staples in just about equal measures wrapped into some of the band's strongest songs in years. If you can't listen to The Serenity of Suffering and appreciate what it has to offer, 
you were probably never a fan in the first place."
-Trey Spencer, Sputnik Music (10/18/16)
KORN's complete tour routing is:  
DATE LOCATION VENUE
SUN 10/23 Sacramento, CA Discovery Park
SAT 12/3 Phoenix, AZ Celebrity Theatre
MON 12/12 Manchester, United Kingdom Manchester Arena
WED 12/14 Glasgow, United Kingdom The SSE Hydro
THU 12/15 Birmingham, United Kingdom Barclay card Arena
FRI 12/16 London, United Kingdom SSE Arena, Wembley
SUN 12/18 Cardiff, United Kingdom Motorpoint Arena Cardiff
MON12/19 Nottingham, United Kingdom Motorpoint Arena Nottingham
SAT3/11 Zurich, Switzerland Samsung Hall
SUN3/12 Milan, Italy Alcatraz
WED 3/15 Lisbon, Portugal Campo Pequeno
FRI 3/17 Madrid, Spain Barclaycard Center
SAT 3/18 Barcelona, Spain Sant Jordi Club
MON 3/20 Paris, France Zénith de Paris
TUE 3/21 Antwerp, Belgium Lotto Arena
WED 3/22 Tilburg, Netherlands 013 Poppodium
FRI 3/24 Stuttgart, Germany Hanns-Martin-SchleyerHalle
SAT 3/25 Düsseldorf, Germany Mitsubishi Electric Halle
MON 3/27 Hamburg, Germany Sporthalle Hamburg
TUE 3/28 Berlin, Germany Velodrom
THU 3/30 Prague, Czech Republic Forum Karlín
FRI 3/31 Warsaw, Poland Torwar
SUN 4/2 Munchen, Germany Zenith
MON 4/3 Wien, Austria Planet.tt Bank Austria Halle Gasometer
About KORN:
KORN built an immortal bond in 1993 the first time Jonathan Davis, James "Munky" Shaffer, Reginald "Fieldy" Arvizu, and Brian "Head" Welch decided to make music as a unit. They shed blood, sweat, and tears in the studio and on stage, fashioning an undeniable and unique sound that would permanently alter the course of rock music. After six seminal releases, two Grammy Awards, countless sold out shows, and selling 35 million albums worldwide, Head left the group in 2004 to face the demons of addiction. KORN soldiered on, adding drummer Ray Luzier in 2007 and releasing four more full-length releases. In 2012, a triumphant and tear-filled reunion happened on stage as the group headlined the Carolina Rebellion Festival with Head reprising his legendary part on "Blind." The initial bond came back into focus, and it was time for their next studio album, The Paradigm Shift, which seamlessly melds the group's ever-present spirit of innovation with their signature metallic catharsis, paving the way for the future yet again. In 2014, KORN started their 20th anniversary celebrations, playing their critically acclaimed self-titled debut album in its entirety. The shows were so well received, the group continued the festivities into 2015, performing the record on tour to fans around the world. Look for KORN to release their twelfth album The Serenity of Suffering this October.  
Read More News
Tags:
KORN, TOUR, ALBUM



Red Baron

October 21, 2016


More News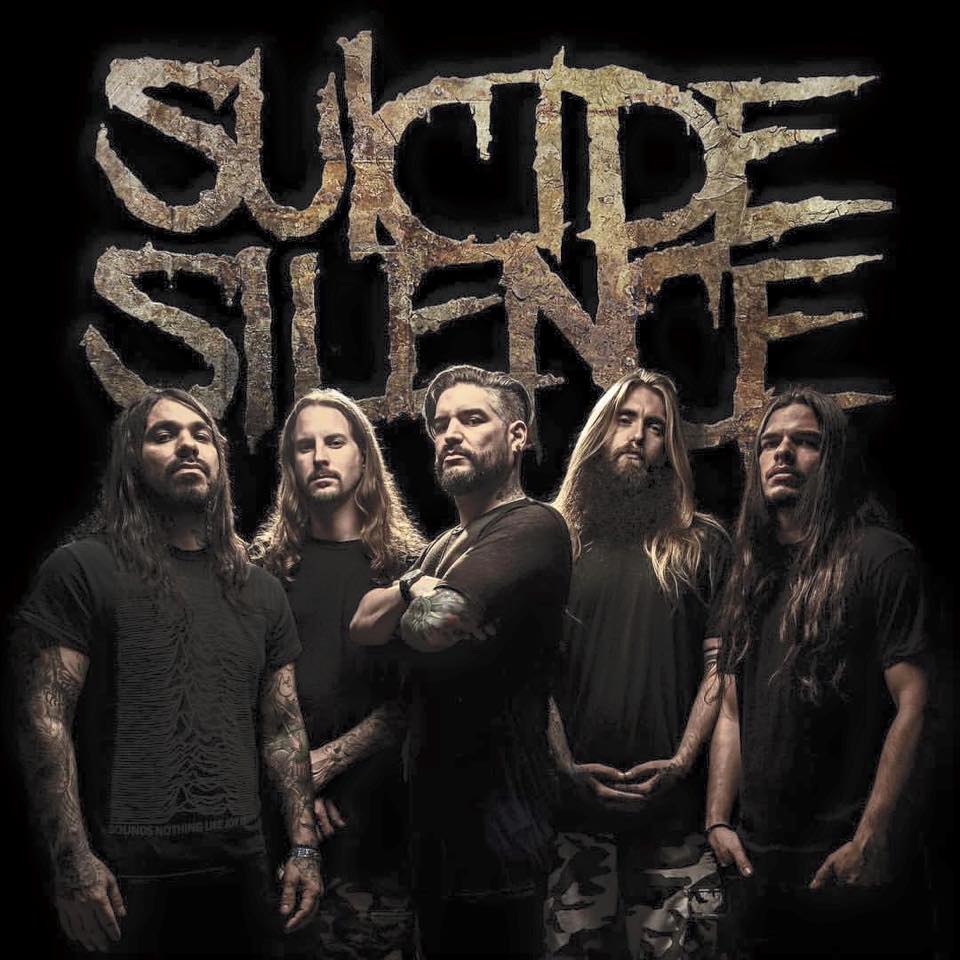 SUICIDE SILENCE And CHELSEA GRIN Announce Fall 2023 North American Tour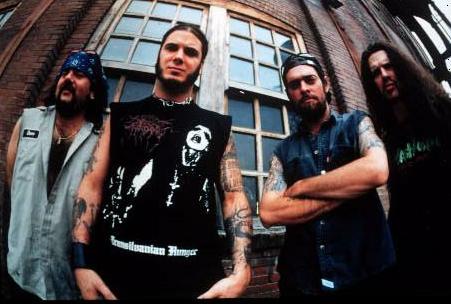 MIKE PORTNOY Says PANTERA Reunion Is 'Phenomenal'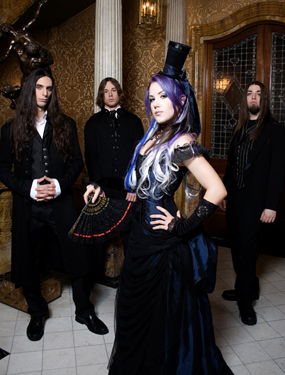 Canada's The Agonist Calls It Quits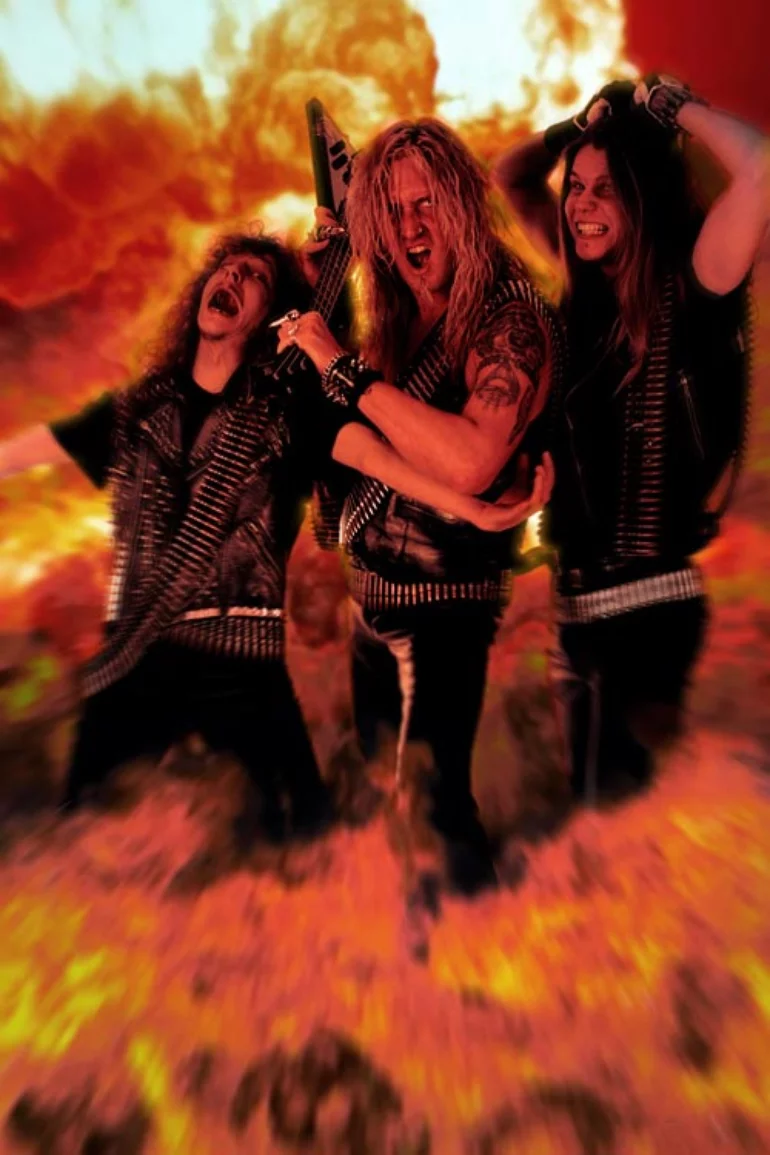 The Top 5 Metal Songs About the Bond Between a Band and Their Fans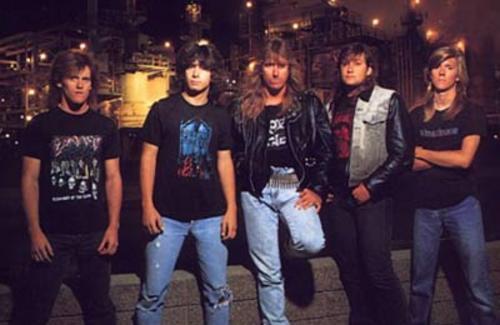 The Top 5 Metal Songs About Being in a Vegetative State