STONE SOUR Interview With Josh Rand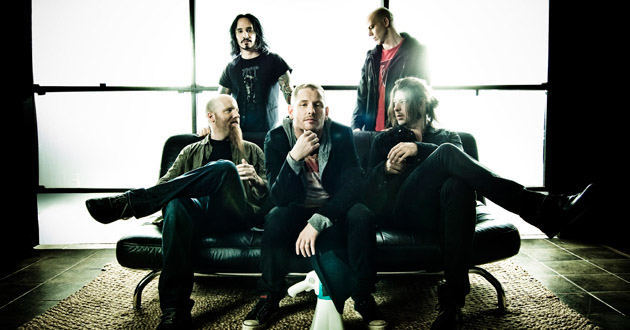 The Gauntlet's Shauna O'Donnell recently spoke with Stone Sour's Josh Rand about the band's new album.
Hi Josh, thanks for talking with me today. You guys are going to release House of Gold & Bones Pt. 2, which is the second part of your two album series, House of Gold & Bones, on Roadrunner Records , April 9, 2013. For those who don't know, explain the concept going on behind the two records.
Josh: The concept is actually the story of the main character, which is a human. Basically he has to make a decision that is ultimately going to change his life. It's a story of four characters where ultimately you decide how it ends. It's up to you, but basically it comes down to making the decision that is going to change this person's life for better or for worse. Some people are going to say that the other characters are good versus evil. I think it is definitely a concept or story that every person can relate to on some level.
Did all of you participate in the writing or was it all based off of Corey's story?
Josh: Well he wrote the short story and he usually writes all of the lyrics. The rest of us contribute musically, which is probably why we are as diverse of a band as we are. That's why song 1 does not sound like song 5. All of us basically brought in all our songs like we normally do to do a normal record. Actually, Corey had the tough task of honestly trying to take this short story and write lyrics. It honestly went by very fast for us. We did two albums in half the time it took us to do Audio Secrecy.
Some stories take years to write. How long was Corey writing this one?
Josh: He had the concept before we even started the record. He had already basically written the short story that is in the CDs. I happen to go over there and I was talking to him about us doing this cover EP because that was what we planned to do a year and a half ago. He said he had this short story and a couple songs. He said I think we should do this concept record instead. I was totally into it and what I loved about the whole aspect of it was that I didn't think anybody would ever think of us doing a concept record. I was immediately excited about that because I knew that the reality of it was that we are an active rock band. I knew it would still sound like us, but there was almost a sense of risk to it to us, which I really loved. We wanted to make sure that it was a piece of art and it wasn't just "here is a single and ten other songs that sound the same." We did it the complete opposite where it was all focused from the first song to the last one. We had no idea what was going to be the singles until the record company came in at the end and said what they were thinking after the album was already recorded. I can tell you this, that usually doesn't happen nowadays. When a band goes in they want to hear the single before they stick a bunch of money into recording. Also too with the concept I felt that it gave us musical freedom that we never had before. Instead of focusing on "Okay we have to write this song", now we are writing this massive song that is an hour and a half long basically. We take pride in making sure that it doesn't sound the same. It's not repeating the exact same thing. Some bands can do that for a career and that's great, but it's not exciting for this group. That's why when people hear Part 2 they will say it is completely different from Part 1. It is supposed to be. It is us pushing it even further. We have different instrumentation than we have ever done, different sounds and a lot more of being experimental. For us it is all about growth. We've done that since the very beginning. We've never wanted to put ourselves in a box.
To me it sounds like you had a lot of fun making this record, so maybe in the future you may do another concept record.
Josh: Maybe. I'm going to enjoy this one because there was a lot of work that went into this one.
Yeah, you can tell there was a lot of work that went into it. The record was recorded at Sound Farm Studios just outside of Des Moines, Iowa with producer David Bottrill. This was your first time working with him on a Stone Sour record. How did that come about? What was it that made him right for these two records?
Josh: Corey actually ran into him at some event a couple years ago and then we got the list of potential guys like anybody would. It's a pretty big list believe it or not and the thing that stuck out to me about it was just what we were trying to achieve with this big project. I started looking at all the bands that he has worked with. He had worked with bands where radio doesn't matter to them like Tool. I thought "This is the right guy for this project." He is not going to be a "yes sir" to the label. He gets it, which he did. We made the right choice. He is an amazing guy.
The first single from House of Gold & Bones Pt. 2, "Do Me A Favor" hit radio already. How is it doing?
Josh: The initial reaction is very good. I know everybody is really excited about it.
The video for "Do Me A Favor" will be directed by Phil Mucci. When will it release?
Josh: We released the lyric video already, but the actual video is animated. We are hoping it will come out in the next couple weeks. It's still really up in the air. We want it to make a statement.
I love the song "Peckinpah", especially the guitar work. You guys wrote 24 songs across the board for both albums, but only 23 were used. How many did you write total? I was wondering if there was going to be a part 3.
Josh: No, there won't be a third installment and actually only the 24 songs were written. The instrumental was what was left off. It honestly came down to running out of time to some degree. It really wasn't up to par where everything else was at that point. We just thought it was best since it didn't get the attention that the rest of the tracks did. That doesn't mean that that 24th song won't be put out at some point. I'd like to see that happen in the future.
"Blue Smoke" was a short song.
Josh: We call it the trilogy, so it's "Blue Smoke", into "Do Me A Favor" into "The Conflagration." All three of those songs are connected, but obviously radio is not going to play a nine and a half minute song, so we basically had to cut out "Do Me A Favor" for the single.
Music is just one of the mediums used to tell the House of Gold & Bones story, and Corey Taylor recently revealed details of the new project with Dark Horse Comics of the same name which follows, and expands on, the story contained within the albums. With stunning covers from Jason Shawn Alexander (Empty Zone, Batman, Abe Sapien), this limited four-issue series marks Taylor's debut in the comics genre. The first of the series will be out on April 17, 2013. Tell me about the comics.
Josh: The first installment comes out April 17th and then I believe it is monthly. I've seen some of it and it looks amazing. I haven't seen the actual comic. Corey has written the actual comic part, so basically he is writing all the bubbles. He has to fill in all that stuff and this is the first time he has ever done that. He is a huge comic book guy, so it's like a dream for him. He's like a little kid right now when it comes to doing that. They are almost wrapped up, but from what I've seen it looks really good.
Will there also be a movie?
Josh: We are definitely looking into it. A lot of work would definitely go into doing that and right now the focus is promoting the record, getting the comic book out there and off of the comic book we will see if someone does the scripts. We will see what happens from there.
What are the plans for the next tour? Where will the tour take you?
Josh: We are going to wrap up Papa Roach and then we fly to Australia for SoundWave. We will come back, have a couple weeks off and then we come back for another US run. I can't tell you who with yet because it hasn't been confirmed.
Are you personally involved in any other projects?
Josh: No, my focus has always been on this. Even when this is down I'm still doing stuff for this. I'm really involved with our fan club and merchandise. I'm kind of the business side of things, so my focus is 100% on this.
I can see that you put a lot of effort into everything you do for your fans. You always give them the "bang for their buck" so to speak.
Josh: Yeah, well for me I'm still such a huge fan. That is why I'm so proactive in everything. My wheels are always turning. I'm always thinking "What can I do?" I think about what I'd like from the bands that I'm into. The fan club stuff is very important. I put a lot of work into it. There are a couple of bands that I have the utmost respect for and my goal going into this project was that I wanted to be at the level of what they provide. If they can do that, then why can't we?
Read More News
Tags:
Stone Sour, Josh Rand, interviews



Jason Fisher

March 11, 2013


More News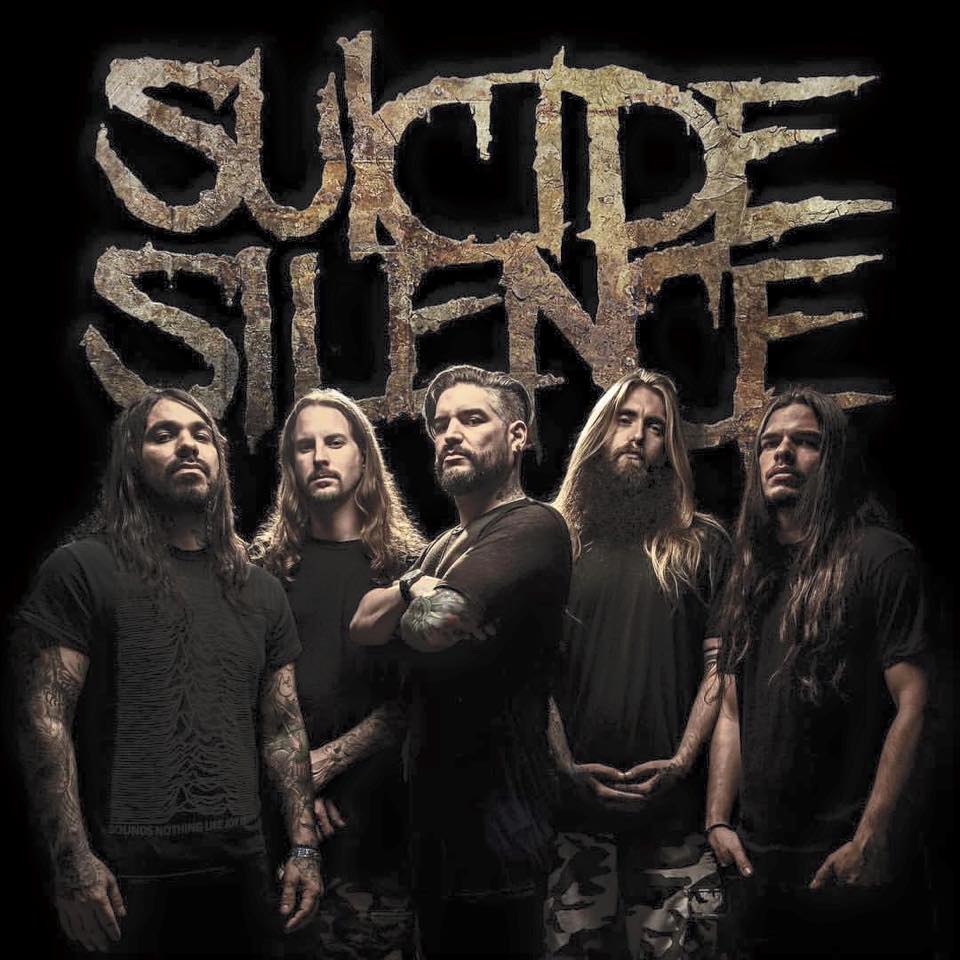 SUICIDE SILENCE And CHELSEA GRIN Announce Fall 2023 North American Tour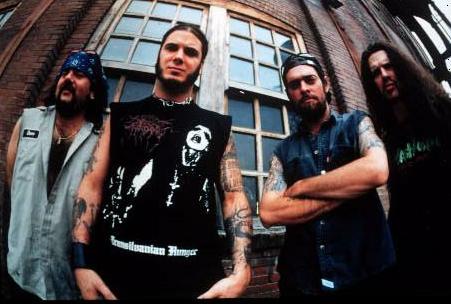 MIKE PORTNOY Says PANTERA Reunion Is 'Phenomenal'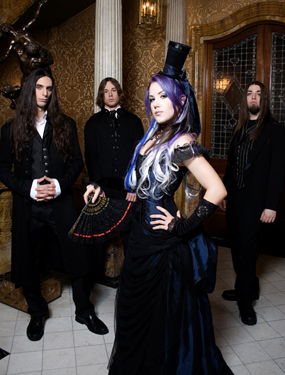 Canada's The Agonist Calls It Quits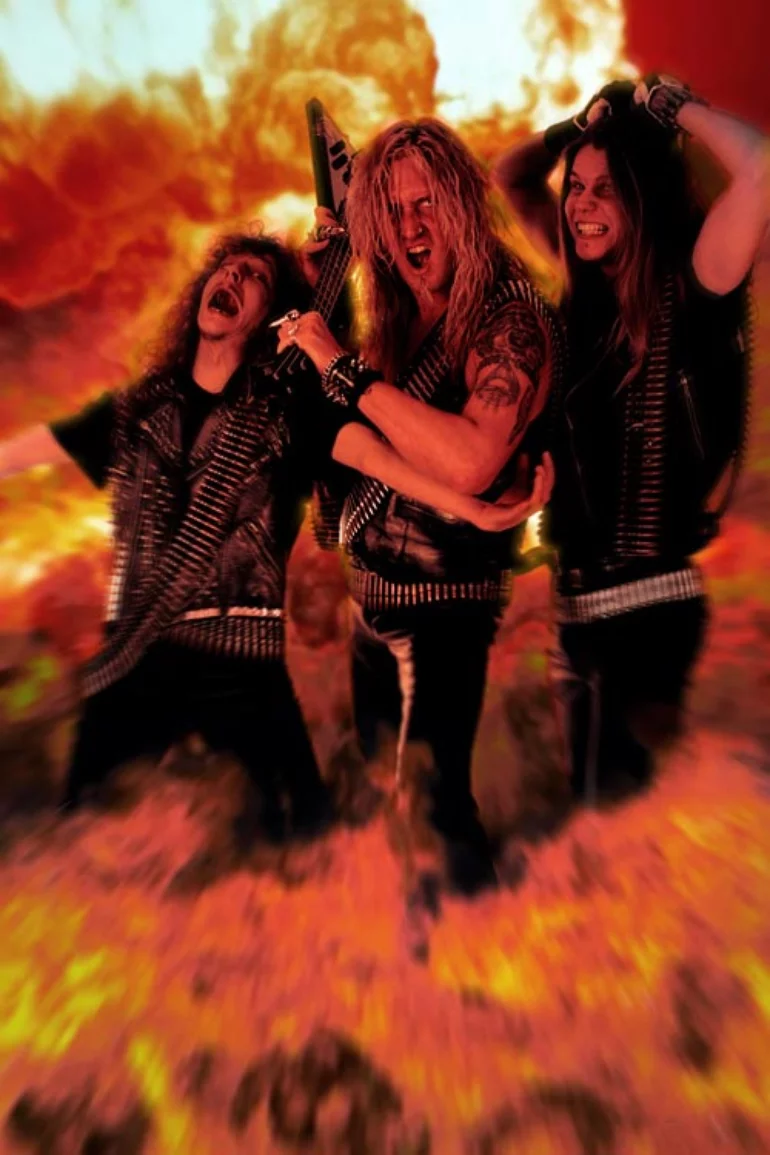 The Top 5 Metal Songs About the Bond Between a Band and Their Fans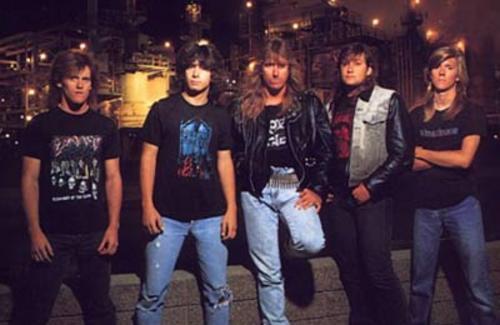 The Top 5 Metal Songs About Being in a Vegetative State