POD Interview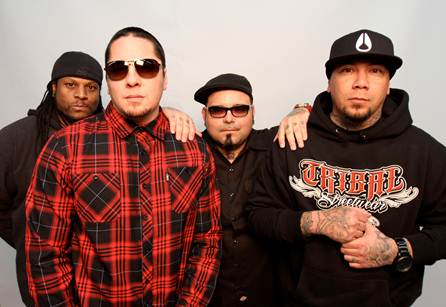 The Gauntlet's Shauna O'Donnell sat down with Marcos of POD recently for an interview.
Hi Marcos, thanks for talking with me today! How is the tour with 3 Doors Down and Daughtry going?
Marcos: It's been great! They are great guys. It is a big deal for us because it is a lot of that American Idol, date night and soccer mom crowd, but they've got money, they work hard for it and it has been good for us to expose our music to them.
So you are making lots of new fans out on the road.
Marcos: I think so, yes. We would like to think so. It's weird because we usually play venues that don't have seats. I mean there are seats in the back or on the side, but with these shows the seats go all the way up to the stage. So we are used to a lot more energy in the front. We have to tell people to get up off their asses. We also had to strategically put songs that we knew people knew from back in the day like "Youth of the Nation" up front so that they say "Oh! That's that band!" That's when their attitude changes.
I have to say you guys came back with a bang! You have a lot of stuff going on.
Marcos: You know what? We are definitely blessed and privileged to have the career that we have and to be able to take that five years off and come back. In this industry that is considered rock n roll suicide. We were able to come back and make some noise still, so we were stoked.
Yeah, you pulled it off! Did you enjoy Shiprocked 2012?
Marcos: It was awesome! It was definitely a new experience for all of us. We have all done cruises individually or with our families. It was like going to a high school reunion only with all rock n roll friends. It was cool.
The last time I talked to Sonny he said he was going to try and get Cypress Hill on the cruise. Did that ever happen?
Marcos: No, Cyrpess wasn't on it this year.
When you weren't playing a show, what activities did you partake in on the cruise?
Marcos: A lot of relaxing mainly. We got off the boat and got indigenous with the locals too. In the Bahamas we got on a scooter and were able to cruise around the local town and soak it all in.
Now that you guys are back and have had success coming back, do you still feel like the underdogs again?
Marcos: Well, you take five years off and everyone counts you out. Everyone thinks you are not a band anymore. I wouldn't say we are the underdogs, we just have to come back down the mountain and crawl our way back up.
What are you doing differently this time around as far as touring? What are you doing to make it more enjoyable?
Marcos: I think we are a lot more mature, older and wiser. We are not taking the music that we have and the career for granted. We are enjoying it more as well as putting a lot of heart and soul into it. Kind of like when we first started out. The break kind of rejuvenated us and gave us that fire that we had been lacking for quite some time. That's what you are hearing on the new record.
Murdered Love your latest release came out on July 10th of this year. Your first single off the album, "Lost In Forever" hit #1 at Active Rock Radio (#1 on BDS) and is your first-ever number one single at the Active Rock format. What went through your mind when you heard the news?
Marcos: We felt strongly that we were capable of it, but considering the climate of the music industry we weren't sure. We knew it was a great song. We didn't expect it to react the way that it did. Being the artist I felt that it was great, I hoped that it was great, but I didn't want to get over confident. We are very proud of it.
Well you should be. It is very good. My favorite song is "Higher" and you just released the song as the second single. I hear it is already charting as well.
Marcos: Yes it is. It has only been out for about a month and a half. We are hoping for another Top 10.
I watched the video for the song and it came out killer. Tell me about the making of the video.
Wuv Bernardo: (As he passes by) My son is the star in that video.
Really? The blonde kid?
Wuv Bernardo: Yeah that is my son.
He is very cute.
Marcos: He obviously gets it from his mom. (Everyone laughs) Nah I'm just kidding. We shot it in one day in San Diego. Wuv and Sonny played a big part in finding locations and helping the director out because they originally wanted us to shoot it in L.A., but we were like "Come on, we are from San Diego. We are not going to shoot a video like that in L.A." We are really deep in our roots. It ended up becoming a video that we all really like and Wuv's son became the star of it.
You guys decided to release a limited-edition, vinyl pressing of the album Murdered Love. The vinyl will be available in two colors: transparent red (at retail stores nationwide) and clear with red splatter (exclusive to online orders). What inspired you to release it in vinyl?
Marcos: I'm a huge vinyl collector. When we came out with this record I was like "We've got to release it on vinyl." I always push for it every record because I have a collection of my own.
I read that in February you will be going out with Three Days Grace and Shinedown. There are no dates for that tour here. Will more dates be added?
Marcos: You know what's weird is that the west coast for some apparent reason doesn't have a lot of active rock stations. San Diego has an active rock station, but L.A. doesn't.
Right, we have KROQ.
Marcos: KROQ from what I found out is an alternative station. Right now they are heavily rotating indie rock, which is cool and everything, but there are no real true active rock stations anymore on the west coast it seems. It's weird, from Frisco down to L.A., that little zone doesn't have any active rock stations. It's a wide open market. I think if someone really ventured out and focused they would have a lot of success. We do get played on some alternative stations though. KROQ has already told us that they are not going to add this record until "Beautiful" comes out, so "Beautiful" is the song that they are going to add. Once they add it then all of the alternative stations will add it. You know how that goes.
Will you be going overseas next year?
Marcos: We hope so. We have always been a world economic friendly band. We don't just rely on the U.S. We go to Europe, Mexico, Latin America and Australia.
You do a lot of interviews and get asked a lot of the same questions. Is there anything you wish people would bring up, but never do?
Marcos: I think that we have such an internet based society and everything is so open to the public. I wish there was a little more mystique with my band. To me personally, I think we are an open book. We were one of the first bands to have a street team and we've always been there after the shows to meet our fans. I think it needs to balance out a little more. There's got to be a little more mystique. That's why with bands like Led Zeppelin, U2 or Rush, you can never get an interview with Neil Peart. Those are the things that when you do get one it is a big deal.
I'm talking to Jamey Jasta on Monday. Anything in particular you think I should ask?
Marcos: Yeah, he is from Connecticut. How does he feel about the school shooting situation in his home state? How has it affected him personally?
You had brought up the song "Youth of the Nation" earlier. I was reading an article on The Gauntlet, which read…
This weekend, the Ventura County Fairgrounds, owned by the State of California, were to play host to the Monster Jam Fest; a three day Halloween themed extravaganza. The event was to be capped off on Sunday night with a heavy metal show featuring the bands Dio Disciples, Static-x, POD, HellYeah, Ill Nino among others. That was until earlier this week when Ventura County Fairground officials sent an email to event promoter and organizer Ezio Van Horst. Fairgrounds sales manager Lilia Kenneally stated according to the Ventura County Star "that the Christian metal band P.O.D. would not be allowed to perform its 2001 No. 1 hit song 'Youth of a Nation' at the event because the lyrics were too 'touchy and controversial,' especially, she said, in light of what happened in Colorado, possibly referring to the movie theater shootings there earlier this year."

The promoter tried to resolve the issue but states the fairground "wouldn't budge." Van Horst had to ask P.O.D.'s manager to have the band censor themselves, something the band has never had happen. The band have never been forbidden from playing an entire song by a venue. "This form of censorship was not taken lightly, and was not considered typical," he said. The concert has now been moved to the Ventura Theater, a venue that doesn't censor bands.
What were your thoughts on being censored, especially for the fact that the song is actually uplifting and they aren't about violence?
Marcos: It was ridiculous. I think that whoever passed judgement on that song didn't listen to the song. They heard maybe a couple words and thought "Oh this song is not right." We go to school to learn reading comprehension where this means that and that means this for a reason. We weren't trying to be abstract and say "Hey! We are really trying to say this." The song is what it is. It is a truthful, honest song about a situation that was really close to home for us as a band. Through the years you still see it happening. It happened in Oregon last week and it happened in Connecticut. I just think that it is relationships with your family members and your loved ones. If you are not communicating with somebody, then that person has no outlet. I'm not making excuses for them. They have no outlet and if someone just made a difference and had a good conversation with them or put a hand out to help them it could mean a difference. I think that too many people are focused on themselves and that they oversee or overlook problems. I think that is what happens with a lot of these kids. They want to be recognized. It is their last stand. They want to show how much they are hurting. It's really sad because it doesn't have to be that way. I think that as humans we are not the best communicators. I'm not a therapist, but I do know for a fact that words, effort, venting, friendship and letting a person talk to you can change a lot of things. I feel bad that a twenty year old had to do that. There is a deeper source than that. There is something that went on that caused this action that causes the reaction. It trickles down and a lot of people are affected. It's sad, but the thing is we are not perfect. If you don't know how to communicate, then how are you going to teach your kid to communicate. People don't want to deal and when you don't deal then you create a monster. It's just sad that these kindergartners were killed. I have a three year old son and to even think of the possibility of that being my kid breaks my heart. That's all I'm going to say. It's sad because we wrote that song and that's what it is about. It was more about questioning that you never know when you are going to go. You could walk off this bus, a van could hit you and you would be like "This is the way I was going to die? I never saw this coming."
Thank you so much for the interview. Was there anything you'd like to add or say?
Marcos: Don't judge a book by its cover. I think there is a lot of stigma out there about who people think we are and what they want us to be. We are just four dudes who try to live life to the fullest, keep it positive and we do believe in a higher power. We don't like the term "Christian band", but we do have faith and we definitely do try to keep it positive. We try to write music that moves people and makes them think.
Read More News
Tags:
POD, Payable On Death, interviews



Shauna O'Donnell

January 09, 2013


More News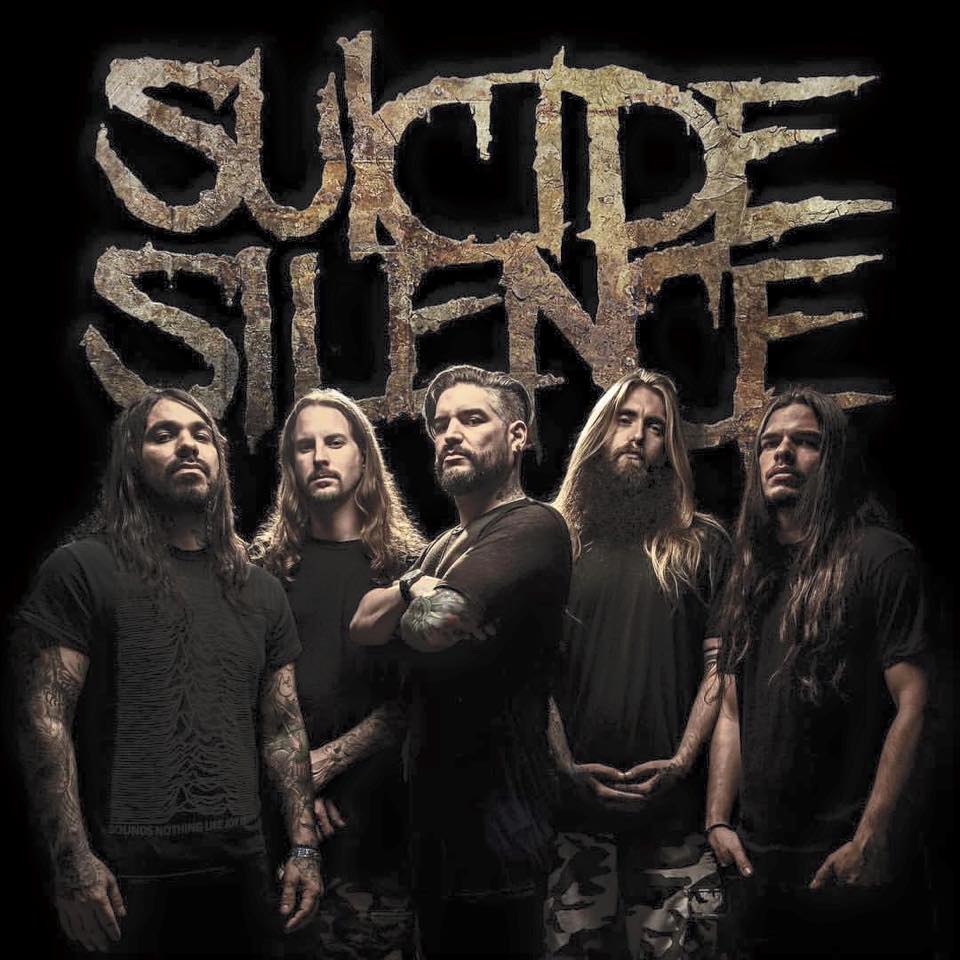 SUICIDE SILENCE And CHELSEA GRIN Announce Fall 2023 North American Tour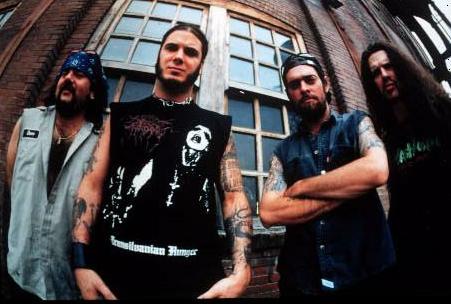 MIKE PORTNOY Says PANTERA Reunion Is 'Phenomenal'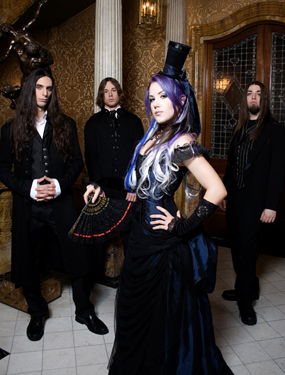 Canada's The Agonist Calls It Quits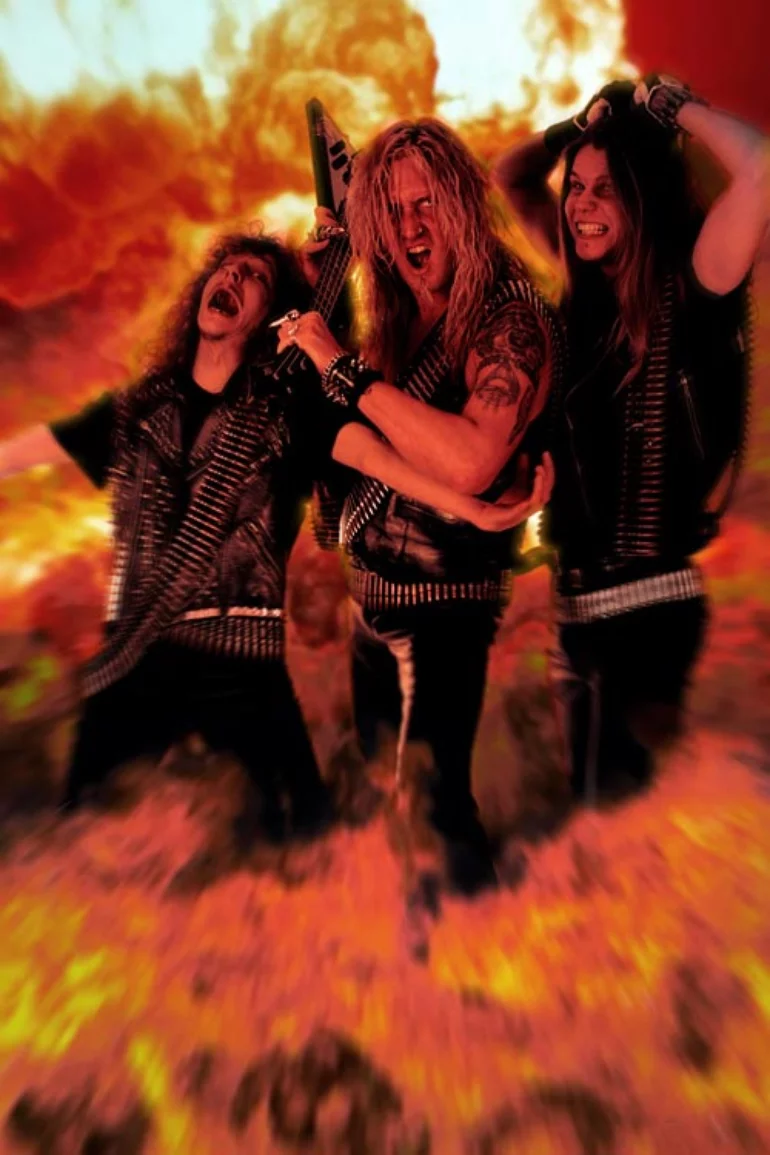 The Top 5 Metal Songs About the Bond Between a Band and Their Fans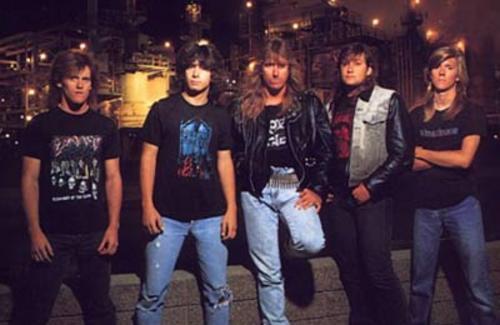 The Top 5 Metal Songs About Being in a Vegetative State