An Interview With VOLBEAT's Drummer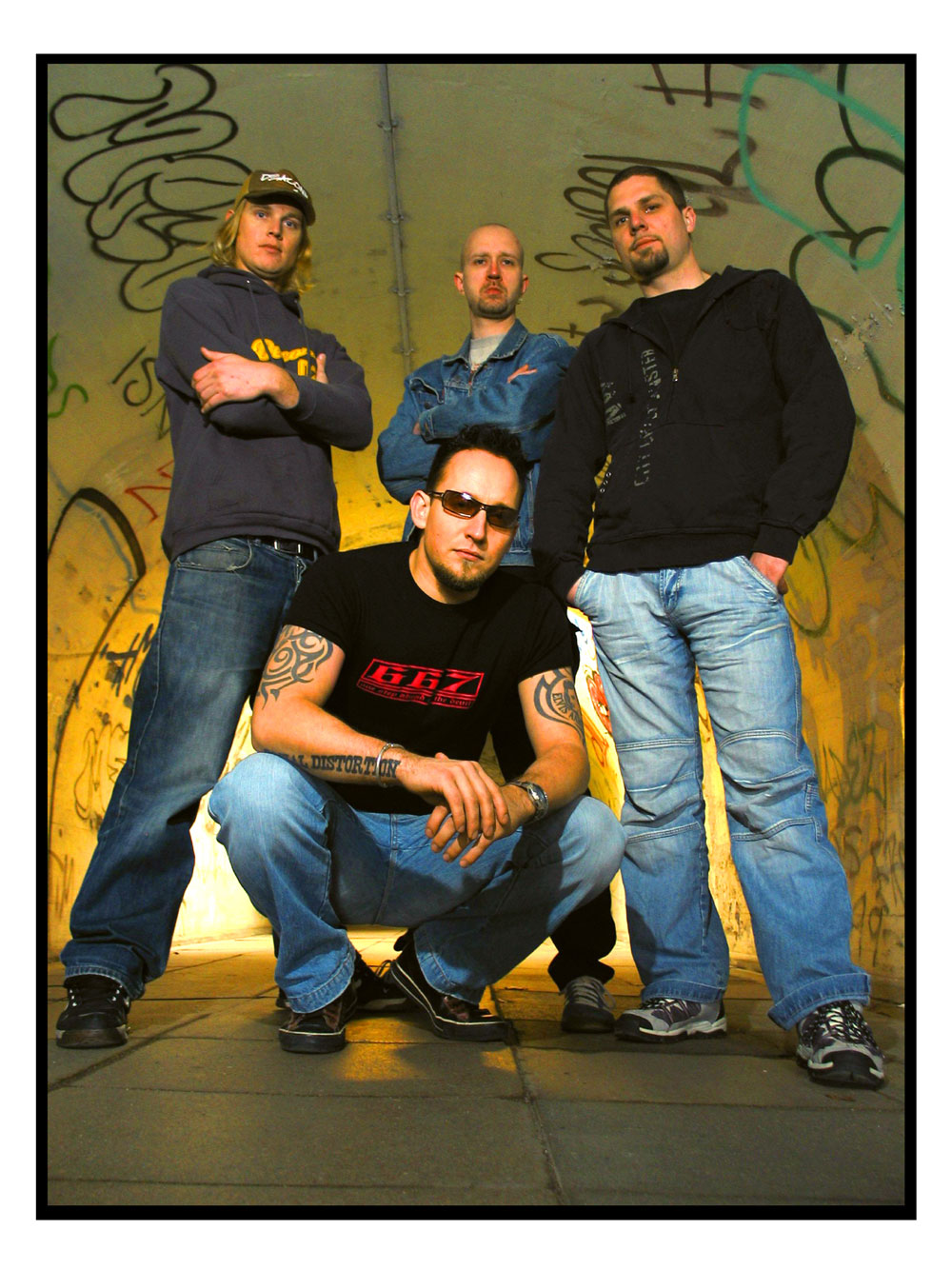 I'm at the Grove in Anaheim where Volbeat, Hell Yeah, Iced Earth and Killinger are about to blow the lid off this place. This was my first experience seeing Volbeat play live and I was excited. Volbeat has been selling out shows all over the country and I was about to see why tonight was no exception. The Grove was full of people all in anticipation of hearing and seeing this band from Denmark rock the stage. The band hits the stage Balls Out! and does not stop. They will be working on a new album towards the end of the year and I for one cannot wait to hear they come up with next.
Shauna: The last time we spoke you guys were about to embark on Gigantour. How did the tour go?
Jon: That went pretty well actually. There were a lot of shows and we got to see Motorhead every night as well as Megadeth, so we definitely cannot complain about that. The shows went pretty well and I think we won over some new fans. There were diehard Megadeth or Motorhead fans, but some of them were headbanging at the end of our set, so we must have done something right.
Shauna: What did you think of Lacuna Coil?
Jon: They were good. We weren't really familiar with them. I knew who they were by name and I knew what they looked like, but I don't think I've ever heard them. They were pretty cool actually.
Shauna: Now you are headlining once again and are about halfway through the tour. How is everything going?
Jon: I think it has been going pretty good. I was kind of surprised when I heard the bill and saw that Iced Earth and HellYeah were on it because it is so different from what we do. For some strange reason it has turned out really well. Killinger joined us about two days ago. It is a very diverse bill, but it seems like people are really getting off on it. Everybody is getting along too.
Shauna: You guys have played just about everywhere now. Is there any place you have not yet gone that you would like to?
Jon: I would love to go to Japan and Tokyo just to see it. It's a hell of a long flight and I'm sick and tired of flying. I'd also like to go to Australia.
Shauna: What do you like best about playing here in the States?
Jon: The audience is really good to us.
Shauna: Have you played a lot more shows here in the states then any other place?
Jon: I wouldn't really say that. We have played Europe over the last seven years now everywhere and we've played all the festivals. We wanted to take some time out and play over here in America. It takes a lot to get over here and travel around.
Shauna: I bet a long the way you have been able to meet a lot of your idols. Who are some that you have been able to meet so far?
Jon: The obvious one would of course be Metallica. The first time that we met those guys it was like "IT'S THEM!" They turned out to be regular people just like you and me. Who else? Yeah, seeing Lemmy every night, I didn't really meet him, but I saw him of course every night. I never said a word to him because I didn't really know what to say. There are people that just have that aura or charisma about them. Lemmy has it and James Hetfield definitely has it. You get used to being around those people because you spend so much time, especially on festival runs where everybody shares the same areas. All of a sudden you see Tony Iommi walking by. They are just people like everybody else.
Shauna: Who are you looking forward to meeting at some point?
Jon: I'd love to meet Keith Richards, but I'd probably be too scared to say anything to him. I'd also like to meet some of the Maiden guys or Paul McCartney would be nice. He seems to be a nice gentleman. I actually went to a record store in Los Angeles last year and McCartney was in there, but I was on the first floor and he was on the ground floor. Our old guitar player said "Did you see who just walked by?" I was like "No, who?" He said "Paul McCartney." And I said "You've got to be kidding me?" He was there, but all the people found out who he was, so he ran out. I could of walked up and said "That is a good album. Buy that."
Shauna: Yeah, or "May I suggest Volbeat?" What summer festivals will you be playing?
Jon: Yeah! Well we are only going to do one in Germany called Wacken. We are doing it in the beginning of August. We are headlining the festival that one day. On the last run we played Rock on the Range and Boonstock not long ago in Canada. On the last run we had in America, a lot of them were festivals.
Shauna: I read that Volbeat hit #1 on the American Active Rock charts with your latest single, "Still Counting." Back in February, "A Warrior's Call" reached the top of the same chart. How does it make you feel to know that many people really love your music?
Jon: It makes you feel very honored and proud. I mean who would have thought that when two little stupid Danish guys met up eleven years ago in a dusty rehearsal room in Copenhagen, that all of a sudden they would end up at #1 in America on the Active Rock Charts. It is incredible.
Shauna: Yes it is! Are you guys working on a new album?
Jon: Michael is always working on stuff. He is always writing and coming up with ideas. Yeah, there is something in the works right now. We have a few bits and pieces that we sometimes try out during sound check. Once we are done playing the Wacken show, we are going to take a few days off and do nothing. Then we are probably going to be in the rehearsal room for the rest of the year coming up with stuff and getting the songs ready. Hopefully we will record a new album at the end of the year.
Shauna: You guys have done so well here as well as other parts of the world. Do you think you have met a lot of the goals that you have set for the band? What is the ultimate goal for Volbeat?
Jon: I want to retire as a filthy rich billionaire, however I doubt that will ever happen.
Shauna: It could.
Jon: Yeah, it could actually. I don't know, we never really set any goals in that way where we say "Oh, we are definitely going to do this and then we will be the big cheese." The next goal is to make the best album that we can possibly make. Hopefully people will still like it. If not, well we had a good run.
Shauna: Thanks so much for the interview. Was there anything you'd like to add or say?
Jon: Come to the shows, have a great time, buy the merchandise, make yourself happy, make us happy and listen to Slayer!
Read More News
Tags:
Volbeat, interviews



Jason Fisher

July 20, 2012


More News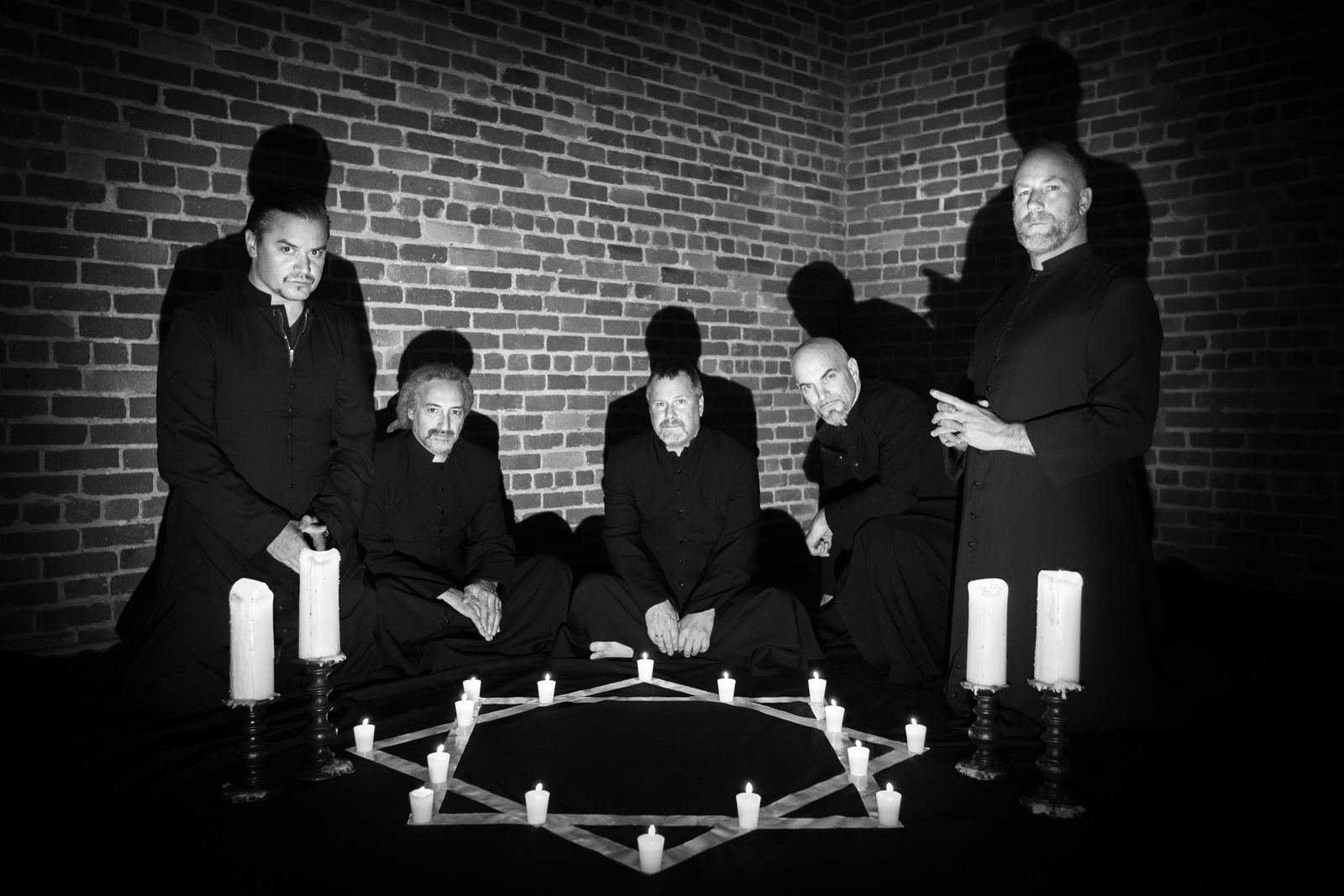 Mike Patton Cancels Faith No More & Mr. Bungle's Tour Dates, Citing 'Mental Health Reasons'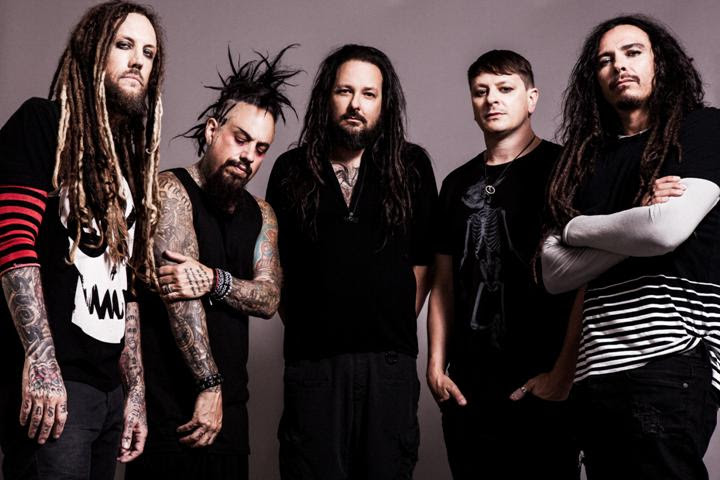 Korn Cancel Tour Dates Due To Frontman Contracting Covid-19

Iron Maiden Singer Bruce Dickinson Tests Positive for COVID-19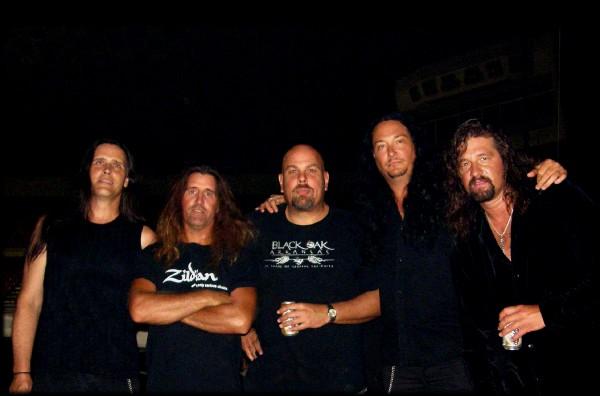 Metal Church singer Mike Howe's death ruled as suicide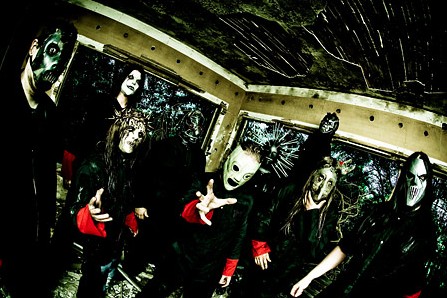 Joey Jordison, founding Slipknot Drummer has died aged 46