The POD Interview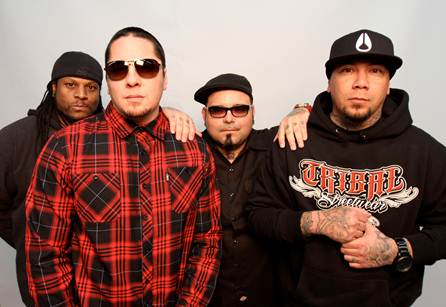 The Gauntlet's Shauna O'Donnell recently interviewed Sonny Sandoval from POD.
Hi Sonny, thanks for talking with me today! You guys just did Rock On the Range. How was it?
Sonny: It was amazing! It was a good crowd.
You have a brand new record coming out on July 10th titled Murdered Love. That is my birthday, so I'd say that is a pretty damn good day to do it.
Sonny: Oh alright!! That's awesome.
I listened to the record and I really like it. It is very good.
Sonny: Awe, thank you very much!
You are very welcome. This was the first studio album in four years. Why so long between albums?
Sonny: Yeah, I always tell the guys that they can blame it on me. I've been in this game almost twenty years and there are so many different changes in music, the labels and all the politics. We have built this brand, we are experiencing rock n roll and going through all this stuff show after show. I think for me, spiritually and personally, I needed to take a break and get away from the chaos of rock n roll. I'm a husband and a daddy first and I just wanted to be home with my family. I think music has lost its passion and its fire. In order to recapture that, I needed to go home and climb it again. In my heart of hearts I actually put down P.O.D. and started doing my own things at home with my community and charities. It was reconfirmation that this is where I need to be. Music is a platform to be able to go out. We have always tried to put hope and love as our message. There are still a lot of kids out there that want to hear it.
I bet it was a great feeling to know that your fans have stayed true the whole time.
Sonny: Yeah, it doesn't make sense on paper. We were talking to some bands and they were like "dude, you've been gone for like five years. That's like rock n roll suicide." I think it is a good thing because we are all doing it for the right reasons. The only time we feel like it makes sense is in that hour or so that we get to just jam together and have fun doing what we created. There is a love and a fire for it. On this tour this last month, I feel like we are the underdogs again, but that's okay. I want it to be about the music, not about "Oh those guys once had a couple hits on the radio." We missed that fine line of when a lot of the bands that we've been around way before, that we took on tour are all in that bracket of super stardom. We missed that line for whatever reason it is. Someone in the industry told me the other day "With all due respect, I've seen you guys live a hundred times and I think you're one of the most underrated bands out there. I don't think you get the credit that you deserve." That is what it is. Most of my inspiration that comes from bands that I look up to didn't do it for fame or to be rock stars, they have chosen to live moderate lives under the radar because it's fucking music. Whatever happens, happens.
Well, it's a lot tougher in a lot of ways than it used to be. Labels are not handing out tons of cash and a lot of bands have to do it on their own. It's a struggle for a lot of people.
Sonny: Oh yeah, we missed that rock n roll dream. (Laughs)
You brought up the fact that you have been a band for almost two decades now. Does it feel like it's been that long?
Sonny: Not at all! (Laughs) But you know, I feel better than ever being on the road and trying to do things smarter. It is more fun than it is work. I'm having a blast and I'm still stronger and younger than I have been in a long time. That is because I made the choice to regenerate in so many different ways. The choice that I made to just appreciate the moment has made these shows amazing.
Sometimes you have to take a break in order to come back stronger.
Sonny: For sure!
You worked once again with Howard Benson. Do you continue to work with him because he really grasps the P.O.D. sound?
Sonny: He definitely does, I mean, we were his first gold and platinum record. He has told people before that there is a special spot in his heart for us. We get each other. We respect his opinions and obviously his career has skyrocketed. Here he is now in his career where he can make the records that he wants to make, not because they pay him. He has even admitted that. That is why he wanted to do a P.O.D. record. He kicked our butts in gear a little bit and said "Come on! You guys have taken enough time off. Let's get together and make a rock record." Going back to talking about politics, the moment we went to do a record, it was like they wanted to grab the same four writers. The same four people that are writing every single rock n roll record out there. Off the bat we were like "We're not going to do that. That is not what we come from." They were like "This is kind of a business." We were like "Look here, let's just do what we do." Howard fought for us and we brought him some demos. He heard them and reassured the label and management that we will be alright. We went in and had fun. Howard gives us the freedom and the criticism that we respect. At the same time, we have known him before his platinum and big producer days and at the same time he respects everything that we do and say. We have a good relationship. I think when a band is really good; it is really going to stand out. I honestly believe with a lot of the big radio shows that we have been doing, people are starting to remember that. They are coming up and saying that they forgot how good we are live. We are a live band and that's what it is, it's energy and it's fun. The reviews and everything that we have been getting reassures us to keep playing.
You had some guest spots on the record. Let's talk about the song "Eyez." Jamey Jasta of Hatebreed is featured on the song. How did that come to be?
Sonny: We have known him for years. I believe it was 2000 when we did Ozzfest. We are huge fans of the hardcore scene and we have followed those guys forever. We had a song that was heavy and we wanted that kind of street credibility and hardcore voice. I think we crossed each other again through Twitter. We had lost each other's number and since we have been off, we haven't seen him on the road. We asked him if he was interested in doing a track because we had the perfect song for him. He was like "dude, send me the track." Here it is in the new age, in minutes you can have the track up on your ProTools ready to record. He loved the track. I think we sent it to him and in two days he had it done. I was like "This is what I'm talking about. This is the community of rock n roll right here!" (Laughs) His voice is undeniable.
He is incredible and such a nice guy too.
Sonny: Yeah he is. I don't know where the Hatebreed comes from because that guy is a sweetheart.
"West Coast Rock Steady" features Sen Dog of Cypress Hill. Are there any others?
Sonny: Yeah Sen Dog is on that one and it is a totally different song from "Eyez." That is what I love about the record, there are so many completely opposite songs. We had another friend who was on a couple records ago named Sick Jacken from an underground LA hip-hop group called Psycho Realm. He lends his vocal tone and sound to the title track "Murdered Love." We actually were in talks with Chino from the Deftones. He was going to jump on a track, but he got married and they are doing a new Deftones record. He wanted to do it, but it's all about timing. I told him that we will make it happen. Hopefully if the record does well we can always go back in, do something cool and put it out for free. It will be something just for fun. I'm hoping that happens. We have been around for so long and we have come up with all those bands. We are all friends. It's funny because we ran into Slash at one of the big festivals. The radio stations were asking him "Who are you excited to see?" He replied with "Well to be honest with you, I'm excited to see P.O.D. and Cypress Hill. Those are the only guys that I know." A lot of these are new bands and I don't keep up with the times. Maybe I should, but there are so many.
Yeah I totally understand. There is a lot going on with this record, a lot of diversity as far as the songs go. Was that what you intentionally started out to do?
Sonny: I think it is just a collaboration of so many records and so many years of making music. If you listen to our demos from the early 90's, we had a DJ when that wasn't the thing. We were making music and blending jazzy riffs with hardcore punk riffs. It wasn't us just trying to be this creative, innovative thing; this is just music that we love. If we could put them all together then why wouldn't we? The music that we are into is just so diverse. I think for us it is getting away from trying to chase the trends or even radio. We wanted to get together and write the music that we know and enjoy playing live. I don't think there is a song on the record that we don't love.
With all of the different musical tastes, do you feel that helps bring a lot to the table when it comes to songwriting or does it make it difficult because everyone wants to go in different directions?
Sonny: Not at all, I think all of us make music that feels good. I think we are at a point in our career where we are touring with a lot of these old metal/heavy bands and we have always been a heavy band by nature, our live show is heavy, but if you listen to our records it can go in any direction. I don't want to be stuck in just a metal genre. If you listen to our albums there are beautiful moments, there are breakdowns and there is a lot of old school rock too. I would love to move into a whole other rock realm with bands like the Foo Fighters and the Chili Peppers. They all kind of made that transition. You know what I mean? You kind of mature. If you listen to our music we have always done that, so it's not like all of a sudden we are on tour with some laid back group. I don't think it would be a shock. People will think it is cool because we are not always with the heavy crowd.
Currently you are on tour with Red and Brian Head Welch's new band Love and Death.
Sonny: Yeah, it all fits and it is a good time. We ran into the Cypress Hill guys at Rock on the Range and they were like "When are we going to do a tour?" That is what we need to start doing. We need to start doing more eclectic rock shows that bring a lot of different people together for a good night of fun. A lot of these tours are the same bands over and over again. Now there are six or seven bands on the bill and all the bands sound the same.
You guys are going to be on the Rockstar Energy Drink Uproar Festival this summer.
Sonny: I'm looking forward to it. There are a lot of bands on the tour, some are old school and a lot of new bands with radio success that are drawing huge crowds. That's what I love because if you are a kid that goes and watches every single band then I know without a doubt they will love P.O.D's set. The crowd is going off, there are so many different moments and breakdowns. It's not like one song after another. That is what we love doing. We love getting out there and being different from the rest of the acts. We have a lot of friends that are on the bill and so it is going to be an amazing summer tour.
Absolutely! One of my favorite tracks on the record is "Lost in Forever." You have already filmed a music video for the song. I watched it last night and it came out pretty cool.
Sonny: I think so. You never know with a video. You get in there and trust that the director has a good vision. I guess with today's technology and stuff, there are so many cool way's of doing things.
The album cover is really cool too.
Sonny: Awe, thank you very much! We have some cool friends that had some cool ideas and ran with it. We've done the picture and we've done the art. Now it is more computer graphic style, more abstract stuff, so I'm hoping that people dig it.
You are also doing ShipRocked 2012. Have you ever been on a cruise?
Sonny: I have been on one cruise a long time ago, but I'm really looking forward to this. Again, this is the perks of the business.
Who else is on ShipRocked this year?
Sonny: Godsmack is on it and Sevendust. I want to say Five Finger Death Punch, but I'm not quite sure. There are some good bands on it, so I'm looking forward to it. I'm actually trying to get Cypress Hill on there as well. I'm putting in a call to my buddy who is helping out.
Are you going to be doing any headlining gigs at all this year?
Sonny: I think we have covered so much ground with these big shows. Being the underdogs again, I think we are going to let the record come out, let people start getting the vibe and then we will go out. I just want to play shows, so it seems like as we are working this record there are a lot of opportunities presenting itself.
Thanks so much for the interview. It was awesome talking with you. Was there anything you'd like to add or say?
Sonny: I'm grateful for the opportunity to keep making music and that people are still listening and want to spend time with us. I just can't wait for people to hear the record and start getting the feedback from it because I'm really proud of it.
Read More News
Tags:
POD, interviews



Shauna O'Donnell

June 18, 2012


More News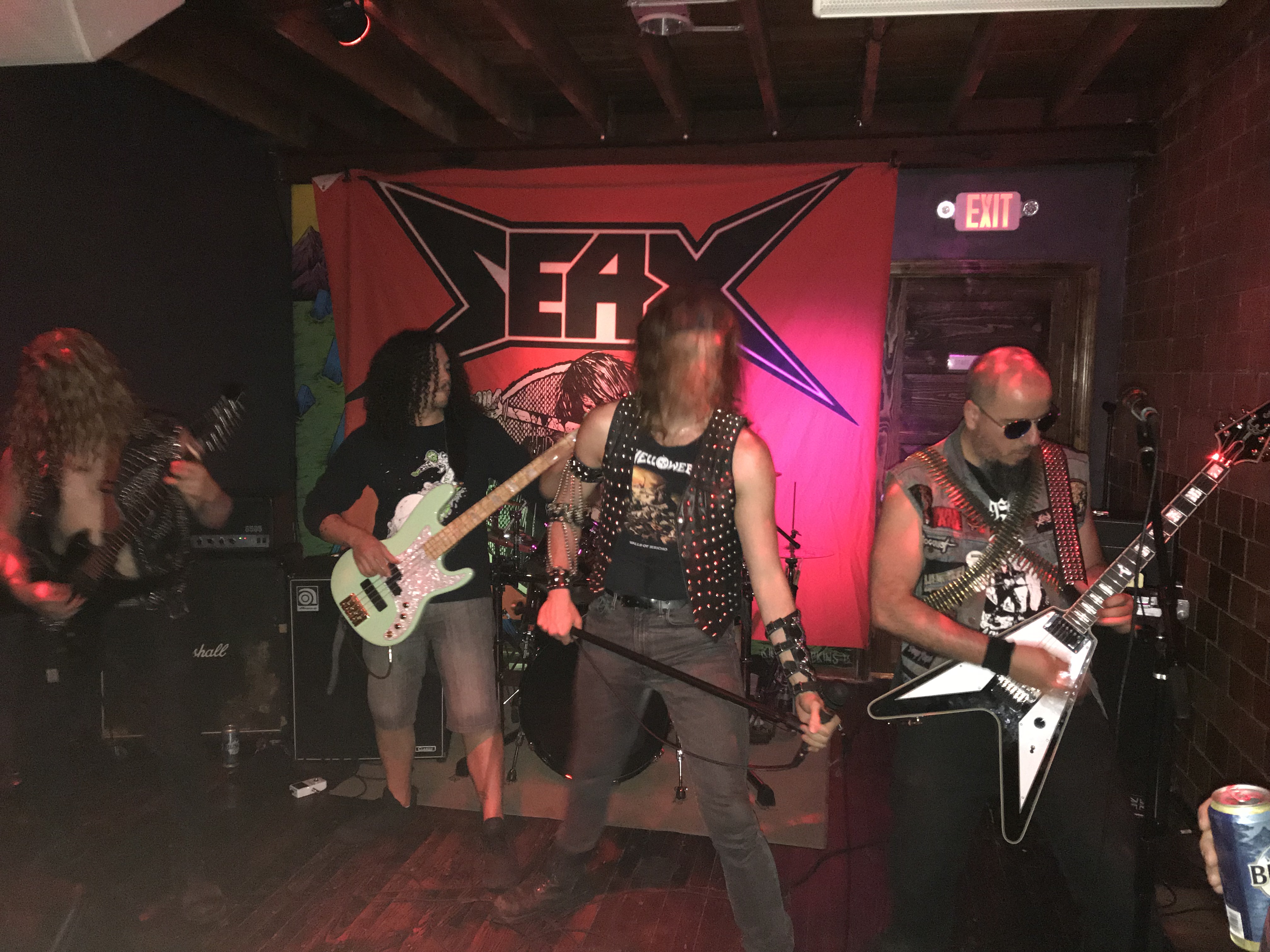 Top 5 Metal Albums of 2022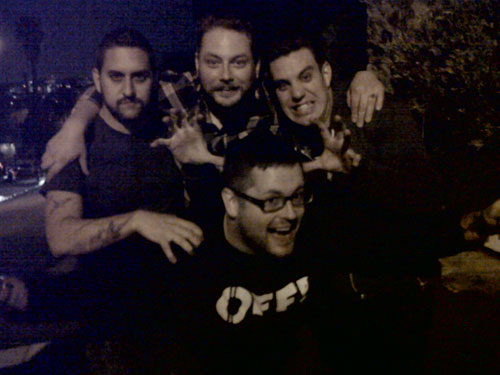 Black Dahlia Murder Vocalist Trevor Strnad Dead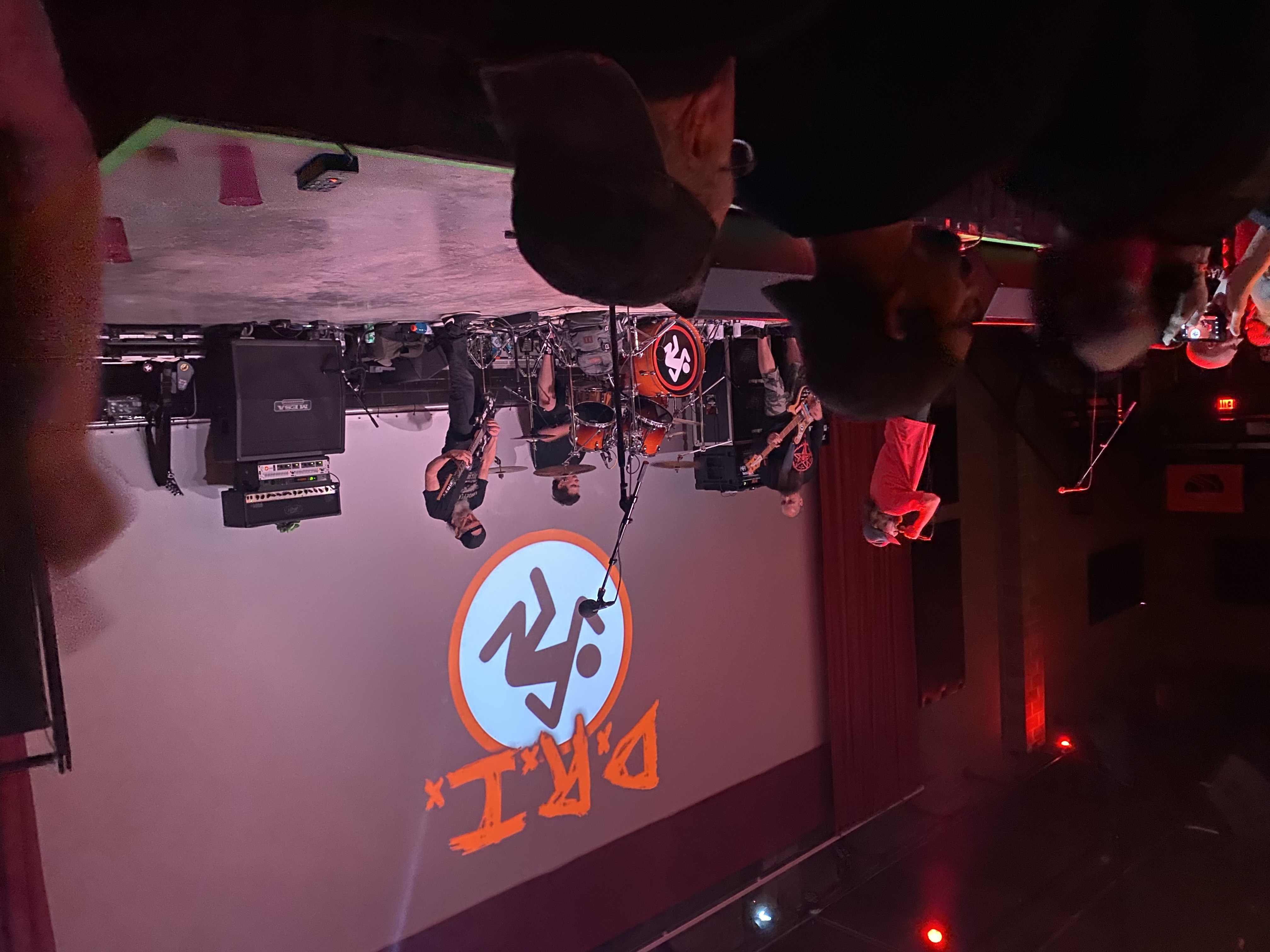 Skins and Bangers Joining Mosh as One: D.R.I. Makes Their First Appearance at Red Flag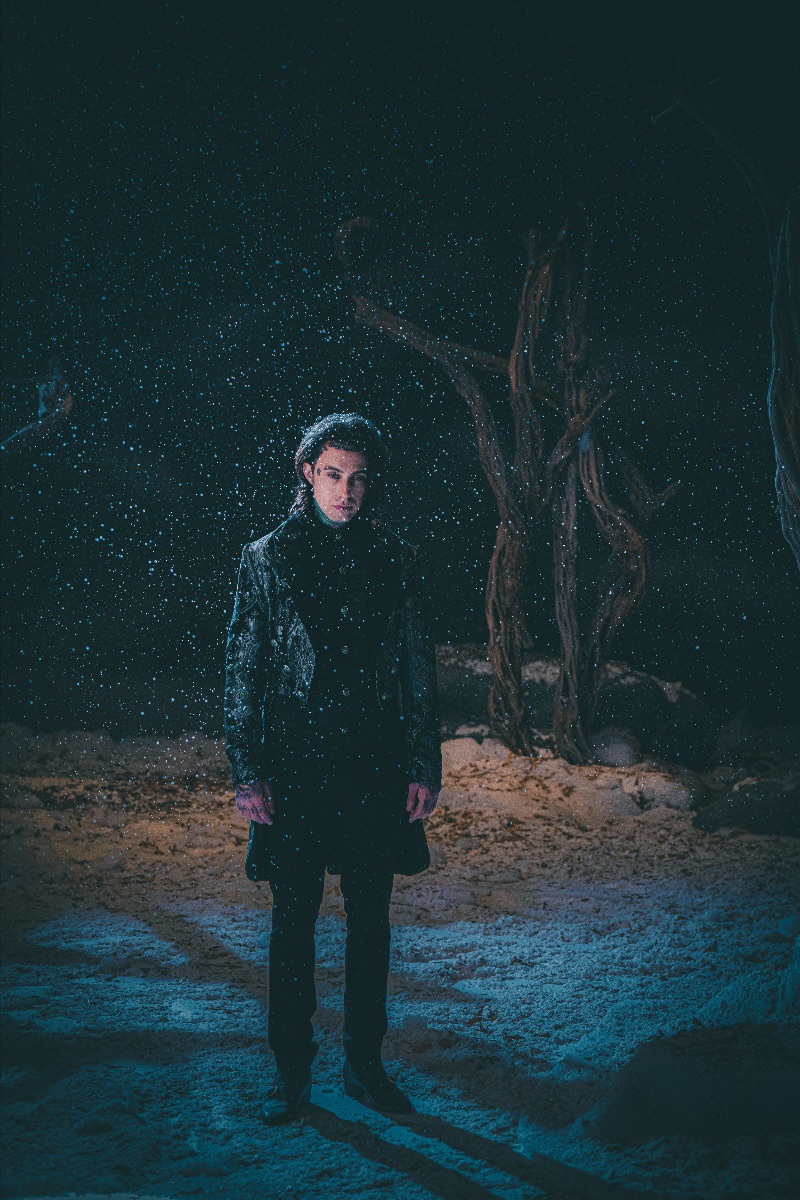 Recap: Live From The Unknown Tour 2022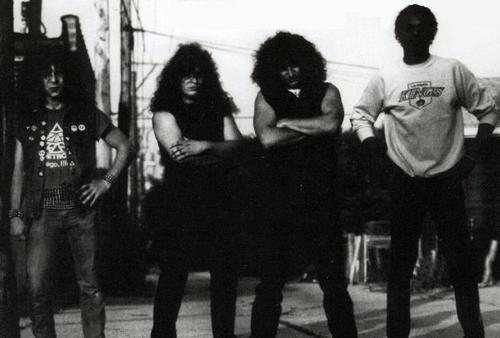 The Top 5 '80s Metal Subgenres That Never Took Off and The Bands That Carried the Monikers