Mayhem Fest With Kevin Lyman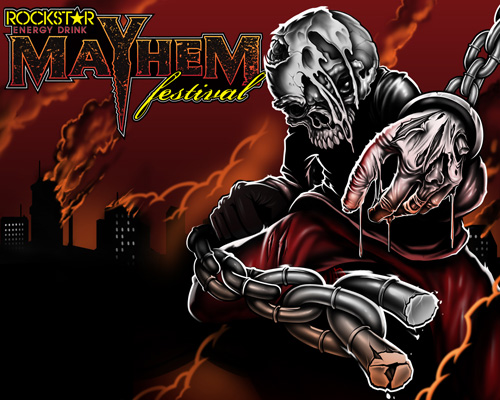 HEY KEVIN!
Hey Shauna! How are you doing?
I'M DOING GOOD. GOOD MORNING. WHAT IS ON YOUR AGENDA TODAY?
Good Morning! I have a couple interviews, I have to go through 'Country Throwdown' packages, I have to talk to a couple promoters today and I have to start looking at the weather. I have the Country Tour starting on Friday on the east coast. You start looking at the weather forecast and I'm looking at 30% chance of thunderstorms on Friday. It's not bad, when you look at 30%, then you know you have 70% chance that it will not happen. With the way the weather is now, I was looking at Missouri this morning and Oh! What a tragedy, but unfortunately that becomes my week of dreams. I start waking up in the middle of the night because I've been dreaming about storms or tornadoes. I dreamt last night that Ernie Ball came in and changed the whole look of The Warped Tour, like I had to fly out for one day to do something and I came back and it was totally different. It wasn't bad, it was kind of cool. Maybe it was because of the visuals of Rammstein. I was integrating it into the Warped Tour. All the kids were in big cages watching. That's where I'm at right now.
SOUNDS LIKE YOU HAVE A BUSY DAY. WHAT TIME OF YEAR DO YOU TYPICALLY START PLANNING FOR MAYHEM?
We are starting for next year already, to be honest. We are working on this year and we have a lot of work to do. I mean, it's all kind of set up. I do a lot of marketing and pre-production. I work with John in a good way, where we kind of package the bands together.
WHAT APPROACH DO YOU TAKE WHEN PICKING HEADLINERS?
In metal, it would be nice to start getting some new headliners. I feel like we are so close with Five Finger Death Punch. They are almost there, maybe another year or so. Hopefully they can become the new headliners because you are kind of re-packaging a lot of the same headliners. If you look in metal in the past twenty years there have been maybe twenty legitimate headliners. We are working really hard, so it's so important to me. The top two bands this year were Disturbed and Godsmack, which is cool, but it becomes "Where do you go from there?" We realized that Megadeth would be a good compliment to that, so it's almost like we have three headliners. For me, the fun part is the undercard. We put together Machinehead and Trivium, which are bands that have played with us before, had a good time and will come back. In Flames did Taste of Chaos in Europe with us. It is so important for me to be able to round out the package. I really like that band Kingdom of Sorrow, so I thought it would be kind of cool to bring them also.
I GO TO MAYHEM EVERY YEAR AND IT KICKS ASS!
I think we have earned a bit of respect from the metal community on how we package the show. I remember the first day we opened and they said "No one comes early to a metal festival." I said "I think people are going to come early to see Mayhem because the bands on the second stages are so good." We were up in Seattle and they had eight security guards there because they didn't expect anyone early and there were 5,000 people in the parking lot. They weren't just hanging out, they all wanted to come in and see the bands on the side stages. That is important to me. Getting Unearth and bands like that to come and play makes for a fun day out in the parking lot.
EVERY YEAR THERE ARE PEOPLE WHO SAY THAT THEY THINK THE BANDS CHOSEN SUCK, YET IRONICALLY THOSE SAME PEOPLE SHOW UP EVERY YEAR ANYWAY?
You get used to it. It's like "Okay, it doesn't suck… really." For us, we are starting to talk about next year, what our package is going to be and where we might go. We have a lot of work to do with marketing, but I think in this day and age you can get the message out so quickly. People look and they decide if they are going to go or not.
IT MUST BE DIFFICULT HAVING TWO OF THE SUMMER'S BIGGEST TOURS GOING ON AT THE SAME TIME.
Yeah and now with this new country project I have, starting now, it's been kind of a reality with my wife and kids. We had a birthday party for my daughter yesterday. She is starting to do some cool stuff like collecting dog food for the local shelter instead of gifts. I've been doing this for thirty years and I have been on and off the road for that amount of time. I've been talking to my friends and we are all having a hard time getting ready to go out on the road. We like being home. We liked doing what we did, but I think a lot of my peers are getting to that point where they want to be home. I think in some ways we ran away from home a little bit. When we were younger it was all cool running away from home. Now we want to try to be home. It's all about adapting and living in that denial until you get on the bus. As soon as we get going we will be fine, it's what we do.
YOU MENTIONED THAT YOU HAVE BEEN IN THE BUSINESS FOR THIRTY YEARS. IS IT STILL GRATIFYING FOR YOU AFTER ALL THIS TIME?
Yeah, I find my gratification in simple ways now. I think the gratification is having to deal with some of the people in the business that I have to. It sucks pretty bad. Some of these people are just never going to get it. To me, the gratification is opening the doors and watching those kids come in on the first day of the show. I think the shows are the best value that we can possibly present to them. You can see that these kids really appreciate what you do. There are programs that we have developed on Warped, such as The Green Program, the non-profits and things. We are integrating it more and more into Mayhem. Some of the fans that are coming into Mayhem are having more of an open mind to what we are doing. You know that 10% of the kids are going to grab onto it and go "This is cool." I got so tired of hearing that metal kids won't recycle. It goes back to when I worked in the clubs in L.A., it was always that metal bands would pay more. Why were punk bands $5 and the metal bands were $10? I never understood that. We try to give a better value and we try to engrain some of these thoughts that we do on these other tours. You put yourself out there and I think that the critics are a little more vocal on some of the other stuff that I do, but that's okay. They can always stay home and choose not to come out.
FROM WHAT I HAVE SEEN, THE METAL FANS ARE THE MOST DEDICATED OUT THERE.
Yeah, they really are and I think we are starting to see that. The website that Paul has developed for Mayhem has been the fastest growing thing we have ever done. Kids are engaged in it and they are responding to it. We are now trying to find other ways to help them out and get word out on other bands year round. It's not just a place for Mayhem; it's for other things year round.
ARE THERE ANY BANDS YOU HAVE BEEN DISAPPOINTED ABOUT NOT GETTING ON THE MAYHEM TOUR?
It would have been nice, but we just couldn't figure out Rammstein. We tried to figure it out this year. It was just the production. They had an amazing show Friday night. They are doing their thing, but they are very hard to integrate into a touring festival. It would be very hard because then it would be too much just about their show. We have to be about the overall festival. It would have been fun to have them out there, but then all of a sudden it would have been a much different type of thing.
HOW IS MAYHEM DOING THIS YEAR? ARE THE PRE-SALES GOING WELL?
They're okay; we are tracking it right now. They are in between the Marilyn Manson year and last year. We will be fine. I think we will fluctuate each year up and down a little bit. We were really worried about the San Bernardino show and then we found out it was a calculation error. We weren't getting the right ticket counts. All of a sudden we added another 2,000 tickets into it as of Friday night. That looked much better. We brought in Dethklok for that one show, so we are trying to get the message out that they will be part of it.
DO YOU FIND THAT MOST PEOPLE WAIT TO GET THEIR TICKETS ON THE DAY OF THE SHOW?
We sell a lot the week before. It's with all my projects. I would love to have that tour that sold the tickets out, but they never do. Warped still sells 70% of the tickets in the last seven days. Mayhem will probably sell 30-40% in the last seven days.
WERE YOU NERVOUS WHEN YOU SAW THE PRICE OF GAS GOING UP?
Two years ago when it went up really fast in May/June was more nerve-wracking than this. We were able to adjust certain things. We are using biodiesel and with biodiesel we tend to pay a premium for it anyway or have in the past. This year with some of the federal tax cuts going on for the bio producers, we are going to be paying right around what diesel prices are right now. Even though they are up, it's less than we paid for biodiesel last year. We are probably going to pay right about what we paid last year or right around there. We look ahead of time and trend forecasts. I'm starting to think I've become a closet economist as well as a weatherman.
IT DOESN'T SOUND LIKE THE ECONOMY AFFECTED YOU TOO BAD THIS SUMMER.
We had a good year last year with Mayhem and I think it basically comes down to the line-ups. A Godsmack/Disturbed line-up is doing much better in certain parts of the country where that package is stronger. I think it is going to be a lot of fun. I think adding Testament to the show is kind of cool.
I'VE NEVER SEEN YOU ADD BANDS LIKE THAT LAST MINUTE BEFORE.
Yeah, we ended up making a little bit of adjustments for some stuff going on.
HAVE YOU ALREADY PICKED ALL OF THE LOCAL ACTS?
Yes, everything is all booked now. Pretty much right now we are down to loading some trucks and getting people on airplanes.
THANK YOU SO MUCH FOR TALKING WITH ME.
No problem, thank you so much for the interview Shauna.
Read More News
Tags:
Mayhem Fest, Kevin Lyman , Kevin Lyman, interviews



Shauna O'Donnell

May 20, 2011


More News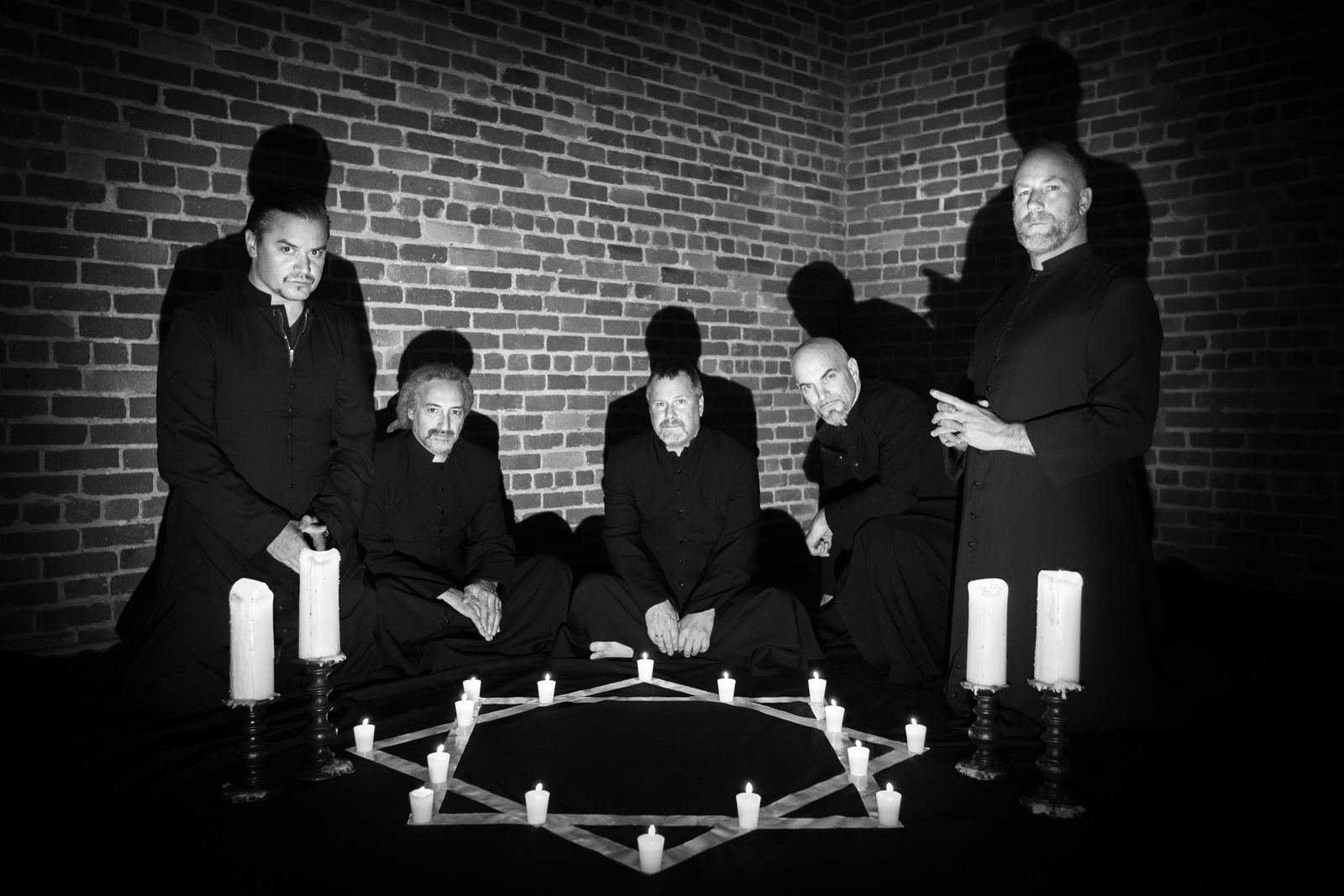 Mike Patton Cancels Faith No More & Mr. Bungle's Tour Dates, Citing 'Mental Health Reasons'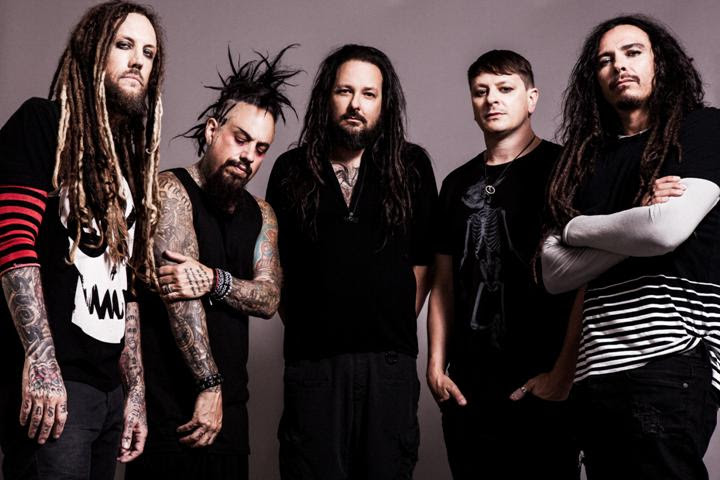 Korn Cancel Tour Dates Due To Frontman Contracting Covid-19

Iron Maiden Singer Bruce Dickinson Tests Positive for COVID-19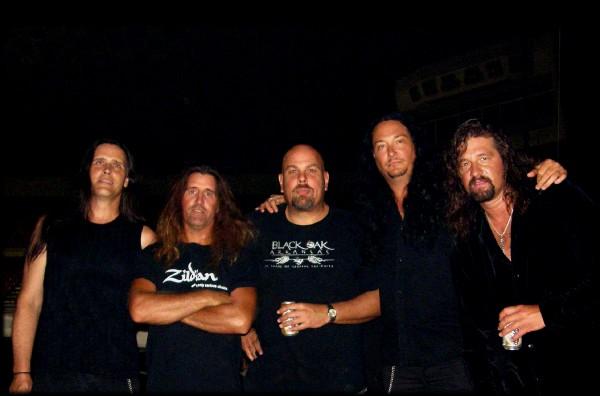 Metal Church singer Mike Howe's death ruled as suicide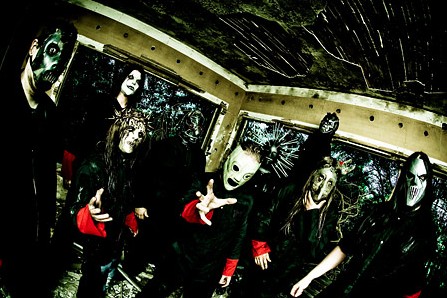 Joey Jordison, founding Slipknot Drummer has died aged 46