Stone Sour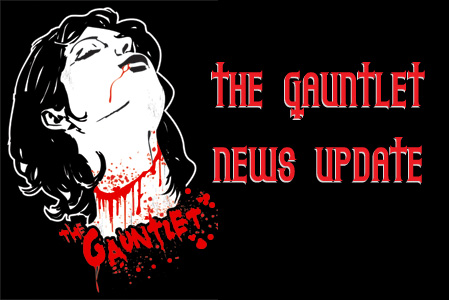 HEY GUYS THIS IS SHAUNA O'DONNELL AND YOU ARE LISTENING TO MUEN TALK BROUGHT TO YOU BY MUEN MAGAZINE AND THEGAUNTLET.COM. WE HAVE ROY MAYORGA THE DRUMMER OF STONE SOUR ON THE PHONE WITH US TODAY.
SHAUNA O'DONNELL:
HI ROY, THANKS FOR BEING ON THE SHOW.
Roy:
Hey how's it going?
SHAUNA O'DONNELL:
I'M DOING GOOD! I WANTED TO SAY CONGRATULATIONS BECAUSE YESTERDAY YOU RELEASED YOUR LATEST ALBUM TITLED AUDIO SECRECY. WHY DOES THE TITLE FIT THE ALBUM SO PERFECTLY?
Roy:
Thank you, I think the title pretty much explains or represents the tone of the record. The title is actually a derivative of the word idiosyncrasy. It was something that Corey came up with. He came up with the words audio secrecy, which represents hidden tones in music. There is a tone in every record that defines what the band or individual is, that is pretty much what it means.
SHAUNA O'DONNELL:
KIND OF LIKE A VIBE?
Roy:
Yeah, but more sonically than visually.
SHAUNA O'DONNELL:
THERE ARE THREE DIFFERENT VERSIONS OF THE RECORD RIGHT?
Roy:
I know of two. We have a special edition version that has three bonus tracks and there is a DVD that comes with it that is a documentary of the making of the record.
SHAUNA O'DONNELL:
I THOUGHT YOU ALSO HAVE AN LP TOO.
Roy:
Oh yeah, we do have vinyl, that's what you were talking about. It basically has fourteen tracks and is a limited edition vinyl.
SHAUNA O'DONNELL:
YOU RECORDED EIGHTEEN SONGS, WHAT DID YOU DO DIFFERENTLY ON THIS ALBUM?
Roy:
To start with, there are five different writers in the band now. We all collaborated on some songs and we all wrote songs separately, brought them to the pot and put our twists on them. There are definitely a lot of different vibes going on the record; there are softer songs, more ballads, heavy rock songs and straight up moody, dark tunes as well all together. That pretty much makes this record different from all the other ones we have done in the past.
SHAUNA O'DONNELL:
WOULD YOU DESCRIBE IT AS DARK AND MELODIC AT THE SAME TIME?
Roy:
Yeah, it definitely has a darker tone lyrically as well. The album has more to do with melancholy love songs. It just came out that way. None of us were really planning on how the record was going to be or how it would come it; it just came out that way. As you know, you can't just sit down and say "Okay, I'm going to write a radio song." It just doesn't come out that way. This record definitely naturally manifested itself and I'm proud to say that.
SHAUNA O'DONNELL:
DO ALL OF YOU USUALLY AGREE ON THE DIRECTION OF THE ALBUM WHILE WRITING?
Roy:
Well it's kind of one of those things, we just kind of go with the flow of it and pick what the best songs are going to be that are cohesive together. We just go with that. It's more about instinct and not planning it, we just don't plan.
SHAUNA O'DONNELL:
YOU MADE YOUR SONGWRITING DEBUT WITH THE SONG "THREADBARE."
Roy:
Well actually two others which are "Nylon6/6" and "Let's Be Honest." "Threadbare" is the first real tune that I put together for the band and the one I'm most proud of.
SHAUNA O'DONNELL:
WELL, TELL US A LITTLE ABOUT THE SONG AND WHAT INSPIRED IT.
Roy:
I was actually listening to a lot of older music, a lot of 70's stuff and a lot of Floyd, Queen and Zeppelin. I really wanted to harness that 70's kind of vibe. It is the vibe that I grew up on as a kid. I wanted to retrofit it with a contemporary setting. That is basically what I was out to achieve and I think I got it; at least that is what someone has told me. I've had that idea in my head and I guess I made it happen so I'm pretty stoked about that. Lyrically, Corey pretty much sealed the deal on that song.
SHAUNA O'DONNELL:
OH, I THOUGHT YOU WROTE THE LYRICS TOO.
Roy:
No, I wrote all the music and Corey writes all of the lyrics.
SHAUNA O'DONNELL:
I READ THAT YOU ALSO DO CLASSICAL FILM SCORING.
Roy:
Yeah, I do that. I've done a couple short indie films in the past like Legion by Robert Sexton. He is the director of that. Also another movie called Shudder by Bruce Dickson. It's funny that you mentioned that, with "Threadbare" I kind of tapped into that mode of film score. That is why there are so many movements in that song. It just kind of wrote itself pretty much.
SHAUNA O'DONNELL:
YOU RECORDED WITH PRODUCER NICK RASKULINECZ AT BLACKBIRD STUDIOS IN NASHVILLE. TELL US ABOUT THE HOUSE YOU STAYED IN WHILE YOU WERE RECORDING. I HEARD IT WAS KIND OF SPOOKY.
Roy:
Yeah it was a creepy house. You wouldn't think so when you first look at it, but when you walk in, there is definitely a vibe in there. I wouldn't say dark, but it kind of does feel like that especially in the winter time when we were there in the beginning. A lot of people heard and saw things. I saw some things creeping by me in the middle of the night while I was sitting in the editing room. I was doing some stuff on Pro Tools and I would see shit from of the corner of my eyes. It would freak me out a little bit. A lot of strange stuff happened in there, like a hornet's nest just appeared and a lot of wasps showed up in the house. All the electrical work was messed up in the house and all the A/C's went down, so it was like a furnace for a few days. I found a kid's painting in the closet of my room when I was cleaning it out. It was about a six year old kid who basically drew himself holding a knife, there is a big smiley-face on the kids drawing and there is this nice little sunshine in the corner. There was a kid's version of seagulls or birds flying in the air. On the back it said The Wrath of Doom by an artist named Jesus Garcia. It was the freakiest thing I have ever found in a house. I showed it to the whole band and they were like "What the fuck is this?"
SHAUNA O'DONNELL:
I WOULD HAVE BEEN OUT OF THERE; I WOULDN'T HAVE BEEN ABLE TO STAY THERE.
Roy:
I'm blowing it up a little bit, but it was definitely kind of creepy. I got creeped out easily in there. There was definitely a presence in there for sure. It was definitely scary going to bed by yourself.
SHAUNA O'DONNELL:
ARE YOU INVOLVED IN ANY OTHER PROJECTS OR BANDS?
Roy:
Well right now it's just Stone Sour, but before we got back together I was working with a band called Amebix from England. They are an old punk rock band that started in 78' or 79' and went until 87' and disbanded, but got back together a few years ago. I got to them through a mutual friend and I have also been a long time fan of the band. We started rekindling old songs and did a sold out 7 day tour in the States last year. We just recorded a new EP called Redux that you can get through Profane Existence Records. It is basically three songs from a couple records they had in the past. We re-worked them as a representation of what the band sounds like now. It is a little bit more updated. We are going to be working on a new record in between tours that I have. I think after Europe I will stay for a week, do some more recording, finish off the record and then continue on with Stone Sour. I'll go back and forth, but for right now Stone Sour is my main priority. My role in Amebix is their drummer, producer and engineer. It's fun to do, I like keeping busy that way. I don't like downtime at all. Eventually I will get more into producing later on down the road.
SHAUNA O'DONNELL:
WELL YOU ARE A CREATIVE PERSON AND THAT'S WHAT CREATIVE PEOPLE DO, THEY KEEP BUSY. SPEAKING OF CREATIVE, AT THE END OF THE VIDEO FOR "SAY YOU'LL HAUNT ME" IT ASKS "WHAT DID YOU SEE?" I GUESS WHAT I SAW WAS A GIRL WHO WAS PUT IN FRONT OF A MACHINE THAT FORCED HER TO SEE HOW SHE HURT SOMEONE AND HOW HE WAS SHOWING HER HE WAS OKAY WITHOUT HER.
Roy:
The synopsis of the video is supposed to be more of the ultimate double cross. He was under interrogation and it got turned around on her at the end. The whole "What did you see?" thing was more implying that there are hidden messages throughout that video. Codes, we will leave it at that, I'm not going to say anymore. I kind of gave it away a little bit, but there are codes there and there are things you can do with those codes. It's a secret.
SHAUNA O'DONNELL:
THE GIRL IN THE VIDEO LOOKS FAMILIAR.
Roy:
We just met her. She's really cool and is a model from Poland. She now lives in New York. I have a funny story about her actually. That video shoot was in an abandoned hotel in New York City. There was this working elevator that was kind of rickety. She ended up getting stuck with a couple of riggers that were working on the video in that elevator for about an hour at the end of a 12-13 hour day. The poor thing, she was totally cool about it. Our bass player and one other person came to the rescue and got her out of the elevator. That was her ending experience for the day.
SHAUNA O'DONNELL:
YOU ARE OFFICIALLY ON THE UPROAR TOUR WITH DISTURBED AND AVENGED SEVENFOLD. THIS IS THE FIRST YEAR ROCKSTAR HAS PUT ON THIS TOUR, HOW IS IT GOING?
Roy:
It's great; I think this is the 5th or 6th week we are out. All the bands are great! For me, it's great, I get to watch all these kick ass drummers every night. It's a great band camp basically, everyone high-fiving each other at the end of the day. It's a great time, really.
SHAUNA O'DONNELL:
I GET TO GO NEXT FRIDAY, SO TELL ME A LITTLE ABOUT WHAT GOES ON BESIDES THE SHOW. I HEAR THERE ARE CARNIVAL GAMES AND STUFF.
Roy:
There are a bunch of booths set up like a Best Buy booth, a Sabian booth and all kinds of vendors are here. There are people selling t-shirts, not just merch for the band, but also other stuff.
SHAUNA O'DONNELL:
HOW MANY OF THE NEW SONGS ARE INCLUDED ON THE SET LIST?
We are doing three at the moment, "Mission Statement,"
Roy:
"Say You'll Haunt Me," and "Digital." I think in another weeks time as the record circulates a little bit more we will put another one in there. I'm not sure which one it will be yet, but we will see how it goes.
SHAUNA O'DONNELL:
I LOVE THE SONGS, SO I'M VERY EXCITED. I CAN'T WAIT TO SEE YOU GUYS PLAY. IT'S GOING TO BE GREAT!
Roy:
I'm looking forward to meeting you for sure. Don't be a stranger.
SHAUNA O'DONNELL:
OH I WON'T! ARE YOU USUALLY WALKING AROUND THE FESTIVAL?
Roy:
Yeah, I usually do. I'm walking around checking things out. I'll have guests come and visit, so I'll come out and meet them. I'm not scared.
SHAUNA O'DONNELL:
AFTER UPROAR YOU ARE GOING TO EUROPE RIGHT?
No, we are going to Loud Park in Japan first and then we start in Europe. We are doing a co-headlining tour with Avenged Sevenfold all throughout England. We will take a five week break and then I think we start in the States again.
SHAUNA O'DONNELL:
YOU ARE TAKING THE HOLIDAYS OFF I ASSUME.
Roy:
Yeah, absolutely
SHAUNA O'DONNELL:
ALRIGHT WELL I LOOK FORWARD TO SEEING YOU AND I WANTED TO THANK YOU SO MUCH FOR THE INTERVIEW. IT WAS GREAT TALKING TO YOU; YOU ARE A LOT OF FUN.
Roy:
Likewise
SHAUNA O'DONNELL:
BEFORE I LET YOU GO WAS THERE ANYTHING YOU'D LIKE TO ADD OR SAY?
Roy:
Beware of us! We are coming to you soon!
Read More News
Tags:
Stone Sour, Roy Mayorga , Roy Mayorga, interviews



Shauna O'Donnell

September 08, 2010


More News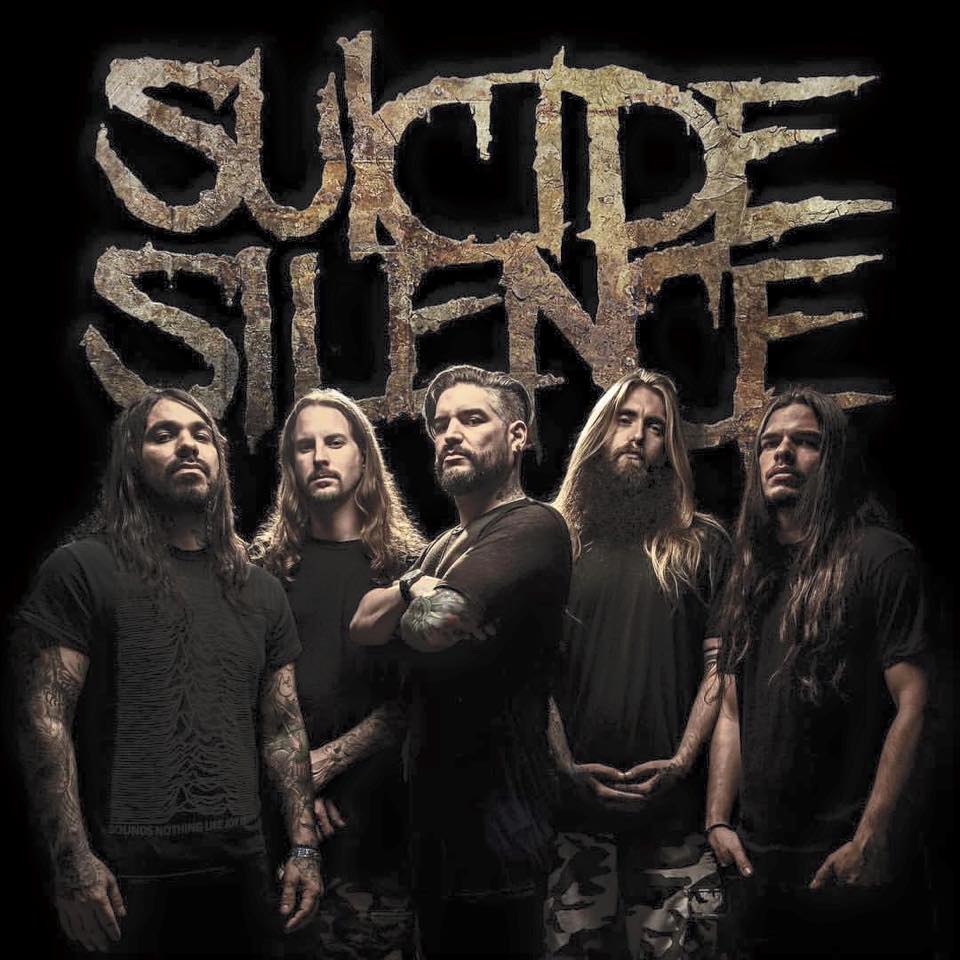 SUICIDE SILENCE And CHELSEA GRIN Announce Fall 2023 North American Tour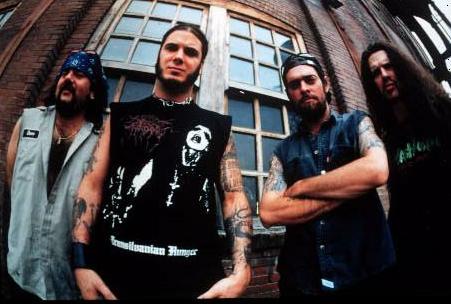 MIKE PORTNOY Says PANTERA Reunion Is 'Phenomenal'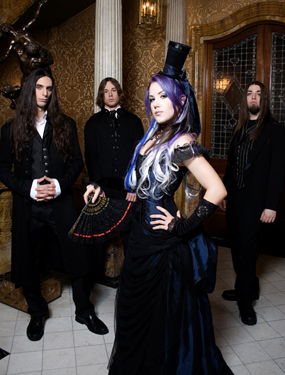 Canada's The Agonist Calls It Quits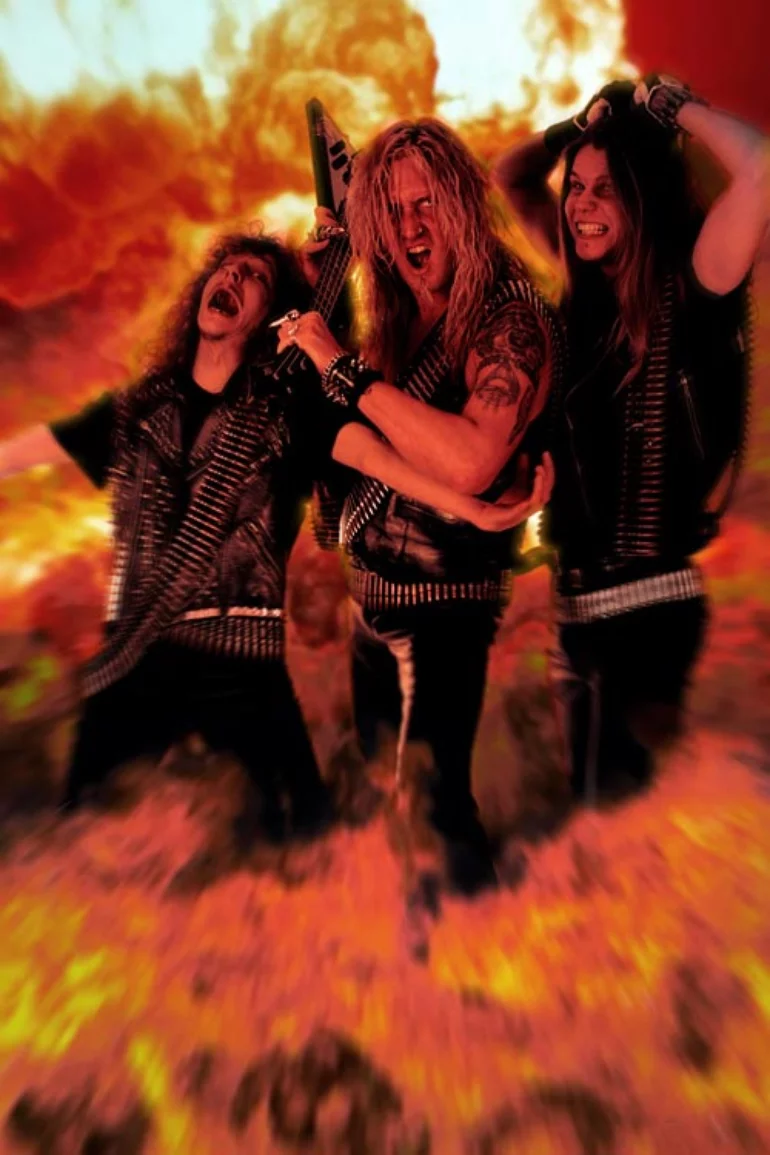 The Top 5 Metal Songs About the Bond Between a Band and Their Fans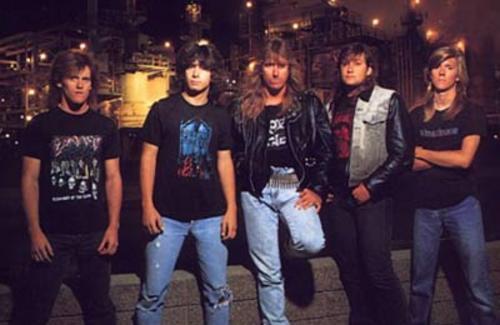 The Top 5 Metal Songs About Being in a Vegetative State