Rob Zombie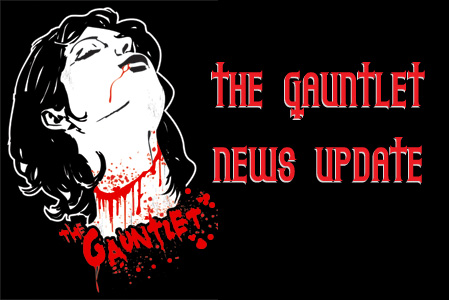 HEY GUYS THIS IS SHAUNA O'DONNELL AND I AM IN SAN BERNARDINO, CALIFORNIA FOR THE KICK OFF OF ROCKSTAR ENERGY DRINKS MAYHEM FESTIVAL. I AM HERE WITH PIGGY D OF ROB ZOMBIE.
SHAUNA O'DONNELL:
HEY PIGGY, WHAT'S UP?
Piggy D:
Hey! How are you?
SHAUNA O'DONNELL:
I'M DOING PRETTY GOOD. HOW ARE YOU?
Piggy D:
I'm doing good, it's good to be here.
SHAUNA O'DONNELL:
ARE YOU PRETTY STOKED TO BE CO-HEADLINING MAYHEM THIS YEAR?
Piggy D:
Yeah, it's going to be a blast. We got a huge, huge show.
SHAUNA O'DONNELL:
DO YOU ANTICIPATE THE CROWDS TO BE INSANE?
Piggy D:
I hope so, California is always a little weird, so this will be a good gauge. If tonight is good, we know it will be good.
SHAUNA O'DONNELL:
HOW DID THE GRUESOME TWOSOME TOUR GO?
Piggy D:
It was amazing. It was the most fun we've ever had on a tour. We had Joey (Jordison) playing drums with us, it was his first tour with us. Just having Alice and Rob in the same room every night was amazing.
SHAUNA O'DONNELL:
YOUR LATEST CD HELLBILLY DELUXE II IS OUT. WHY WAS THERE SUCH A LONG TIME SPAN BETWEEN IT AND ITS PREDECESSOR?
Piggy D:
I think Rob just really wanted to experiment with different things. Hellbilly Deluxe II is way different from the first one just because that record was really made as a band, which is the first time that he has ever really done that. We all came in everyday, threw riffs on the table, wrote the songs that day and recorded them that day. It was a very organic process and I think that's probably why it too so long. We had to get to that point where we were that tight as a band that we could pull that off. On this album we all wrote together. John being the guitar player obviously writes most of the riffs. It is ever evolving.
SHAUNA O'DONNELL:
ARE YOU GUYS WRITING NEW SONGS? I THOUGHT I SAW THAT THEY WILL BE COMING OUT IN SEPTEMBER. IS IT ANOTHER ALBUM?
Piggy D:
Yeah, it is a re-release of Hellbilly Deluxe II, but there is new material on it that is amazing. The album is completely re-packaged. There's all kinds of extra stuff on the record. I don't want to give it away, but it's a lot of stuff.
SHAUNA O'DONNELL:
I LOVE THE SONG "SICK BUBBLEGUM." THE VIDEO REALLY ROCKS. WAS THAT FILMED AT ONE OF YOUR HOUSES?
Piggy D:
That was at Rob's house. We were jamming there and decided to film a video.
SHAUNA O'DONNELL:
WHAT IS THE SET LIST GOING TO LOOK LIKE ON THE THIS TOUR? ARE YOU GOING TO BE PLAYI NG A LOT OF THE OLDER STUFF TOO?
Piggy D:
We are only playing an hour, so it's an action packed hour. It's anything that we can set fire to, or have dancing robots, or aliens attack, or anything that fits that criteria we will play.
SHAUNA O'DONNELL:
BESIDES ZOMBIE, WHAT ARE SOME OF THE OTHER PROJECTS YOU HAVE GOING ON? YOU HAVE A SOLO PROJECT RIGHT?
Piggy D:
I put out a solo record about three years ago. I have another project that I'm working on now, which I can't really talk about, but it will be out next year. I do a lot of art, photography and video stuff.
SHAUNA O'DONNELL:
YOU DO A LOT OF COLLABORATIONS WITH OTHERS. WHO ARE THEY?
Piggy D:
Most recently I have been working with a country artist. Yeah, I do a lot of writing in different styles of music, metal is my least often for whatever reason. It's really hard because everybody is trying to out-heavy each other and play faster than each other. I am more interested in songwriting. The last release that I did was a Halloween song with Alice Cooper. I did some writing with him earlier this year for something that is coming out later this year. I get around.
SHAUNA O'DONNELL:
TELL ME ABOUT YOUR GRAPHIC ART DESIGNS.
Piggy D:
We just worked on the re-issue of Hellbilly Deluxe II. That was a lot of fun; it's really crazy, fun stuff. We did a lot with Alice Cooper as well. We did Lita Ford's last record. We do a lot of indie stuff too. Art is a fun gig in my off time and even on the road I get to work on it too.
SHAUNA O'DONNELL:
HAVE YOU EVER THOUGHT ABOUT DOING A MAGAZINE OR COMIC BOOK?
Piggy D:
I've thought about it, but I really enjoy music packaging. My partner does a lot of merch designs for a lot of big bands. It seems like an art form that's dying, but one of the reasons it is dying is because it's terrible. We are trying to make it un-terrible and with digital media pretty much taking over, you have to get real creative. It's a lot harder to make a cool album cover than it was 20 years ago even. It's an inch wide on ITunes and it's got to be something that is eye catching. It's a challenge that we enjoy a lot.
SHAUNA O'DONNELL:
YOU HAVE HAD QUITE AN EXTENSIVE CAREER. HOW LONG HAVE YOU BEEN A MUSICIAN?
Piggy D:
This year will be twenty years.
SHAUNA O'DONNELL:
ORIGINALLY YOU WERE A GUITAR PLAYER AND NOW YOU ARE PLAYING BASS. ARE YOU FEELING COMFORTABLE WITH THE BASS NOW?
Piggy D:
That's funny, I told this story earlier. It's all Getty Lee's fault. I met Getty Lee in 1996 and he walked up to me and he said "Hi, I'm Getty." and I said "Hi I'm Piggy." He shook my hand and said "You are going to play bass." I went "No, I'm not, I play guitar." He then said "No, you're going to play bass, bye!" and he walked off. I turned to my friend and he was like "I don't know dude, maybe you're going to play bass." I said "I'm never playing bass in a band." On records is one thing, but not on stage. Here I am almost five years later playing bass in a band and I love it. Playing bass in a band on stage is more fun than I ever had playing guitar. I am very comfortable now.
SHAUNA O'DONNELL:
DO YOU PLAY ANY OTHER INSTRUMENTS?
Piggy D:
I play a little piano, trumpet, tuba and guitar obviously.
SHAUNA O'DONNELL:
TUBA? YOU WERE IN A HIGH SCHOOL BAND RIGHT?
Piggy D:
Yes I was.
SHAUNA O'DONNELL:
WHAT WERE YOU LIKE GROWING UP?
Piggy D:
I was really mellow. I realized you could get more chicks with a guitar than a tuba, so I kind of sold out a little bit and I'm glad I did. It worked out.
SHAUNA O'DONNELL:
THAT'S FUNNY, WHAT WAS THE FIRST BAND YOU PLAYED IN?
Piggy D:
(Laughing) I don't even want to say the name because it's the worst name ever, but I still have the backdrop. If I ever have kids maybe I will let them rejuvenate the name and put the really shitty backdrop in their jam space. It was AIDS, which is the worst thing ever.
SHAUNA O'DONNELL:
YOU WERE IN WEDNESDAY 13, I JUST RAN INTO HIM BACKSTAGE.
Piggy D:
Oh yeah? How'd that work out?
SHAUNA O'DONNELL:
HE RECOGNIZED ME.
Piggy D:
He did? See
SHAUNA O'DONNELL:
I WAS GRATEFUL FOR THAT. NOW YOU'RE IN ROB ZOMBIE. DO YOU FEEL THAT THIS BAND IS A GOOD FIT FOR YOU?
Piggy D:
It's a good fit in the way that I love Rob. He is a great guy and he is so much fun to work for. He gives me the freedom to do my thing. He is not staring over my shoulder and he really just lets me be me.
SHAUNA O'DONNELL:
WHAT'S ON THE AGENDA AFTER MAYHEM?
Piggy D:
Way too much! We just finished our "Mars Needs Women" video which will be coming out. The re-release of the record is coming out in the fall, which has so much stuff on it you will not know what to do with yourself. There is another tour or two happening. It is going to be a fun-filled year. It makes me tired even talking about it.
SHAUNA O'DONNELL:
THANKS SO MUCH FOR THE INTERVIEW PIGGY. IS THERE ANYTHING YOU WOULD LIKE TO ADD OR SAY?
Piggy D:
No, but the hot dogs smell really good and I don't know where it's coming from. Sorry, I got distracted by that.
Read More News
Tags:
Rob Zombie, Piggy D , Piggy D, interviews



Shauna O'Donnell

July 10, 2010


More News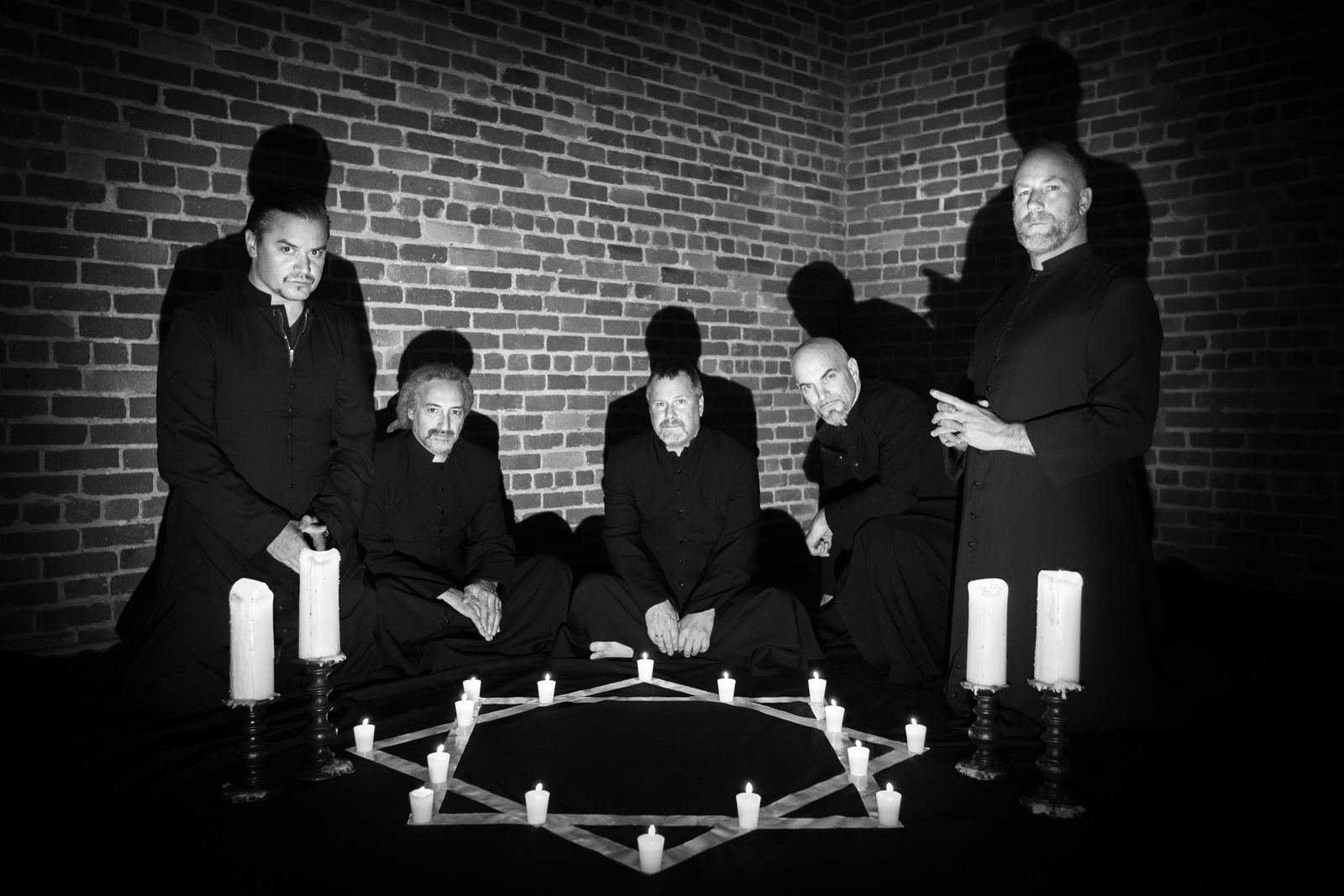 Mike Patton Cancels Faith No More & Mr. Bungle's Tour Dates, Citing 'Mental Health Reasons'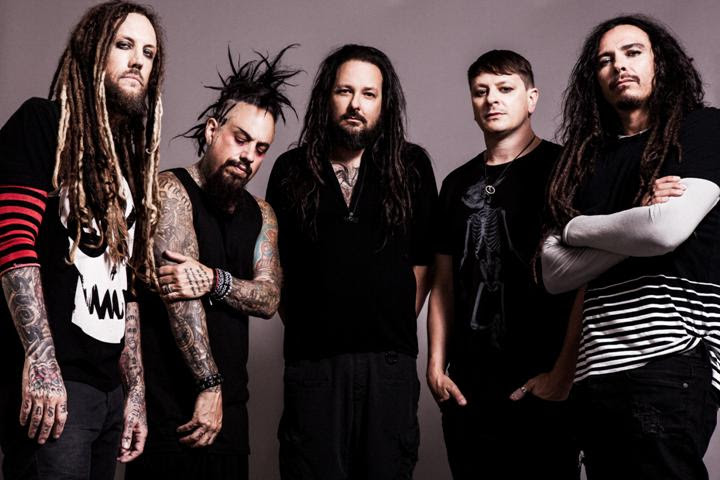 Korn Cancel Tour Dates Due To Frontman Contracting Covid-19

Iron Maiden Singer Bruce Dickinson Tests Positive for COVID-19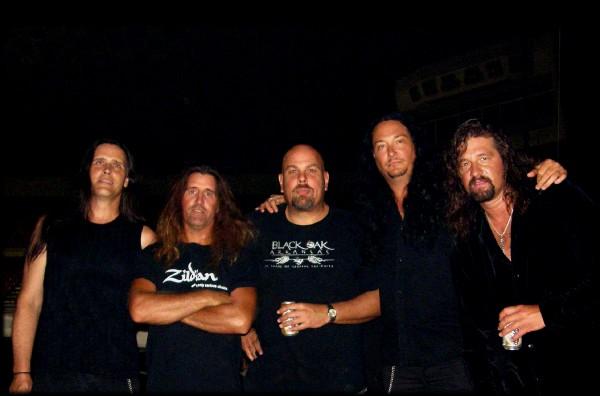 Metal Church singer Mike Howe's death ruled as suicide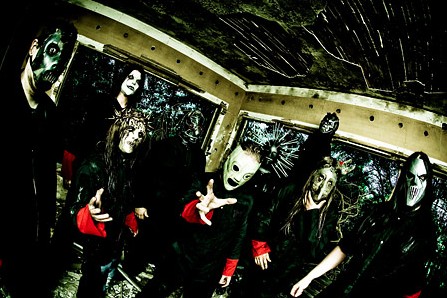 Joey Jordison, founding Slipknot Drummer has died aged 46