Rammstein Interview with Christoph Schneider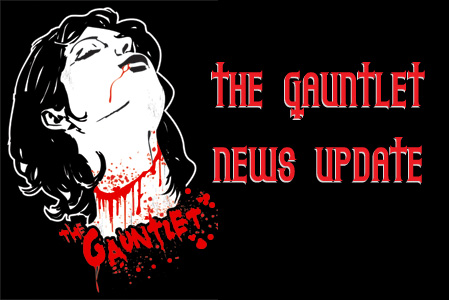 The Gauntlet:
How is it going?
Schneider:
I am doing fine. We are in Barcelona, Spain on the tour. We have a show tonight that starts in a couple of minutes.
The Gauntlet:
So am I your pre-show ritual to get you pumped up?
Schneider:
[laughs] Right now we are all a little ill so this time we our pre-show ritual will be just to get in the mood to play the show. Usually our pre-show ritual is we have a shot together as a band. We look each other in the eyes and say "Saludad!" I guess we will pause the tequila tonight. We haven't been on tour in four years and and it is just hard to get back into things and we all got the flu today. [The] concerts have been good so far. Barcelona is a great place to play. The fans have been cool. They are always amazing, especially in Spain.
The Gauntlet:
The big news lately has been the band has been indexed in Germany.
Schneider:
You heard about that in America?
The Gauntlet:
Yes, was it surprising that Germany was the first to do this?
Schneider:
It was kind of surprising. Rammstein has been around in excess of 15 years and there is nothing on that record more evil or that needs to be censored this time. We have wondered why now? There has to be an institution behind it for the reason to remove it from the German market and it is not a good thing. We are not happy with that decision of course. I think the decision was a little over-done when you compare it to other things. It is just one song and a picture with our guitar player hitting a naked woman's ass. I even think for you in America this is not a big thing. I think this came from the Ministry of German Family Affairs; from a very upper institution. I think they felt helpless and wanted to say something. Maybe they were afraid of the growing violence in music and movies and they wanted to make a statement about that. It is the first time in Germany that a number one album was indexed. It is a little strange.
The Gauntlet:
I'd love to see stores now stocking the dildo box set now because it contains the clean version of the album.
Schneider:
You know that will be funny. The dildo set is a very rare thing though for very special people. I don't think that will catch the eyes of the authorities.
The Gauntlet:
The song Ich Tu Dir Weh was to be included in the setlist and would be a great song for a future single.
Schneider:
We haven't decided yet what will be next. Other people are saying this will give us a lot of promotion as many papers are talking about it and discussing this in politics. The daily papers have been covering the decision and it has given us a lot of attention. But for the major big chain stores just send the album back. They sent all the copies back immediately and that will affect the charts and Billboard. How is our album doing in the U.S.? Please tell me something.
The Gauntlet:
The album debuted at #13.
Schneider:
Amazing.
The Gauntlet:
It is great, now you have no reason not to come over here for a tour.
Schneider:
We are planning it of course. We want to come. It depends on what we can bring and what capacity we can play. We want to play the full Rammstein show. The next time we play the U.S., we want to play the full show. People should see what the full Rammstein show is about and the way we play in Europe.
The Gauntlet:
Is it hard on the ego that the band is so big in Europe and the rest of the world where you play stadiums, but in the U.S. you are a large club band?
Schneider:
In a way, I wouldn't call it hard. The U.S. market is strong but we are a German singing band. The U.S. market looks at us as a one hit wonder with "Du Hast". We have been trying to play the country for many years and just became exhausted and had other priorities. We had plans for the United States on the last album but one of the band members got sick and it went away. It has been eight years and people forget unless you are around all the time. It is hard. I think that we are underrated in the United States. I don't want to complain, I know every band in the country is on the road all the time working hard at it. For us we can't do that all the time. We all have families and some of us are very afraid of doing a sixty concert tour over three months. We are planning on playing the major cities in the U.S. but that will depend on the agent. We want to bring the full show though at least once.
The Gauntlet:
When I caught you guys at Family Values in I think 1999, there was pyro and it was an amazing show, even without the full stage show.
Schneider:
Yeah, it was cool. That was a great packaged tour we got to play on. If you ask me personally, I would love to get back into the United States but I am not the only one in the band. The U.S. is the hardest country to tour. Inland, it makes some members of the band afraid. We will come anyway, maybe just big cities.
The Gauntlet:
With previous albums, the drum beats were simpler.
Schneider:
With this album, the band let me do more. The music changed also. We don't have the same sound anymore and we have different styles. For a while I wanted to bring in new rhythms to Rammstein and it wasn't always easy to convince the guys. They like simple stuff, the guitar players. It is hard to convince a band to make things more complicated. I can tell you that every note I play in the studio has the OK of the band members and they like it. I think we made some steps on the record and brought out more variety to the Rammstein sound. I am happy about that. The guys cared a lot about the sounds. I also changed my drum gear and we recorded the drums at a great studio in Los Angeles. I used a new drum in the studio but I don't think most people will hear it. It allowed me to provide a wide range to the record and was fun to record it.
The Gauntlet:
After recording the drums in Los Angeles, you went to Sonoma to finish up.
Schneider:
After recording we went to a place near San Francisco. We wanted to go to a place in Malibu but someone was already recording there. So we spent six weeks on a little mountain in the wine country and it was hard. We wanted to come to Los Angeles and get inspired from the local rock scene a little and meet some people; basically just some inspiration. Where we were, it was just us on a hill all the time. The mood wasn't good all the time though. For some members it was a little boring and they wanted to get home.
The Gauntlet:
Why does the band always pick on Flake? He was the shemale in the Pussy video, he has been walked like a dog on stage and now you guys have him on a treadmill. The poor guy is thin enough.
Schneider:
[laughs] You have seen him on Youtube. The treadmill came about as he likes walking. When we have time off he is walking a lot. He likes nature a lot and goes hiking too. When we are on tour he takes a lot of walks too. We figured we'd give him a treadmill on stage so he can get his kilometer in. The guy looks awesome up there. In the beginning it wasn't easy for him to play like that but now he just looks awesome up there.
The Gauntlet:
When will we see you on a drum riser.
Schneider:
There have been a lot of things already done like Tommy Lee and Joey Jordison. Furthermore, I'd have to have a drum solo. I would come up with something though if the guys want to do that.
The Gauntlet:
You have the same facial expression in the video for Mann Gegen Mann that you have in Pussy, which video shoot did you enjoy more?
Schneider:
[laughs] Can't i enjoy both? Both gave me different feelings. Neither shoot was erotic for me at all. It is strange for me to do something like that. Porn was just work. People doing it must be a little crazy. It was interesting to be around and having an experience like that but it is just a job. The situation on Mann Gegan Mann was more artsy. With Pussy it was more over the top.
The Gauntlet:
Which video are you more proud of.
Schneider:
With Pussy, I am more proud. We had this stupid song and we didn't even want to put it on the record. It doesn't represent the typical Rammstein sound and is so cheesy. I am glad we found a good solution with it and it shows something. For me it shows what access people have these days. You can go on the internet click a button and you are now 18 and see horrible things. We put the video on one of those sites. I think it puts a lot of attention on this issue. When you see our video, it is just funny. I am glad we did it. There aren't many artists that can afford to do something like this.
The Gauntlet:
Having it as the first single was great. It allowed me to enjoy the song for a month until the album came out. Once I listened to the album, and hearing the song "Wiener Blut" play before "Pussy", it makes the song no longer fun. I applaud the band in this as so much music released today is so emotionless.
Schneider:
[laughs] I love that don't you?
The Gauntlet:
It is great for music to evoke an emotional response. "Wiener Blut" is just so dark. Even hearing it without knowing what is being said makes me think Till should be in prison for accessory to rape.
Schneider:
[laughs] That is cool! Thank you.
Read More News
Tags:
Rammstein, Christoph Schneider , Christoph Schneider, interviews



Jason Fisher

November 12, 2009


More News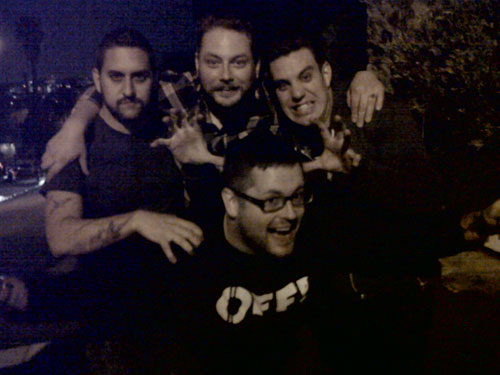 Black Dahlia Murder Vocalist Trevor Strnad Dead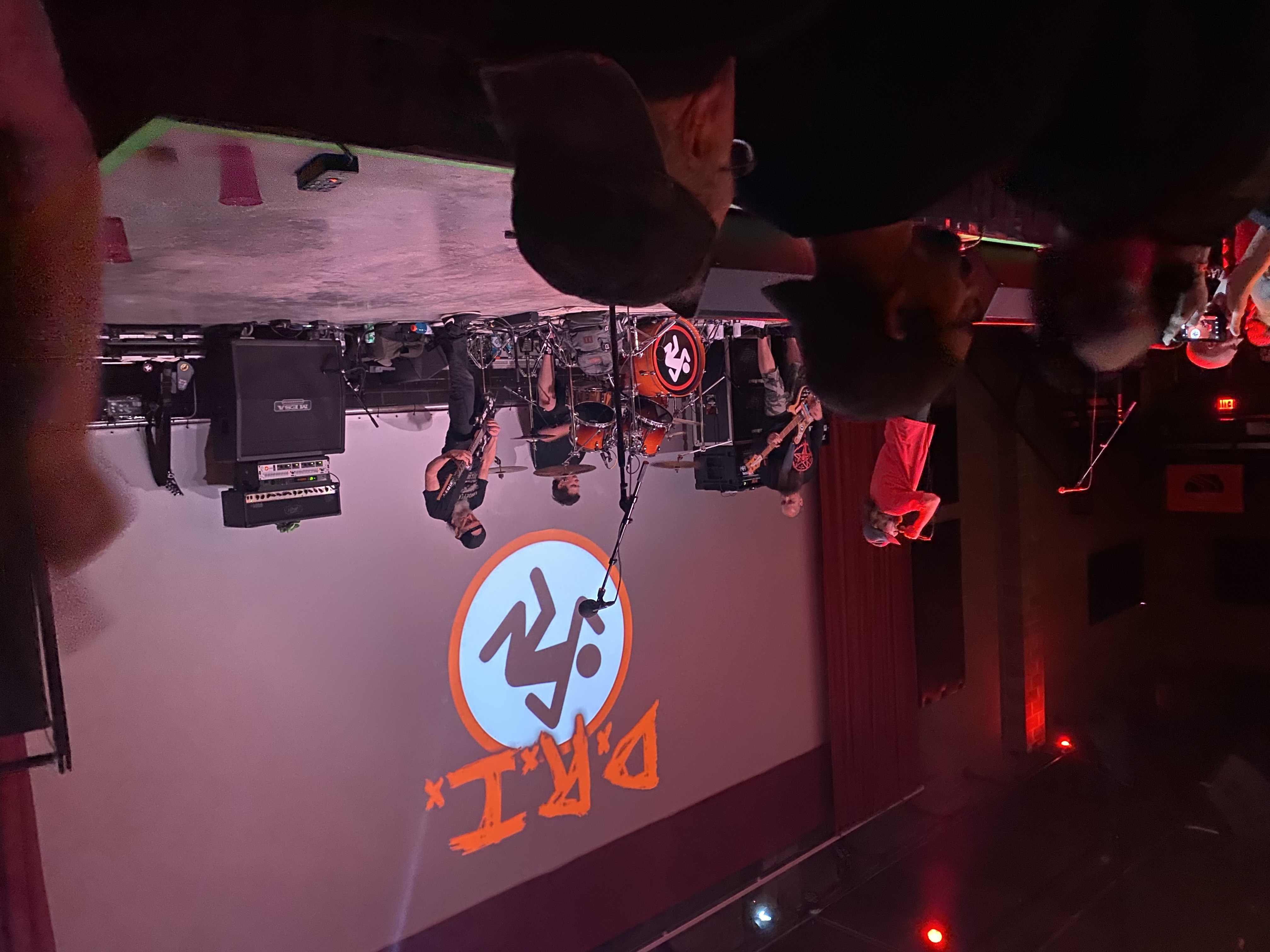 Skins and Bangers Joining Mosh as One: D.R.I. Makes Their First Appearance at Red Flag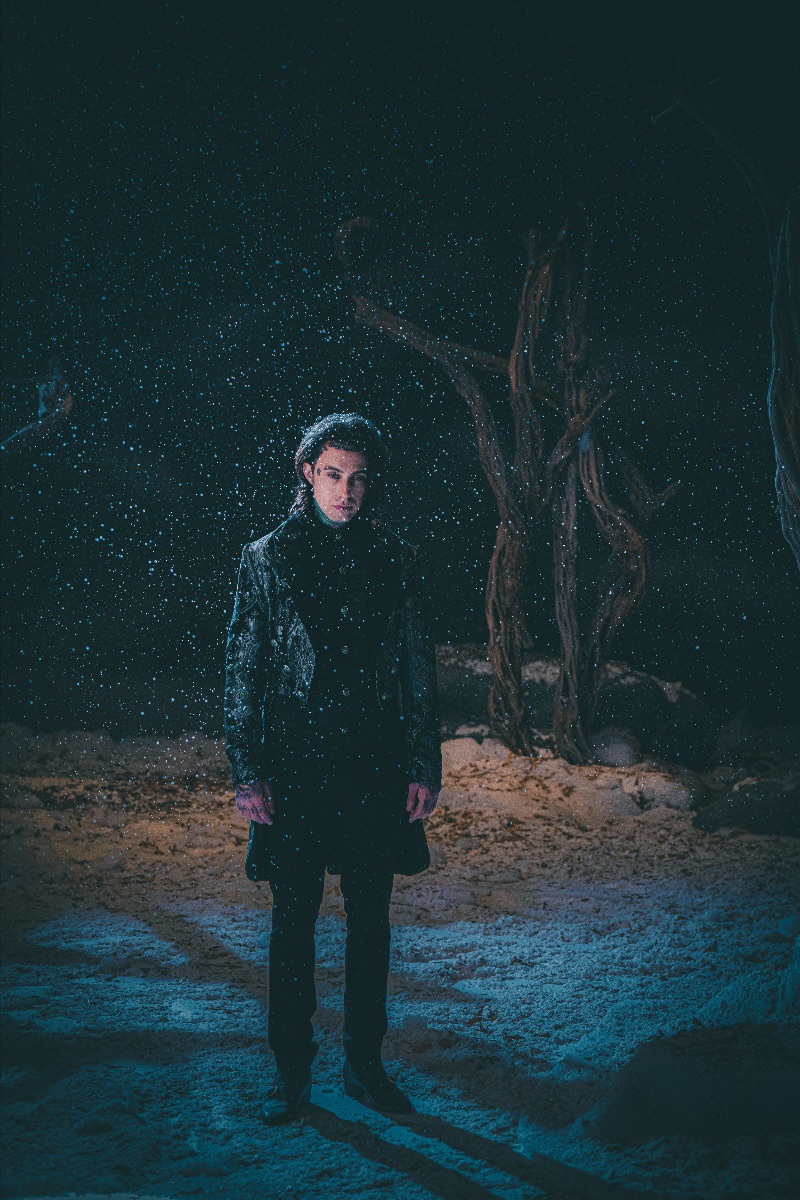 Recap: Live From The Unknown Tour 2022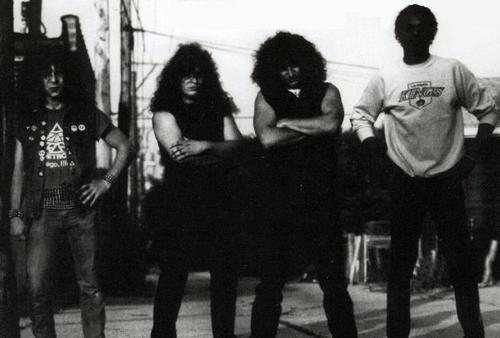 The Top 5 '80s Metal Subgenres That Never Took Off and The Bands That Carried the Monikers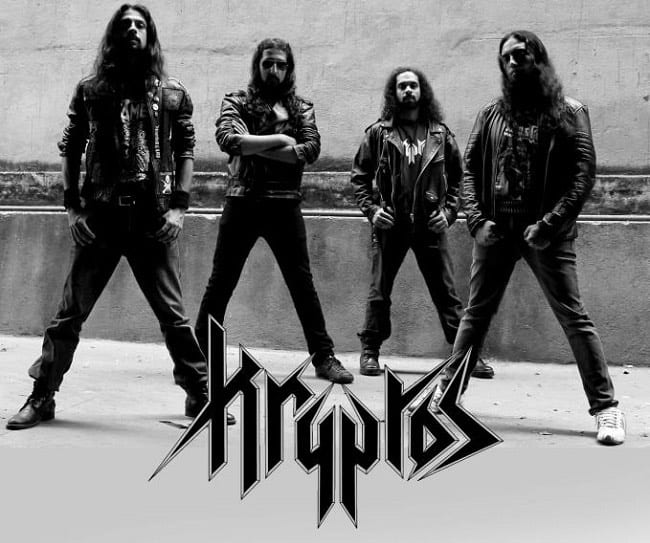 The Top 3 Metal Albums of 2021