Hatebreed interview With Chris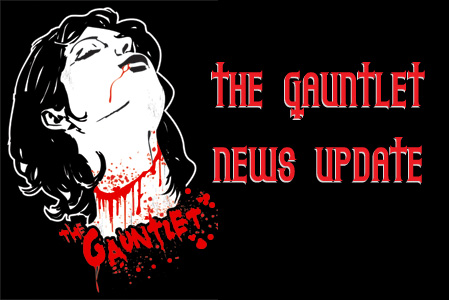 The Gauntlet: How's it going?
Chris: Oh man, just trying to get situated here. We just arrived in Seattle this morning and are waiting for our gear to get shipped in. I am in the parking lot here and have been here since about 8 this morning.
The Gauntlet: Ozzfest starts tomorrow.
Chris: Yeah, we are really psyched. It's going to be the biggest thing we've ever done in the states.
The Gauntlet: This is Hatebreed's fourth Ozzfest stint. Do you feel like the veterans of the festival?
Chris: Nah. This time around will be a much bigger production. We have a lot more equipment now. We have a stage setup and stuff like that. We get to step up our game on the mainstage. We got bands after us with huge productions like System of a Down and Disturbed so we don't want to stand out.
The Gauntlet: Doing a big stage production at an outdoor event is much different than an indoor club. Lighting isn't too important at 4pm.
Chris: Well sometimes we are going on at like 5pm and other times at 6.15pm. There will be lights under the shed, but not like in a club or anything like that. We got a lighting guy though. It is going to be pretty intense, we are all excited. We go on right before Avenged Sevenfold. I think it's Dragonforce, Lacuna Coil, Us, Avenged Sevenfold, Disturbed, and then System [of a Down].
The Gauntlet: I'd rather see Hatebreed on the 2nd stage for the energy you guys bring. Are you a little bit disappointed you are playing the mainstage?
Chris: We wanted to step it up. It is something new for us. We have had a lot of success over there on the second stage. We were given this opportunity and we have a new album coming out. We just want to bridge as many people as possible and show them what we are all about. Not as many people get to see the bands over on the second stage. Don't get me wrong, but there are people that come later in the day and won't get to see us, but we will still have double what we would have.
The Gauntlet: This is Hatebreeds fourth time on the tour, you have to have some crazy stories.
Chris: Aww man. We have done a lot of crazy stuff. We fought a parking lot full of people once. We just kind of walked into the situation. Newxt thing you know, we are fighting about fifteen kids between the cars. Man, there is a bunch of them. Then there was our old sound guy that got loaded and we had to carry him out of the catering area. For the most part we have tamed down a little bit to look more professional and look at the big picture. There is always something going on everyday. Nothing yet on this one. I've just been playing basketball. That's the most excitement so far. Call me in the middle of the tour and I'll have a bunch more. I just like hanging out with the fans and partying. We get so much downtime on this that you really get to bond with everybody else and all the bands you wouldn't normally listen too. It's really cool getting to hang out.
The Gauntlet: What bands are you looking forward to seeing on the tour?
Chris: We have done a few shows with System of a Down. They are really good. There are a couple of second stage bands too. I am into Strapping Young Lads and then Full Blown Chaos. They haven't done anything like this so I want to see how those guys do. I heard that Ozzy is playing the second stage. I am interesated to see how he does over there. It is a smaller stage for him and will be up close and personal. I'll be over there if time permits.
The Gauntlet: It will be interesting seeing him perform in the daylight.
Chris: Yeah, it's going to be really cool to see. Also Black Label [Society]. A couple of our friends are in Norma Jean. We have done shows with those guys. I am really looking forward to seeing Ozzy on the second stage. I'll let you know how that comes off.
The Gauntlet: What stage is the album in?
Chris: It's done, it's done. It comes out August 28 on Roadrunner Records. It's awesome and is the best we have ever done.
The Gauntlet: Who produced the album?
Chris: Zeuss. He is at Planet Z in Massachusetts. He actually did "Rise of Brutality". It just turned out the way the cards were played we went to him. He actually mixed the album too. He kept coming back with these killer mixes so we went with him. He knows our sound and we are really happy with the way it came out. We can't wait to see what the public thinks of it.
The Gauntlet: I only heard one track so far so cant comment on the whole album, but it had an old school New York hardcore vibe to it. Is this indicative of the entire album?
Chris: It has everything and everyone will be happy. Punk rockers and metal heads will like it as it is really heavy. We added a second guitar player again so a lot of the songs are written for two guitar players. There is a lot of harmony going on and leads. Nothing ridiculous, but just our version of it. The song you heard probably touch on the NY hardcore thing, but it's all over. It's Hatebreed.
The Gauntlet: Will you play some of the new song at Ozzfest?
Chris: We will probably play three or four. We are still working on the setlist. We have 45 minutes on stage so we are trying to fit some in with the old hits. We are definitely playing our song that was on the Headbanger's Ball Compilation. That's on the new album too. We will play a couple others and stuff like that. It's not 100% sure which ones yet as we are trying to figure it all out today. This will be the first time we have sort of had a setlist.
The Gauntlet: Why did you add a second guitarist?
Chris: The songs we were writing in the studio lacked a little bit. We wanted to write like we did for the earlier records. If we wanted to pull it off live, we'd need a second guitar player. Our friend Frank just left Terror to join our band. It was the perfect fit. He has been around longer than all of us. Now we get to play the songs the way they are meant to be played in their entirety. It adds a new element to the band we didn't have the past couple of years.
The Gauntlet: While writing the album, did you feel pressure now that Hatebreed is a Grammy nominated band?
Chris: Not really. We just went and did our own thing the way we usually do it. We have it down to a science so none of that ever came up. It's cool to be nominated for a Grammy, don't get me wrong, but that wasn't hanging over our heads.
The Gauntlet: Do you think if you stayed with Universal you would have had pressure to write another Grammy album?
Chris: No, it wasn't like that. Roadrunner knows how to push bands like us. Universal was good, but they weren't giving us the support we needed. We came to the table with Roadrunner and they were really involved. They have a great track record and it was just perfect for us. They are at the top of their game and were ready to do it.
The Gauntlet: Will we ever see the Hatebreed DVD? The band has been running for 10 years now.
Chris: That DVD has been in the works for about ten years now. It's going to come out. We have been collecting footage seriously for the past five years. At this point it should be a double DVD. There have been talks about it, but we needed to concentrate on the record first. Hopefully we will get some good footage from Ozzfest. We got some from Download and in London. We are just going to compile it all up when we have the time. It will be good. The fans will get to see us from a different perspective.
The Gauntlet: When the record comes out, do you have tour plans?
Chris: Yes, we will be doing some headlining shows. Buy the new record and I look forward to seeing everyone.
Read More News
Tags:
Hatebreed , Chris Beattie, interviews



Jason F

June 28, 2006


More News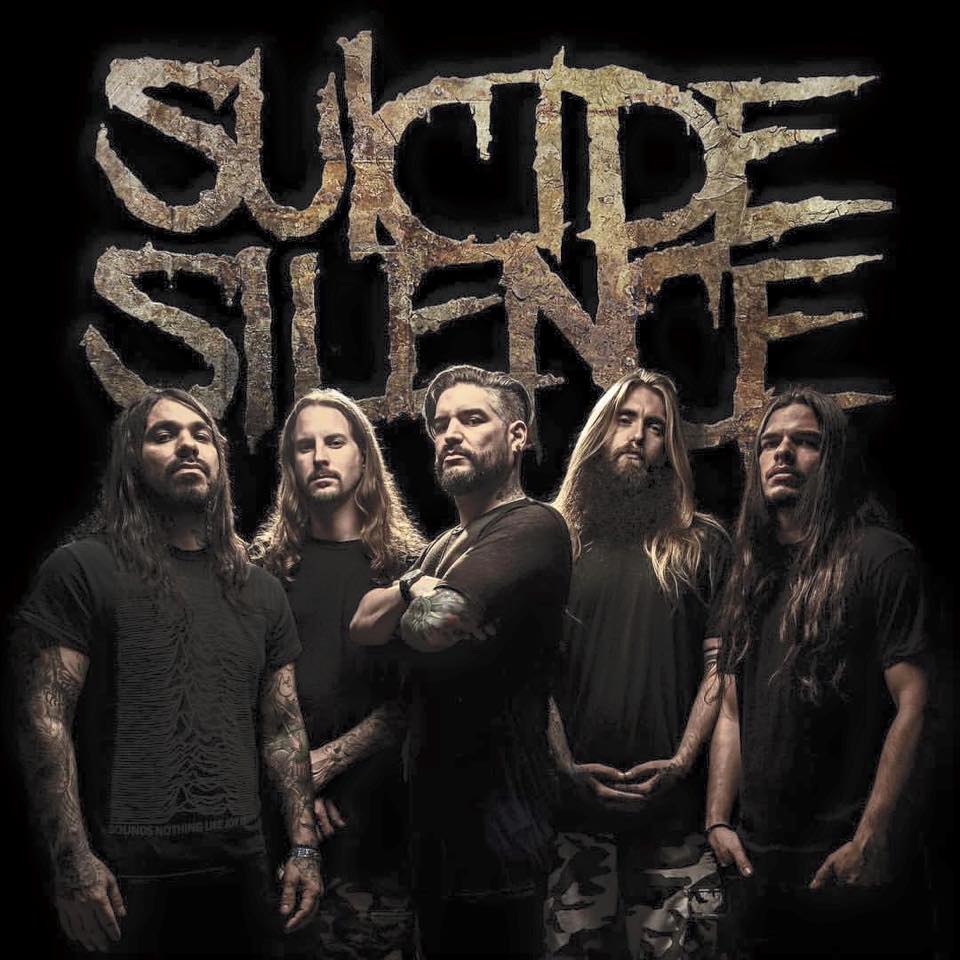 SUICIDE SILENCE And CHELSEA GRIN Announce Fall 2023 North American Tour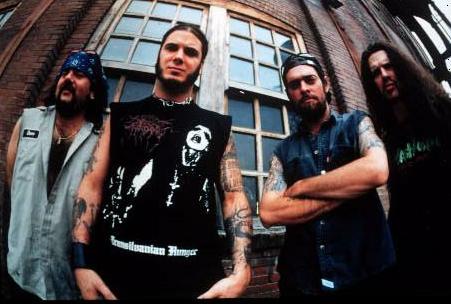 MIKE PORTNOY Says PANTERA Reunion Is 'Phenomenal'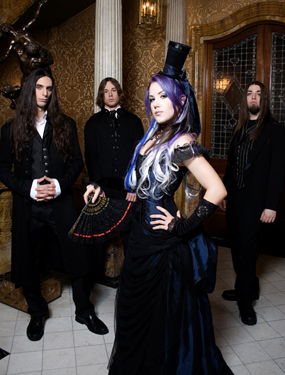 Canada's The Agonist Calls It Quits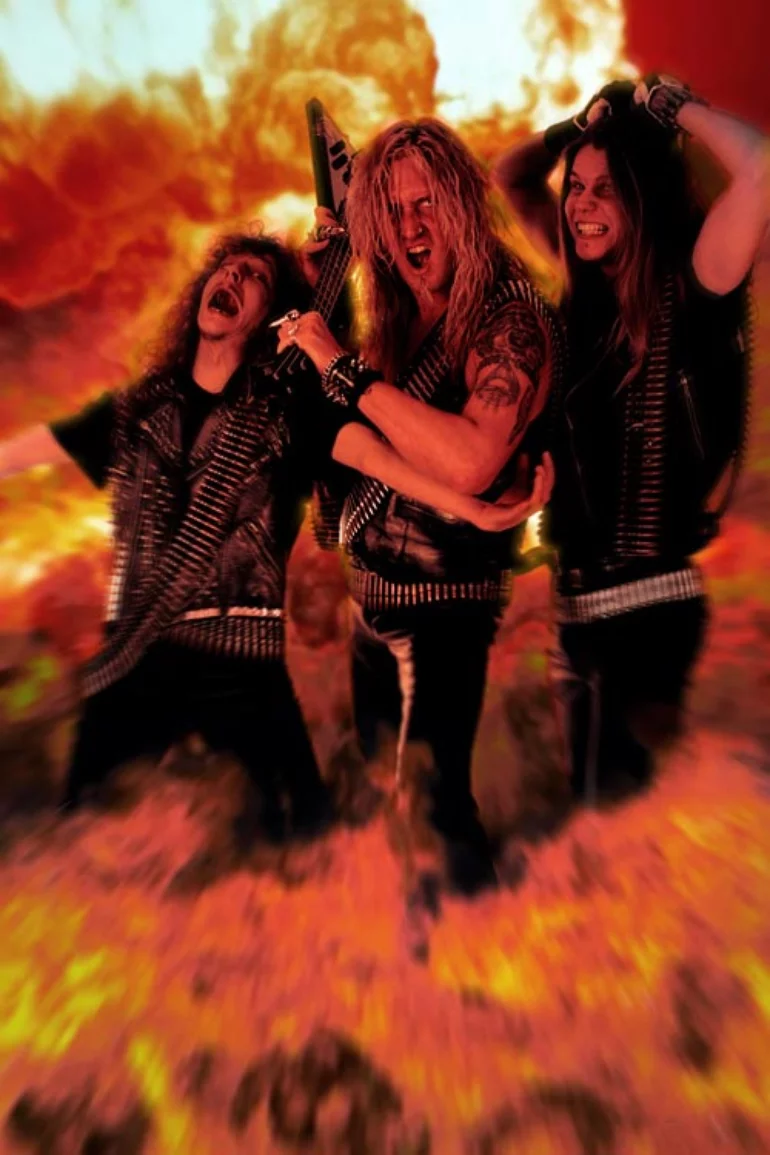 The Top 5 Metal Songs About the Bond Between a Band and Their Fans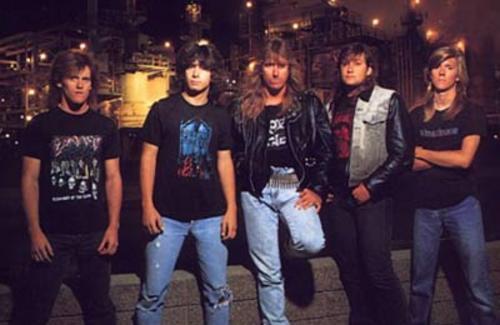 The Top 5 Metal Songs About Being in a Vegetative State