Black Light Burns Interview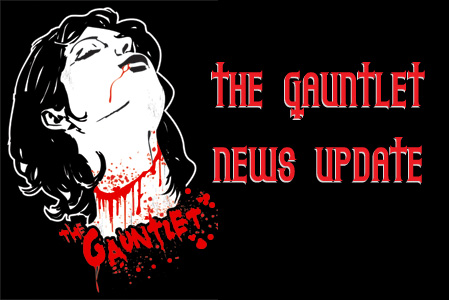 The Gauntlet: What has been up with you?
Wes Borland: I have been downloading tunes from Itunes all morning. Just trying to catch up on bands I missed but should have caught. Somehow I missed the whole Christian death thing. I kind of understand why in some ways. I am only into Theater of Pain and it is the 25th anniversary of that. I don't know. I have been downloading a bunch of Christian death, and also The Arctic Monkey's and Mew from Iceland.
The Gauntlet: I understand you have a new band called 'Black Light Burns.'
Wes: We have been rehearsing everyday and are getting ready to get out on the road. We will be playing some shows as direct support for Chevelle. That is basically what I am up too. Have you heard any of the songs from the new record?
The Gauntlet: I have only heard the 3 tracks that you have up on your Myspace page. I wasn't a big fan of BigDumbFace.
Wes: OK, that was actually a inside joke and was for a very specific, kind of a thought.
The Gauntlet: So should I feel stupid for not getting the joke?
Wes: No, not at all. Most people think we are stupid for even trying to make the joke. You definitely stand with a strong crowd of other people who didn't get it. It is not something I will be doing again. It was an isolated incident.
The Gauntlet: So you are a musical Andy Kaufman?
Wes: There is an aspect of Andy Kaufman-esk stuff in there. But it was more of a positive way for me to deal with all the negativity from the people I was dealing with at the time.
The Gauntlet: Is the track 'Lies' on your new album in regards to this old negativity?
Wes: No. that is a way that people have been taking it, and I like to leave it up to the listener to interpret as it is more interesting. 'Lies' is about several things though. It's find that they interpret it that way though.
The Gauntlet: The lineup for 'Black Light Burns' is basically the same lineup for another side-project you had called 'The Damning Well.'
Wes: After I left Limp...Bizkit, I went on and tried a bunch of different things because I had an very altered perspective on what was going on. I was coming from a very high profiled and hated situation. I had become eccentric and out of touch with the real world and thought music was easier than it was. I tried to put together several bands that fell short of what my expectations of were. There also wasn't that spark or magic that makes me get excited. I was doing a band with my brother and another drummer and it just wasn't working out. I was working a lot with Danny Lohner doing remixes and soundtracks at the time and we found a band with Richard Patrick and Josh Freese for the Underworld Soundtrack. We basically took that and put The Damning Well together along with Eat The Day. None of that worked out and I was frustrated. I was being too specific about how I wanted others to behave and work and I don't think you can do that now. I was putting a square peg in a round hole with people. At that point I realized it wasn't working. Some friends of mine told me I should give Limp another shot. My friends said maybe it is the force of the universe throwing you a life preserver. I thought even though I hate the band and couldn't get along with Fred, maybe we could make a great record again. I was never into our second or third record. It seemed good on paper and when I talked to those guys, they seemed ready to try something new. Basically we didn't get more mature, we were more set in our ways and things were worse than before. So everybody just went away and nobody wanted to tour. We wrote all this instrumental music and only got a six song EP out of it. It was really a disappointment. At that point I knew I had to write all the music myself and become really controlling. And anybody I get to work with will be expendable. That way whoever works on the record won't be in the band. It is a really negative way to work, but I really got a lot done. When it came to do the record, Danny Lohner wanted to produce it and Josh Freese, who I think is one of the best drummers in the world, came on board. Josh Eustis was in town so we got him to do sound design and the engineering. A lot of things just fell into place over a two year period. It was a really hard record to make, but while we were recording, it was like being on a little island. People were having nervous breakdowns and personal problems outside this record. Outside the studio, life was a drag. But we got it complete and it is finally coming to fruition. As I was working on the album, I knew I wasn't going to be able to keep these guys. So I kept thinking I'll worry about that when it comes time. Sure enough, when I started putting out feelers to find guys, I instantly found 3 guys I think will be with me for a long time. I actually feel like I have a band. The interpretation live is great. The drummer can play all of Freese's parts and has an explosive element that he adds that I like. I think Marshall Kilpatric will be on the next album. Life is good. I am really excited about it and really looking forward to taking the band out on the road. We are really getting tight as a band. This are going really well.
The Gauntlet: You actually sing on the album, how did you end up singing?
Wes: It falls in line with what I said earlier; not depending on anyone. I was sick of dealing with people and other singers. I thought it was something I had to do. I was working with other singers and writing lyrics for them, but it is really hard to do. People need to believe in what they are singing. You need to have passion and emotion in your voice. You want the listener to get chills. That was something that needed to happen, I needed to capture the full song. It is more liberating for me to be fronting a band. I can play guitar when I want and let it go when I don't. To not be strapped down behind a guitar at all times is an amazing feeling.
The Gauntlet: Is it refreshing to be back on stage?
Wes: I never really liked being in front of huge arena crowds. That intimacy is gone. Once the show is over, you are off the stage and into a hallway and really far away from the fans. There is no way to really talk to the fans as there are just too many of them. Whenever we did club shows in the early days of Limp Bizkit, we would go out afterwards and talk and sign things for people. That would last for hours after the shows. At arenas, the security freaks out as there are too many people. It is better now for me as I can keep in touch with the people who are really moved by my music.
The Gauntlet: The album 'Cruel Melody' hits the stores on June 5th.
Wes: Most of the album finished mixing with the exception of 'Mesopotamia' in March, 2006. I spent the entire year of 2006 after March fighting with Geffen Records to get the record free from their cold, greedy, dead hands. I spent the entire year getting it away from them and onto a new label. I don't know what's going on with those people over there, but they are rotten. The vibe over their was rotten.
The Gauntlet: When I heard you signed with Geffen for your new project, I thought you had some mental problems. Geffen would be expecting Limp version II.
Wes: I was still under contract with them. As they were paying for the album, they were not talking to be. It was really weird. I would rather they just say they aren't interested than to pay for the entire album. Every time they would talk to me, they weren't excited about it. And they were lying constantly. Basically I finally got it away from them and now I am free with my new label, I AM/ WolfPack. It is Ross Robinson's label with Amy Brant. The decisions are made by them and they move immediately. It is a completely free thinking environment with people who want to take risk and blaze a trail. Everyone involved are trailblazers in their fields and they approach this no differently. I love being involved with people like that as they push me to think differently. It is like being with a bunch of friends that you can work with. I don't know how I got so lucky.
The Gauntlet: That is great, frees you up to make music.
Wes: Yeah, exactly, and other things. I am proud to be on I Am. I used to be proud to be on Interscope as they had Primus, Marilyn Manson, Nine Inch Nails and Helmet. The record labels are evolving and I'm glad I am not evolving with them.
The Gauntlet: You recently shot the video for 'Lies'
Wes: We shot is a couple weeks ago. I have a list of changes to be made, but it will be good. It will be out soon. It will sound weird if I describe it, weird or boring. You'll just have to see it.
The Gauntlet: I am sure you have retained a bit of a following from that other band you were in. What are people saying about your new music which is vastly different?
Wes: It doesn't really matter what they think about it. Of course if people have been interested in anything I have done in the past, they might be interested in this, but this will be the first time people will be hearing me unfiltered and uncompromised. This is exactly what I want to do instead of 20% me, and the rest what everyone else wants me to do. If they don't like this, they don't like me. What they liked about me was me being less of who I am with some people I don't get along with. There are still riffs and elements of the old me, but it is vastly different. You won't hear shout outs, party anthems or other hip-hop elements.
The Gauntlet: I am proud that so far I kept the Limp talk to a minimum, but I have always wanted to ask you about something. I used to always hear people say 'I am not a fan of Limp Bizkit, but Wes Borland is cool and a killer guitar player.' Did it bother you as they put down your band, and did it ever make you think you could keep going on in Limp Bizkit as you still had the respect of your peers?
Wes: Well that is great. I think that I felt that way too to an extent except I was more critical to an extent. I was never proud to be in Limp except in the very beginning. I think that was sort of me thinking 'I still have time to get out now.' It was just an affirmation that I was not completely doomed and I still had a chance at saving my credibility and integrity. Some how I escape being associated with the band, even though I was in it. That is a blessing to me and I feel great about that.
The Gauntlet: You weren't the only talent in Limp Bizkit. Usually the guitarist and vocalist are the ones that get the praise. Sam Rivers was a great bassist in the band.
Wes: Sam and I are still good friends. I saw him at Christmas and we were talking about doing a side-project with Sam, Jon and I. To me, we were the core. Writing with those guys was the best. Sam as a bass player and me on guitars have a special connection together. I love playing with those two guys. At some point I would love doing something with them. Sam plays on one of the songs on Black Light Burns. In the future I definitely would like to do something with them.
Read More News
Tags:
Black Light Burns, Wes Borland, Limp Bizkit, Wes Borland, interviews



Jason Fisher

April 20, 2007


More News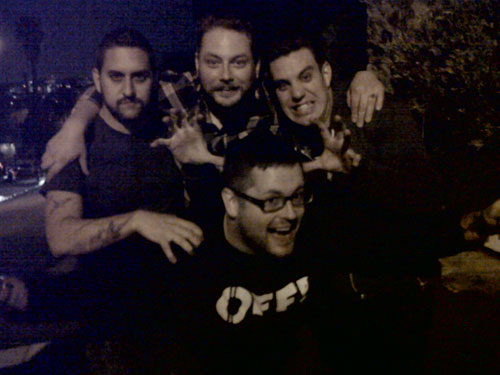 Black Dahlia Murder Vocalist Trevor Strnad Dead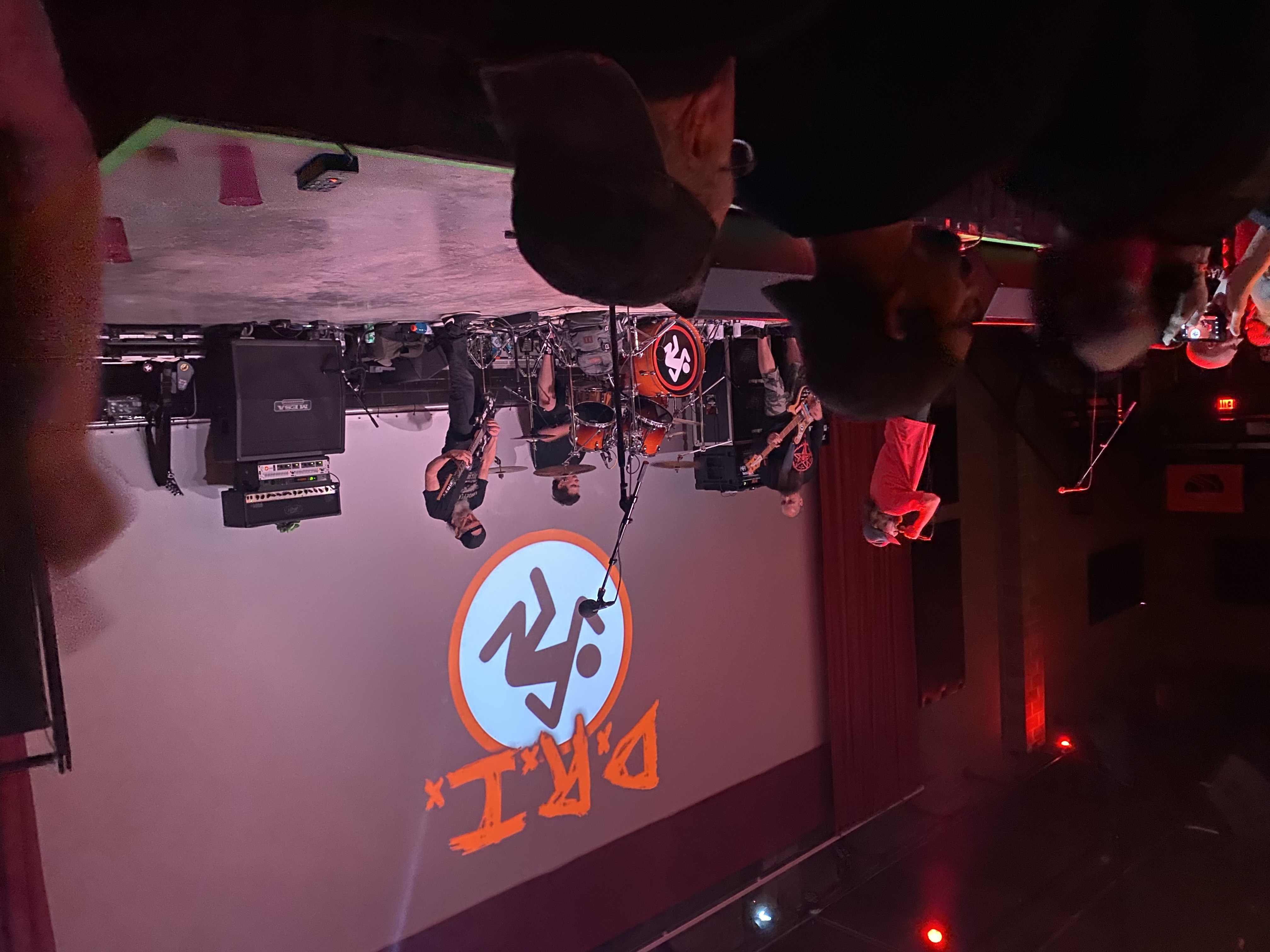 Skins and Bangers Joining Mosh as One: D.R.I. Makes Their First Appearance at Red Flag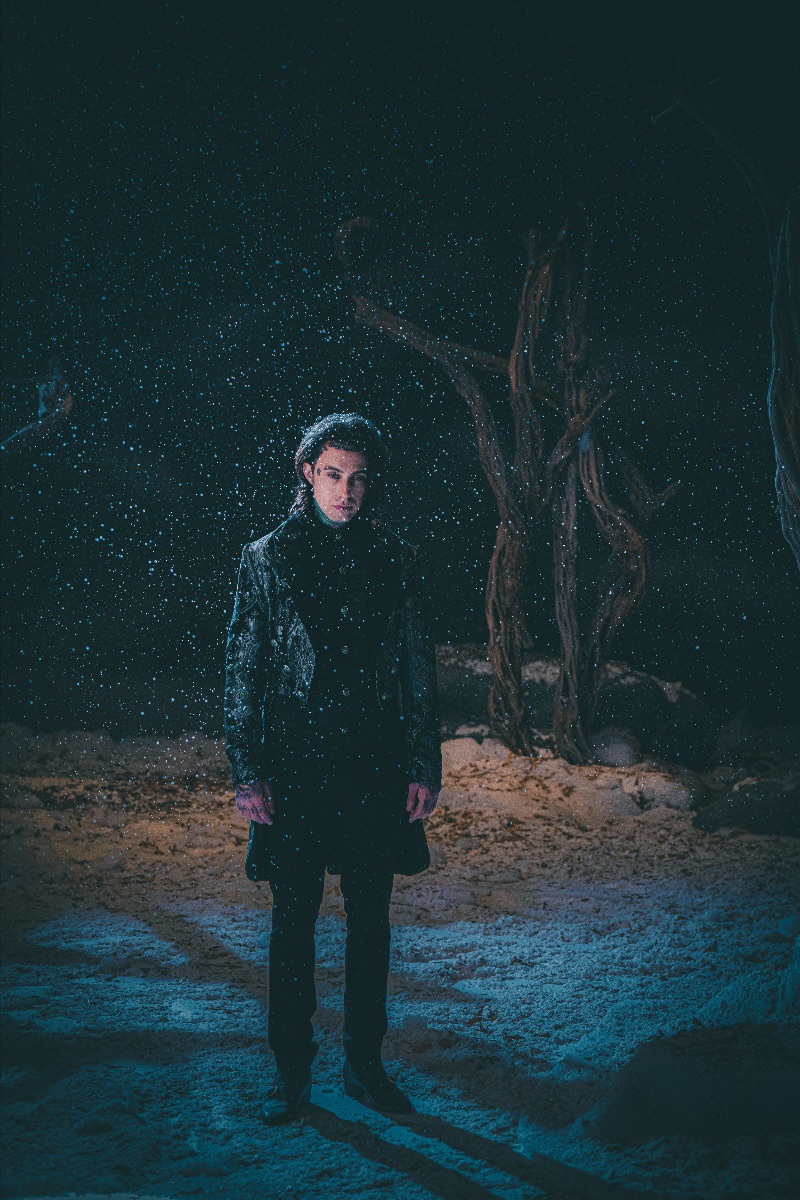 Recap: Live From The Unknown Tour 2022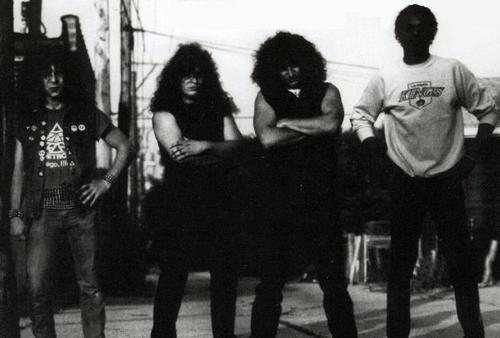 The Top 5 '80s Metal Subgenres That Never Took Off and The Bands That Carried the Monikers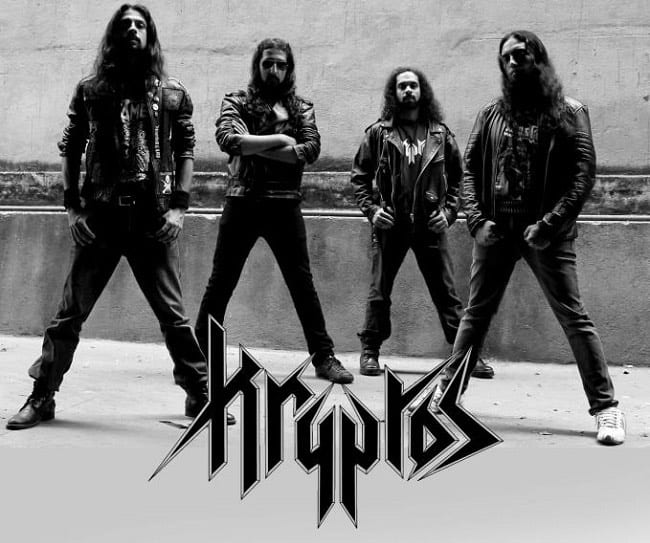 The Top 3 Metal Albums of 2021