Belphegor Interview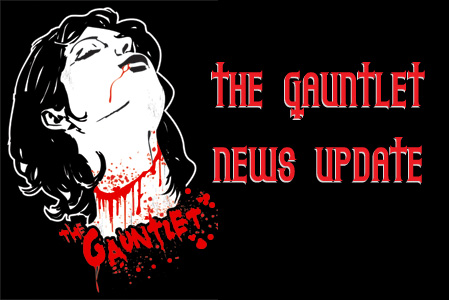 The Gauntlet: How have you been?
Sigurd: I'm alright, I'm a bit hung over, but feeling fine. Things couldn't be better at the moment. We have a killer album coming out this month and a new label, Nuclear Blast, which is a big step forward for us. We also have a US tour coming up later this month. We are pretty busy at the moment rehearsing the new stuff and we are looking forward to our first US experience.
The Gauntlet: You just got added to the Blackest of the Black tour as the support band for Danzig.
Sigurd: Yes, we are the second support band. We are pretty excited about the tour and lineup. I haven't seen Danzig live in over a year. Lacuna Coil is also on the bill.
The Gauntlet: Belphegor is the heaviest band on the package.
Sigurd: Yes, from what I see we are the heaviest band on the tour. It is really cool. Over here in Europe, these kinds of tours work really well. These types of billings are attracting more people and more fans than the average black or death metal package. Hearing all the different bands and different styles makes these festivals work so well.
The Gauntlet: After this tour in the US, you head back to Europe for some festivals and a European tour.
Sigurd: We have some touring all over Europe for fourteen days. There will be five bands and big stages with big crowds. In February, we will be coming back to the US with Krisiun and Unleashed. We have toured with them over here. They are great musicians and super nice guys. The tour will be four weeks and hit the East and West coasts. I am excited about this.
The Gauntlet: A few months ago, your drummer departed after the recording of the new album.
Sigurd: Yeah. He decided to stay in the band a little longer and will be touring with us. It is better for us as we won't have to look for a new drummer. His reason is he just got a new girlfriend. At the moment things are fine. We will be rehearsing with a new bass player though. He is from the Czech Republic. It is really hard to find musicians from Austria as it is a really small country. There are a lot of underground bands here, but it is hard to find someone who is dedicated. Our drummer is from Germany and the bass player is from Czech Republic. We will see how it works out.
The Gauntlet: The new album is going to be released this month.
Sigurd: That's right. It is released on October 31. I think it is the best we have ever done. It is the record we are the most proud of. We wouldn't change a single note on the album. We are totally satisfied with the new album.
The Gauntlet: After hearing 'Goatreich - Fleshcult', I figured Belphegor peaked as it was a fantastic album. But this album is even better.
Sigurd: Thank you. We chose Stage 1 Studios and Andy Krauss who is a well known producer over here. He is known for his productions and sounds he gets. He just knows how a band like ours needs to sound. As usual, if we couldn't surpass our previous album, we would have no reason to continue. We knew we would have to write some better music. We needed some more varied stuff and not to rely on blast beats all the time. Our music has gotten more demanding and this has motivated us more on this album.
The Gauntlet: At the time you were working on the album, you had no label which often makes it hard to get a good producer.
Sigurd: It was all the reason for us to write the best music possible and have a killer production, otherwise we wouldn't be able to get a killer label like Nuclear Blast. We were looking for a bigger label.
The Gauntlet: Belphegor had a public shouting match with your previous label Napalm Records. Is everything squared away with them now or is there still bad blood?
Sigurd: I really can't discuss that. We have hired a lawyer and we don't know what they are doing with our old releases or anything.
The Gauntlet: Is 'Pestapokalypse VI' a concept album?
Sigurd: Yes, partially. There are about four or five songs that are connected in topic. The religious background on the album was very interesting to us. It is set in the Middle Ages when a lot of people were losing their faith in God. According to the book of Revelations, pestilence was one sign along with famine, death and war of the coming apocalypse. A lot of people lost their faith in God and turned to Satan. We wrote some lyrics around this. There are other topics as well. The title is kind of a word play on the apocalypse and the pestilence. The '6' refers to it being our sixth studio album.
The Gauntlet: This album is very epic and dynamic sounding with a multitude of layers. Is the band able to perform the songs live?
Sigurd: Yeah, of course. We didn't use any keyboard effects this time around. We can do all the sounds. We won't be able to play all the songs on stage though as we are just a support band and don't have the time to do so. We are going to concentrate on the newer stuff, but will play a lot of the older classic songs as well. It doesn't make sense to create music you can't play live. This album is guitar based and the keyboards were just used to enhance certain guitar parts and harmonies.
The Gauntlet: Belphegor has always been known for its blasphemous coverart.
Sigurd: When we were writing the lyrics in the studio, we knew we had to come up with something new and fresh. We have been doing this for fourteen years now. We had some ideas on what we wanted the cover to look like. We sent some lyrics and ideas down to an artist in Greece and he came up with the cover.
The Gauntlet: So many extreme bands now are just extreme to be extreme and becoming parodies of themselves.
Sigurd: We don't really have a image in the death metal or black metal area. For us music is the most important thing. We carry on the tradition of the old bands like the old Morbid Angel. We are just pretty regular guys compared to most black metal bands. For them, the ideology is more important than the music. For me, that is bullshit. The music is the most important thing we do. We don't really have a message in our lyrics. We aren't up there preaching to the people how they should think. The people who listen to our music should really think for themselves.
Read More News
Tags:
Belphegor , Sigurd, interviews



Jason Fisher

October 10, 2006


More News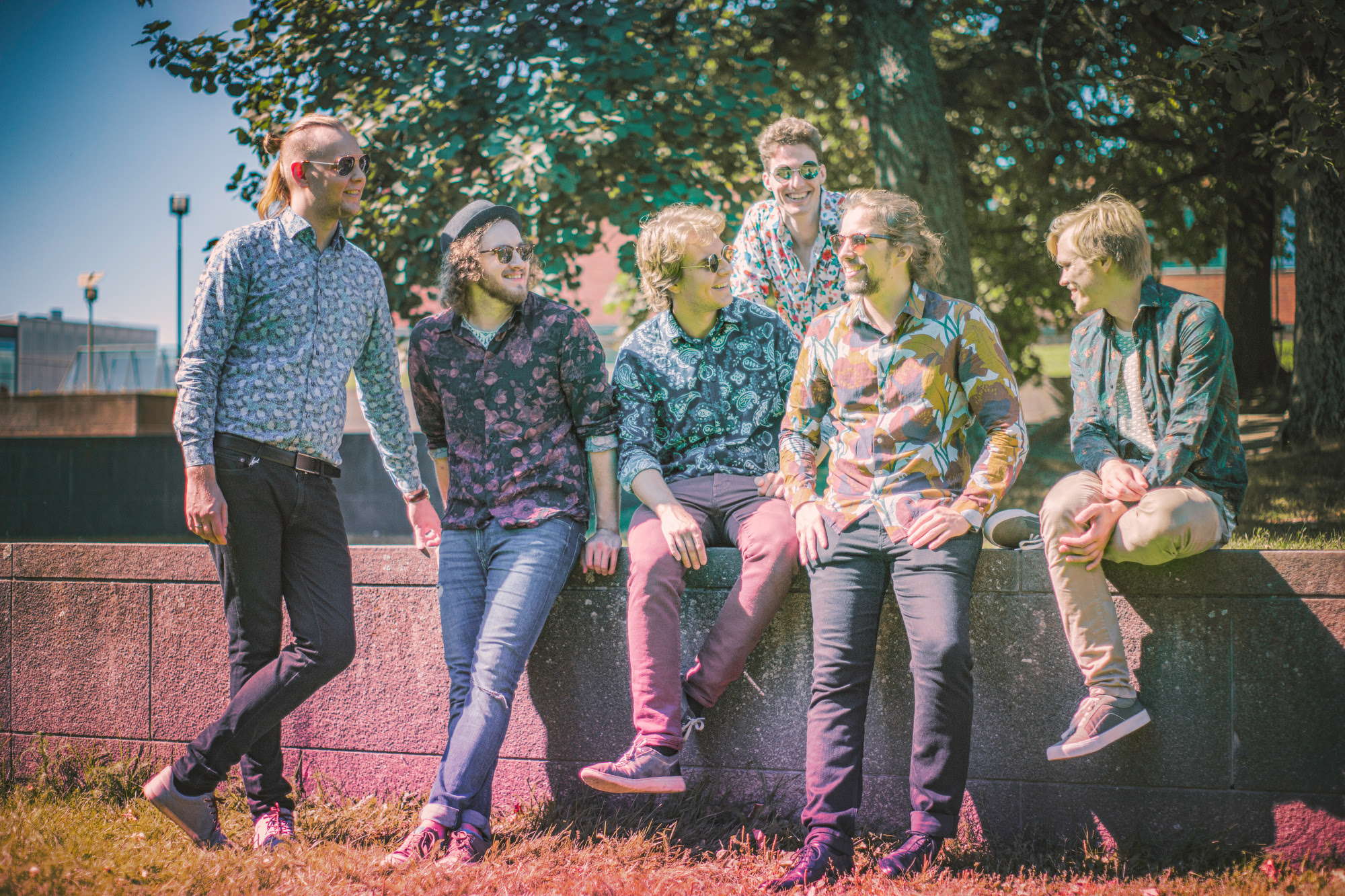 Astral Bazaar's Sudden Realization: A Chat With TheGauntlet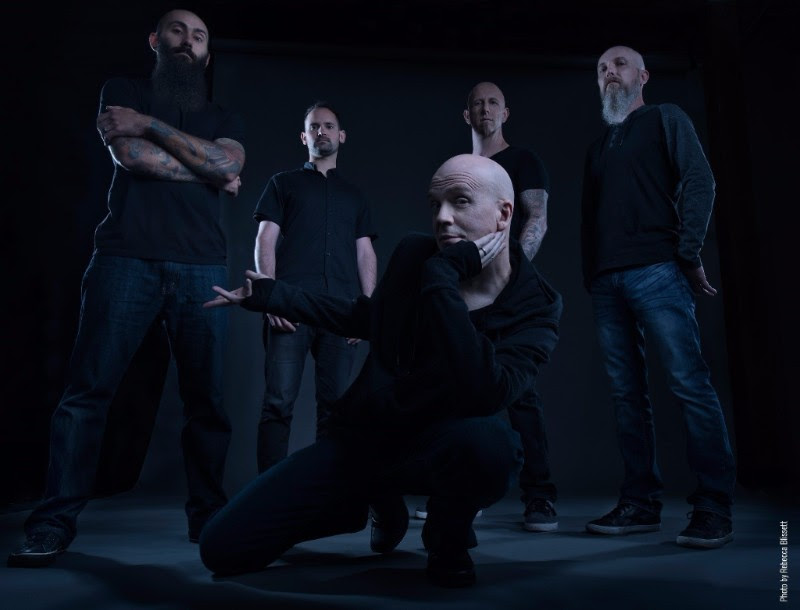 Rammstein announce details of first ever North American stadium tour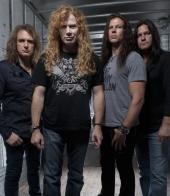 Megadeth Part Ways with Bassist David Ellefson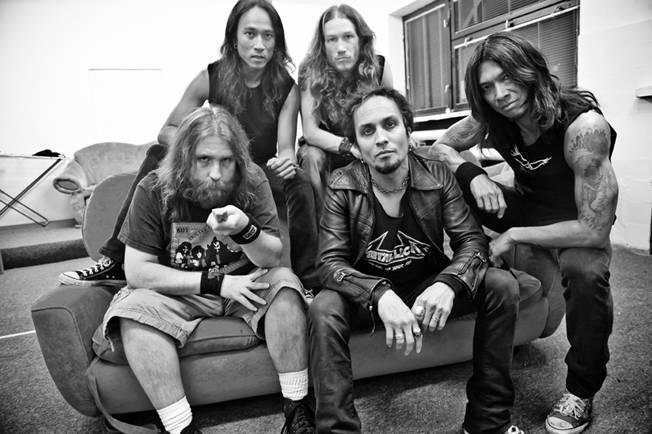 The Top 10 Greatest Metal Songs to Run Over 10 Minutes Long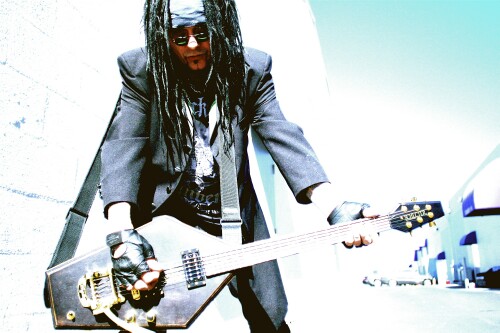 Sin Quirin Leaves Ministry Due To Underaged Sex Allegations