Doro Interview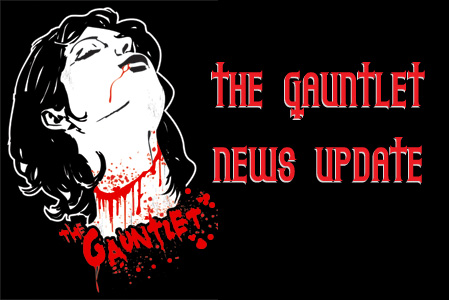 'Classic Diamonds' was recently released in the US, one year after seeing it's release in Europe. During that gap in release dates, Doro has been busy writing a new album, making a movie, and much more.
The Gauntlet: What are you currently up to?
Doro: Actually I'm just in heavy recording mode and we'll be starting to mix a little of the record next week.
The Gauntlet: The recording you are working on now is a follow up to the EP, 'For Love and Friendship' that you just released, correct?
Doro: Yes, the EP was just an appetizer for the fans. The full length is expected to be released in March in Europe and America in April.
The Gauntlet: That's great that they are setting a US release date fairly close to the Europe date as a lot of your albums haven't made it to the US.
Doro: Yes, 'Classic Diamonds' was just released in the US a few months ago. I am so glad someone wanted to put it out. For a while it looked like it wouldn't happen. I couldn't believe that they wanted to finally put it out. I'm really happy about it.
The Gauntlet: For 'Classic Diamonds', you use a full orchestra instead of electric guitars. How did this come about?
Doro: Actually my first experience with an orchestra was several years ago at a festival. Two people approached me and we did a couple of benefits that went great. A lot of the younger fans liked it too. So many people were asking if we'd release it. The arrangements are much different than how we normally did the songs. I asked the record company if we could do this as a side project and they liked the idea. I figured we'd take two or three months, but it ended up taking nine months and we had sixty people involved in the project, but it was just so exciting. With the orchestra, I had to really make up my mind which arrangements to go with as we had about three arrangements for each song. We also decided to do a DVD for 'Classic Diamonds' which is a lot in the studio and all the festivals and touring that we did.
The Gauntlet: Was there any hesitation in using a full orchestra on an album? Most metal vocalists can't pull it off as it really tests the ranges in their vocal abilities. Also with the failures from other bands mixing metal and a symphony like KISS and Metallica, did this ever play into your decision process?
Doro: I never really had a chance to hesitate. Right away the songs sounded just dead on, like they were meant for these arraignments. It's so much more powerful and emotional. I never had to think about it, it made me feel so good. The dynamics of the sound were just really good. We used lots of violins and cellos. I could tell right away it would be really good.
The Gauntlet: Two of the tracks that made it onto the album were from your Warlock days. How did you decide which songs to put on the album?
Doro: I left a lot of it up to the fans. They are very nice people and I just asked them. I took my favorite songs, their favorite songs, and also added a Judas Priest classic 'Breaking the Law' which I love. I've always bee a Priest fan.
The Gauntlet: With your upcoming full length album in March/April 2006, will we see any duets or guest appearances?
Doro: I'm not sure yet. I want to have some guests on the album. Right now I'm checking into availability with certain people. On previous albums I had been joined by so many great artists like Lemmy, Peter Steele and others. When it comes down to recording I need to see who is on tours in the area and who is available. I'm sure there will be some special appearances and surprise guests on the album.
The Gauntlet: Is there anyone you have never worked with before but would like to sing with in the future.
Doro: I think maybe I want to ask David Coverdale. His was my first concert I went to when I was 16. I would love to do music for the rest of my life.
The Gauntlet: In September of this year you acted in the movie 'Anuk-Path of a Warrior'. How were you cast and what is the movie about?
Doro: It is the first movie I've been in. It takes place 2000 years before Christ and it's a traditional good vs. evil movie. It has warriors and bad guys who destroy the villages. This guy Anuk finds my character and shows me how to become a warrior. It's a great movie with beautiful dialogues, great scenery, and very spiritual. It is something that reminds me of Highlander and Mad Max.
The Gauntlet: Did you get a stunt double or perform your own stunts?
Doro: Yes, I did it all myself. I learned how to shot a bow and arrow. It was very hard to do this movie. I didn't realize how hard making a movie could be. Every morning we got up at 5am, and 20 hours later we were done for the day. I was so exhausted. I have much more respect for the actors. It was like being at boot camp. We shot a lot of it in the mountains of Switzerland. There was lots of ice and snow, very cold. I only had moccasins on that would get wet and become very cold and heavy. One scene called for me to run across a frozen lake and as I was doing so, I fell through the ice and almost drowned. It was very hardcore.
The Gauntlet: Now that you have gotten a taste of acting, will you be moving to Hollywood, CA and getting an agent?
Doro: I loved doing it. I would love to get my music in to the movies. With 'Anuk-Path of the Warrior', I wrote some music for the movie. I really loved doing this. Even though it was so hardcore and such hardwork, I would love to do more with movies. There would have to be the right script, but I would definitely do another movie anytime, but my music comes first.
The Gauntlet: In December, you will be appearing on German TV's Tribute to ABBA. How did you get involved in this?
Doro: I grew up in their time. They were a big group when I was growing up and have some great music. The show has already been taped and will air Dec 3rd. It was very fun to do. I recorded 'Gimmie, Gimmie, Gimmie' for the show and it came out wonderful.
The Gauntlet: Is your version going to be like the original pop rock version, or have the heavier Doro influences?
Doro: It will have some great guitar pieces, some really heavy stuff. You'll never know it was an ABBA song. Doing this song I have met so many ABBA fans who are also Doro fans. It has been such a great experience.
The Gauntlet: With your LP coming out next year, will you do any touring to support it?
Doro: We will be touring in Europe with a band that has so much excitement around them called Sonata Arctica. It will be a three or four month tour. We hope to get out to the US too. Might even make it to Russia, it will be great. There are always so many diehard metal fans. I would love to play all the countries. We first gotta get the record done. It is always so nice having the right label support like we do now. Before we could rarely get out to America to play. It's a lot of money. I also have a new manager now and that helps get things done. At the moment it's all going well.
The Gauntlet: What do you do in your free time?
Doro: I never have free time anymore. The music takes up so much of my time. I love painting though but it's very time consuming. With most of my free time I like to talk to my fans. I really like to hear what they have to say.
The Gauntlet: Will you be working with Gary Scruggs in Nashville for your new album?
Doro: I love working with Gary. He is my favorite person to work with on writing a record. I always goto him and tell him what I am looking for and he helps me a lot with the lyrics. Sometimes he'll add to them or change words around to make them more meaningful. I always know I can write the best stuff with Gary. Sometime I write stuff by myself too, but I love to bring him in because we work so well together. He makes my songs so sensitive.
The Gauntlet: In 2002, you released the album 'Fight' and the main theme of the album was boxing and the German fighter Regina. Are you still friends with her?
Doro: Yes. She has a fight coming up. She still uses my song for her entrance. We are best of friends. She is on of the greatest fighters and a good person.
The Gauntlet: Is there any chance you will use your background in Thai-boxing and step into the ring with her?
Doro: Wow. How did you know that? I don't think she'd want to spar against me. She is just so much better than I am. We are about the same height, but that's it.
The Gauntlet: A few years ago you went 3 rounds with a porn star. Was that just for promotion of the 'Fight' album?
Doro: It was such a fun experience. I was on the 'Fight Tour' and I had 50 dates in front of me. If I ever do something like that again, I'll have to cancel the tour to train. I had no time. It was also serious. There were other fights before ours and some people went to the hospital. I think the judges favored porn over metal because of their calls.
The Gauntlet: What are you looking forward to in 2006?
Doro: I am looking forward to seeing all of my fans. They are just so diehard. I can't wait to see them all over the world. I love seeing them all so much.
Read More News
Tags:
Doro Pesch, Doro , Doro Pesch, interviews



Jason Fisher

November 18, 2005


More News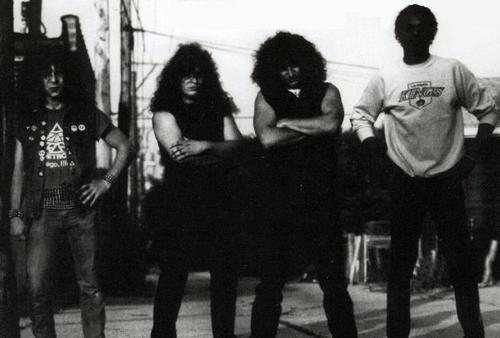 The Top 5 '80s Metal Subgenres That Never Took Off and The Bands That Carried the Monikers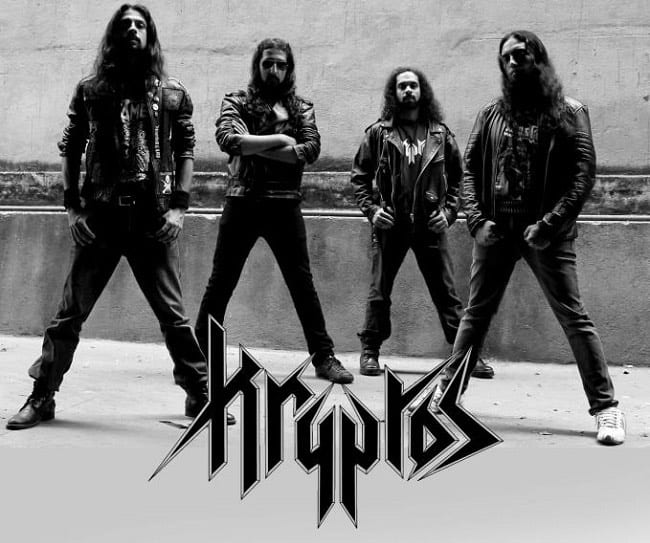 The Top 3 Metal Albums of 2021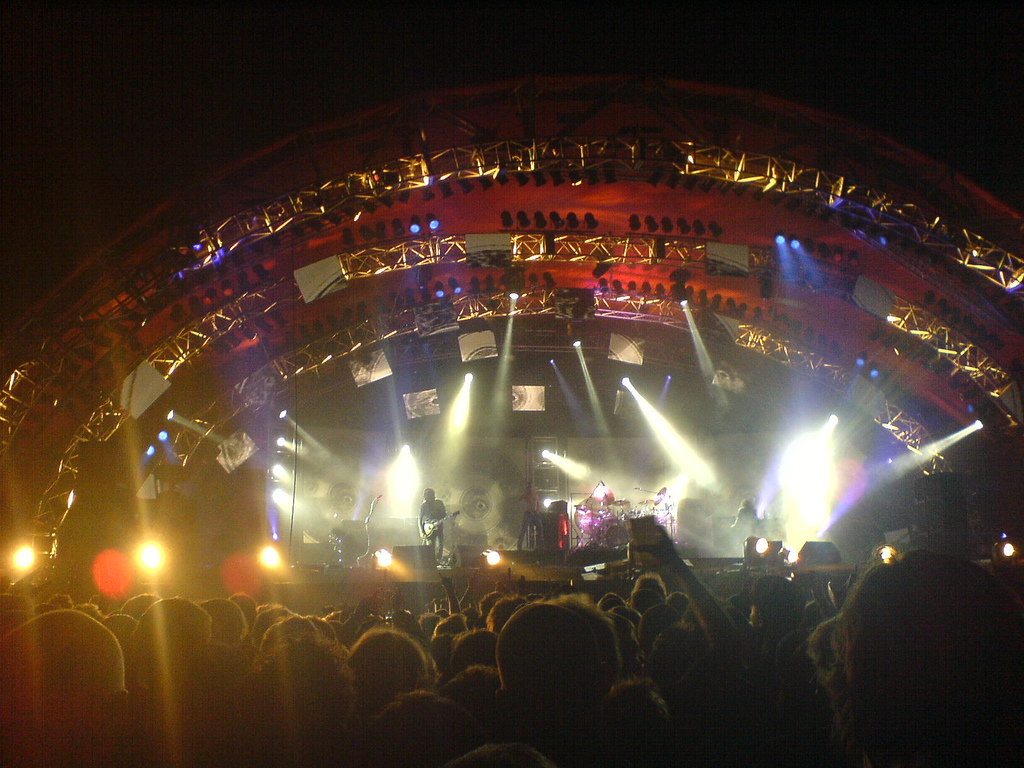 Tool Drummer Danny Carey Arrested After Altercation at Kansas City Airport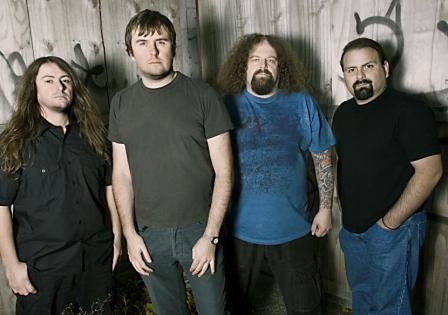 Napalm Death Announce New Mini-Album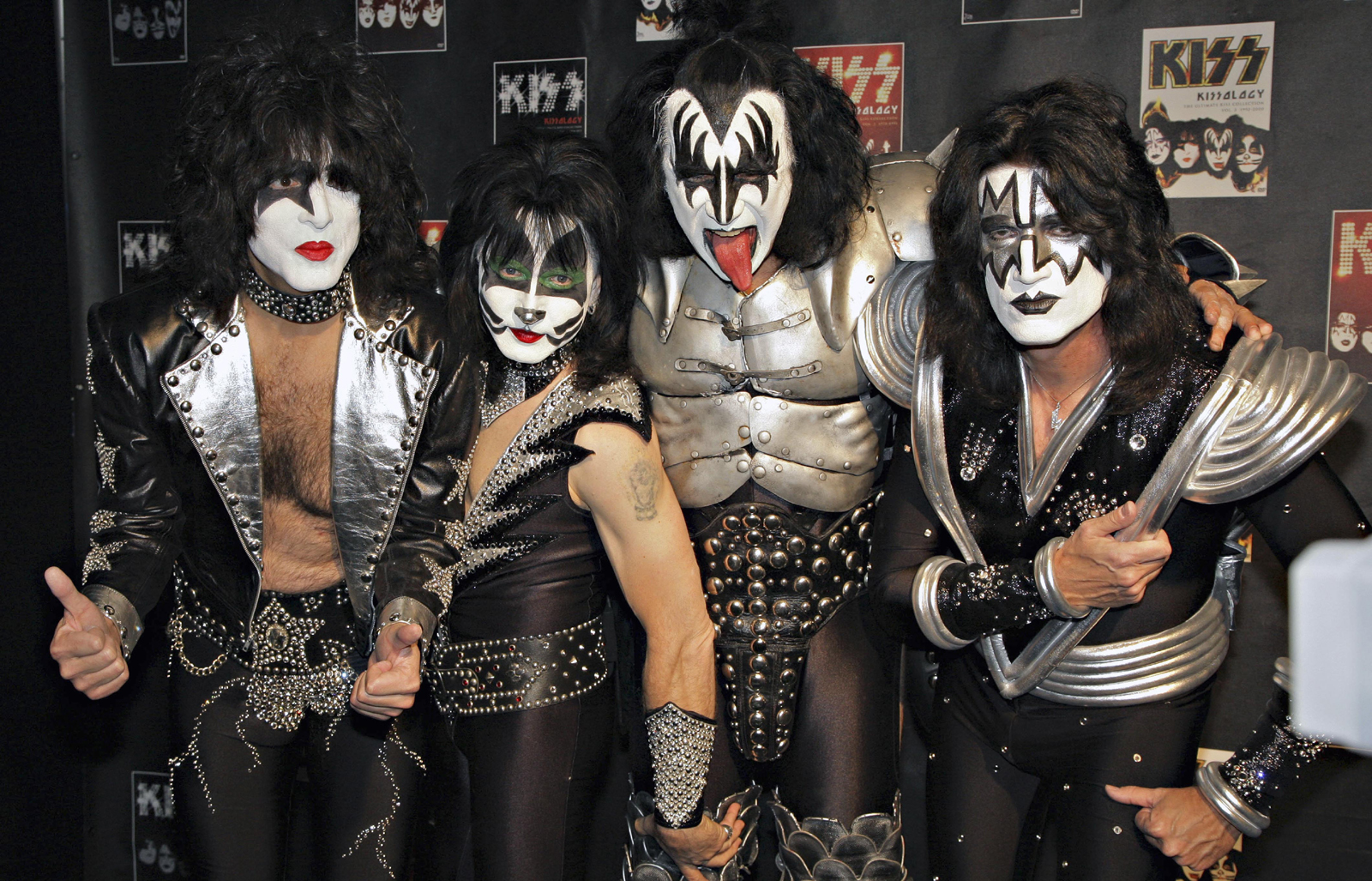 KISS' Las Vegas residency has been cancelled