Belphegor Interview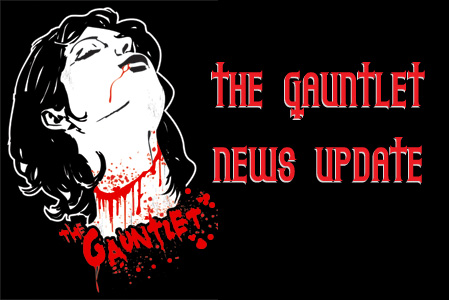 With their latest, Goatreich - Fleshcult being Belphegor's most violent offering of blackened death yet, the band prove that they can deliver one of the most bombastic attacks in all of extreme metal. With a sound that would appeal to fans of everything from Behemoth to Vader, Belphegor are now preparing to slay the masses with a fresh batch of tracks as they head into the studio in November to record the follow up to Goatreich - Fleshcult. Erin Fox chats with Belphegor's main madman, Helmuth about the latest record and more.
The Gauntlet: How are things in Austria? What is the state of the Austrian metal scene?
Helmuth: Hey, everything's all right here, let me tell you, I am not really in the
scene anymore; there are too many bands. Sometimes I listen to some new bands which are really good, but the most times I listen to the old demons that taught me what Metal is and what it stands for. I am focusing myself on producing music with Belphegor. I see the extreme Metal scene is growing again worldwide, so it's a good
time, its good that the people are interested again in hard, guitar based music.
The Gauntlet: What is it that you feel distinguishes Belphegor from bands of a similar nature?
Helmuth: I leave this decision to the fans, which come to our concerts and buy our albums and make it possible that we are able to create hard metal music and record CDs under good conditions.
The Gauntlet: The band's experience as performers shines through on the new record. How do you feel that your overall sound has changed over the course of your career?
Helmuth: Well thanks, and yeah, on Goatreich - Fleshcult we tried a few new things, as we always do, trying to take our sound a bit further each time. Musically on Goatreich - Fleshcult, we increased the intensity, the feeling & the dynamic. I think we have obtained the power to meld ultra-blastbeats and heaviness to one union. Um...it's a typical Belphegor record, an intense blastride which we lift up into the next level. As we started the songwriting to Goatreich - Fleshcult we had the goal to ban our tightest and most varied album on CD and I think we made that. Let me tell you, the feeling, the production, the songs, it was amazing to record Goatreich - Fleshcult.
The Gauntlet: How is Goatreich: Fleshcult different in contrast to Lucifer
Incestus?
Helmuth: Hm, Lucifer Incestus was faster, but Goatreich - Fleshcult is much harder, you know, more total death. Erin, let me tell you, we didn't have a specific plan, we just wanted to make music, but without copying our same sound like many bands do. I love everything I make, and am not worried about the opinions others have about it. You know Belphegor have been in the scene now for a long time, we have our own laws and our own attitude and ideas how we want and have to sound. For both albums we got a lot of fantastic feedback from all the magazines, radio stations and metal demons all over the world.
The Gauntlet: What was the studio experience like for the group this time around? Did you experiment with different techniques than you had in the past?
Helmuth: Well, it was great! We've been almost 5 weeks in the Mastersound studios in Germany / Stuttgart, including mixing and mastering. Goatreich - Fleshcult rose in 4 sessions, which proved the best way to do it in the last years, its the way you can get out the optimum of it, to let the songs/feeling grow and to perfect the result. Five to six months before we entered the studio, we had already prepared at home everyone for himself and in the rehearsal room with the metronome, you know, in the studio while recording the instruments we minded to sound as tight and dynamic as possible. And of course, absolutely, we always try new techniques/possibilities; this time we spent a lot of time to find a huge guitar sound. Fukk, there was flowing a lot of energy into it and we are really proud of this opus. For album # 6 (May '06) we 're going to work together with the known Stage-One-Studios in Germany, with producer Andy Classen. We'll already enter the studio on 12th of November and Nefastus will begin with the drum recordings.
The Gauntlet: Are you ever completely satisfied with your records?
Helmuth: Yeah, I play those songs/style for like 14/15 years now, so that's a tough question to answer, har, har. You know, The Last Supper, for example, I mean, this album was released 10 years ago, why would I want to change anything about it? It is a great brutal album and I like it. I don't see a reason of changing anything. I enjoy listening to all BELPHEGOR albums and I am very proud of them, its a real pleasure, I combine every BELPHEGOR record with a certain period of life, its like a tattoo, if you know what I mean. Look, we tried to record each time in order to make every album the best we could at that point in time. But clearly, the last 3 albums are my faves, with Necrodaemon Terrorsathan, we found our own style and perfected and developed it with Lucifer Incestus and Goatreich - Fleshcult.
The Gauntlet: Obviously, the band is well known for a style of very wicked
entertainment. What are the things that entertain you on a personal level?
Helmuth: Har, har, there are people who like flowers or swords, our visions are darker... You know, we are very ambitious, we make the music for ourselves and if the people like it, that's great. Its simple, Goatreich - Fleshcult reflects what we represent anno 2005, in musical sense and the way that we want to sound.
The Gauntlet: What are the three biggest influences behind the music of Belphegor?
Helmuth: Well, I grew up with old bands like Judas Priest, Saxon, Motorhead, Black Sabbath, so a direct line of inspiration cannot be found. We just wanted to make our own music with our own style, without having any serious influences; it is more of a kind of inspiration than influences, you know.
The Gauntlet: Please sum up the Belphegor live experience for those who have not have the distinct pleasure of witnessing the group in concert.
Helmuth: On stage, we try to perform our songs as good as possible, with the biggest possible aggression and brutality. It's very important for us to guarantee the people that come to our show will get a good concert with good light, fog (if possible) and a good sound. Of course, it's always difficult to make the speed perfect sound-wise, because our songs are very ultra-fast. We want to offer the fans who come to our shows a good performance and killer music. This is what they await from us and we give them the absolute blast and shoot our hits into their heads. We are no scampering, metal grasshoppers; we let the music do the talking. Belphegor are old school, we plug in and it's going on, one hour of musical brute force, har har. Belphegor are a live band, but I don't think we are a show band, that was never our idea of what we want to be, or the way that we want to perform live. It's all about the archaic spirit and about hard music. We are always glad when the crowd get weird, freaking out, bang like hell and scream their souls outta them. You know what...it's a real good feeling, a real pleasure if you have played a concert and if the demons in the pit like it!
The Gauntlet: What do you feel is the most blasphemous act you could possibly commit?
Helmuth: It doesn't matter to me, we are just metalheads who have played and praised this music for years now...
The Gauntlet: What is the most insane occurrence you have endured during your history with the group?
Helmuth: I don't want to tell any stories here, I just want to say, yes we got about a lot and partially we have experienced some really, really sick things, har har! Belphegor and my guitar are the most important parts in my life; I love it to play live and to record music. We are now there for so much time, and it still is fun, the feeling to produce hard music is still in us, I'd say we are even more ambitious than ever before. We are addicted to this fuckin-hellride.
The Gauntlet: What is it that you despise the most in regard to religion?
Helmuth: I don't give a shit about it actually. Like F. Nietzsche already said, "I damn Christianity", I can just agree with that.
The Gauntlet: What is the most important message that you want to deliver with the music of Belphegor?
Helmuth: We don't have specific goals/messages or whatsoever, well, Belphegor
are here to play good music, and the rest is passing my ass, har har.
The Gauntlet: Thanks for taking the time to do this interview. Many hails and much respect in regard to your fantastic new record. I hope to see you in the States quite soon!
Helmuth: Well, thanks a lot Erin, for your support and your respect, I also want to thank you for the interview. Death regards to your readership and all demons out there, stay tuned.
Read More News
Tags:
Belphegor, Helmuth , Helmuth, interviews



ef

July 12, 2005


More News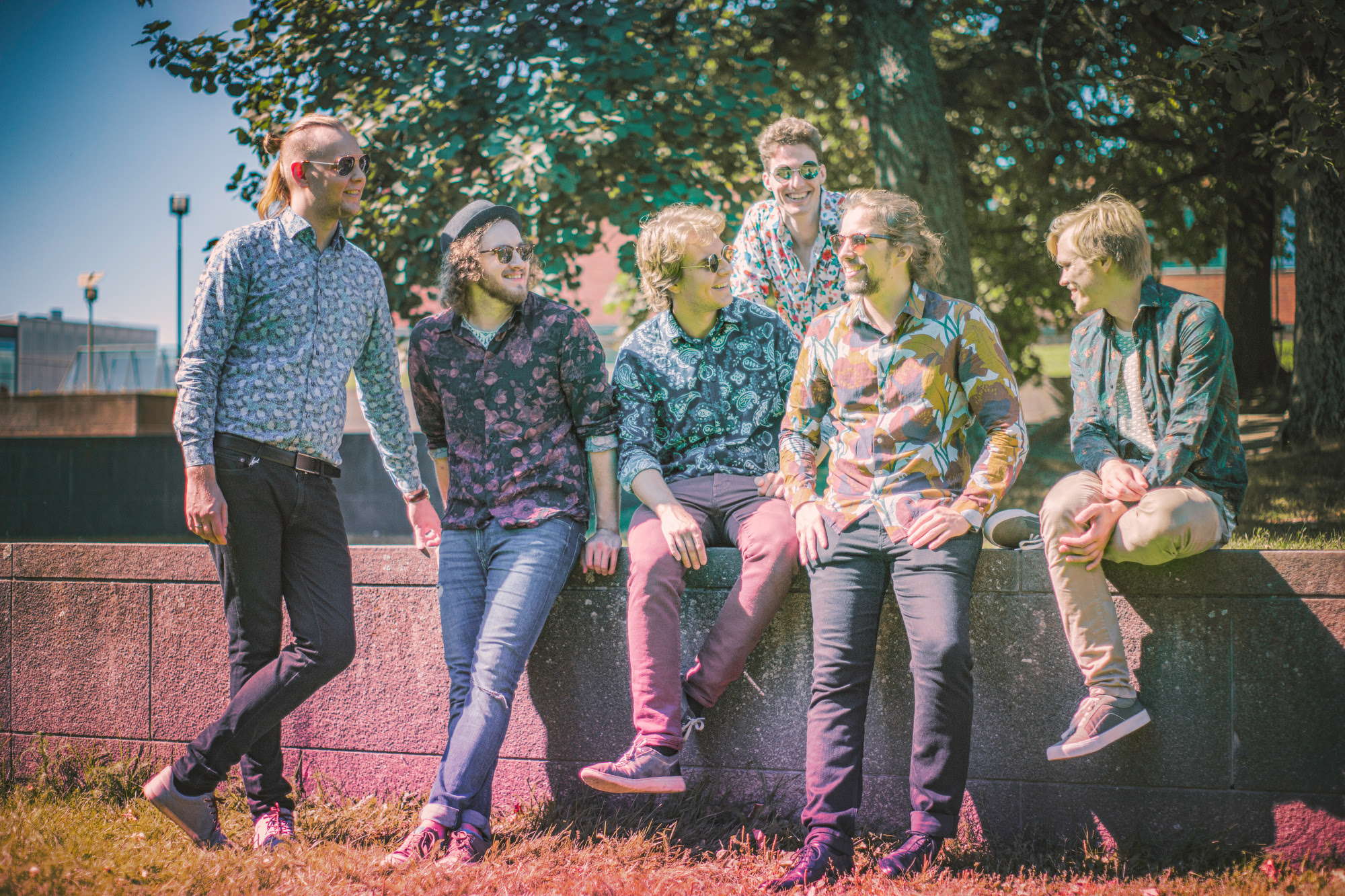 Astral Bazaar's Sudden Realization: A Chat With TheGauntlet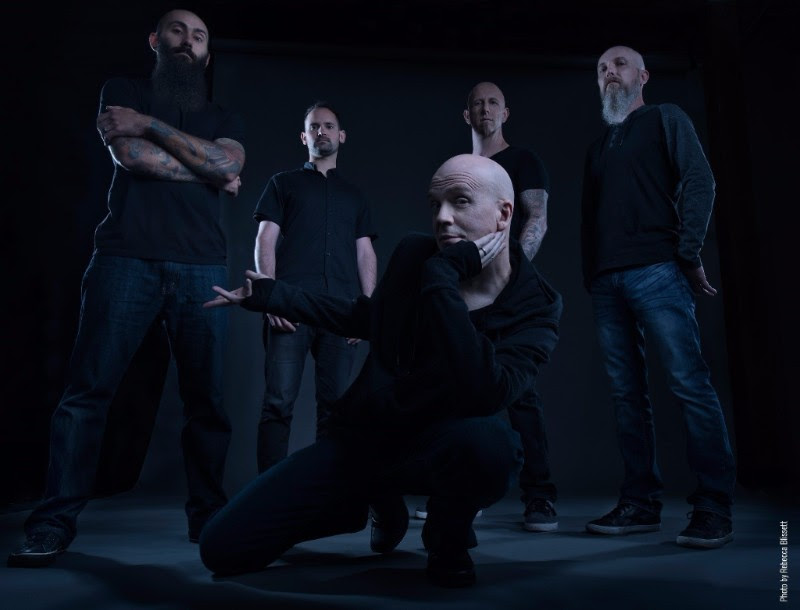 Rammstein announce details of first ever North American stadium tour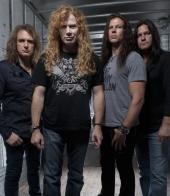 Megadeth Part Ways with Bassist David Ellefson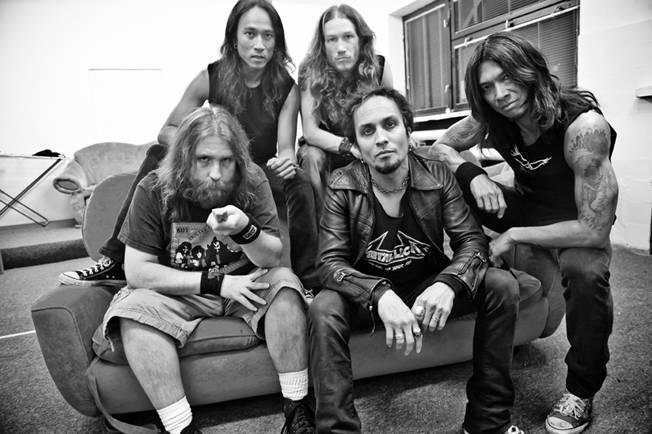 The Top 10 Greatest Metal Songs to Run Over 10 Minutes Long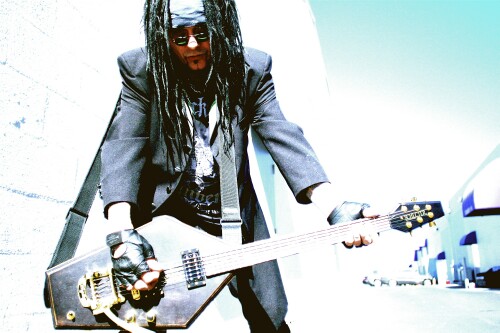 Sin Quirin Leaves Ministry Due To Underaged Sex Allegations