GIGANTOUR Dates And Venues Announced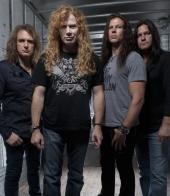 GIGANTOUR--the critically acclaimed package festival founded in 2005 by esteemed hard rockers MEGADETH--will make its highly anticipated return for the first time since 2008. The multi-artist bill--with metal heavyweights MOTÖRHEAD, VOLBEAT and LACUNA COIL all personally picked by MEGADETH frontman DAVE MUSTAINE--will kick off January 26 in Camden, NJ. Before wrapping February 28 in Denver, CO, the tour will make stops all across the U.S. and Canada including a January 28 show in New York and February 24 in Los Angeles. Tickets are on-sale beginning November 4. For more information visit: http://www.gigantour.com. MEGADETH has also teamed up with VIPNation.com to provide fans with Ultimate VIP packages including premium tickets, meet and greets, exclusive gifts and more. Go to www.megadeth.com for all the details.
GIGANTOUR is a chance to, as MUSTAINE says, tour with like-minded artists "that play heavy music in a high-energy environment," with a fan-friendly ticket price. He founded the tour in 2005 and invited such artists as Anthrax, Dream Theater, Fear Factory, Lamb of God, Opeth, Static-X and In Flames to join MEGADETH.
Lemmy, frontman of the legendary MOTÖRHEAD, looks forward to performing at this year's GIGANTOUR amongst all the other talented musicians. "We've done festivals in Europe with Lacuna Coil and they're workaholics as well! Volbeat are great too; the whole bill is pretty diverse and I advise everyone who likes being deaf, and/or can lip-read already, to come out and see what the stuff that doesn't get any MTV Video Awards sounds like! Gigantour is just that!"
He goes on to say, "Megadeth are one of the greatest bands to tread a stage anywhere and me and Dave have been promising each other we'd tour together ever since we met! Volbeat and Lacuna Coil are interesting choices and I think it's gonna be incredible trying to understand each other backstage! Come and see what eclectic means! (look THAT up in your Funk & Wagnall's)! See you!"
VOLBEAT vocalist and guitarist Michael Poulsen said the band couldn't refuse MUSTAINE's offer to join the tour. "This is something you don't think twice about; it's a must and a blessing. They [Megadeth and Motörhead] are two of the world's biggest/best and most important bands in heavy rock history. Since the beginning, Megadeth and Motörhead have been a huge inspiration of my/our musical careers. To have the opportunity to go on the road and share the stage with these two legendary rock bands, is another dream come true in the Volbeat adventure. We are very thankful and cannot wait to play in front of these two legendary bands' audience for some intense minutes of Volbeat rock!"
LACUNA COIL is eager to return for their second GIGANTOUR; they first performed as part of the 2007 tour. "When we were invited to join Gigantour once again, we were really happy as it seems like the perfect way to start the Dark Adrenaline album cycle in the US," says co-vocalist Andrea Ferro. "Our new album will be released during the tour and it's gonna be great. We will be playing alongside metal legends like Megadeth and Motörhead and it's gonna be awesome. It's a great touring package with two classic bands and two younger bands who each have a unique sound like Lacuna Coil and Volbeat. Can't wait!"
Co-vocalist Cristina Scabbia agrees. "WOW! Gigantour! I am super excited!! I mean are you kidding me? A tour with Megadeth, Motörhead, Vollbeat and us? This is going to be so crushing that I think the walls are gonna fall down in some of the venues!! Are you guys ready? I definitely am!"
Today, Tuesday, November 1 also marks another epic occasion: MEGADETH's thirteenth album--appropriately titled TH1RT3EN--is released via Roadrunner Records. On, TH1RT3EN, MUSTAINE and the band continue to sharpen their attack, taking down leaders who sell false truths; MEGADETH tap right into the collective paranoia of modern times. The new release follows up 2009's ENDGAME, which was one of the most celebrated albums of the pioneering band's storied career. Anticipation is high and fans are anxious for a taste of new music from the legends, who have sold over 25 million albums globally throughout the course of their career. The album's first single is the volcanic "Public Enemy No. 1."
GIGANTOUR 2012 Tour Dates:
DATE CITY VENUE
Thu 1/26 Camden, NJ - Susquehanna Bank Center
Fri 1/27 Uncasville, CT - Mohegan Sun Arena
Sat 1/28 New York, NY - Theater at Madison Square Garden
Sun 1/29 Lowell, MA - Tsongas Arena
Wed 2/1 Glens Falls, NY - Glens Falls Civic Center
Thu 2/2 Quebec City, QC - Colisee Pepsi Arena
Fri 2/3 Montreal, QC - Bell Centre
Sun 2/5 Kingston, ON - K-Rock Centre
Tue 2/7 Oshawa, ON - General Motors Centre
Wed 2/8 Hamilton, ON - Copps Coliseum
Thu 2/9 Auburn Hills, MI - Palace of Auburn Hills
Fri 2/10 Chicago, IL - Aragon Ballroom
Sun 2/12 Milwaukee, WI - Eagles Ballroom
Tue 2/14 St. Paul, MN - Myth
Thu 2/16 Saskatoon, SK - Prairieland
Fri 2/17 Edmonton, AB - Shaw Conference Centre
Sat 2/18 Calgary, AB - Big 4 Building
Mon 2/20 Abbotsford, BC - Abbotsford Ent & Sports Centre
Tue 2/21 Kent, WA - Showare Center
Thu 2/23 San Jose, CA Events Center
Fri 2/24 Universal City, CA - Gibson Amphitheatre
Sat 2/25 Phoenix, AZ - Comerica Theatre
Sun 2/26 Albuquerque, NM - Tingley Coliseum
Tue 2/28 Denver, CO - The Fillmore Auditorium
Read More News
Tags:
Gigantour, Volbeat, Lacuna Coil, Motorhead, Megadeth



Jason Fisher

November 01, 2011


More News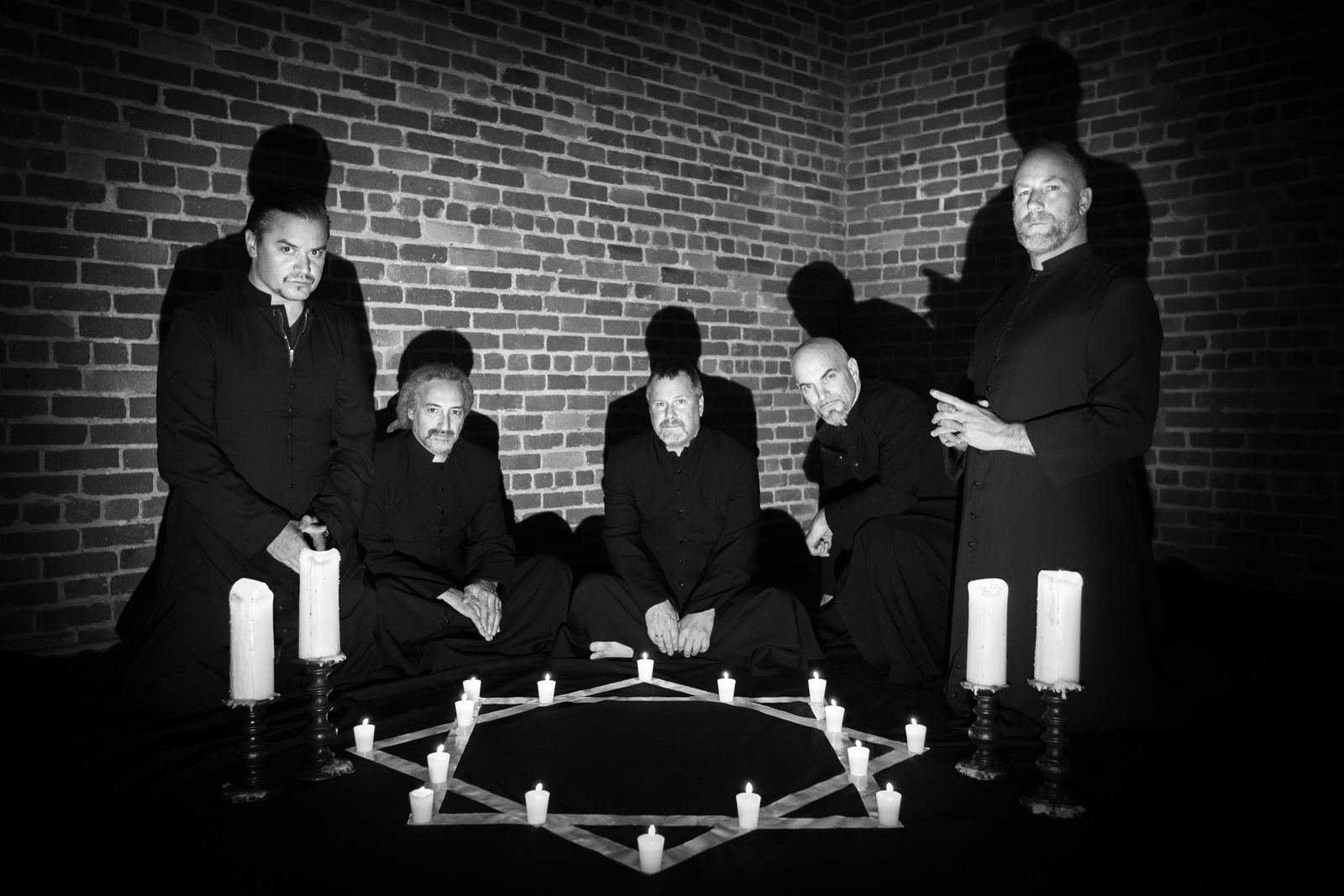 Mike Patton Cancels Faith No More & Mr. Bungle's Tour Dates, Citing 'Mental Health Reasons'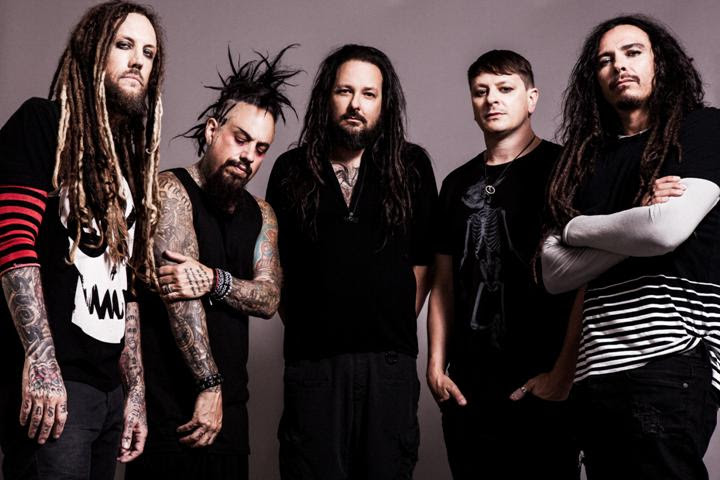 Korn Cancel Tour Dates Due To Frontman Contracting Covid-19

Iron Maiden Singer Bruce Dickinson Tests Positive for COVID-19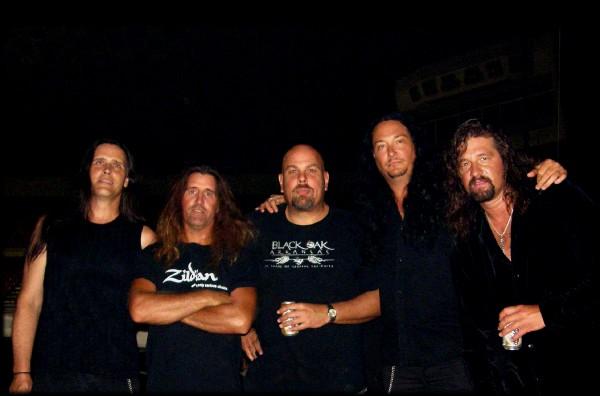 Metal Church singer Mike Howe's death ruled as suicide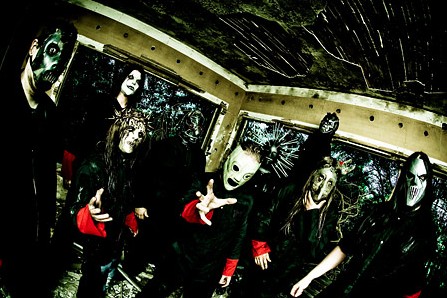 Joey Jordison, founding Slipknot Drummer has died aged 46