OZZFEST Performers Get Pumped Up For the Tour's Highly Anticipated Return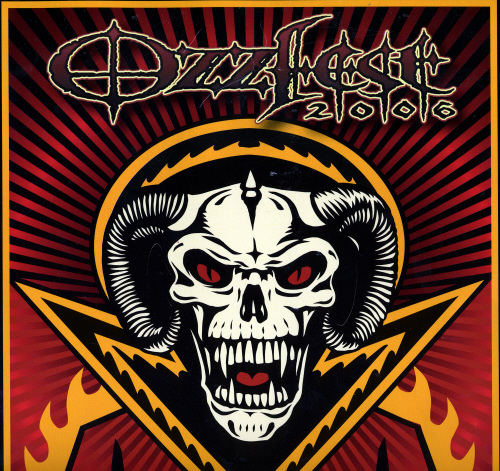 OZZFEST is back and fans aren't the only ones excited about it--this year's performers are pumped up, as illustrated by the quotes below. Launching Saturday, August 14 in San Bernardino, CA--the birthplace of the first OZZFest in 1996--this year's tour will include main stage artists Ozzy Osbourne, Mötley Crüe, Rob Halford, DevilDriver and Nonpoint. Second stage headliners Black Label Society will return for their seventh appearance on the tour and will be joined by Drowning Pool, Kingdom of Sorrow, and Goatwhore, Skeletonwitch, Saviours and Kataklysm. OZZFest marks the first concerts in the U.S. in connection with the June 22 release of tour founder Ozzy Osbourne's new album SCREAM (Epic Records).
Mötley Crüe's Nikki Sixx said the band couldn't refuse the offer to join the tour. "When Ozzy calls and asks you to go on tour, you say 'when do I start?' Over 25 years ago, Ozzy took Mötley Crüe on, what some say, was one of the greatest tours in rock history. When he asked us to co-headline OZZFest with him this year, we were flattered and ecstatic. It is an honor and a privilege to share the stage with him again and I can guarantee that Mötley Crüe will rip out the jugular of every audience in every city this summer."
"I am very excited Halford will be performing, and to be part of this year's legendary Ozzfest lineup," shares Rob Halford. "It will be a great opportunity for the Halford band to be reintroduced to the Metal communities."
OZZFest will be the first opportunity for many to experience Ozzy's new guitarist Gus G. At the same time, former Ozzy guitarist Zakk Wylde will be featured at OZZFest, taking the stage as the Black Label Society frontman. "We're looking forward to kicking some serious ass as the second stage headliners on OZZFest this summer. Thank you to Mom and Dad for again including Black Label Society on the line-up. We can't wait to play slammin' new songs from Order Of The Black as well as BLS classics. For all those who bleed Black Label, we will see you soon!"
Nonpoint lead singer Elias Soriano is ready and eager to join the ranks of the main stage, "Nonpoint played OZZfest almost 10 years ago for the first time on the second stage and it was one of my proudest moments as a member of this band. Now to be invited not only to play again, but on the main stage is an honor. This is an opportunity for Nonpoint to put on the performance of our career. Strap up, bear down and prepare for the eruption - it's on, OZZfest!"
DevilDriver's Dez Fafara agrees, "OZZFest! It's beyond an honor to be asked back yet again to the mothership of all summer concerts. There's not a better time-honored tradition. It's a Rock 'n' Roll, sundrenched, rile up and fire up, rip-roaring, rowdy, 'keep your horns up in the air at all times,' full-day summer festival of killer music and good times. And DevilDriver is gonna be there to CRUSH the main stage. Come join us at what will no doubt be the landmark of the year and the best fucking time you'll have all summer."
Drowning Pool will make their fourth return to the earth-shattering tour. "All of us in Drowning Pool couldn't be more excited that we're playing OZZFest again this year. It's such a great honor and a privilege to be part of Sharon and Ozzy's OZZFest family," says guitarist CJ Pierce. "Every tour we've done with OZZFest has always had such a great mix of bands. I'm looking forward not only playing the show but watching all the other bands as well. We can't wait to rock out with all our friends, fans, and family again. See you out there at the show!"
Ben Falgoust of Goatwhore is excited to perform amongst all the other talented musicians. "First and foremost, it's incredible to be on the same fest with legends like Ozzy Osbourne, Rob Halford and Motley Crue. Secondly, there is a damn fine mixture of the most influential classic metal bands/people on the main stage and some of the most extreme bands to grace the second stage of OZZFest since its conception. Also, I would like to say it will be a quite insane, fun and outrageous time with our friends in Skeletonwitch, Kingdom Of Sorrow, DevilDriver, Black Label Society, Saviors, and so on. So, if you can make it out you should or sit at home and jerk off to she-male videos. Your choice."
"It just wasn't summer without Ozzfest so I couldn't be happier that it's back and ready to destroy," Kingdom of Sorrow's Jamey Jasta shares. "Kingdom Of Sorrow is pumped to be playing, see you in the pit!"
While Kingdom of Sorrow isn't able to perform the August 14 San Bernardino date, Exodus will be filling in for them. Guitarist Gary Holt says, "We are WAY more than fired up to announce that EXODUS will be playing the SoCal date on OZZFest! We were asked if we wanted to jump in, and we said 'fuck yes!' See everybody there!"
Scott Hedrick, guitarist for Skeletonwitch, is grateful and honored to be on the six-date tour. "We can't fucking wait for OZZFest!! Every band starts somewhere and the first Skeletonwitch show was on a stage we built in our front yard. You can bet your ass we didn't see this coming back then. Haha! It's quite an honor and a great opportunity for us to be a part of the longest running heavy music festival in America. I mean Ozzy?! Rob fucking Halford!? To make it even better, we get to do it with our great friends in Goatwhore and Saviours. Thanks to everyone who has supported us and enabled us to do what we love. It's truly appreciated."
Scott Batiste of Saviours shares that sentiment. "Hitting the road with Ozzy, Motley Crüe and Halford is not something we'd ever expect to be doing but we're ready to bring our filthy breed of raging metal to a lot of new heads! Having our friends in Skeletonwitch and Goatwhore along for the ride is going to make for a seriously demented trip and some fucking good times! We'll see you in August!"
"We are grateful that Kataklysm is about to turn the clock next year to 20 years of existence," says frontman Maurizio Iacono. "Through good and bad times, we've stayed strong and remained a leading force in the underground, but I never in my life thought I would be on tour with Ozzy or Mötley Crüe while being in an extreme band. One can't help but feel amazed when legends take notice and invite you to participate on one of the world's most important tours: OZZFfest. Thanks, of course, to the Osbournes and their organization for this great opportunity. I wanna sincerely say 'thank you' to our fans for being there for us and giving us a chance through their support to make Kataklysm a legacy. Even more important, we're here to party hard with you guys! This is a lifestyle and we should all unite at Ozzfest to celebrate this privilege of being metalheads!"
In addition to non-stop music on both stages, concert-goers can once again visit the OZZFest "Village of the Damned" featuring a mix of interactive activities, shopping and entertainment throughout the venue concourses.
All six dates of the explosive Live Nation produced tour will feature "all-in ticket pricing" which means there are no hidden fees whatsoever--no parking charges at the shows, no facility or surcharge fees--the price you see is the price you pay. Tickets prices start as low as $30 per ticket when purchased in a 4-pack. For complete ticket and tour information visit: www.OZZFest.com and www.LiveNation.com.
THE 2010 OZZFest TOUR DATES:
DATE CITY VENUE
Sat, Aug 14 San Bernardino, CA San Manuel Amphitheater
Tue, Aug 17 Chicago, IL First Midwest Bank Amp.
Thurs, Aug 19 Pittsburgh, PA First Niagara Pavilion
Sat, Aug 21 Hartford, CT Comcast Theatre
Sun, Aug 22 Camden, NJ Susquehanna Bank Center
Tue, Aug 24 Boston, MA Comcast Center
Read More News
Tags:
Ozzfest, tour, Ozzy Osbourne, Motley Crue



Jason Fisher

July 09, 2010


More News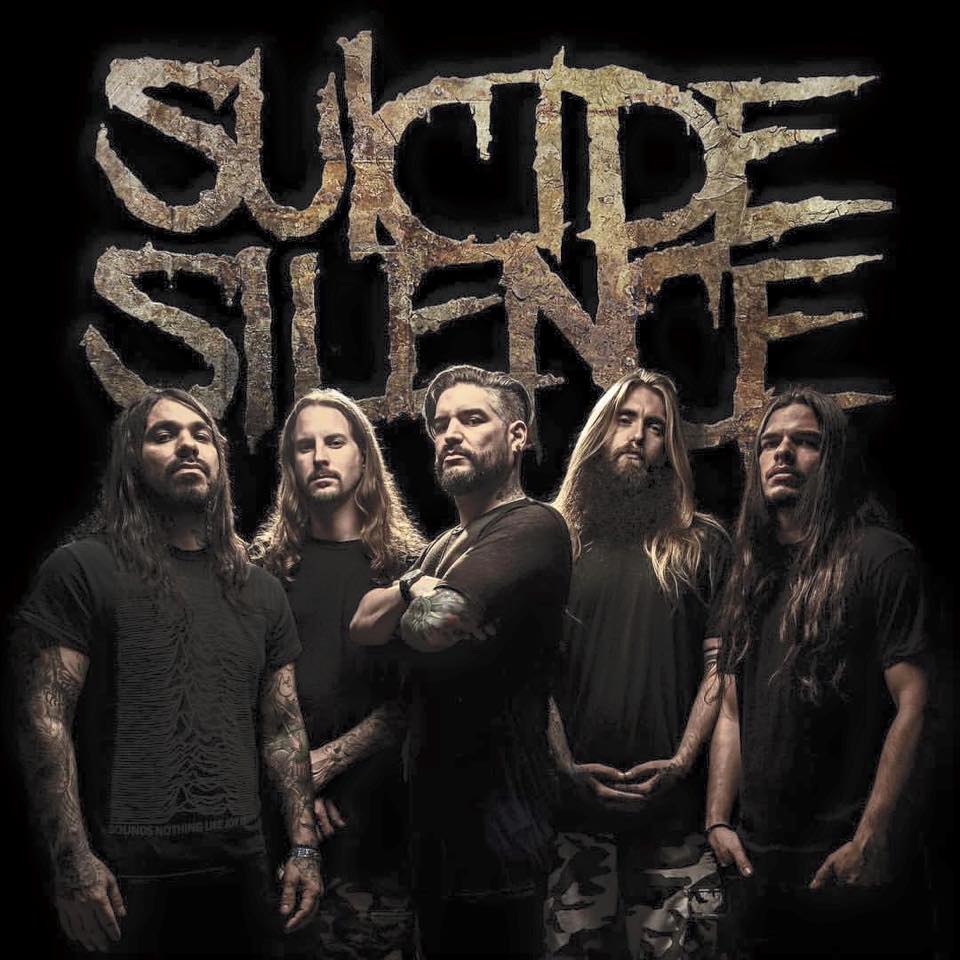 SUICIDE SILENCE And CHELSEA GRIN Announce Fall 2023 North American Tour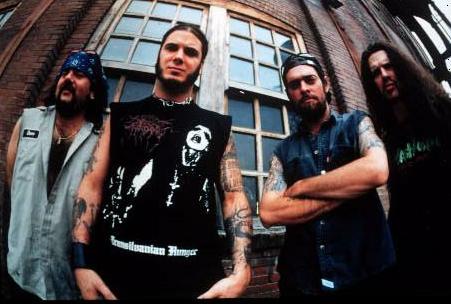 MIKE PORTNOY Says PANTERA Reunion Is 'Phenomenal'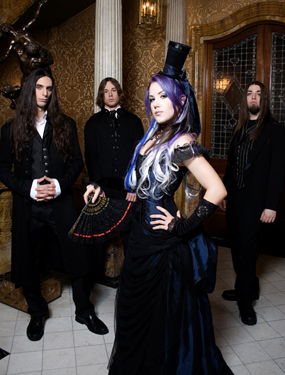 Canada's The Agonist Calls It Quits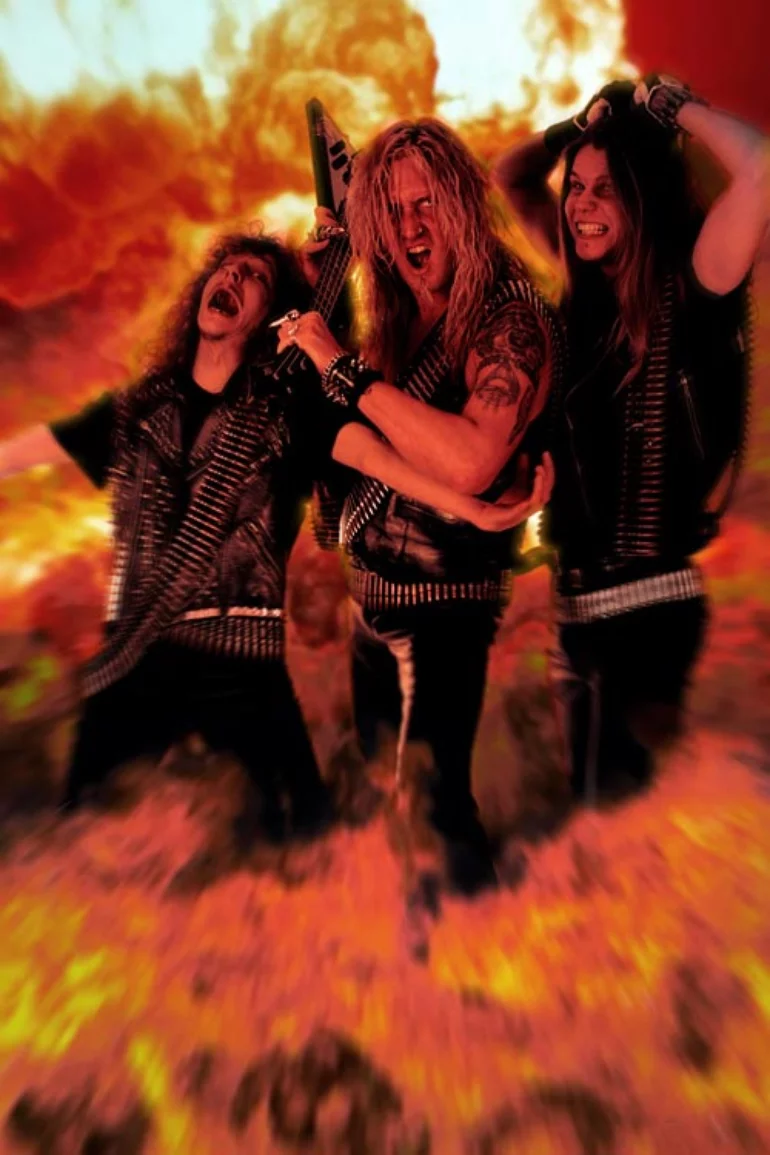 The Top 5 Metal Songs About the Bond Between a Band and Their Fans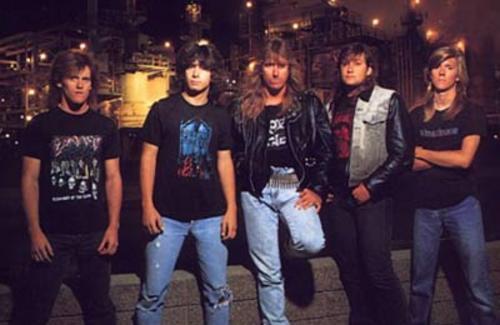 The Top 5 Metal Songs About Being in a Vegetative State