(HED)P.E Announces Co-Headlining Tour With Kingspade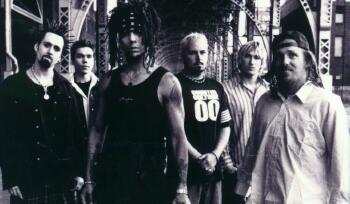 Orange County California's (hed)p.e. has announced the dates for their upcoming Heavy Hitters Tour featuring Kingspade, SubNoize Souljaz (featuring Big B, Dirtball), Dog Faced Gods and Insolence.
"What a way to start the new year! 2008 promises to be the best year (hed)p.e. has ever seen. We laid the ground work in the last two years, and we are experiencing such a swell right now that we feel so blessed by the youth of this planet earth," says frontman Jared Gomes. "The Heavy Hitters tour, which is a co-headline tour with Kingspade, promises to be one of the freshest tours of early 2008. Kingspade is just straight dope and they possess the freshness of the Kottonmouth Kings, but with a nice hip-hop twist. We are just so stoked to be able to go on the road, and give the kids what they want; diversity. Because everyone knows they will never get it from those bitch-ass corporate tours. This is an official takeover!"
Founded in 1994, (hed)p.e. (the p.e. stands for "planet earth") was the brainchild of frontman Jared Gomes (a.k.a. M.C.U.D.), who aspired to create a band that fused the region's long-standing punk rock heritage with G-funk-inflected hip-hop - a sound he dubbed "G-punk." In 1997 the group released their now classic self-titled debut through Jive Records, and then hit the road with Ozzfest, Korn, Static-X, and System of a Down.
The band's sophomore effort, Broke, followed in 2000 and unleashed the Top 30 Active Rock Single "Bartender," while the band cemented their already explosive live show with tours alongside P.O.D, Godsmack and Slipknot. Returning in 2003, (hed)p.e. released Blackout and once again scored a big hit with the album's title track, while 2005 saw the group stick up the middle-finger at censorship "Only in Amerika". 2006 saw the band sign with independent powerhouse Suburban Noize for the release of the punk-reggae influenced "Back 2 Base X" and emerge as one of the scene's most innovative bands.
(hed)p.e. is currently touring in support of their sixth studio album, "Insomnia". The album is the group's heaviest record in nearly a decade, returning to the group's hardcore roots. The album's lead single "Suffa"
quickly lit up request lines at Sirius Satellite Radio's Hard Attack and become one of the most requested tracks alongside high profile groups like Down, As I Lay Dying, Machine Head, DevilDriver and Megadeth. The group's politically charged video for "Suffa" can be seen online at www.revver.com/watch/319929/flv/affiliate/25210
"We've been going through this evolution for like two and half years when myself and Jackson were embracing seventies punk like the Sex Pistols and Clash. That's why Back 2 Base X seemed like such a departure, because of the punk influence," says Gomes. "On this album Jackson combined that with a Slayer, thrash influence and came up with a whole new thing. I love this."
HEAVY HITTERS TOUR FEATURING (HED)P.E, KINGSPADE, SUBNOIZE SOULJAZ & INSOLENCE:
Jan 25, 2008 Las Vegas, NV Jillians
Jan 26, 2008 Farmington, NM Gator's
Jan 27, 2008 Albuquerque, NM The Launchpad / Sunshine Theatre
Jan 29, 2008 Omaha, NE The Waiting Room
Jan 30, 2008 Minneapolis, MN The Rock
Jan 31, 2008 Rockford, IL Forest Hills Lodge
Feb 01, 2008 Mokena, IL The Pearl Room
Feb 02, 2008 Cleveland, OH Peabody's
Feb 04, 2008 Towson, MD Recher Theatre
Feb 05, 2008 Boston, MA Harper's Ferry
Feb 06, 2008 Hartford, CT Webster Theatre
Feb 07, 2008 Pittsburgh, PA Diesel
Feb 08, 2008 Detroit, MI Harpo's
Feb 09, 2008 Columbus, OH Al Rosa Villa
Feb 10, 2008 St. Louis, MO POP'S
Feb 12, 2008 Denver, CO The Gothic Theatre
Feb 13, 2008 Fort Collins, CO The Aggie Theatre
Feb 14, 2008 Grand Junction, CO The Mesa Theatre
Feb 15, 2008 Salt Lake City, UT Avalon Theater
Feb 16, 2008 Boise, ID The Big Easy
Feb 17, 2008 Spokane, WA The Big Easy
Feb 19, 2008 Seattle WA Studio Seven
Feb 20, 2008 Portland, OR The Roseland Grill
Read More News
Tags:




jason

January 05, 2008


More News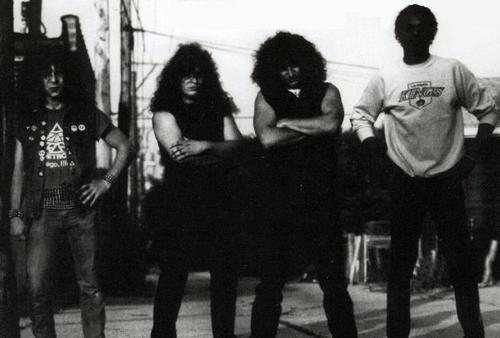 The Top 5 '80s Metal Subgenres That Never Took Off and The Bands That Carried the Monikers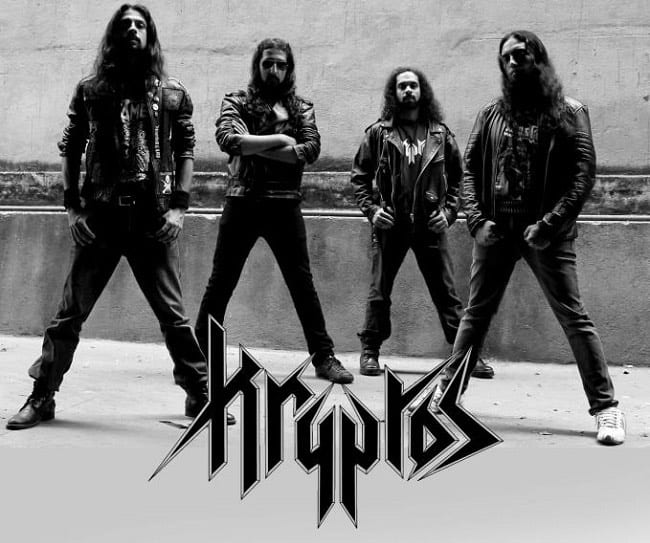 The Top 3 Metal Albums of 2021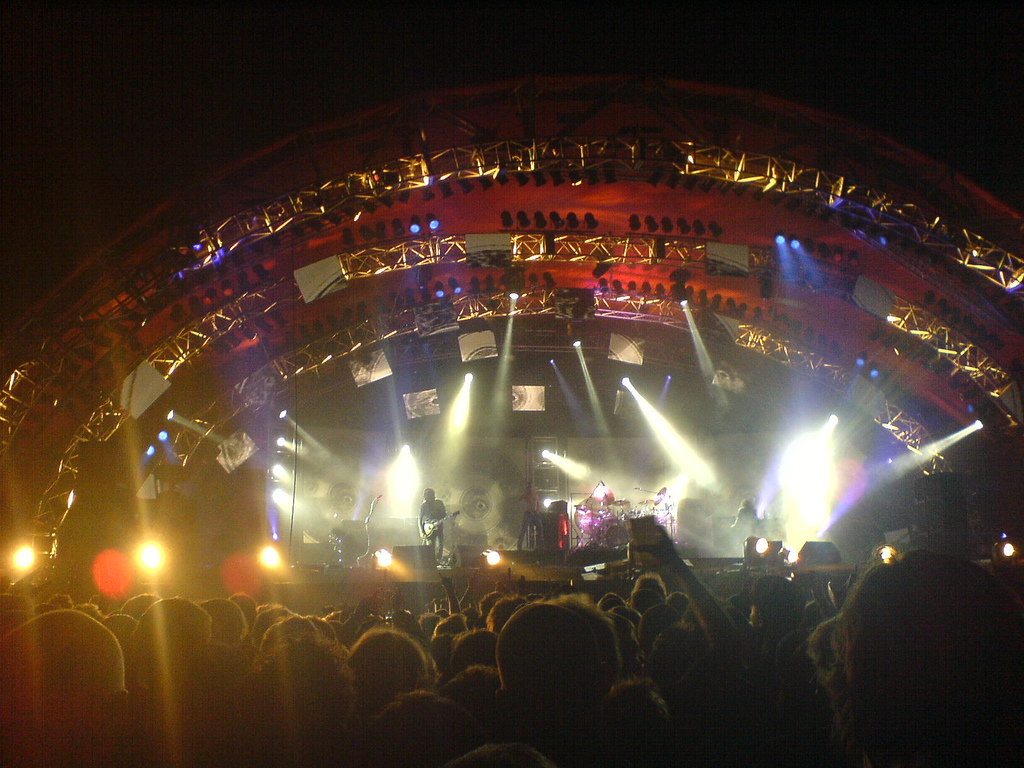 Tool Drummer Danny Carey Arrested After Altercation at Kansas City Airport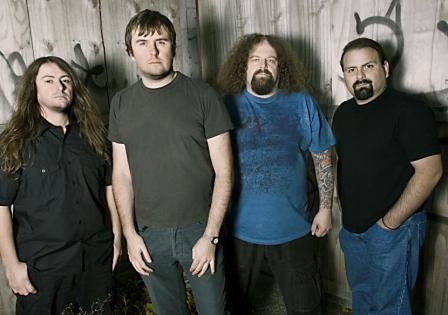 Napalm Death Announce New Mini-Album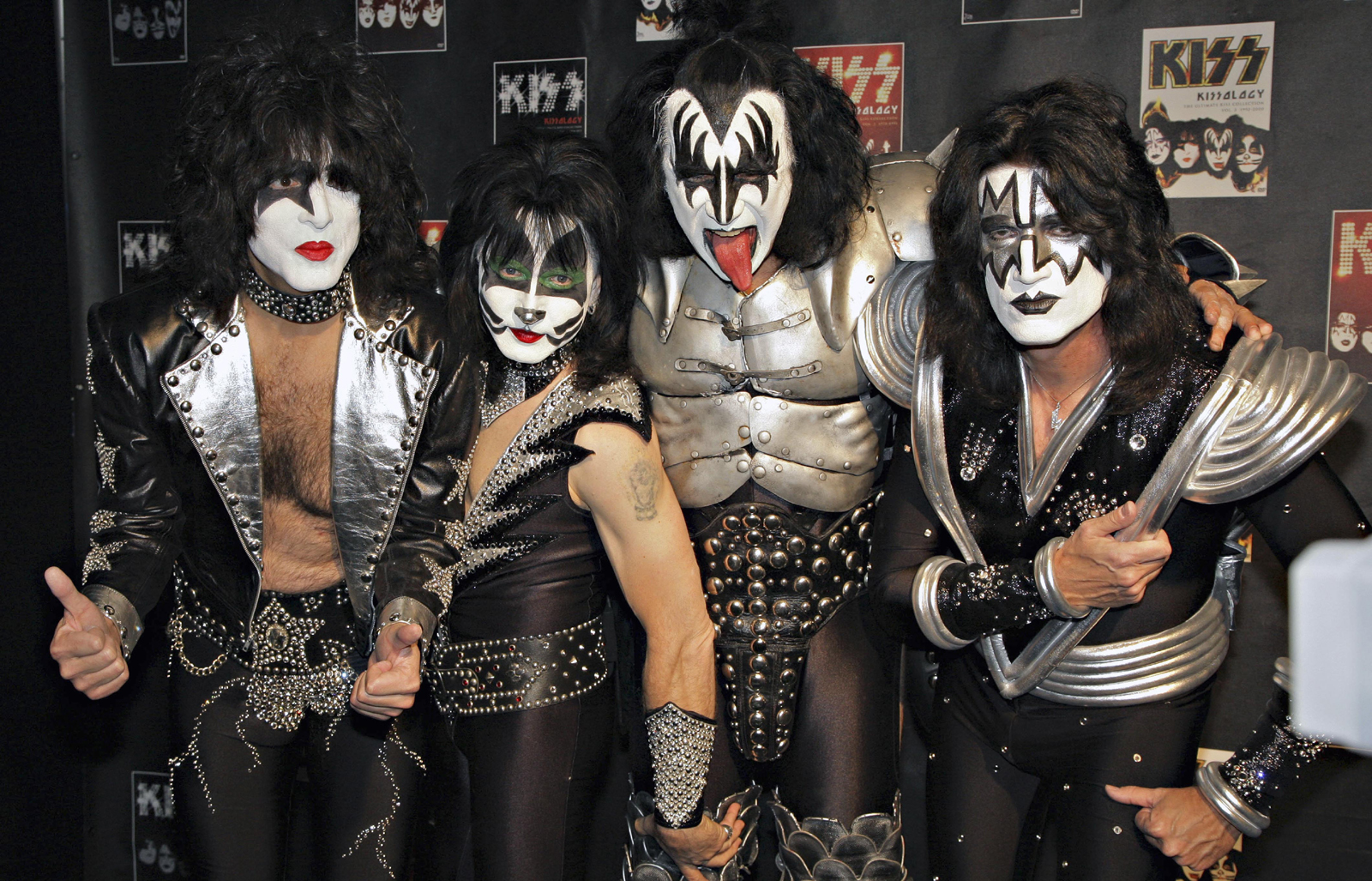 KISS' Las Vegas residency has been cancelled