Gama Bomb reveal more details about free CD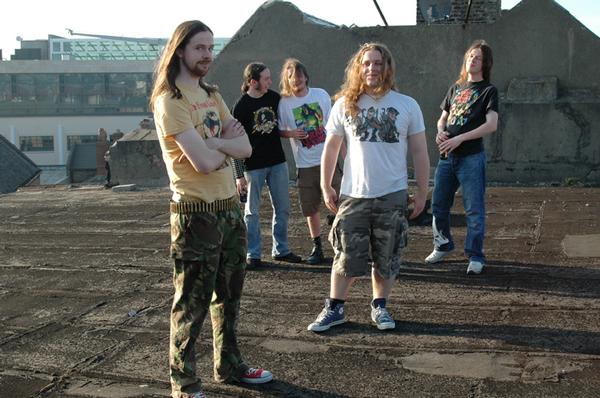 Irish thrashers GAMA BOMB are set to release their new album, TALES FROM THE GRAVE IN SPACE, next week in its entirety for free.
TALES FROM THE GRAVE IN SPACE will be available to download, including artwork and powered by RapidShare, from November 5th completely free at http://www.earache.com/gamabomb
The artwork for TALES FROM THE GRAVE IN SPACE was created by artist JEFF JORDAN (THE MARS VOLTA) and can be viewed below
GAMA BOMB frontman PHILLY BYRNE explains the concept:
"The cover of Tales from the Grave in Space has a backstory to it, which sort of sprung into my mind one night. It's inspired by this semi-conspiracy theory about what are called the Lost Cosmonauts, real-life experimental space pilots sent up secretly by the USSR in the 1950s and early '60s.
"Two brothers in northern Italy had an amateur spacecraft tracking station and picked up some of the earliest signals from the space race. In 1960, they reportedly heard a faint SOS signal moving away from the Earth into space. It's been speculated that a man was sent up by the USSR in a converted R-5A rocket and instead of crash-landing back to earth, he just kept going.
"That's where the (wobbly) facts end, but it really sparked my imagination. If it's true, that means this year he's the first human to cross the boundary of our solar system into interstellar space. He's perfectly frozen, all alone, shooting at 18,000 miles per hour into deep space. It made me think: doesn't his distance from Earth mean he's the most likely object, if any, to be found by another race, or civilisation, or presence, or something?
"So I spun this whole alien-Cosmonaut story from it. The cover of the album shows this lost cosmonaut, attached by living tentacles to this vast, abstract piece of masonry in space - it's The Grave of the title, designed by Jeff Jordan. It's a sort of 'Doctor Who-meets-Arthur C. Clark' thing, an alien object that absorbs whatever it encounters. So it's got our Cosmonaut, it's sustaining him and sort of keeping him alive - but what would it learn from him, and what could he tell it?
"Well, for a start, he'd tell it where Earth is, and that Soviet supermen should rule the world, and maybe they should head back there together and make it happen. Now that's scary. Luckily when I brought this idea to the rest of the lads, they thought it was cool and summed up the buzz of the title and songs well, and didn't call me a lunatic!"
PHILLY BYRNE comments on the art:
"The brilliant Jeff Jordan really outdid himself on this, and we're really proud to have worked with him. He took inspiration from classic pulp and sci-fi artists like Virgil Finlay, mixed it with the themes you find in 1950s horror comics like Tales From The Crypt and came out with something totally authentic and mind-blowing! It was then designed into an album cover by Rory McGuigan, who gave it this excellent, Hammer Horror movie poster vibe. We couldn't be happier with it or more grateful to those guys. This represents the sound of our music perfectly: when you look at this, you're seeing inside GAMA BOMB's brain."
The song titles which are set to appear on the album - in no particular order - are:
Polterghost
Skeletron
Last Ninjas Unite
New Eliminators of Atlantis B.C.
Escape From Scarecrow Mountain
Return to Blood Castle
We Respect You
Slam Anthem
Mummy Invasion
Three Witches
Mussolini Mosh
Apocalypse 1997
To celebrate the release of TALES FROM THE GRAVE IN SPACE, GAMA BOMB will also be kicking off a headlining European tour on November 5th. Catch them at the following shows:
GAMA BOMB 'Waste of Space' UK/European Headlining Tour
05.11.09 Huddersfield, UK - Parish
06.11.09 Birmingham, UK - Hellfire Festival, NEC Arena
07.11.09 Peterborough, UK - Club Revolution
08.11.09 London, UK - The Underworld
09.11.09 Bristol, UK - Bier Keller
10.11.09 Brighton, UK - Engine Rooms
11.11.09 Nottingham, UK - Seven
12.11.09 Colchester, UK - Twist
15.11.09 Lille, France - La Chimere
17.11.09 Bilbao, Spain - Santana 27
18.11.09 Madrid, Spain - Ritmo y Compás
19.11.09 Taragona, Spain - Sala Zero
20.11.09 Bordeaux, France - Heretic Club
21.11.09 Hamme, Belgium - Hamme(r)fest
22.11.09 Strasbourg, France - Molodoi
24.11.09 Rostock, Germany - Alte Zuckerfabrik
27.11.09 Chemnitz, Germany - Bunker
28.11.09 Giessen, Germany - Thrash Inferno Festival, Hessenhalle
29.11.09 Eindhoven, Netherlands - Klokgebouw
30.11.09 Schwalmstadt, Germany - Bunker
01.12.09 Prague, Czech Republic - Exit Chmelnice
02.12.09 Vienna, Austria - Escape Metal Corner
03.12.09 Budapest, Hungary - Pogo Loco
04.12.09 Gorriza, Italy - Pieffe Factory
GAMA BOMB
18.12.09 Rotterdam, Netherlands - Baroeg
19.12.09 Geldersch, Netherlands - Metal Treffen
Read More News
Tags:
Gama Bomb, free, earache records



admin

October 29, 2009


More News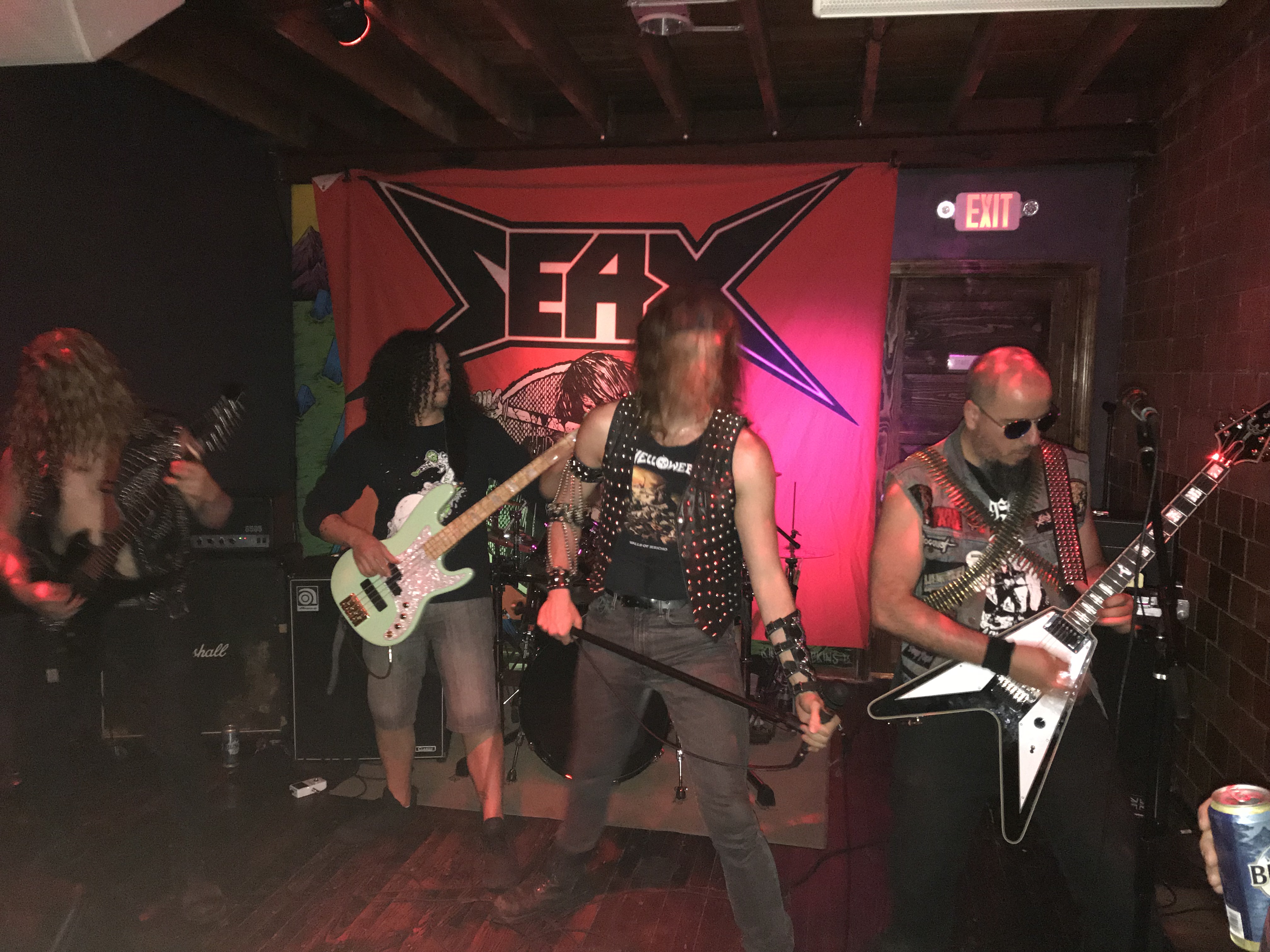 Top 5 Metal Albums of 2022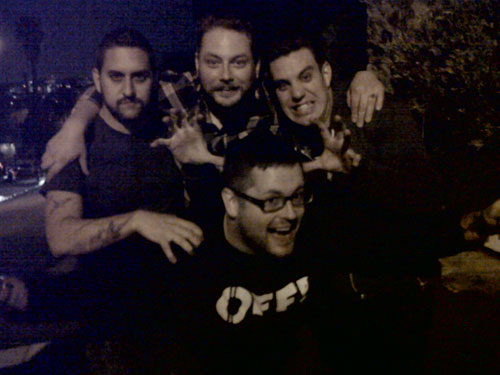 Black Dahlia Murder Vocalist Trevor Strnad Dead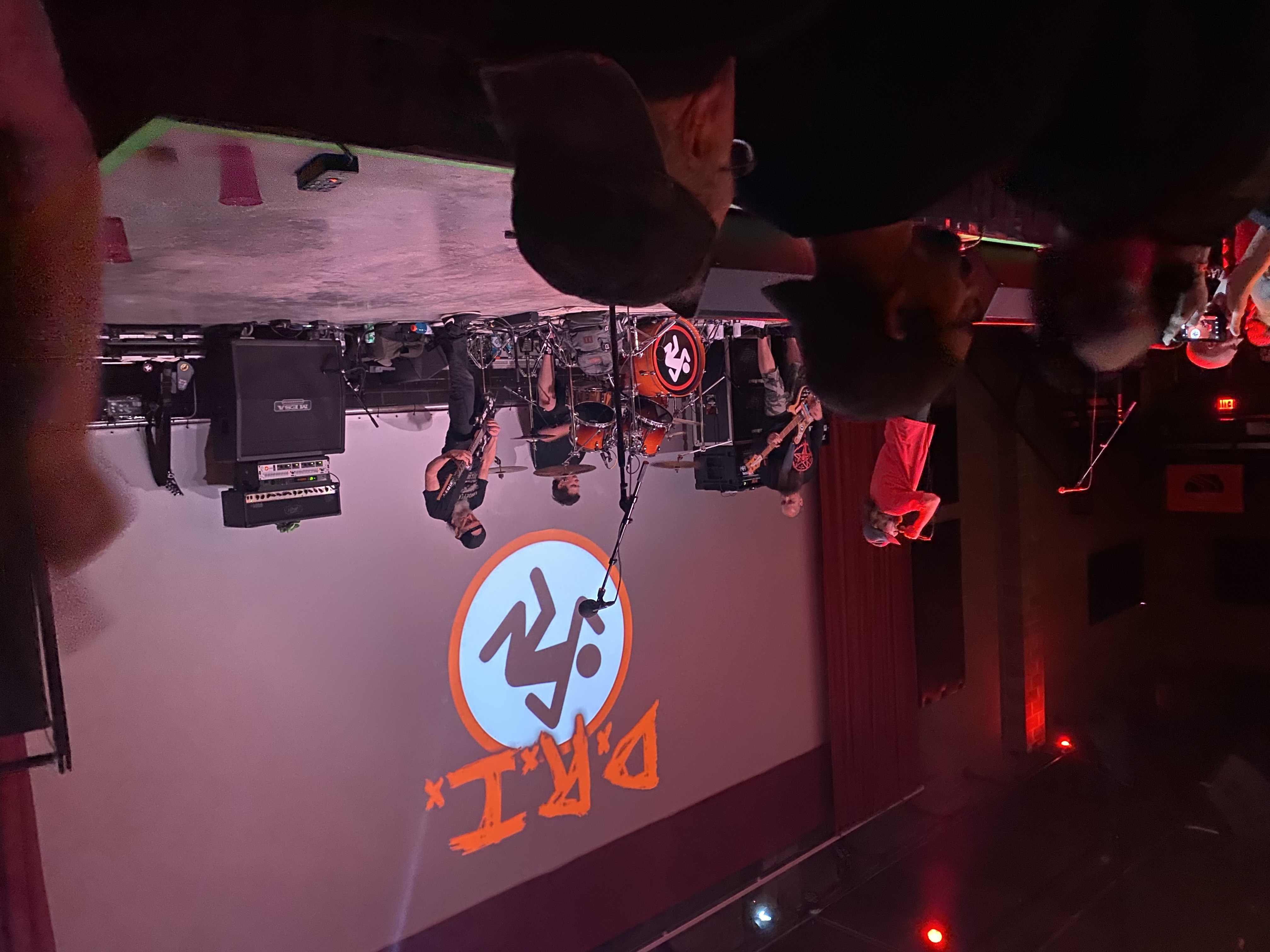 Skins and Bangers Joining Mosh as One: D.R.I. Makes Their First Appearance at Red Flag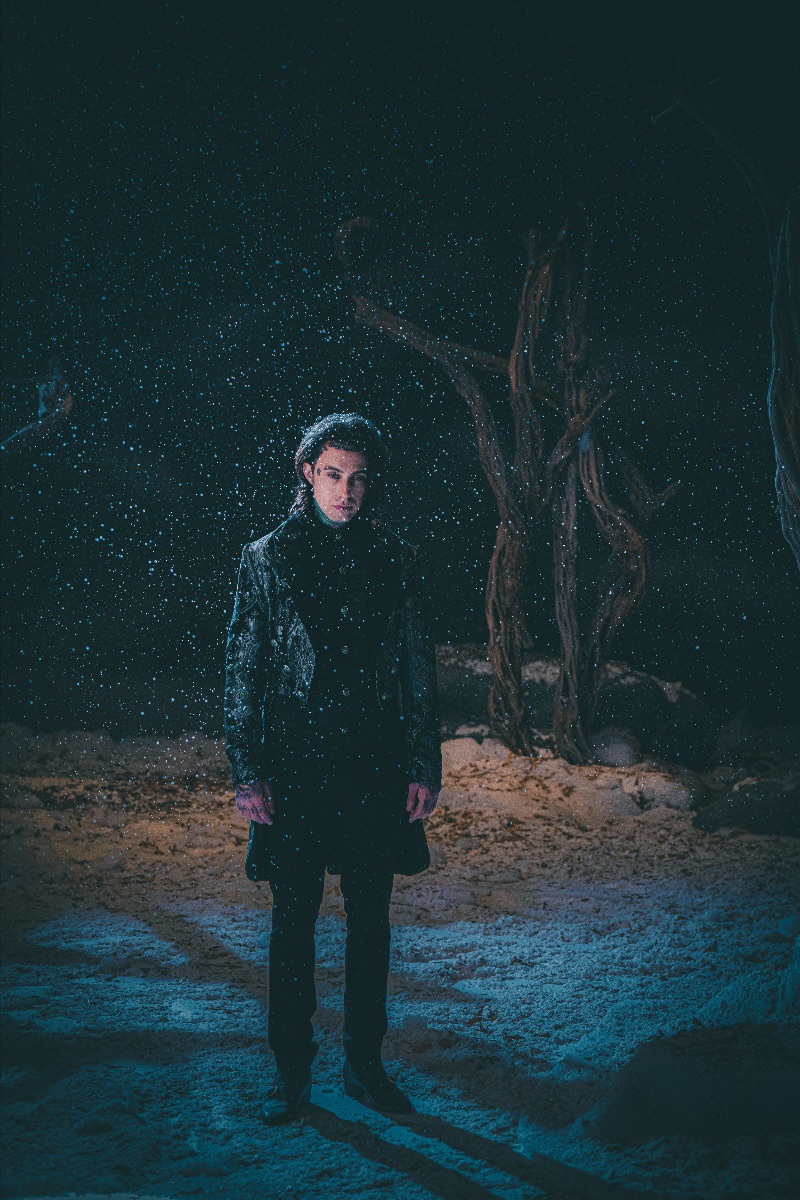 Recap: Live From The Unknown Tour 2022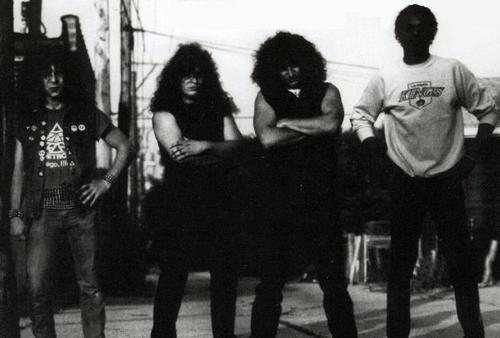 The Top 5 '80s Metal Subgenres That Never Took Off and The Bands That Carried the Monikers