AFTER 15 YEARS, LAAZ ROCKIT RETURNS WITH NEW ALBUM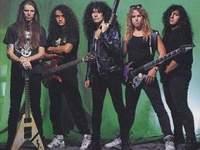 Bay Area thrash pioneers LAAZ ROCKIT will be releasing a new album, LEFT FOR DEAD, August 25 on MASSACRE RECORDS. There will be a record release party on August 23rd at Betty's Rock Club in Walnut Creek, CA. Two new songs off the new CD are available on the band's official MySpace page: http://www.myspace.com/thelaazrockit.
Formed in 1982 in Berkeley, CA, LAAZ ROCKIT is considered to be one the founders of the unique genre of Bay Area thrash metal. The band's new style of metal garnered a huge fan base, with their high energy live performances becoming their signature trademark. Sold out performances in the burgeoning club scene soon gave LAAZ ROCKIT label attention, and the indie label Target Entertainment inked the band for their debut album, City's Gonna Burn, in 1984. Viewed as a classic "blue-print" in the beginning of thrash metal, City's Gonna Burn placed LAAZ ROCKIT in the arena with other powerhouse metal bands such as Metallica, Slayer, Testament, Exodus, and Anthrax. A new sound was created by these pioneers that continues to inspire many bands to this day.
LAAZ ROCKIT would release five more full length albums and an EP over the next eight years, with 1987's Know Your Enemy and 1989's Annihilation Principle securing both fan and critical acclaim worldwide. The band toured throughout North America, Europe, and Japan during this period, raising the bar for metal acts to follow with their unique live performance and rapport with fans at every gig along the way.
Though the band broke up in 1993, the members remained great friends. Because of this, the possibility of performing together again was always there, and, in 2005, the band had a perfect opportunity to do so.
The 2005 Dynamo Open Air Festival in the Netherlands was a celebration of 80's thrash metal bands, and LAAZ ROCKIT was billed for the main stage along with Anthrax and Testament. This show, along with a club appearance with Testament, would be LAAZ's first live appearance since Tokyo in 1992. After enjoying the fun and success of playing live again, the band appeared at the San Francisco Thrash Against Cancer Benefit in July 2005 and traveled to Japan with their brothers in Testament for the two-night, sold-out Thrash Domination Festival, with Kreator and Destruction also on the bill. A headlining appearance at Germany's "Keep It True" festival with Diamondhead and Sabbat, and two shows in the Netherlands and Belgium in spring of 2007 were the only gigs for LAAZ ROCKIT that year. The band brought along a new drummer for these shows, Sky Harris.
In August 2006, LAAZ ROCKIT released LIVE UNTOLD, a DVD that encapsulates the story of LAAZ with concert footage, photos, and interviews that chronicle the band from its inception to the present day. It is a classic, detailing the band in a unique fashion and showcasing their brotherhood throughout their lives.
Due to the overwhelming response of the fans, LAAZ ROCKIT's back catalogue is being re-mastered and re-released on OLD SCHOOL METAL RECORDS, which also released the LIVE UNTOLD DVD. City's Gonna Burn was re-released in 2007, complete with photos of the era and updated production. The rest of the back catalogue is also slated for release soon.
After the success of the reunion shows, the band realized they were not finished with what they had to offer musically. In 2008, LAAZ ROCKIT returned to the studio for the first time in 15 years and completed the perfect follow-up to where they left off in 1993, with the aptly titled LEFT FOR DEAD. Enlisting co-producers Juan Urteaga and former LAAZ member Scott Sargeant (who also makes a guest appearance), LEFT FOR DEAD is the most mature sounding and thoughtful offering the band has ever released.
LEFT FOR DEAD is set for a July 25th release in Europe on MASSACRE RECORDS. On June 1st, a limited-edition signed CD will become available in the U.S. for a limited time only on the band's MySpace page and/or official website.
This highly anticipated release has already garnished praise from some of metal's most famous performers:
"The best LAAZ ROCKIT ever made!!" - Chuck Billy, TESTAMENT
"Blistering aggression! Thrash Metal the way it should be...straight up, and in your face, from the band that helped define the genre!" - Steve "Zetro" Sousa, former EXODUS & LEGACY
Check out two new songs at LAAZ ROCKIT's official MySpace:
Myspace
.
Read More News
Tags:
Laaz Rockit, thrash, Steve Sousa, Massacre Records



jason

June 06, 2008


More News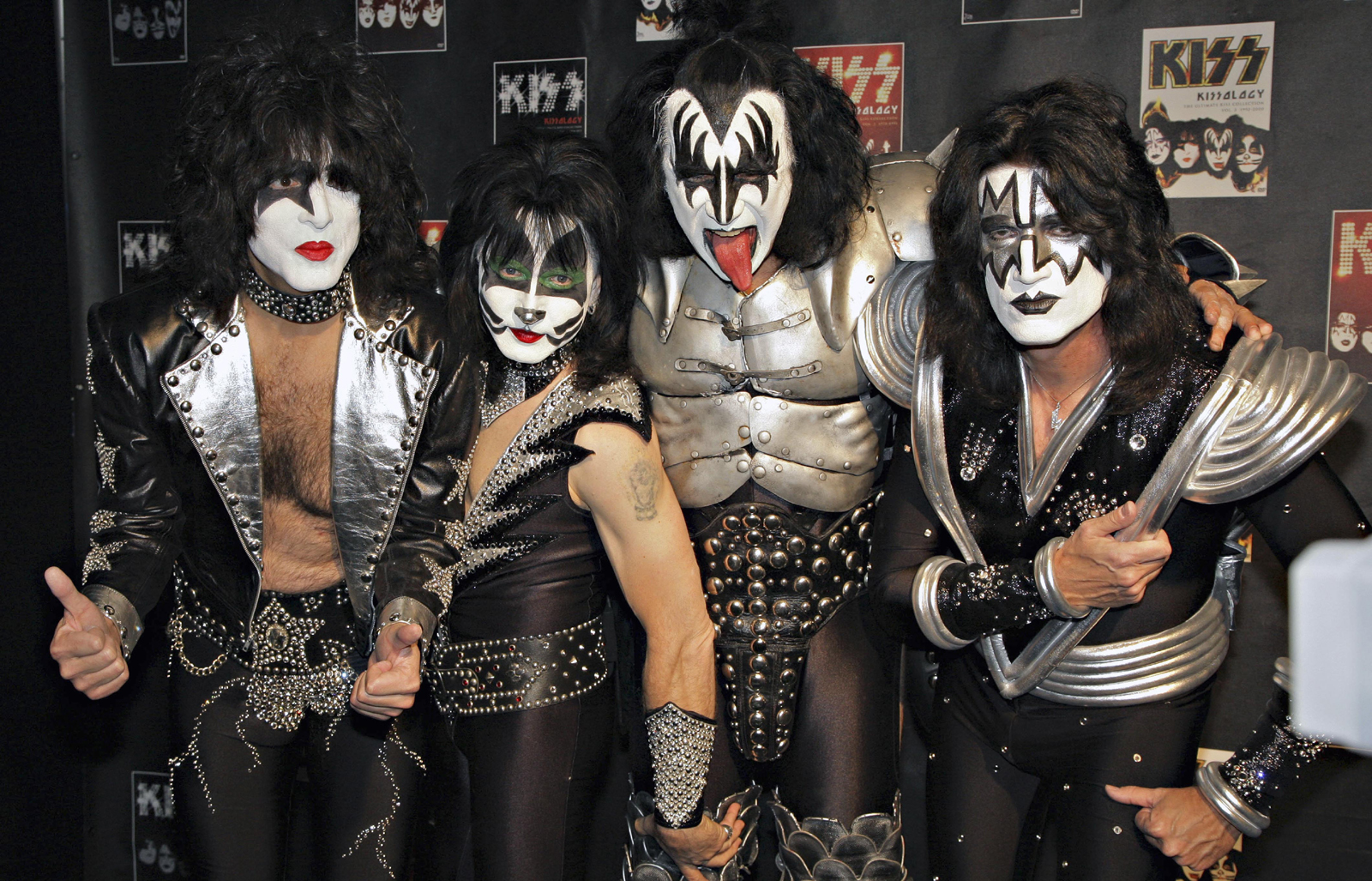 KISS' Las Vegas residency has been cancelled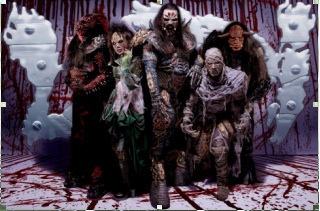 Lordi Have Recorded Seven Albums Already This Year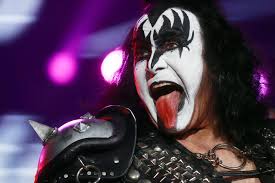 KISS Roadies Blame Poor COVID Protocols for Death of Guitar Tech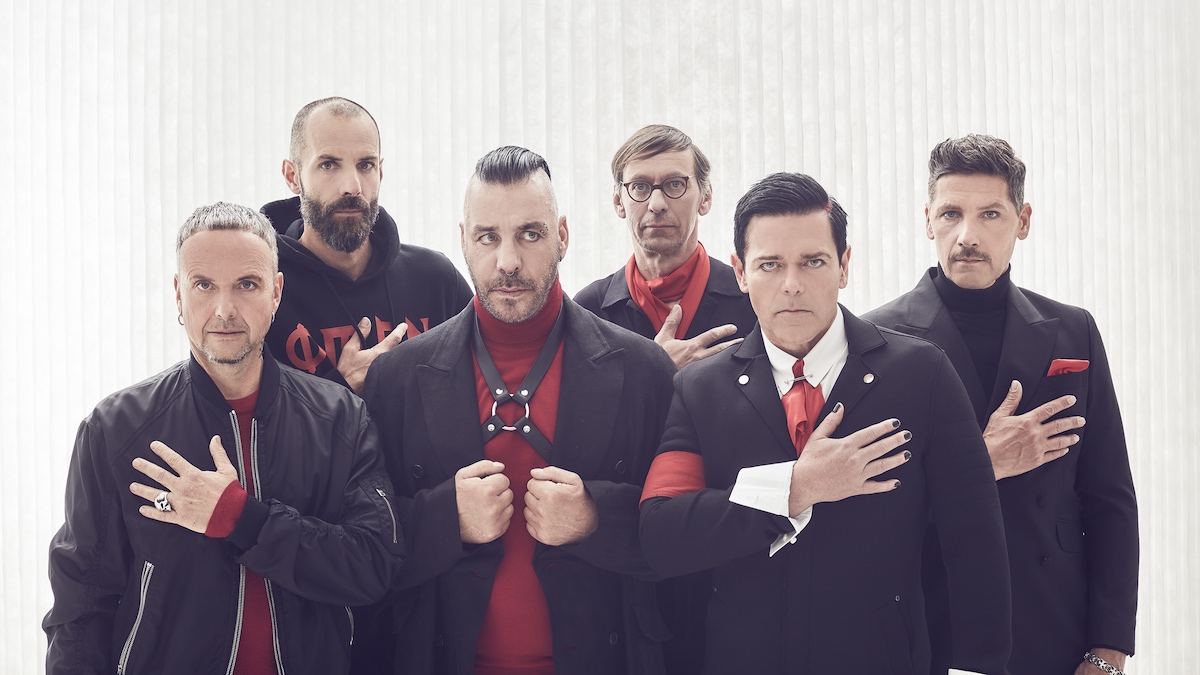 Rammstein Premiere New Song