Ministry to release live double DVD in May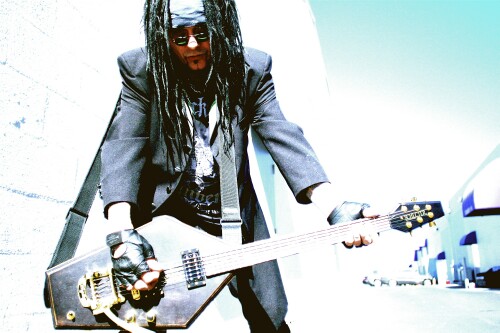 While MINISTRY's studio albums certainly show why the group is considered a stylistic trailblazer, it is on the concert stage that Ministry takes things to a whole other level. And as evidenced by fans that packed venues to catch the group one final time on their worldwide C U LaTouR 2008, the Al Jourgensen-led band was slaying crowds up 'til the final note. For those unenlightened souls who don't take our word on this, feast your eyes and ears on the new double-disc DVD set, Adios...Puta Madres, to be released on May 26 in North America, on May 22 in Europe, and accompanies the audio release of the same title, out tomorrow, March 31, 2009, on Jourgensen's own 13th Planet Records.
The double DVD disc Adios...Puta Madres is distinguished by secondary titles: the Adios...Puta Madres/En Vivo? disc contains 15 live performance tracks, and Adios...Puta Madres/Fuchi Requiem is a 45-minute on-the-road "rockumentary" that follows the band from rehearsals all the way to their final shows in Europe. Backstage bits, interviews, and live footage abound, while the DVD contains some extra tracks not on the live CD.
While there were no arrests on Ministry's final jaunt (unlike previous tours), it was certainly not a tour for the squeamish - especially if you were a band member. "Highlights" included guitarist Tommy Victor falling down stairs in Calgary, and breaking two ribs and puncturing his lung, Al enduring a vicious seagull attack outside a Swedish hotel (the seagull stole his sandwich and devoured it mid-air), and the group's bus breaking down at 6:00am on a French highway, resulting in a multi-police vehicle escort to a safe haven (the nearest gas station). But according to Jourgensen, he got to experience an unforgettable moment each and every night. "This whole tour, all I really gave a fuck about was 'the balloon drop' at the end of the night. I was like a little five-year-old kid, like 'Hey, when do the birthday cake and clowns come out?' I LOVED that part of the show!"
Perhaps another deciding factor in what made these last Ministry shows so special was that the band members were like peas in a pod together. "Ministry during the '90s - everyone hated each other. After the shows, everyone would scatter and go to different hotels, different this and that. Even on the bus, some people weren't allowed to go to the front section, some people couldn't go to the back section. The only time we'd ever talk, I'd hand out the setlist five minutes before the set, and that was it - then we'd scatter. But this last line-up was just like a band of pirates going down the road.
For Ministry's 2006 MasterBaTouR, PRONG's Tommy Victor and KILLING JOKE bassist Paul Raven joined Jourgensen in support of the Rio Grande Blood release, which they also helped to pen. Al explains, "We were all set to do that same line-up, outside of Joey Jordison who had prior commitments with Slipknot, so we borrowed AAron Rossi from Prong. But then Raven, our bass player, died. We were desperate, and instead of having auditions, we were just like, 'Let's call up Tony [Campos]!' It was fortunate that the Static-X schedule wasn't going to conflict with the final Ministry tour. And then of course, John Bechdel had been with us for a couple of tours, and Sin [Quirin] was with us for the last Revolting Cocks tour and album, and also wrote The Last Sucker with me."
The result is a set that is sure to be an audio/video treat for fans, as nothing but state-of-the-art equipment was utilized during its recording. The group traveled with two high-end Digitech boards - one for on-stage monitors and one for the front of house. For the front of house rig, a 56-channel ProTools rig was added, so the entire show could be recorded in 56 channels and put into hard drives. That way, Al could mix it in the studio after the tour, which is precisely what he did...after all the smoke and tinnitus had cleared.
With Ministry now laid to rest, Jourgensen refuses to sit idle, as he already has his foreseeable future booked solid with studio work. "Even though the new RevCo just hit stores, we're almost done with the next RevCo album. We're trying to get it done before the guys go on tour in September to support Sex-O-Olympic-O on the 'LuBricaTouR' - we plan on being done with that album in August. Then I'm producing the new Prong album for September/October. After that, I'm doing a Lard project with Jello Biafra - we're resurrecting that - in November/December. And then in January/February, I'm doing a project with Joey Jordison called J vs. J. I'm booked for the next year, basically."
And finally, how does Jourgensen compare the CD and DVD versions of Adios...Puta Madres to previous Ministry discs? "Since I've lived it, I never listened to it. So it's got to be up to you guys to decide that."
Read More News
Tags:
Ministry, Al Jourgensen, industrial metal, C U Latour, DVD



jason

March 31, 2009


More News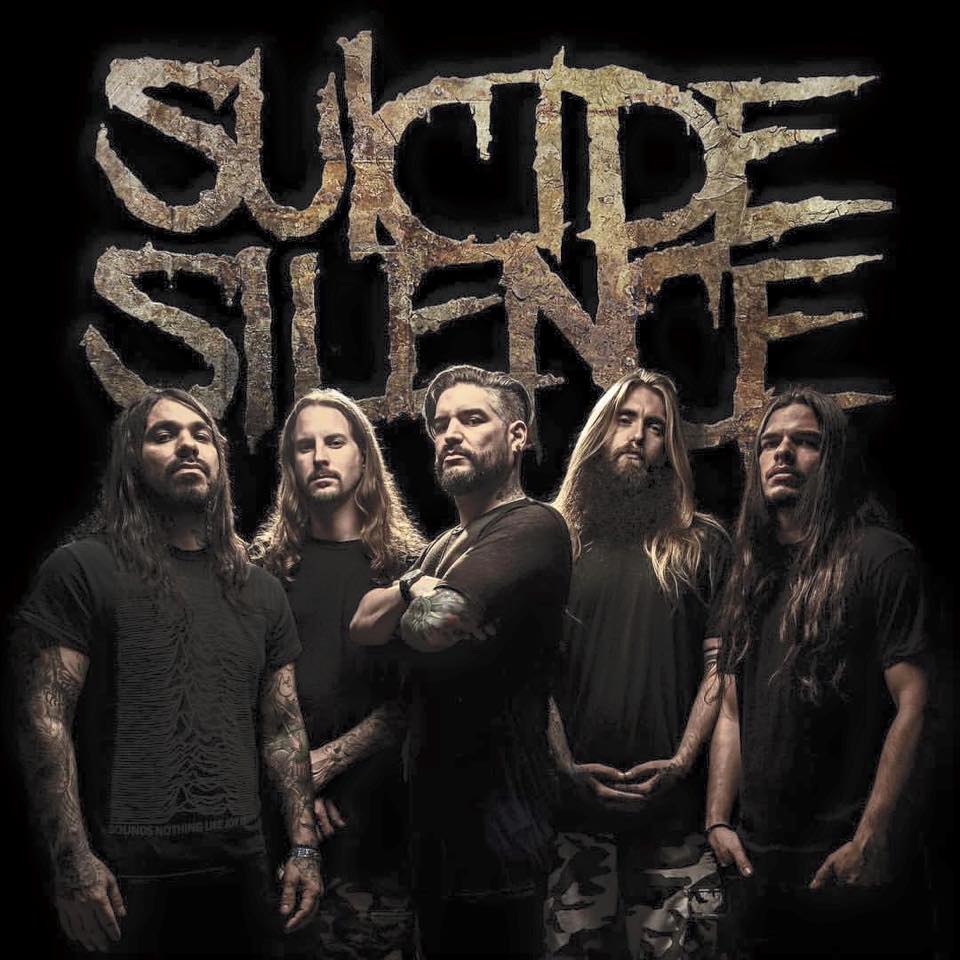 SUICIDE SILENCE And CHELSEA GRIN Announce Fall 2023 North American Tour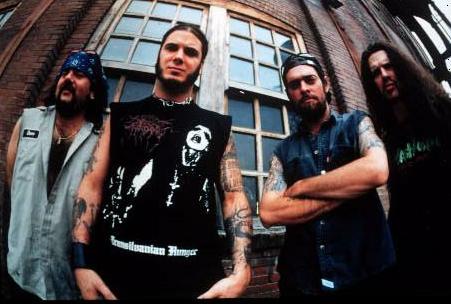 MIKE PORTNOY Says PANTERA Reunion Is 'Phenomenal'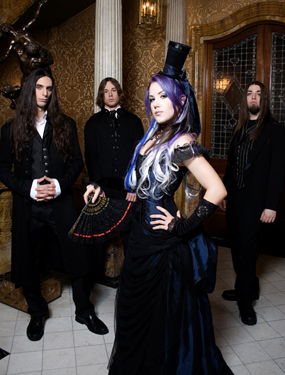 Canada's The Agonist Calls It Quits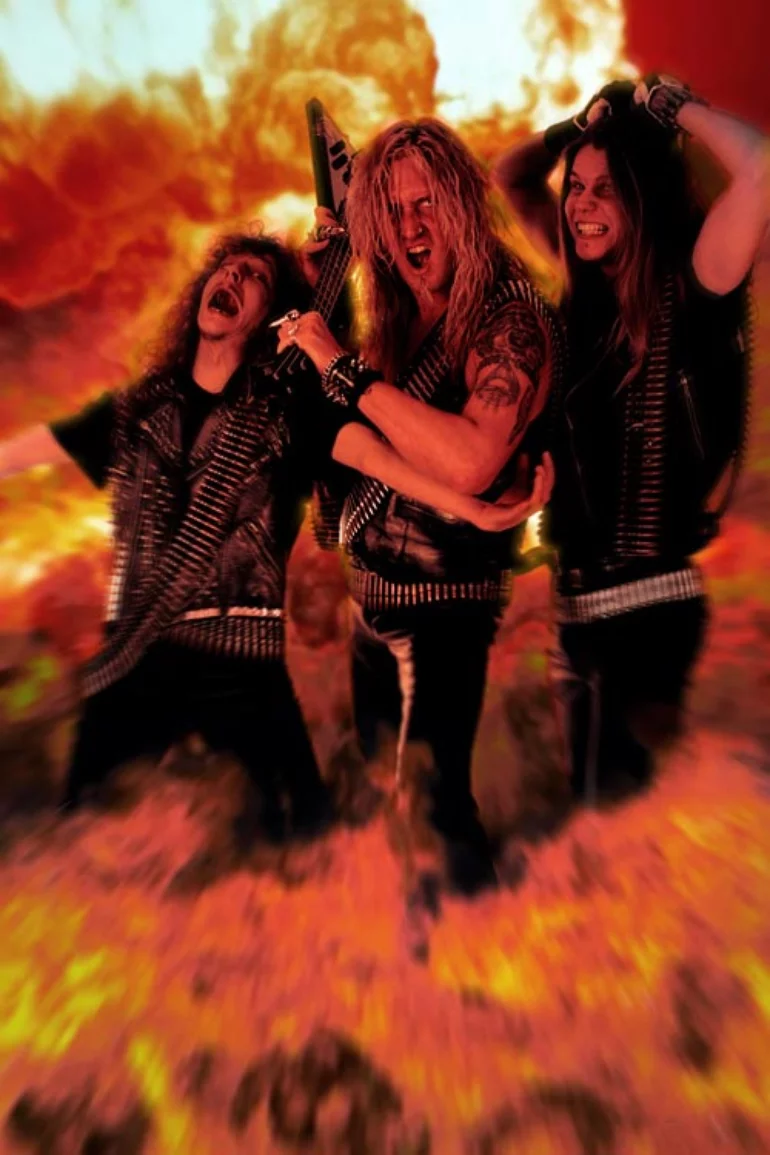 The Top 5 Metal Songs About the Bond Between a Band and Their Fans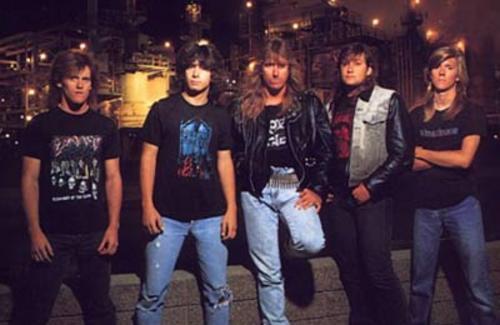 The Top 5 Metal Songs About Being in a Vegetative State