BLACK STONE CHERRY Drummer Interviewed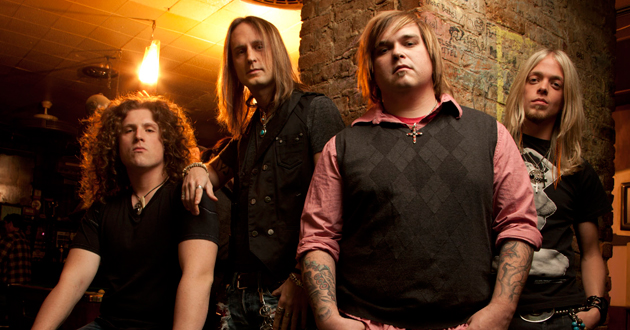 Shauna O'Donnell interviewed Black Stone Cherry drummer John Fred recently. You can read the entire interview below:
Thanks so much for talking with me. It has been a while. How have you been?
I'm doing really good.
What are you doing for the holidays?
Actually, I am sitting in my girlfriend's house right now and we just bought a bunch of pro level tanning lotions. We are selling them, so we are being entrepreneurs this Christmas. The town we live in is 2,000 people, so it is really small. Everybody knows everybody, so it is really cool to be home for the holidays. The closest town with a mall is 30 miles west of here and so it is really rural where we live.
Are you going to NAMM in January?
I'm going to try to go to NAMM. I'm going to try to get one of the companies to bring me out. Are you going this year?
Yeah, it is literally fifteen minutes from my house.
Wow! It is quick to get there then. I've told my girlfriend that we are going to go out there for the past two years and it never works out because I keep putting it off. We are going to try and go this year.
You guys have been a band for ten years now. Does it feel like it has been that long?
We have actually been a band for ten years, we turned the big ole ten on June 4th. We started on Chris's birthday June 4th, 2001. We had our tenth anniversary this summer and it was really nice. We were home, had a little get together and a barbeque. It doesn't feel like ten years because we got signed in 2005 and started making our record then, so it is just one of those things where it doesn't feel that long. I was just thinking the other day about gigs we've played and I was like "That was four years ago and that doesn't seem that long ago."
With each album and tour bands evolve. Has much has changed since you started out?
I think we have definitely become more conscious and aware of how things are supposed to run as far as business goes. When we first got out there, it was just us and our two best buddies driving us around. The excitement of playing is everything. You don't have to worry about "how is this money going to transfer here and all that stuff." We were getting $250 a night doing tour support for the label, so we were driving around doing gigs with Saliva and Buckcherry and it was more like pirate touring. You didn't really worry about how many people were going to be there and you didn't worry about how much merch you were going to sell. With each album you become more in debt because you are trying to make a better album and the label wants you to spend more money on a big time producer. When we first started we didn't have a clue. We did the first album with my dad, who it the guitar player for the Kentucky Headhunters. We produced it together and we pretty much did that for a small amount of money. We toured off of it in the states for a year and a half and then went to England and Europe. We were young and we were experiencing touring. Now, I hate to say this, but it's like the more you tour, the more the magic goes away. It's not that you take it for granted or anything, but I think it is more special when you first start out because you don't have to worry about so much business stuff, like how you are going to ship freight cargo back from England. It becomes more and more business the more you advance into it. At the end of the day, we love playing music and we love each other. We've been best friends for ten years now. Chris and I have been best friends since kindergarten. He literally used to beat me up every day we played touch football. The magic will never go away; I don't mean that in a bad way, I just mean that you are more carefree when you first start touring.
Tell Chris that I love his haircut.
He will really appreciate that. I think he looks really good. I will tell him for you. I think he is still on his honeymoon. He just got married the other day.
Tell him I said Congratulations.
I will! He's been with his girlfriend for ten years.
That is so cool! In May of this year the band released its third studio album titled Between the Devil & the Deep Blue Sea. I love the name you chose. The term relates to being faced with two dangerous alternatives, so I was curious why you chose it for the title.
We were at a crossroads this year for this album because we had done major things over in Europe and the UK and we have been so fortunate to be able to go over there and tour. We went over there with Hinder back in 2007 and both of us had never been over there. They took us over to open and we got opportunities to continue to go back and play. We would do these headlining shows and we started to gradually make a really big crowd because of our live show as well as our songwriting. We didn't really have a lot of help at radio. Over here in the states we haven't had a lot of help with radio. We've had these markets where we have great friends and people all over that work radio who love the band and support us. They constantly help us get on the radio. It's not that people don't want to hear us, I think it has to do with people who are the higher ups who are afraid to take a chance and play us because we are southern rock. It's been really hard for us in the States gaining maximum radio play. With this album, Roadrunner wanted us to basically become a really big radio band here because radio is everything to rock music here. Rock music is a dying art here in America, I really think it is and the only thing that supports it is rock radio. Like I said, a lot of these guys play the crap out of us on radio, but we have trouble getting on some of the major stations, like KROQ. We are not going to get on that, which I mean there are tons of bands that are not going to get on that unless they are Sublime or 311. It has worked for the area that KROQ is in and they don't want to change it. I understand that. I think it is good to be diverse. With us not gaining maximum radio potential in America, Roadrunner wanted us to get with Howard Benson, the producer who has done Daughtry, My Chemical Romance and a lot of really big stuff. They wanted us to get with him and see if he could put a little bit of his touch on the band and allow us to be a little bit more acceptable to rock radio. It worked! We had fought it and didn't want to do it because we thought if we got with a big producer that it would change the sound of the band. We didn't want our integrity to be sacrificed just because our label wanted us to be able to be played by rock radio. We had to make a choice and we agreed to do it. I don't think any of our songwriting or integrity was compromised. He told us that we needed to make it more raw, put more of the southern flavor on it and embrace it. That was refreshing to hear instead of a guy saying "You need to change who you are." That is what we were afraid of and we were literally going to go back home and find another producer, but it worked out so great with Howard. The album title came because basically we were between a rock and a hard place. Our label wanted us to become successful here in America and work with a big time producer who could help us get on radio, but we didn't want to sacrifice our sound that we have been making this whole time. I think we have come to a point where we understand what Black Stone Cherry is and what we don't ever want to be. It's really hard sometimes when you go "man, are we selling out by doing that?" That is always something that we keep in mind. We don't want to be cheesy and we don't want to sell out. We are in the business to make great songs. All four of us in the band write the music and the lyrics. We just don't want to cheat people of the songwriting and the live performance. If you don't have a great song, then you can't market anything.
From working with Howard Benson, three radio hits were born. The songs are also in TV and movies now. The first single "White Trash Millionaire" peaked at #11 at Rock radio.
"White Trash Millionaire" came out first and it really did good for us in radio. It did great for us at active rock. We were on tour back in April and May. We went out with the Hinder guys again and Alter Bridge. We went over to do festivals in Europe and the UK and then we basically went on to the "Blame It On The Boom Boom" single. "Boom Boom" gets in this movie called Abducted which was awesome. It's also in the Person of Interest TV series. We couldn't have asked for a better summer song to have. It went to #26 I think on the charts. The label kind of pulled that song a little early we feel and started working "In My Blood." They should have let that song go a little longer and then released "In My Blood." That is something that we are still a little aggravated about, but maybe they know more than we do. "In My Blood" is doing great and it's climbing up the charts. We are tickled to death that radio is playing us because in today's time artists can't sell the amount of records that we were selling fifteen, ten or for that matter five years ago. When our first album debuted, we debuted at #92 on Billboard with I think 11,000 sold in 2006. The second album sold like 13, 000 and it went to #62 and that was in 2008. This last record debuted in 2011 and I think we sold close to 13,500 on it and we debuted at #28 I think on Billboard. Think about that, the numbers from 10,500 to 13,000 is not a huge difference; it is kind of in the same ballpark, so when you look at where you debuted you are going from 92 to 62 to 28. That just proves that the album sales are nowhere near where they were in 2006 from the same amount of units sold almost. It shows that there are so many more people selling singles now then they are albums. That's really hard on record labels because that is how record labels have made money in the past. For us as a touring band, we appreciate the fact that radio is playing it because we can sell more singles. America is a radio driven country, it really is.
You guys have such a kick ass, unique sound, which is cool because you can tour with so many different bands. A lot of bands have to make their money while touring nowadays.
It is true, we have toured with some different bands. We've toured with Buckcherry, Hinder and Staind and that is in the same realm. You go from that to Black Label Society, Def Leppard, Nickelback, Lynard Skynard, Molly Hatchet and The Kentucky Headhunters. We've also done stuff with bands that are like Heaven and Hell, with the Sabbath guys and Ronnie James Dio. I think it is because we have so many musical influences. We are definitely not just another southern rock band. I'm so proud to carry that torch, but there is a lot more to the band than just that and that is great. We have that great southern rock angle, but then there is also a lot of blues, R&B and Mowtown in there. There is also the country side to the band. In a sense, I have to respect Kid Rock because he is the only artist in the past decade that really embraced so many great genres of music and at the same time kept it going. I can't think of anybody else that has done that. We are good friends with Bobby. We did that tour with Skynard and him in 2009. He has so many different fans and that is really what you want. I think the worst thing an artist can do is become pigeon-holed or backed in the corner. You want a strong core fan base, but you also want to be able to have tons of people like your band. I know the Nickelback guys get so much grief for so many people liking their music. They have great songs. We did this tour with them two or three years ago in England and they are incredible musicians. At the end of the day, he is a great songwriter.
You guys are going to be hitting the road next year on a headlining tour beginning February 1st. Have you toured with Cavo before?
We haven't toured with them, but we have done some shows with them. They opened for us at the Kentucky State Fair in 2010. Default and Cavo opened for us and it was a great show. We are happy to go out and do some shows with them. It's some good rooms and I think a lot of people will have a chance to come out and see some bands. It's going to be fun for us to be doing a headlining tour. I think more people enjoy going to concerts with more bands because they don't have to pay $60 to see a legendary act or pay $100 to sit in the front row. Obviously everybody wants to play arenas, for us, we are happy to be playing these clubs.
Are you guys still running all your own social media sites?
Yeah we still do our Facebook. Our http://www.blackstonecherry.com is done by the record label just because it has our merch store on there, so we allow them to do that. It's not an interactive site, so we just kind of go "Okay, post whatever needs to be posted." As far as the Facebook and Twitter go, it is all us.
I think it is so cool how you keep in touch with the fans like that. You've always been that way though.
Yeah, we really try to do that. It is important.
TOUR DATES AS FOLLOWS (Cavo to support):
Wed Feb-01 Libertyville, IL Austin's
Thu Feb-02 Ft. Wayne, IN Pierre's
Fri Feb-03 Dayton, OH McGuffy's
Sat Feb-04 Independence, IA Impalla Ballroom
Mon Feb-06 Pittsburgh, PA Stage AE
Tue Feb-07 Allentown, PA Crocodile Rock
Thu Feb-09 Baltimore, MD Ram's Head Live - First Floor Only
Fri Feb-10 Jacksonville, NC Hooligan's Music Hall
Sat Feb-11 Parkersburg, WV Yellowbeards
Mon Feb-13 Winston-Salem, NC Ziggy's
Tue Feb-14 Johnson City,TN Warehouse
Thu Feb-16 Birmingham, AL Zydeco
Fri Feb-17 Lafayette, LA The Station
Sat Feb-18 Shreveport, LA Riverside Warehouse
Read More News
Tags:
Black Stone Cherry, John Fred, interviews, Roadrunner Records



Shauna O'Donnell

December 27, 2011


More News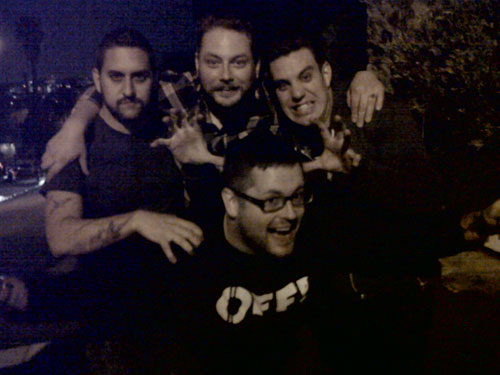 Black Dahlia Murder Vocalist Trevor Strnad Dead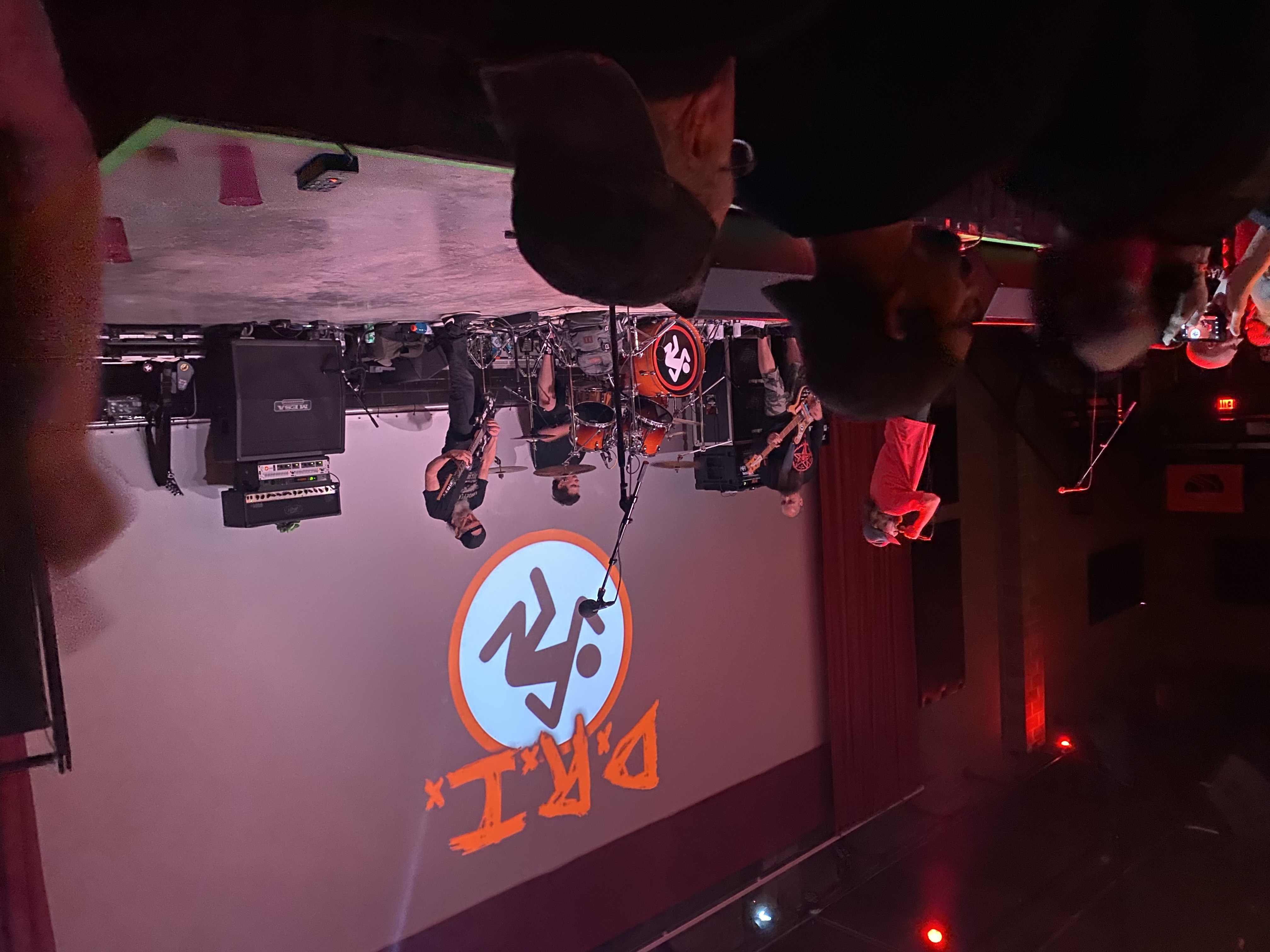 Skins and Bangers Joining Mosh as One: D.R.I. Makes Their First Appearance at Red Flag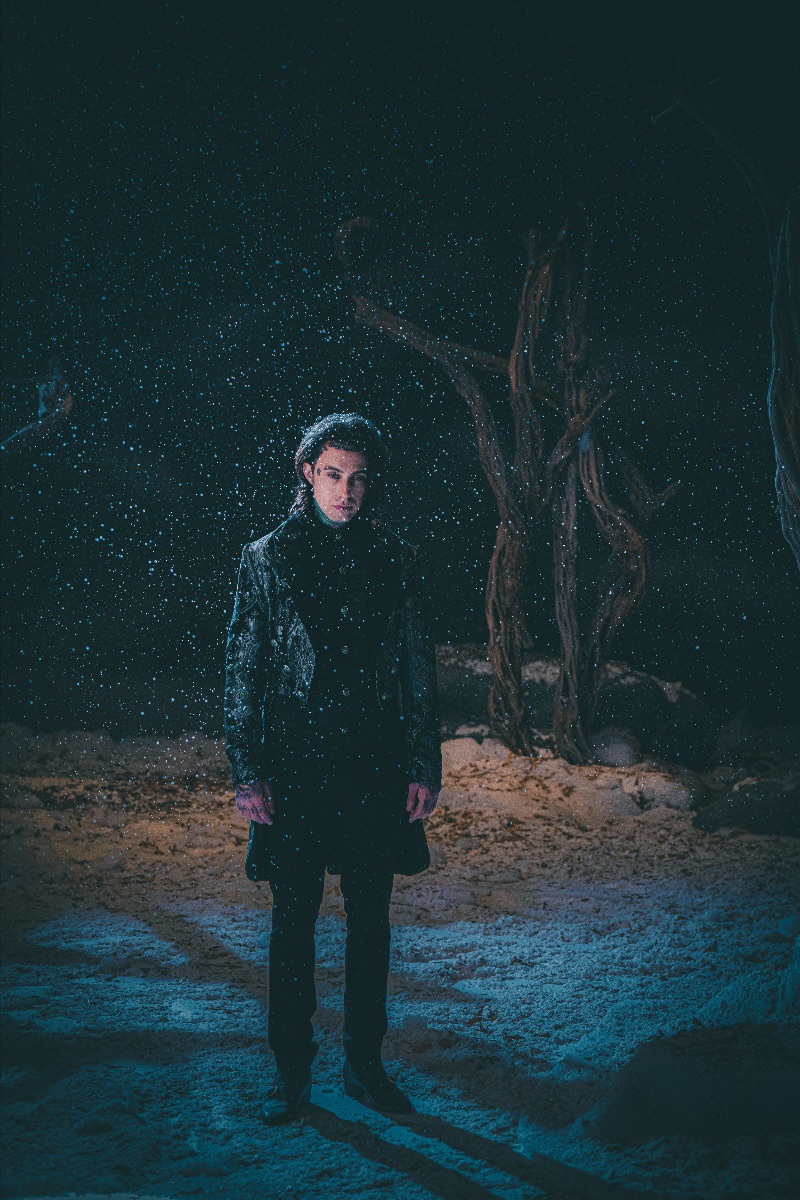 Recap: Live From The Unknown Tour 2022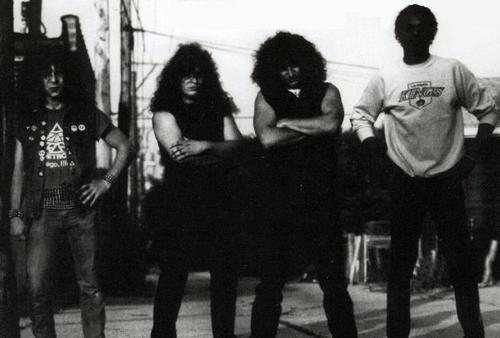 The Top 5 '80s Metal Subgenres That Never Took Off and The Bands That Carried the Monikers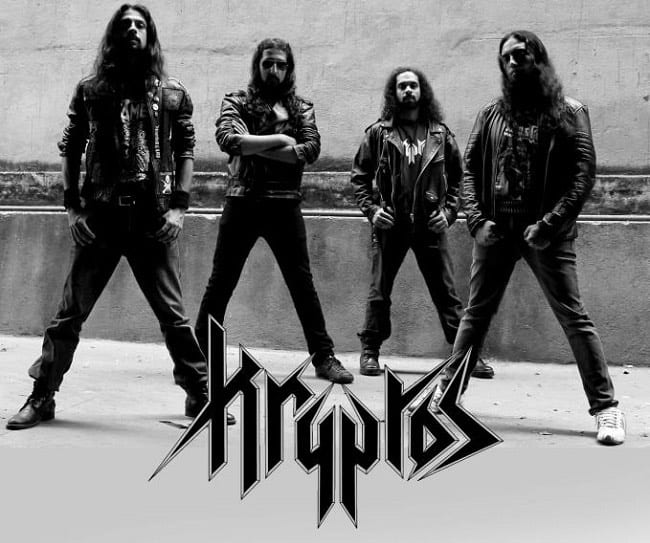 The Top 3 Metal Albums of 2021