Slipknot discusses album, masks and suits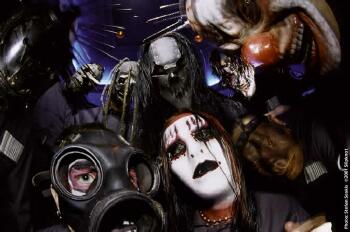 Nearly four years have passed since the release of Slipknot's Vol. 3: (The Subliminal Verses). But members of the masked metal act have little doubt that its as-yet-untitled fourth studio effort, tentatively due August 12th via Roadrunner Records, will appease its loyal fans, The Maggots.
"It's going to rip your face off," Slipknot vocalist Corey Taylor tells Billboard.com with confidence. "I don't think the world will be ready for this album."
Declining to give an album title or song names, Taylor describes Slipknot's forthcoming set - which is being recorded in the band's home state of Iowa - as a "very dark" cross between Vol. 3 and 2001's Iowa. "It has so much power in it and yet there are so many great spots for melody," he explains. "It's a controlled chaos that hits you right out of the gate."
Lyrically, "Instead of bitching about what went wrong in my life, I'm bitching about what's wrong in life, period," Taylor says, noting that his vocals are much more melodic than before. "I got to the point where I was tired of pretending that I couldn't sing every time I made a Slipknot album, so this time I'm going all out."
After finishing its 2005 tour in support of Vol. 3 - which has moved 1.4 million units in the United States, according to Nielsen SoundScan - some of Slipknot's nine members took a break from the band to focus on other musical projects. Taylor, who also fronts rock act Stone Sour, spent the next two-and-a-half years promoting the band's 2006 sophomore release, Come What(ever) May.
"But the whole time we were doing the Stone Sour album, I was writing and figuring stuff out for the Slipknot album," Taylor recalls. "So when it came time to work this, I already had notebooks full of stuff and my own musical ideas."
Although Stone Sour is currently on hiatus while Taylor focuses on Slipknot, new material is currently being written for the band's next studio album, according to Taylor.
Meanwhile, Slipknot's time apart has given the act a new sense of musical confidence and maturity, Taylor observes. "I think we're all in way better places now," he says. "We're not afraid to speak up and say what we like and don't like. With that kind of confidence and maturity, you really get to explore different stuff."
Along with its new album, Slipknot will appear in "evolved" masks and uniforms, which Taylor describes as "not just a costume - it's a way of life." The vocalist declined to give specifics, but says the freshened outfits are "very dark and will fit in everything image-wise that we're making with this album."
As previously reported, Slipknot will co-headline this summer's 30-date Rockstar Energy Drink Mayhem tour, which begins July 9th at the White River Amphitheatre in Auburn, Wash. For its daily set, the metal outfit will keep it "bare bones," Taylor says. "We'll definitely have some stuff with us, but it's all going to be building toward the concept of the new album dropping."
After its time on Mayhem ends in late August, Slipknot will likely take a month off before heading to Europe for a fall tour. "Then at the beginning of the year it's all headline from there," Taylor notes. "We'll probably do about a year of touring."
As for recording future Slipknot material, "We really want to do this album and then play it by ear," Taylor says. "It's a band that deserves every little bit of intensity that you have. If it gets to the point where you're not feeling it anymore, then you're just not feeling it anymore."
Read More News
Tags:
Billboard, Slipknot, Stone Sour, Corey Taylor, Iowa



Billboard.com

May 14, 2008


More News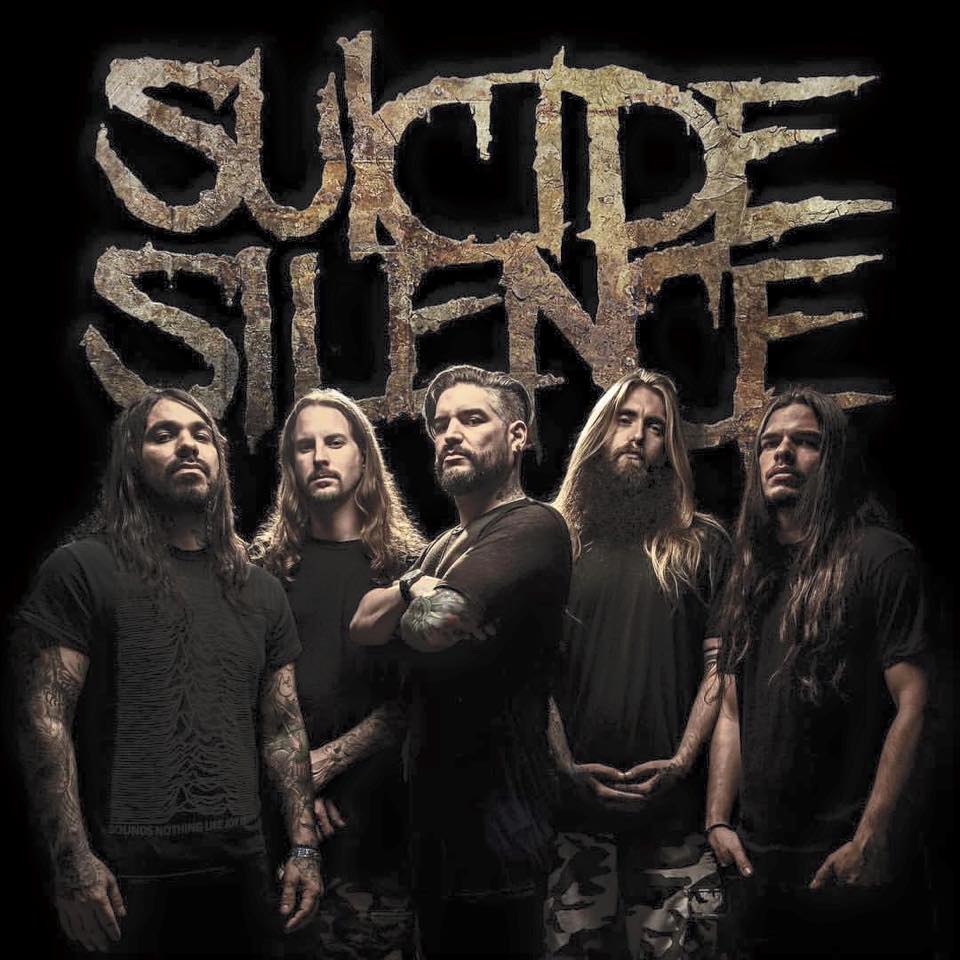 SUICIDE SILENCE And CHELSEA GRIN Announce Fall 2023 North American Tour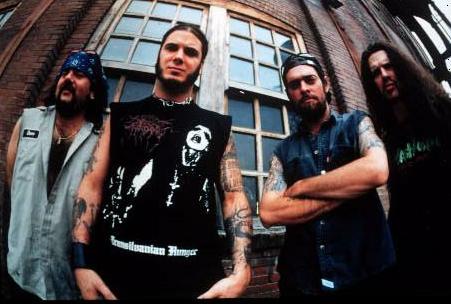 MIKE PORTNOY Says PANTERA Reunion Is 'Phenomenal'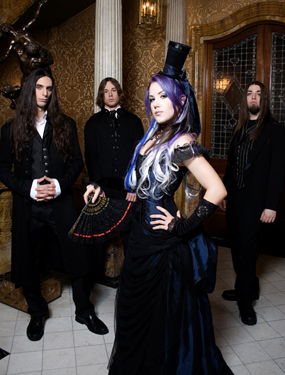 Canada's The Agonist Calls It Quits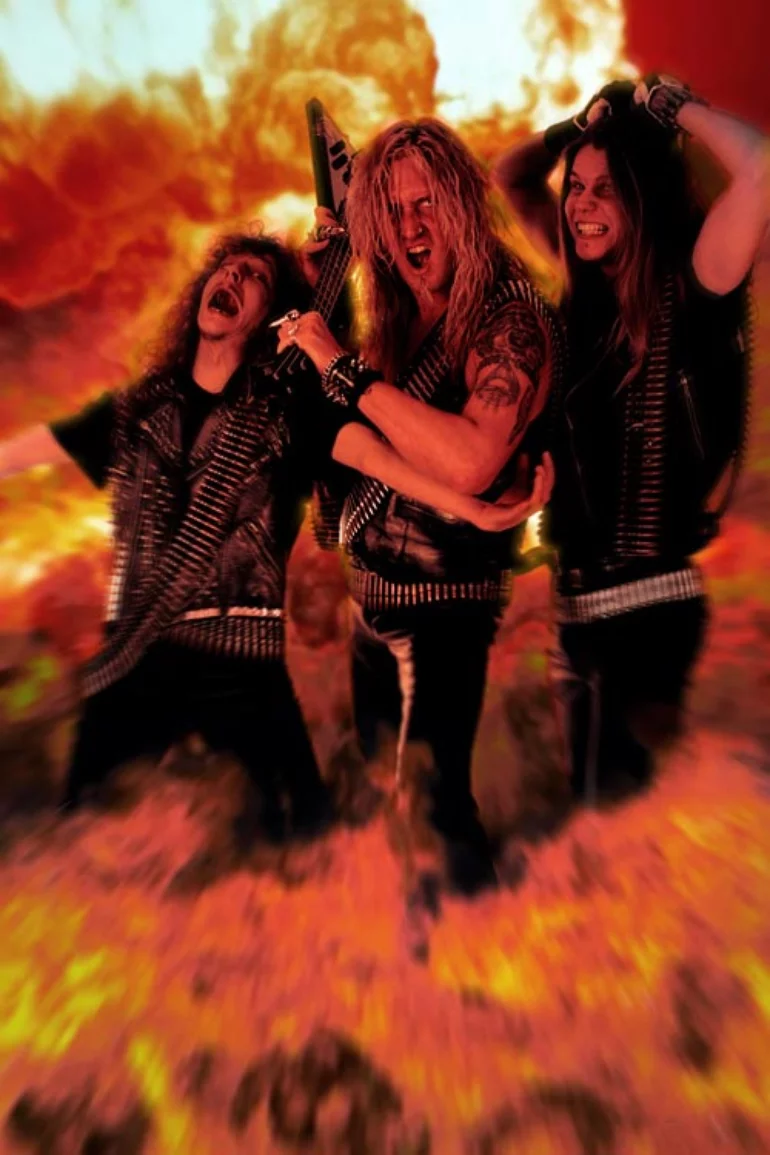 The Top 5 Metal Songs About the Bond Between a Band and Their Fans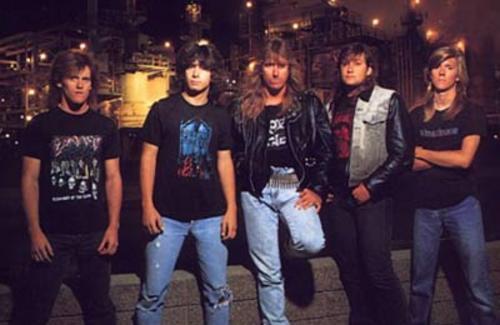 The Top 5 Metal Songs About Being in a Vegetative State