Possible Osama Bin Laden Replacement A Death Metal Fan?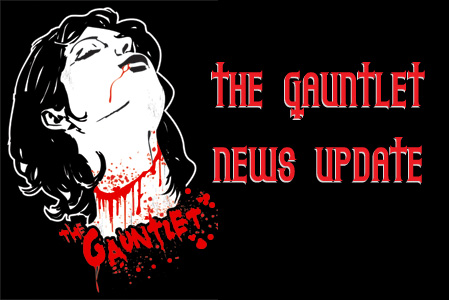 With the recent elimination of terror mastermind Osama Bin Laden last week by U.S. Navy Seals, the CIA and FBI are awaiting who will step into the role as the #1 and replace Bin Laden. One of the possible choices that the CIA has revealed is Adam Yahiye Gadahn, an American who now lives in Pakistan.
Gadahn was the son of a Jewish father but was himself an atheist. He converted to Islam at age 17 while living in Santa Ana, CA. After beating up his mentor and failing to follow through on his community service, Gadahn fled to Pakistan where he joined up with Al-Qaeda and became a main propagandist for the terrorist group. He went on to inspire and be directly involved with Bin Laden's videos and terror warnings.
What is interesting about Gadahn was as a teenager in Santa Ana, he formed a death metal band called Aphasia. In the early to mid-90's, he also was a contributing writer to a local Southern California metal zine called Xenocide where he interviewed bands, wrote album reviews and drew artwork. Maybe if he's ever captured, the CIA should think of other bands to play for him as a form of torture besides death metal.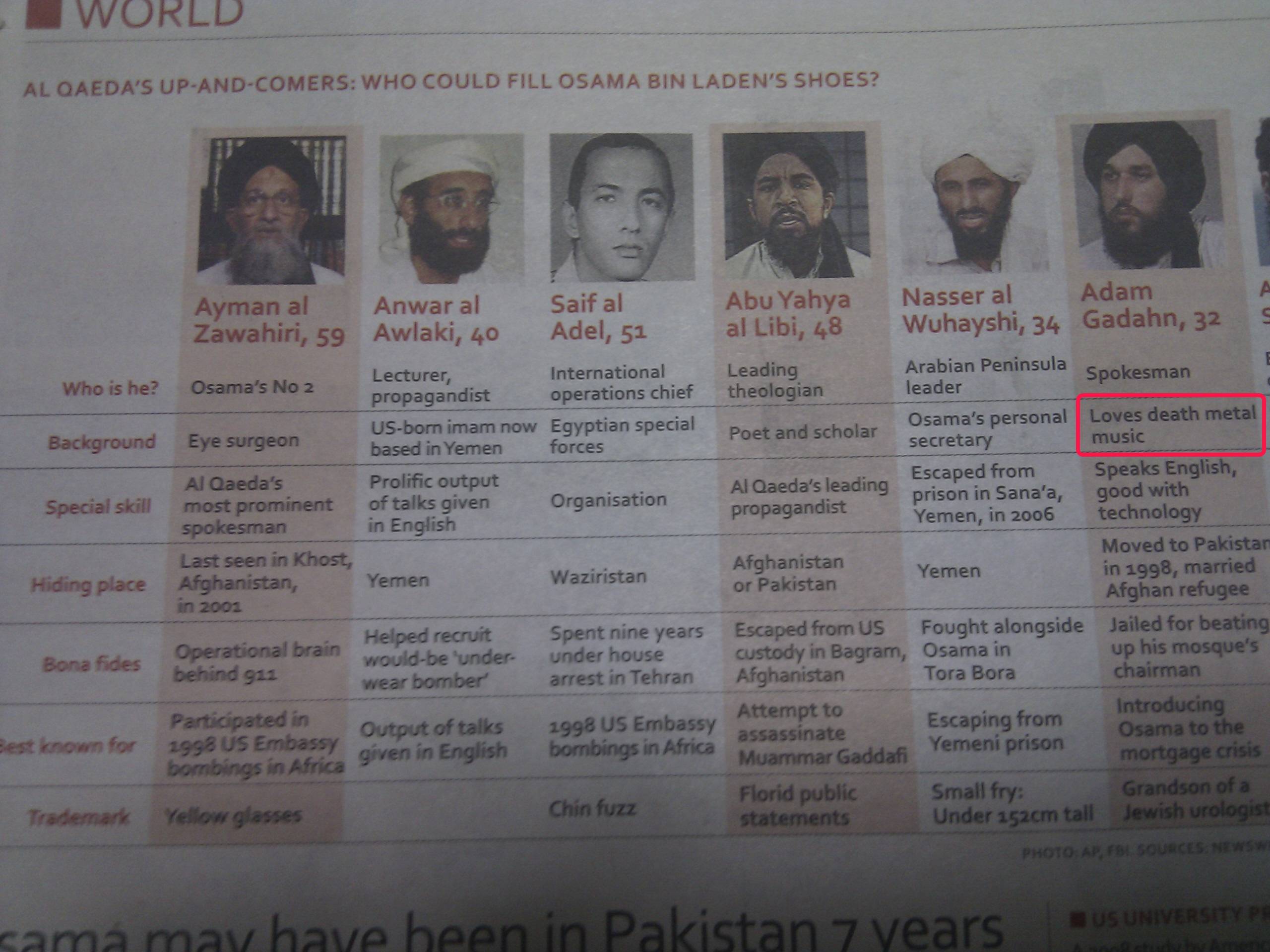 Below are some of Adam's writings and reviews from Xenocide Issue #5
DAMNATION - Volume Two (demo)
San Diego, California trio DAMNATION have been playing together since
late 1990, and Volume Two, their second effort (naturally), is a
professionally done, musically mature release that, unfortunately, is
lacking in the songwriting department. The two-song tape features rather
boring lyrics about insanity and nightmares, generic Sodom/Kreator style
thrash/death, and monotone Jorgen Sandstrom-style vocals. That said, the
songs do grow on you after a few listens, but I haven't had the urge to
constantly replay them, as I did with, say, Timeghoul!! As I said, the
cassette is pro-packed and recorded, with excellent production (this is
the sound Timeghoul should have had) courtesy of a 24-track studio and a
great purple logo on the cover! Fans of Possessed and other early
Death/thrash will dig this.
GENERAL SURGERY - Necrology EP (Relapse)
Although this was recorded in November, 1990, this was only recently
released by Relapse Records. This is basically a Swedish "supergroup" of
death, featuring members of Dismember, Afflicted and Creamatory, plus
Exit-13. The 5 songs on this musically draw a lot from old Carcass, but
with a more direct, straight-forward feel and much better production
(courtesy of good ol' reliable Sunlight Studios and good ol' reliable Tomas
Skoksberg). Lyrically, the quote on the back cover pretty much sums it up:
"Murder is the only way to kill time". "Severe Catatonia in Pathology" is
the sickest on the disk, with the happy overtones. Also the opening
instrumental "Ominous Lamentation" will be of interest. With nice
packaging and production, this is a worthy addition to any Death/Gore
metaller's collection!
HELLBOUND - Apocalyptic Visions (demo '92)
Although New York's Hellbound call themselves a Death/thrash band,
I tend to disagree with that. To my ears, they sound more like a thrashier
version of Atheist or Sadus, possessing the prominent bass guitar &
screaming vocals, respectively, of those bands, but with the simpler, less
technical approach of bands like Vio-lence, D.R.I., or Exodus. Their
drummer, however, has his own very cool style that "demands to be
heard"! Amazing that this is their debut! Hellbound showcase their
professionality in both instruments & songwriting throughout the four
tunes on Apocalyptic Visions. The last two songs, "My Guilt is Silence"
and "Infernal Ecstasy", absolutely rage!!! And the icing on the cake is the
stunning production - recorded on a 16-track machine, all instruments can
be heard clearly, with drums and bass shining through especially! Quite a
debut! HB should have a new demo out by the time you read this, but get
their brutal first effort by sending a blank tape and return postage
ENRAPTURED - 7 Song Demo '92 (Demo)
This is actually a combination of the unreleased 5-song Reconstrued
Malfeasance demo and a new 2-song demo. Although the "Reconstrued"
tunes, recorded as a 4 piece (Tino Lesicco on drums/vocals, Pierce Totty
on Bass, Jason Smith on guitar and Justin Jones on guitar) and "included
as bonus tracks because of the poor sound quality", the 2 newsies with 2
new members (Dan Stoops, vocals and David Smith, 2nd guitar) actually
have about the same sound and production. While Enraptured improved
their musicianship in the 4 months between recording "The Downfall of
Christianity" and "Abortion Consumed", they show a decrease in
songwriting skill, The older tunes like "The Execration" and "Probe the
Flesh" contain headbangable Slayer/Carcass type riffs and deep, growly
Karl Willetts/Barney Greenway style vocals. The new tracks, however,
are generic highspeed Cannibal Corpse or Obituary-esque noise with
annoyingly loud vocals and incessant double bass drumming. My advice:
pick up this demo for the 5 excellent bonus tracks and ignore the 2 cheesy
commercial fag songs.
TIMEGHOUL - Tumultuous Travelings (demo)
Perhaps the best demo I've heard since I began listening to Death
Metal/Grindcore less than a year ago is Timeghoul's debut 4-song,
Tumultuous Travelings. Mixing elements of Immolation, Cathedral, Brutal
Truth and Suffocation, this Foristell, Missouri quartet rage through "Rain-
wound", "The Siege", "Gutspawn", & "Infinity Coda", with unmatched
intensity and style. All the songs run over 5 minutes ("The Siege" is the
longest), and much variation is contained within. Drummer Tony Holman
can go from a high-speed "blast" beat, to a slow rhythm, and back to a
fast part in the blink of an eye! Jeff Hayden's vocals are brutal but
different: Check out the singing part on "Siege" and the special FX on
"Infinity Coda"! The band's instrumental ability is second to none, as are
their song writing skills, but this otherwise top-notch tape is marred by
bad sound. There's much flutter and warble, and the volume is rather low.
With Timeghoul's excellent musicianship, it's a wonder that they haven't
been signed yet!! So hey! If anyone from Earache or Relapse or whoever is
reading this, come on!! Pick up a pen and ink 'em right now! It would be a
shame if Timeghoul broke up before recording at least one album
professionally! But until then, we've got this masterpiece!
Read More News
Tags:
terrorist, death metal, osama bin laden, Adam Yahiye Gadahn



Jason Fisher

May 08, 2011


More News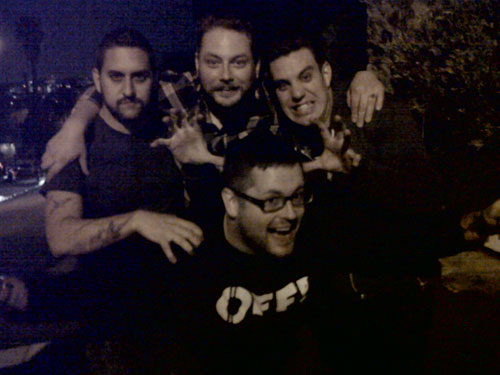 Black Dahlia Murder Vocalist Trevor Strnad Dead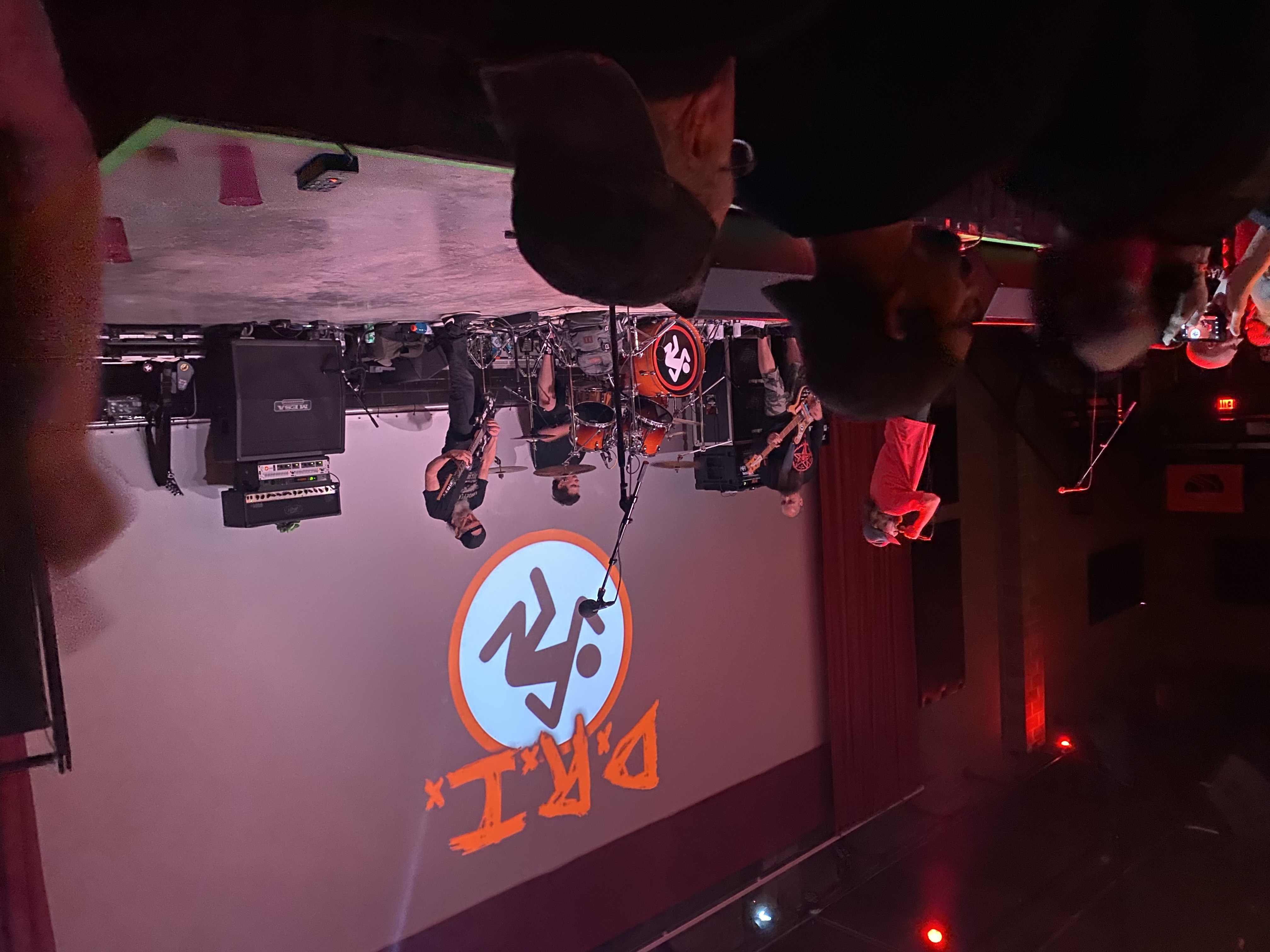 Skins and Bangers Joining Mosh as One: D.R.I. Makes Their First Appearance at Red Flag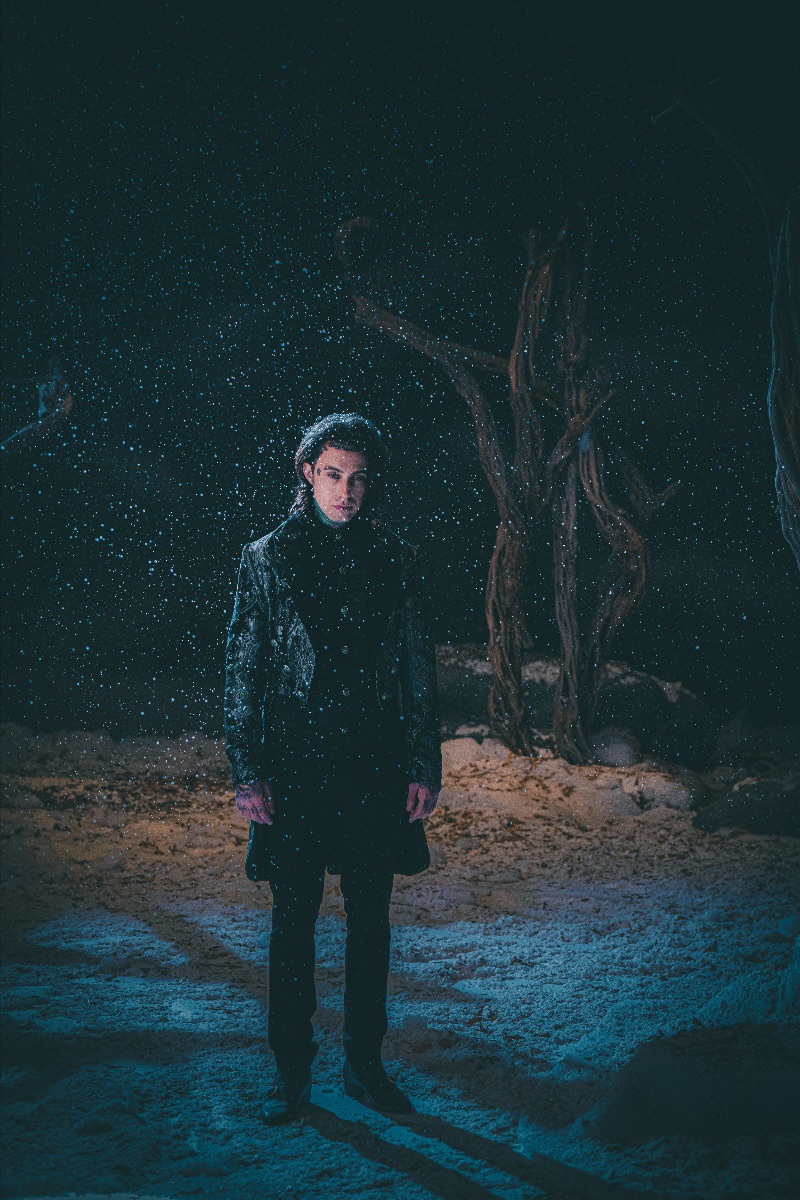 Recap: Live From The Unknown Tour 2022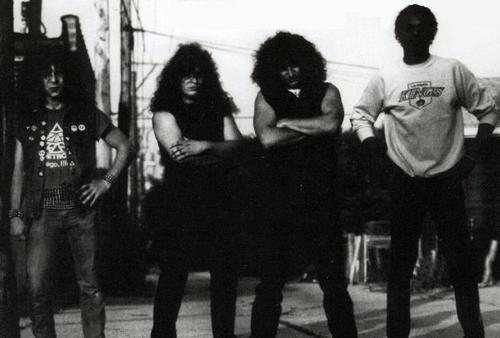 The Top 5 '80s Metal Subgenres That Never Took Off and The Bands That Carried the Monikers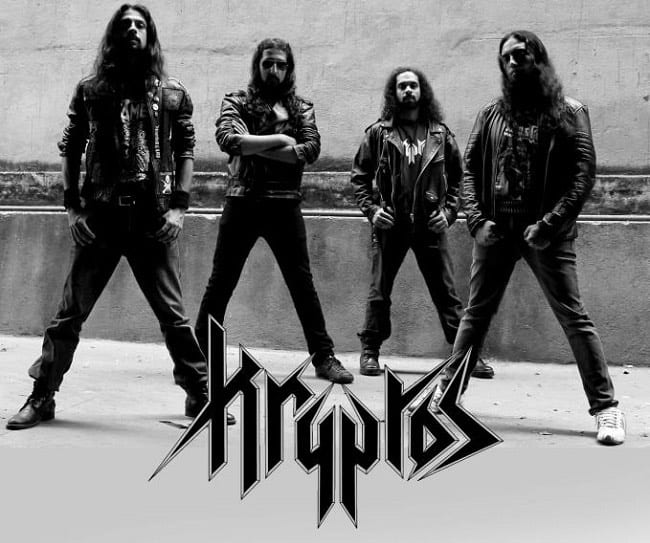 The Top 3 Metal Albums of 2021