The Top 5 Metal Songs About Being in a Vegetative State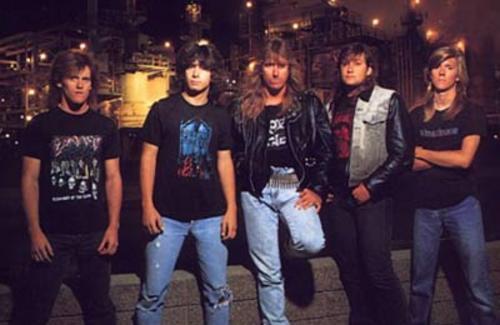 First of all, I can't believe that there actually are five songs in my music collection about this subject. But since there are five of them, that's what I'm covering right now. It's an unusual topic for any genre of music and a fate that many would argue is even worse than death, but the five metal songs about it that came to mind are nothing short of amazing! You'll find that some of these songs are from the point of view of the person who is stuck in this destiny, while some are from the perspective of someone witnessing their suffering. To keep these songs as morbid as possible, the controversial debate of whether it is crueler to end the person's life or let them continue to remain in this stagnant fate is covered in each track.
5. Gruesome - At Death's Door from "Twisted Prayers" (2018)
www.youtube.com/watch
To anybody with some familiarity with Gruesome, it's obvious that the reason they wrote a song on this subject is because their hero, Chuck Schuldiner, touched on it in another tune that we will get to later. It's the usual Death-inspired riffage that keep the flag of the band's spirit flying high long after Chuck's untimely passing. The guitar solos and succeeding drum fill are the best parts of this cut! Matt Harvey's cookie monster vocals are as sick and nasty as ever.
4. Exodus - Brain Dead from "Pleasures of the Flesh" (1987)
www.youtube.com/watch
As much as these San Francisco Bay Area maniacs took pride in the frantic musical violence they were known for that quickly developed into the thrash metal movement, there were also plenty of occasions when they proved that they could hit you as hard as a hammer with slower songs. "Brain Dead" is one such track, with every instrument coming down on you like a ton of bricks without jumping up to 200 beats per minute or more. Steve "Zetro" Souza's brings a little more eeriness to his vocal delivery in the pre-chorus and chorus than usual. Out of all the songs on this list, this one shows the least amount of empathy or remorse in its lyrics.
3. Atrophy - Right to Die from "Violent By Nature" (1990)
www.youtube.com/watch
Easily the most melodic track on this list, although I certainly don't say that because of Brian Zimmerman's dry, raspy vocals. Atrophy certainly covered a wide variety of thought-provoking topics just over the course of two albums. This might just be my favorite song of theirs!
2. Death - Pull the Plug from "Leprosy" (1988)
www.youtube.com/watch
It has the kind of memorable opening riff that will instantly excite anybody that recognizes it in anticipation of the rest of the song, and there are more great ones to follow. You also have a major shining moment from the lead guitar tag-team of Rick Rozz and Chuck Schuldiner. Rick churns out one of his more impressive whammy-bar and tapping solos, then Chuck takes over with a very complex, surprisingly melodic solo that will make your head turn. No matter how much the lyrics of the tunes in this list convey death, doom, and misery, there's one line that sets it apart from the others. Chuck squeezed a very positive message into the third verse: "Life ends so fast, so take your chance and make it last".
Dark Angel - Death is Certain (Life is Not) from "Darkness Descends" (1986)
www.youtube.com/watch
I know that some of you think it's blasphemous for me to place another song higher on the list than "Pull the Plug", but anybody that knows how huge of a fan I am of Dark Angel's second release would expect nothing else from me. Fiercely talented drummer Gene Hoglan storms into this song and continues to pound his way through the rest of it as if his introduction doesn't stop until the song is over. The guitars and bass are indescribably heavy! The high-pitched bark of the band's original vocalist Don Doty sounds sporadic and unrehearsed, but still tops everything off with an appropriate level of viciousness and aggression. Throughout the song, Doty narrates feelings of hopefulness while watching a loved one suffer, ultimately leading to euthanasia. Once the act is done, he is left with the afterthought, "Did we just give up on you?". Dark Angel recently performed "Darkness Descends" in its entirety in Los Angeles for three nights in a row in honor of their late guitarist and founding member, Jim Durkin.
Do you agree or disagree with this list? Is there another relevant song that you feel needed a spot in it? Let us know in the comments below.
Read More News
Tags:
top 10, Atrophy, Exodus, Death, Dark Angel



Nick Statuto

April 22, 2023


More News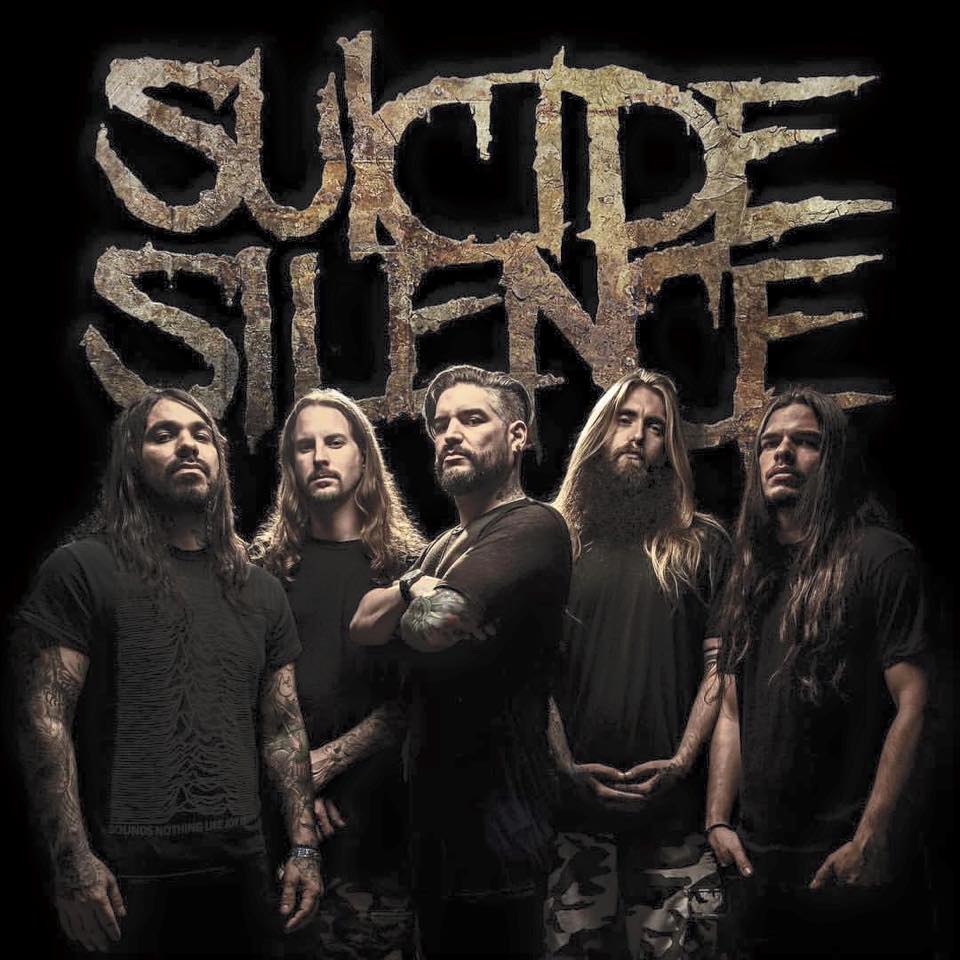 SUICIDE SILENCE And CHELSEA GRIN Announce Fall 2023 North American Tour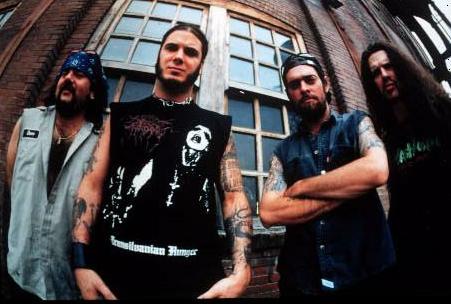 MIKE PORTNOY Says PANTERA Reunion Is 'Phenomenal'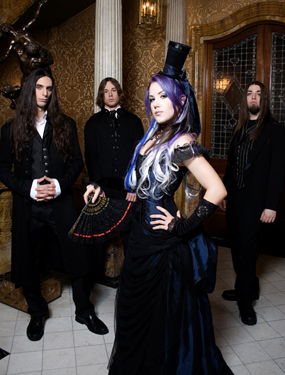 Canada's The Agonist Calls It Quits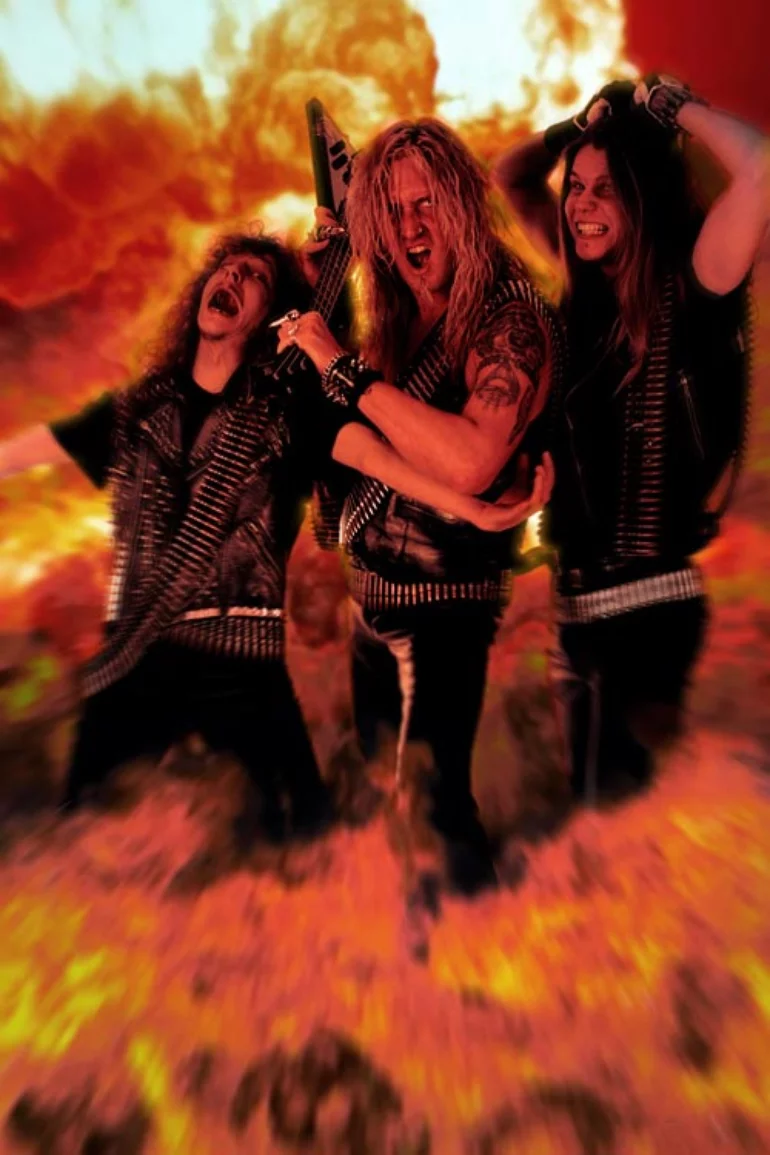 The Top 5 Metal Songs About the Bond Between a Band and Their Fans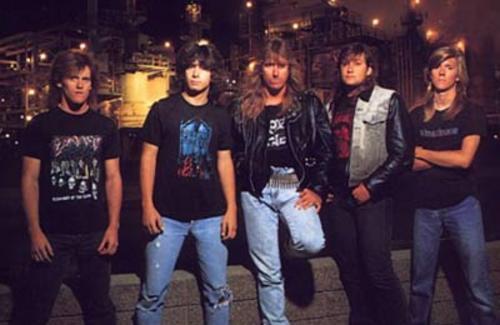 The Top 5 Metal Songs About Being in a Vegetative State