Live Blog of Housecore Horror Film Fest at Dirty Dog Bar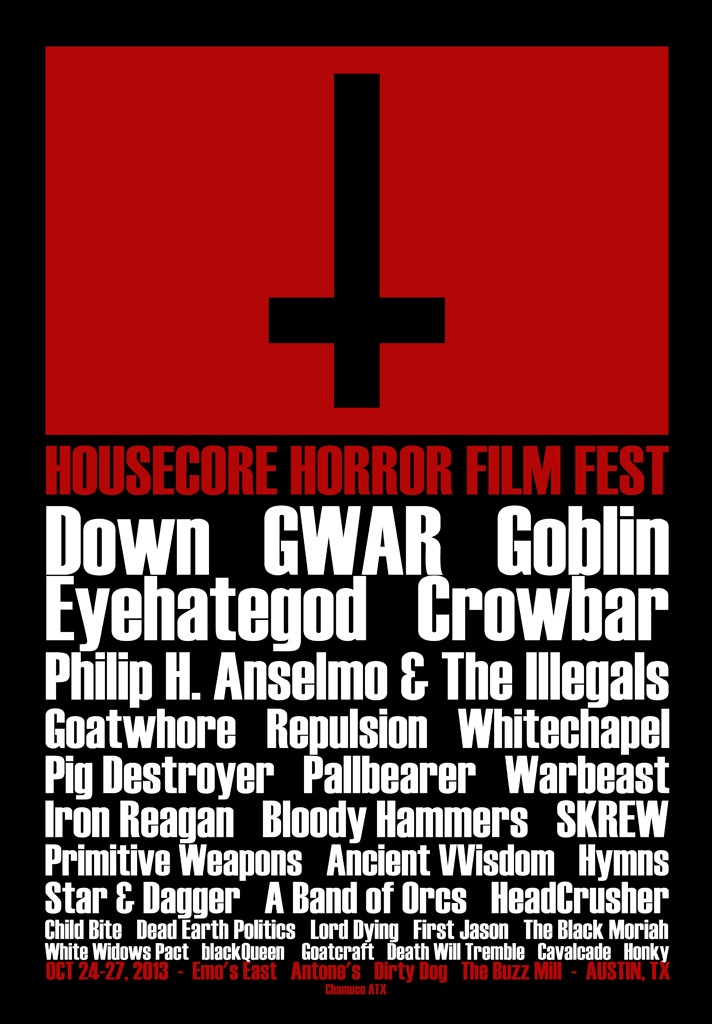 3:11 pm
- Child bite... Post punk epicness!!
2:54 pm
- A list of the shows at one of the 4 venues showing movies and metal!!
3:11 am
- Back at my room, alone, and so Fucking tired! I have to be up in about 4 hours. Tomorrow morning they kick the day off with horror flicks at 9!!! Goodnight future and past lovers!
12:39 am
- Guise!! Omg this night has turned so Fucking brutal!! New fav band is White Widow Pact!! They just ripped my face off!!!
12:07 am
- Um not sure who this is but hot Fucking damn!! Bass players finger better right.
11:13 pm
- Black Moriah ripping faces off!
10:20 pm
- Holy shit this chicks TAPPING the bass... TAPPING. They are brutal as Fuck!
10:01 pm
- Witch metal band with a semi black bass player called Black Queen is rocking Dirty Dogs!!
7:55 pm
- Finally made it to my hotel and it already looks a mess :(
7:45 pm
- Brandy Jarrett will be live blogging from the Housecore Horror film fest tonight and running through the weekend.