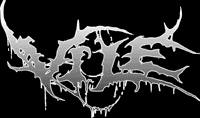 Band Name:
Vile
Interviewed:
Colin Davis
Interviewer:
Date:
2005-12-05
Previous Vile Interviews
As Vile's 3rd release hits stores, we see true American death metal at its prime. Currently, the band is in the process of recruiting new members for the tour. They will be dominating US stages with their patented brand of brutal death metal in early 2006. The Gauntlet speaks with Vile about "The New Age of Chaos" and how they got to where they are in their metal career…
The Gauntlet: As "The New Age of Chaos" has finally hit the stores do you feel you have accomplished everything that you wanted to on this record?
Colin Davis: Yeah I do actually. There's been more than enough time in the studio and in the writing process. You know, there's always something that bugs you but really this is as good as it was going to get!
The Gauntlet: What are you most looking forward to on this 2006 tour?
Colin Davis: Well, two things. One is to get to play out with a lot of new members and the other is just being able to play these new songs live. I feel like the way these songs are constructed, it will be easier to play them really tight live. Were booking a European tour right now for Spring 2006. It will be with Deeds of Flesh, Decapitated and Impaled. Should be a killer! There are a lot of other tours at that time actually, but I have high hopes! We'll do a U.S. tour in the summer as well but I'm not sure what it will be right now.
The Gauntlet: How does it feel to be receiving such praise as you have for "The New Age of Chaos" in Europe?
Colin Davis: I'm really excited by it. Actually we have always been received a little better in Europe than here. They really like US death metal there and when they get something that's a bit out of the mold, but still true to the US roots, its great for them. Also our European label, Listenable Records is really well established there and they do a fantastic job with promotion.
The Gauntlet: From when Vile first started the present day, would you go back and change anything that you did when starting this band?
Colin Davis: Well I can't do that, so I wont consider it. What happened is what happened. We are where we are, there's no changing it. I've never been one to look backwards. It's all about the future with me.
The Gauntlet: When writing this album, what did you do differently than past albums?
Colin Davis: Lots of things. First of all the writing was basically coming from one person, me. Also instead of writing with the drummer, I wrote the songs on guitar first from start to finish to a click track. Then I have a friend, Darren Cesca from Goratory help me by programming drums to the songs. Then the other members learned the songs from there and we modified them a bit afterwards. Also there were lots of things written in the studio and all the vocals were composed in the studio. It was a different way to write for me and was hard at first. But when you have no other choice, you make it happen. And it worked out better this way I think anyway.
The Gauntlet: How was the name "VILE" born?
Colin Davis: It was just one of about 20 names we were throwing around. It had no relation to Cannibal Corpse's album called "Vile". That came out after we settled on the name. I think Jim the original second guitarist might have thought of it. I really can't remember. Before we called ourselves Vile, we were called Unearthed. But then we saw another band with the same name somewhere so we started looking again. Our first demo in 1996 was called "Unearthed."
The Gauntlet: What are the bands biggest influences?
Colin Davis: Morbid Angel, Death, Atheist, and Florida death metal. But also now more modern influences like Dimmu Borgir, Behemoth, and Hate Eternal. As well as my roots like Judas Priest, Iron Maiden, Slayer, Metallica, etc.
The Gauntlet: You have graduated from being a support act and now the band is headlining events. How does that feel?
Colin Davis: We have headlined one underground tour in Europe. And we may do it again soon, but I would not say we are a true headlining act. I suspect we will be in the future, but for now its best if we support bigger bands.
The Gauntlet: If you had the choice to tour with any bands, what bands would you choose and why?
Colin Davis: Morbid Angel, Nile, Cryptopsy, Immolation, Cannibal Corpse (did that once, was great), Hate Eternal, and lots of bands I look up to. I would like to get out with those larger bands so more people get a chance to hear what were doing.
The Gauntlet: Has there been talk of shooting a video?
Colin Davis: Yes, we're doing one. Not sure which song it will be though and we haven't started because of band member questions, and also locations, but it will happen in 2006 for sure.
The Gauntlet: Has getting signed changed the band at all?
We got signed back in 2000 so we've been signed longer than we were unsigned. Of course it changed everything. Now we have CDs in the stores, have the notoriety to do real tours, get interviews and media exposure, all that. You really cant be a real band with a future if you're not signed. But then again just because you are signed doesn't mean that you will go somewhere. It all depends on the label your on, your music, touring, the market, lot of things.
The Gauntlet: What are some of the sickest things that have happened on your past tours?
Colin Davis: Death metal musicians are not "sick" I have found. Well some of them are actually! Ha-ha. Hey, most of us are just normal, although eclectic types that have an off the wall taste in music. When we tour, I try to keep it healthy and pretty stable. I want everyone to play tight and give great performances.
The Gauntlet: What can we look for in the future of Vile?
Colin Davis: More change. Hopefully not in the way of band members as much but in the way of musical direction. I cant say how the music will change because I have just started contemplating it. And I wont start writing before a year from now, but I am sure the next album will be a leap in direction to some extent the same way "The New Age of Chaos" was compared to "Depopulate".
The Gauntlet: Death metal is all about the end. You get to end things here…
Colin Davis: I thank you for this. And all I can say is to thank the fans of this band for supporting us over the last 10 years, for the great shows we have had, and all the great reactions to this new album. It seems they appreciate the quality and recognize how much work goes into our albums. It's all I can do. I will never take short cuts! We will see you on tour in 2006!!