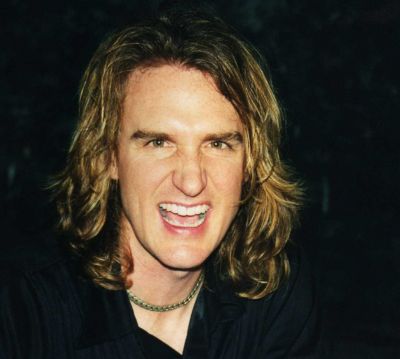 Band Name:
Megadeth
Interviewed:
David Ellefson
Interviewer:
Date:
2010-04-12
Previous Megadeth Interviews
WE HAVE DAVID ELLEFSON THE BASS PLAYER OF MEGADETH ON THE PHONE TODAY.
SHAUNA O'DONNELL:
HI DAVID AND THANKS FOR TALKING WITH ME TODAY. HOW ARE YOU?
Ellefson
: I'm doing good Shauna.
SHAUNA O'DONNELL:
WHERE ARE YOU TODAY?
Ellefson
: I'm actually at my house in Scottsdale, Arizona today. We finished up the North American 20th Anniversary Rust in Peace Tour in Hollywood. Our last show was on March 31st, so I've had about ten days just to get home, chill and get settled in a little bit. We are actually leaving again; we have a show coming up in Mexico City that will be the start of the South America and Central America tour that we are going to be doing for the next month.
SHAUNA O'DONNELL:
YOU WERE ONE OF THE CO-FOUNDERS OF MEGADETH THAT ORIGINATED IN 1983. YOU LEFT FOR A BIT, BUT NOW YOU ARE BACK. I FOR ONE AM VERY HAPPY ABOUT THAT.
Ellefson
: Thank you
SHAUNA O'DONNELL:
WHAT WAS THE FANS REACTION TO YOUR RETURN?
Ellefson
: Fortunately, it was really good. I guess that's something you always get a little worried about. Hopefully, they are going to welcome you back, (Laughing) instead of saying "Oh no, not that guy again." It was really, really cool. The fans were very gracious and very hospitable about my return back to the group. It's really been a remarkable journey, both the 20 years I was there before and then coming back into it. Dave Mustaine and I have really had a chance to forge a new friendship, quite honestly in a way like we didn't have before. It was almost like we met and the band was there, the friendship was there of course, but it maybe sat a little behind the band. Now, we are able to form a new friendship and the band sits behind that. I think we finally have the horse up in front of the cart. We are moving along in a productive, fun and really cool manner right now.
SHAUNA O'DONNELL:
YEAH, I HEARD YOU RECEIVED A TEXT FROM SOMEONE SAYING THAT YOU NEEDED TO CALL DAVE.
Ellefson
: Yeah, from Shawn the drummer, also Willie G who is Dave's guitar tech. He bleeds Megadeth everyday, but the same with Shawn. Those two guys are two of the best friends that Megadeth could ever have. They are very passionate and they have certainly earned their stripes being there for a lot of years. It was cool that they reached out to me and said "Look man, you really need to be here now. It's time to get you back here. If you and Dave could just get on the phone or sit down and talk I think you guys could really work through anything that you didn't agree on or misunderstood." They were right, within two minutes on the telephone it was like the past was past and we already had an eye on the future. That lead to getting everything going to where it is now. It happened quickly, it was swift, but it was also a lot of fun. I think that is why they call it playing music, because it is supposed to be a lot of fun.
SHAUNA O'DONNELL:
DID IT FEEL LIKE YOU NEVER LEFT OR DID IT FEEL LIKE IT ALWAYS WAS?
Ellefson
: It pretty much felt like it always was. Obviously, there was a little bit of time away, but musically it just hooked back up again. Dave and I talked about it and it's good to be back. I know how Megadeth operates, I know Dave, I know musically how it works and I know the business of it. I think Dave likes and appreciates just having his right hand man there again. The good news is that Shawn is probably the left hand guy in a way that maybe before when it was just me and Dave there wasn't a guy like Shawn there. He has his life together, has his head screwed on straight, he's a good player and really gets the drill. He knows what time it is because everyone in bands develop certain roles and so it's cool for me to come back and play a role that is quite advanced now from where it was even years ago when I left. It's nice to know that Shawn is there too. If Dave is in the middle, he has a right and a left hand guy that can make sure that if the waters get rough, it is pretty smooth sailing now.
SHAUNA O'DONNELL:
WHAT DO YOU CONSIDER YOUR ROLE TO BE IN THE BAND?
Ellefson
: Aside from being the bass player and singing of course, those things are kind of a given. Those are the things that the public sees and is supposed to see because that is what they pay to come and see. They want to see us up there playing and entertaining them, that's why we are there. It's the stuff that happens behind that as far as personal relationships and how guys relate to each other. The thing that causes the strain between most bands is not the two hours you are on stage; it's the twenty-two hours you are not on stage. We spend a lot of time around each other and in each others lives. Those things either click and they work or they don't. It's cool especially for Dave and I because we are now at a different point in our lives, a little older, a little more mature and a little wiser from our wear and experiences out there. We enter back in this with a much different place in the world and in our lives then we did in 1983 when we started the band. You can go back and see someone you spent a lot of time with and hang and it's nice to know that you can get back together and it works again. This situation was cool, it felt good and everybody is going the extra mile to make sure that everything works well for everybody. It's nice when that seems to be the temperament and the mood.
SHAUNA O'DONNELL:
IT'S TOUGH WHEN YOU'RE ON A BUS GOING ACROSS COUNTRY WITH FOUR OR FIVE GUYS. YOU HAVE TO GET ALONG BECAUSE THAT IS A LONG TIME TRAVELING TOGETHER.
Ellefson
: Exactly, first and foremost, it's about the music. The music can get colored and sometimes tainted by the other twenty-two hours of the day. Everybody is not going to get along perfectly all the time, that's unrealistic, but for the most part it's if you can hang with each other. I've had this saying the last few years "I want to play music I like with people I like." If you can't stand the music, that's not a lot of fun. If you like the music, but can't stand who you are playing it with, then that's not a lot of fun either. I love Megadeth music and it's good to be in the band.
SHAUNA O'DONNELL:
YOU ARE A BASSIST, BUT YOU ARE ALSO A SONGWRITER. I WAS ON YOUR PERSONAL PAGE LAST NIGHT AND I NOTICED ON YOUR PLAYER THAT YOU HAVE SOME SONGS ON THERE. I LOVE THE SONG "DISSIDENCE." DID YOU WRITE THE SONGS FOR A SIDE PROJECT?
Ellefson
: It's funny because for years and years I was in Megadeth and then when that came to an end back in 2002, I thought I should probably put up a website. This was pre-Myspace of course. I needed a portal out there into the world where I could communicate what I was doing. That is why I started www.davidellefson.com and then I got a MySpace, Facebook and Twitter. All your friends are doing it, you know what I mean? I'm not much of a Twitter guy, but I put stuff up on my Myspace. A lot of it became things that I have worked on over the years. I think most people know the Megadeth material of course. There is a new song on my MySpace from F5 which is a group that we put together back in 2003 called "The Reckoning." There is also a record that I played on with Rhino the drummer of Manowar called The Angels of Babylon. I think that's the other song up on the player right now.
SHAUNA O'DONNELL:
YOU ALSO HAVE ANOTHER BAND CALLED HAIL. NOW THAT YOU ARE BACK IN MEGADETH, ARE YOU STILL GOING TO CONTINUE WITH F5 AND HAIL?
Ellefson
: No, I mean, here's where it's at. I'm back with Megadeth full time. I played my last shows with F5 back in 2009. We get along well, we like each other, there's no falling out or anything like that. It just never really seemed like we were actively moving forward
to start writing another record. I think that just sits there until the day (if that day comes) where we want to go back and make another record sometime. It's there if we want to go visit that again. As far as Hail goes, that was always just fun. When we had the time we would go out and play some shows. It's four famous guys on the stage playing famous songs by whoever.
SHAUNA O'DONNELL:
IT'S A COVER BAND RIGHT?
Ellefson
: Essentially, yeah, but sometimes we would play some of our own tunes as well. It was really just a fun thing. There were some shows that were on the books for the end of May and into June and now I'm not available to do those. Hail is playing at Rockin Rio in Lisbon, Portugal on May 30th and Megadeth is now on that show as well. We have worked out that there is a replacement for me to play in Hail. I think there should be because if there was an opportunity for those guys to go out and play, have fun and work I didn't want to be the one to stop them. I gave them my blessing and asked them to please find a replacement. That is kind of the spirit of the group, a few different drummers have come through there, now ironically a couple different bass players. If the Megadeth tour winds down, there is a time between making another record and it makes sense to go out and do some more with that then I would look at it then. At the same time, I am very busy with Megadeth and the time that I have off the road and away from the band as far as recording and touring is time I want to spend time with my family. I have young children and they need me. That is THE priority in my life, quite honestly, above and beyond all these other rock and roll bands. Megadeth is kind of what I've been doing most of my life so it all works well.
SHAUNA O'DONNELL:
ARE YOU STILL PRODUCING?
Ellefson
: I haven't done much production work in a few years. That is actually how I met the guys in F5. I produced and worked with several guys in the band on different production things. A year later we all got in a room, the singer Dale, the guitar player Steve and the drummer at that time Dave and started throwing ideas at each other and presto a band was born out of that. It was really cool that it formulated like that without us really trying. There was a spark, there was magic there and songs flowed freely. That's the spirit that we always pursued that with. I did do a couple of other things. There is a group called Avian and the guitar player Yan wanted to do some stuff, so I started working with him. I hooked him up with Lance King, who is a vocalist in Minneapolis. I brought Lance in to sing on it and eventually I turned the rest of the mixing and production duties over to him because I was busy with other stuff at the time. Producing is an interesting part of being an artist because it is an artistic thing. You really have to have the tenacity for it and the temperament. I'm not a guy who likes to sit in the studio and spend all my time in there. I like to be out performing and playing. The first couple years after I left Megadeth, I did some producing and I realized I'd rather be the guy with the bass in my hand and taking it out touring. It's a better fit for me. To be a really fantastic producer, I think it is something where you have to come off the road, give up your own career and dig in. It becomes a career transition.
SHAUNA O'DONNELL:
DO YOU HAVE YOUR OWN STUDIO?
Ellefson
: I don't and I never have. I've never made the investment into it because years ago it was super expensive. Home recording mentality has lowered the cost of recording equipment immensely. A lot of it is now computer based so it's much more affordable and much easier to get into it now and have a useable work station. It is much more within everyone's grasp now then it ever has been before. I never made the investment in it because things would get outdated pretty quickly and then you are stuck with hundreds of thousands of dollars of gear that is obsolete. I thought that was a bad investment quite honestly. I like to create, but I don't like to be the guy who sits there and turns all the knobs. I have a couple of ways that I can capture and record ideas. I catalog them and put them away. Whenever the setting comes to bring them back up and into the band room, I at least have them available.
SHAUNA O'DONNELL:
AS IF ALL THIS ISNT ENOUGH, YOU HAVE A BACHELORS IN BUSINESS AND MARKETING. YOU HAVE WRITTEN A BOOK CALLED" MAKING MUSIC YOUR BUSINESS…A GUIDE FOR YOUNG MUSICIANS."
I'M SO HAPPY THAT YOU DID THAT BECAUSE THERE ARE A LOT OF MUSICIANS OUT THERE THAT NEED GUIDANCE.
Ellefson
: Yes, they do, I mean we all do quite honestly. Let's face it, you can go to school and learn how to be an artist, or a guitar player, or musician. You study the notes, the theory and all of that stuff, but there is nowhere to go to learn how to be a rock star. I'm not talking about a guy who thinks he's famous, but a guy who can really pursue all that it is. One day I sat down to write a resume. I never had one because I never needed one and I realized that most of my life as a recording and touring rock and roll musician was really marketing. Yeah, you are writing songs and there is the artistic side of it, but once you've done that phase of it then you are out promoting the product through interviews like you and me talking. Websites are huge now and then there is distribution. The music industry in particular is getting out of the hands of the large corporations and record companies and more and more into the hands of the independents or into the hands of the artists themselves. People can actually go out and record their music, put it out, maybe even be able to make a living and enjoy the fruits of their labor in a DIY mindset. It's a lot of hard work, so really I can do a volume 2 of my book and pick up where I left off because when I wrote it, it was still back in the day of the major labels and music publishers. I think a lot of the things I talked about in there still do apply. A lot of it is a mindset for musicians. In this day and age Simon Cowell is not going to show up at your door and invite you to American Idol. You have to get off the couch, suit up and show up for your career. A lot of very talented people, for whatever reason, are not able to connect the other side of it which is the business and the fortitude to be able to plug the whole thing together. That's one thing I appreciated about Dave Mustaine when I met him, he really had that. He got it and I think that is why he and I connected and had such a good run for so many years. I appreciate the plug on it, you can get it on Amazon or through booksellers. I started a little YouTube clip called David Ellefson's Rock Shop.
SHAUNA O'DONNELL:
I KNOW, I WAS WATCHING IT. I WAS SO PROUD OF YOU, YOU DO GOOD INTERVIEWS.
Ellefson
: Thank you, maybe you can hire me one day and I can do some interviews for you. That was really based on about a year and a half ago, people were coming to me a lot and saying "When are you going to write a follow up to your book?" The book publishing business is a lot like selling CD's, by the time I write the book, I edit it, find a publisher and I sell it, it can be two years from now. I thought I can just go on YouTube and as ideas come to me in my travels, I can be anywhere in the world when I do them. I set up a little foot camera or whatever I have. I can have my buddy Randy come over and film some stuff. We can do these little ten minute clips and go over different concepts and ideas like royalties or whatnot. I pop them up regularly and I don't get paid for them so I don't make any money, so it's not profitable. It's not really about that anyway for me, it's more about parlaying some of these experiences and information. The fans like it, musicians of all ages like it and hopefully it's inspiring and motivating for them.
SHAUNA O'DONNELL:
IT GIVES GOOD ADVICE.
Ellefson
: Thank you, I hope so. A lot of it is from my own experience. Going back to your original question about going to college, going to school and writing a book. I think for any of us who have had any success in this business, probably you included, you can go to journalism school and all that, but it's not the same as sitting down and doing an interview with somebody. A lot of it is, when you are really out in the battlefield and you're rolling your sleeves up, that to me is where you really grow. It's where you get your experience, your knowledge and your wisdom. It shapes who you are. The only way you cannot succeed is to quit, but while you are trying to succeed, you can learn a lot along the way. I did an interview for the Rock Shop and I don't know how many people saw it because I had just gone back to Megadeth, so it may have been a little over shadowed. It was Scott Jeffers who played violin in The Northern Light Orchestra with me and he also has an independent band called Traveler. He travels around North America primarily. I don't always interview not only famous guys, but I also wanted to interview a successful independent guy, someone who is out there doing it. He brought up a really good point, that all people especially musicians need to adhere to, try to live below your means and don't overextend yourselves. So many times you can get yourself in a position where your nut is too big, meaning your expenses or even your commitments, that you cannot focus in on what you really want to do. I get hired in from time to time to go to these kids rock camps to be the celebrity counselor that comes in to talk to people for an hour. I get parents who tell me "Little Johnny wants to be a rock star." I tell them "Good, tell them to go do it now." They are mortified because they think I'm going to try and talk them out of it. I say "No, I've had a good career and I'm not down on the music business." It has been good to me and it has been my #1 passion my whole life, but you have to seize the opportunity and you have to do it when you're young. You are going to find out quickly if you are cut out for it and if you're not then you can go get on with the rest of your life. I think it's true for anybody, whatever it is, go do it while you're young and your plate is still pretty clean. The rewards will come later.
SHAUNA O'DONNELL:
THERE IS NO SUCH THING AS INSTANT GRATIFICATION IN THIS BUSINESS. YOU REALLY HAVE TO BUST YOUR ASS. YOU DON'T GET WEEKENDS AND HOLIDAYS OFF.
Ellefson
: That's what we talked about earlier, people see us on stage for two hours and they say "I want to do that." Doing "that" didn't just happen. Even for us that do that, it's important for us to keep good attitudes and remain thankful as well. Any day that we get to get up on stage with a guitar in our hands is a good day.
SHAUNA O'DONNELL:
ARE YOU STILL DOING ARTIST RELATIONS AT PEAVEY?
Ellefson
: I am not; there are a lot of things that I've had to pull away from. Things are in our lives for different reasons and different seasons. I really enjoyed the last eight years that I wasn't in Megadeth. I got to do a lot of things that I normally wouldn't have been able to do. The artist relations thing was cool. I took the time and went back to school and finished my degree. A lot of things worked out really well not being on tour full time. Now that I am back in Megadeth full time I appreciate it, but I have also had other experiences doing things in my life that I think have paved me to live up to my potential. I see some people who have been in bands all their life and it can be rewarding, but it can also stunt your growth if you don't stretch out and do other things as well. That is another thing that I like about working with Dave too, he is very energetic and he always has a world full of ideas. It is definitely very motivating being in Megadeth, everybody's really stepping up and hustling at all times.
SHAUNA O'DONNELL:
ON YOUR MYSPACE PAGE, YOU GUYS HAVE A LONG LIST OF DATES. EVERYONE CAN GO TO YOUR PAGE AND CHECK THEM OUT. THERE IS ONE SHOW I WANT TO TALK TO YOU ABOUT IN PARTICULAR.
IT IS CALLED THE BIG FOUR, METALLICA, SLAYER, MEGADETH AND ANTHRAX. THIS IS THE FIRST TIME FOR ALL OF YOU TO BE ON THE SAME STAGE TOGETHER.
Ellefson
: Yes that's right and it's kind of funny that it took this long. It's funny, 2010 kind of feels like 1991 all over again. Here it is twenty years later and the whole thrash metal thing is really popular again. Things move in cycles and this seems to be the year it's all coming back again. The fans are thrilled and all four of the bands are excited. It's a cool time. We've all gone out, we've charted our course, we have accomplished things individually and now we have come together collectively. It just makes it that much sweeter.
SHAUNA O'DONNELL:
ABSOLUTELY, METAL RULES!
Ellefson
: That it does!
SHAUNA O'DONNELL:
THANK YOU SO MUCH FOR THE INTERVIEW. IT WAS A REAL HONOR SPEAKING WITH YOU. BEFORE I LET YOU GO, WAS THERE ANYTHING YOU WANTED TO ADD OR SAY?
Ellefson
: No, I'm good, you asked it and we talked about it, so you're good to go.