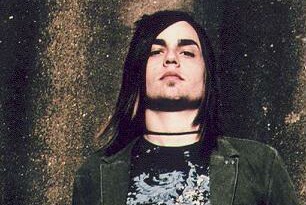 Band Name:
Interviewed:
Elias
Interviewer:
Date:
2006-08-21
Previous Interviews
The Gauntlet: What is going on?
Elias: We are heading to Florida, and then flying to Los Angeles for some PR work.
The Gauntlet: Warped Tour is over now.
Elias: Yeah, that has been over for a week now. It was long and hard. We did a lot of our own work. We had only 3 crew guys. We are a stronger unit now so it is all good.
The Gauntlet: It was a long tour for a lot of bands. Nearly 15 dropped off this year. Did you ever feel like throwing in the towel?
Elias: A lot of people warned us about that. We didn't really have any problems. We had a really good time. We separated ourselves and new what was work and when we could we chilled out. But we didn't really have any problems.
The Gauntlet: How was the fan reaction? There is a lot of competition on Warped.
Elias: It was incredible. We were surprised every morning when we went out there. We haven't really toured on the West Coast. When we played Salt Lake City, we went on at 11:30 am and the gates opened at 11:00 am. We weren't expecting more than 5 kids watching us. There were like 1,200 kids screaming all our words. They were like the most hardcore fans we have ever seen. All the shows have been like that too. We are really stoked to see the fruits of our labor too.
The Gauntlet: Your new album 'Don't You Fake It' just came out last month.
Elias: It has been great. We do signings everyday for a few hours. There are lines with hundreds of people and most have the CD. They make a point to tell us it is one of the best CD's they have. It is good to hear. We like to hear what fans have to say. We have just been blown away by the responses.
The Gauntlet: Was this album completed before signing with Virgin Records?
Elias: There were songs that already had the structure put together on this record. A little of it was revised to make them better. I think there were 7 songs like that. 5 of the tracks are completely new and 3 of those were written in the studio.
The Gauntlet: The album is diverse, where does this come from?
Elias: I guess it would be our normality. We are just a bunch of normal dudes. We didn't care for a consistency of sound. We didn't care about each song fitting with the next. Each song is its' own on this record.
The Gauntlet: What was the writing process like, is it a democracy?
Elias: It is definitely a democracy. Everybody cares equally. Sometimes it gets in the way as people care so much. We just have to remember everyone is a part of this band. Ronnie writes all of the lyrics. I write a lot of the guitar hooks and John as well. It is really a big collaborative effort.
The Gauntlet: Your Tour with Monty Are I begins on Friday.
Elias: We are playing a few new markets, but mainly following up with the big markets for us from the Warped Tour.
The Gauntlet: You new video 'Face Down' has been generating a lot of buzz on MTV, is a follow up video planned?
Elias: Right now we don't have anything planned. The ball is just beginning to roll. We are going to follow it up soon like in the next 6 months but we don't know what song yet. It is definitely on the back of our minds.